Leo season means the romance AND the party vibes are in full force. How to navigate the love landscape sans booze? Caitlin Cecil shares 10 things you need to know about sober dating …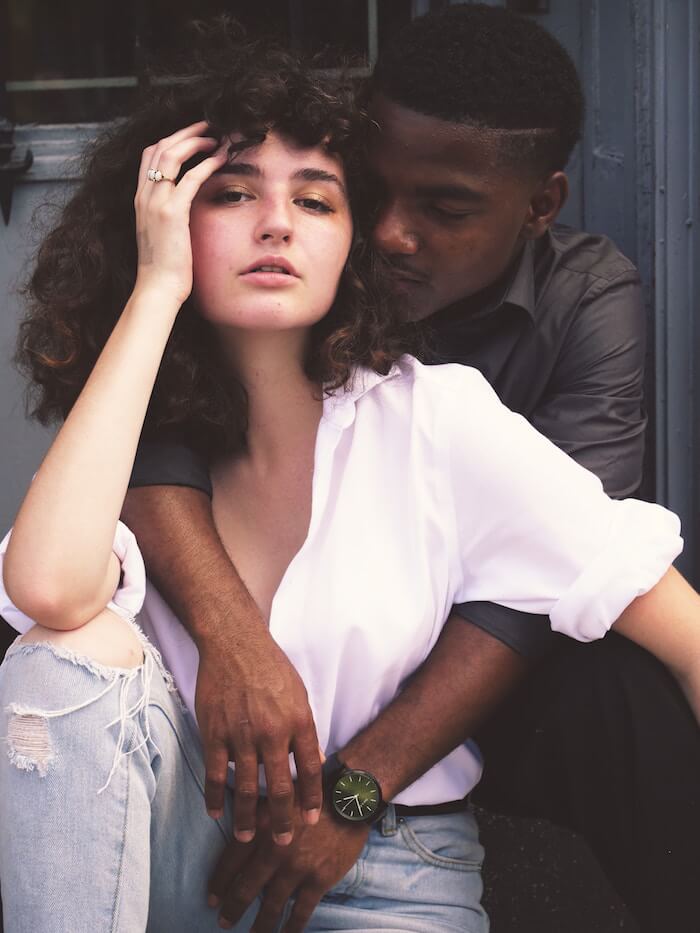 Once upon a time, my favorite part of dating was getting ready for the date: mixing myself a rum and Coke to take the edge off, jamming to some Blink 182, choosing my outfit and make up, and sipping on my beverage to alleviate the first date jitters. Even if the date turned out to be a bust, I really enjoyed having a drink with myself in anticipation of a night out …
Two years ago, alcohol having wrecked havoc on my health through migraines, anxiety, and the occasional total melt down, I chose to go booze free. But I'm certainly still dating. And as a 29-year-old single woman in Texas, the constant go to when I'm asked out is, "Do you want to grab a drink?"
How to navigate this new terrain? Whether you're sober or just sober curious, here are 10 things you need to know when it comes to sober dating …
>>>
1// Know what you want. Whether you want to date a fellow non-drinker or don't mind dating someone who drinks, make a clear decision. This takes some research. Go on some dates and see where you fall on the spectrum. I've done both and discovered that while I don't need to date someone who's also sober and can handle a partner who enjoys a drink, dates who get blasted over and over again are certainly not for me.
2// Reveal only as much as you want. Decide ahead of time how much you want to give away. When I first quit drinking, I was still a little embarrassed to tell people I didn't drink. In a dimly lit bar with an attractive man, I'd feel silly saying, "Oh this? It's a Shirley Temple." It's your call if you want to obscure the truth while you get to know somebody. Or if you're totally vibing with the person and want to reveal your alcohol free lifestyle, go for it … any judgement is on their part.
3// Know your secret drinks. The magic concoction that got me through the early stages of my new life was a little drink called bitters and Coke. Bitters has an orange flavor to it, most people do not know what it is, a lot of my dates just assumed it was a type of alcohol, and bartenders would never charge me much for it. The truth is, it has a teeeeny bit of alcohol in, it but not enough to cause any sort of difference in your BAC. And the more comfortable I got, the more I was able to move away from dependence on sugary sodas.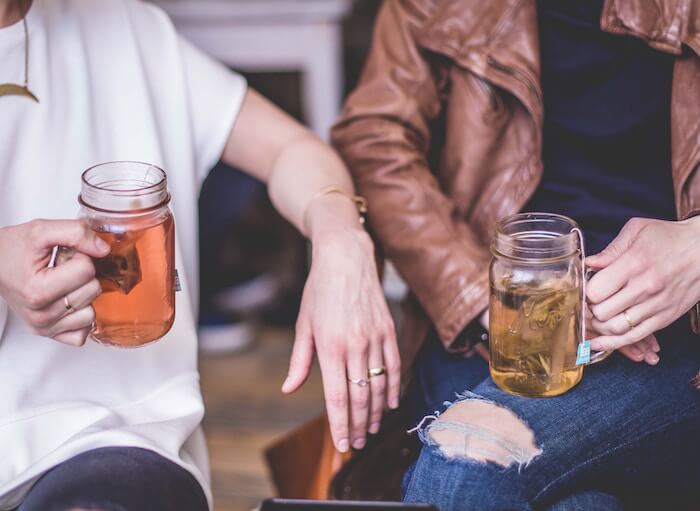 4//Take the lead suggesting date ideas. If you have a date coming up and he or she asks you if you have any ideas about what to do, suggest something that doesn't involve alcohol. Coffee, bowling, hiking, dog walking … one time I even visited a wolf sanctuary! Once you open your mind to what a date "should" look like, the possibilities are endless. Check your local listings and start exploring.
5// Find your time zone. I used to say yes to dates at 8 or 830pm. Now? Heck no! Too close to my sober life bed time. If someone wants to take me out, they're going to get my best self earlier in the day. Let your date know your best time zone, give them some options, and don't be afraid to suggest earlier times if your alcohol free lifestyle has your schedule shifting.
6// Do NOT feel pressured. A big part of dating alcohol free is remembering that you are a ROCK STAR for choosing to live the way you want to live in the face of social pressures. You are making a choice that goes against the grain and yes, many people will be confused. I recently went on a bowling date and ordered a beer for my date, but he felt really uncomfortable because I wasn't drinking too. I assured him that I wanted him to enjoy himself and that my not drinking was a choice I made for me—nothing to do me with judging him.
7// Craft your answers. When people have serious addiction problems and enter into AA or other treatment programs, others seldom ask why. But choosing to be alcohol free for other reasons often leaves others confused and asking a lot of questions. Never feel pressured to respond in a certain way. Sometimes, I reveal medical information and talk about my migraines. But other times, I choose to keep it short and simple. You can simply say "I'm doing a cleanse," or "I'm alcohol free to support others who cannot drink." Say what you want to and what feels right, and remember that if somebody's weirded out, they're probably not for you.
8// Feel for real connections. Dating is a two way street and sober or not, you have to actually get along. When you're sober and really connecting with someone, you'll have even MORE amazing conversations about the universe, TV shows, animals, political drama … and guess what? You'll actually remember them the next day!!
9// Irish goodbye if you need to. The Irish goodbye stems from the idea of an Irish person being so drunk they just leave a social event without saying goodbye, but in this case it's a reverse Irish goodbye. While this may seem like regular dating ed 101, for the newly alcohol free it may be harder to do. If your date is drunk or you are uncomfortable for any reason, Irish goodbye on out of there.
10// HAVE FUN! Do not let the disappearance of alcohol hold you back from meeting people, discovering fun activities in your city, and trying new things. Remember, being booze free and feeling healthy will actually liven you up—not the opposite!
Caitlin Cecil is a Houston-based wellness coach who focuses on helping people with stress, burn out, anxiety, and finding balance. She has a degree in Rtvf, a NESTA wellness coaching certification, teaches barre, and loves coaching women to their highest potential. Connect with her on Facebook and Instagram, sign up for her newsletter HERE, and check out her "Cruise from Booze" wellness program.