Think you have to join an ashram or book a flight to Bali to get elevated this summer? Just step out your apartment door and start your spiritual staycation … Main Image: Darby Society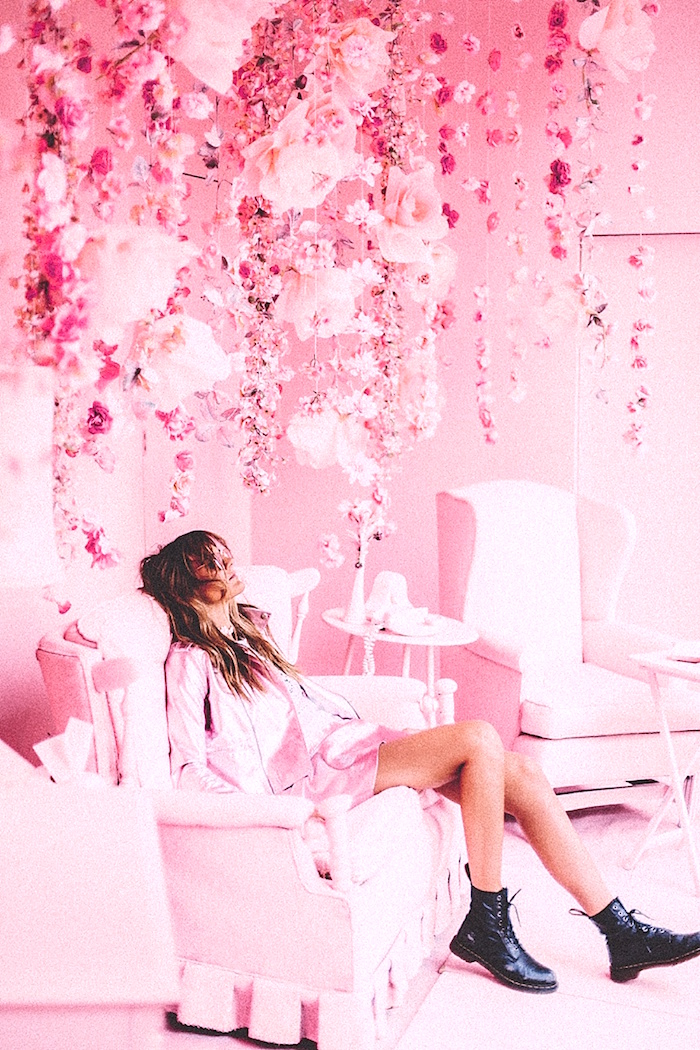 How do you want to feel this summer? Kick-start your summertime spiritual journey this Memorial Day weekend with a local choose-your-own adventure that's perfect for Gemini Season's curious explorations …
***Want the perfect on-the-go guide to cultivating the 7 intentions below? We've teamed up with Jessica Caplan & Ally Bogard of SoundMind to offer Numi readers a special $11 discount on their digital meditation series with Code: numinous. 
 >>>
:: GROUND ::
Play: Find creative inspo at your local corner store.
Who says you have to journey into nature with a capital "N" to conjure earthy vibes? Meditate on the origins of all the luscious provisions in a local shop. Think about the rich dirt that the ingredients came from, the changing weather conditions the plants experienced, and the trip they took to arrive all the way here.
Taste: Host an impromptu afternoon picnic in a local park using only the shop's ingredients or other farm-to-table delights.
Style: Earth Goddess Chic. Locally-crafted threads, flowy maxi skirts, strappy sandals, bangles, and undone locks.
>>>
:: MANIFEST ::
Play: Let the streets become your tarot deck.
Pay attention. As you travel through your day, notice left behind objects and pieces of so-called "trash." Let the tiny things you've found become tools of divination. Treat them like a tarot deck. What do they reveal about your life right now? How can you use them as intention-setting totems for what you'd like to manifest?
Taste: Bento boxes, tapas platters, buffets, fortune cookies.
Style: Modern Mystic. Body-con jumpsuits punctuated by pops of crystals, gems, and feathers.
>>>
:: LET GO ::
Play: Travel to a neighborhood you've never even heard of and get totally lost.
Shut your phone off and leave the maps at home. Ride the train to the end of the line or wait at an unfamiliar bus stop and hop on the first one that arrives. Get out whenever you're pulled towards a place name. Experiment with walking more slowly than you normally would through the streets. Smell the air. Is it different from your home turf? Get completely lost. Trust that you'll find your way back home when it's time.
Taste: Speak to a stranger and ask for directions to their favorite snack spot.
Style: Urban Nomad. Delirious mixes of prints and patterns, caftans, and colorful combat boots.
>>>
:: APPRECIATE ::
Play: Do something unabashedly touristy
Suspend your ideas about "good taste" and your identity as an insider. Wait in line for a show that everyone wants to see. Snap pics at the most Insta-worthy spots. Hop on a tour bus or ferry. Get unapologetically joyous as you innocently open yourself to the experience, however corny it may seem.
Taste: Crowded, famous, family-style spots with your city's classic dishes.
Style: Sporty Spice. High-tops, sparkly backpacks, primary palettes, and logo tees.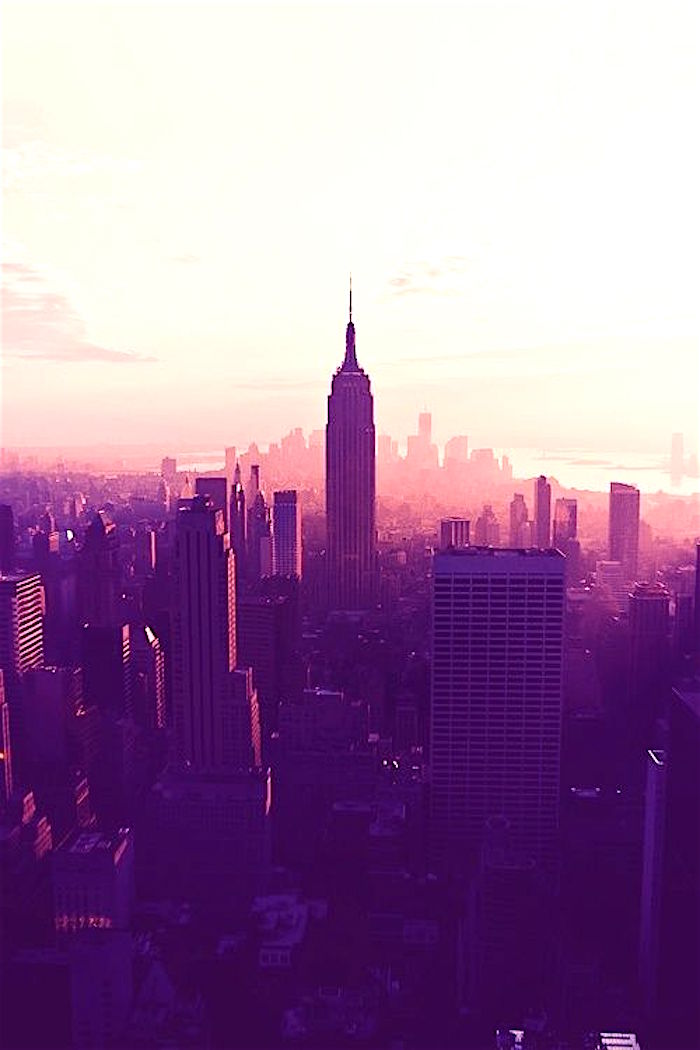 :: ACCEPT ::
Play: Descend into a crowded street.
Step directly into the fray and let yourself be swallowed up. Get jostled and brushed. Feel it all. Annoyance. Rage. And then … a delicious sense of your own status as a tiny speck in a dazzling whole. Notice a shade of lipstick or a colored fabric that makes someone's eyes sparkle. Crowd surf on the crush of humanity. Let the street corner become an ocean tide as you're lifted and carried. Accept whichever direction it takes you.
Taste: Street cart eats. Savor whatever flavors come your way without thinking twice.
Style: Beach Beauty. Raffia, halter tops, and neutral palettes perfect for drifting.
>>>
:: FOCUS ::
Play: Look out from a vista point. 
Ascend to the top of a high-rise or trek to a viewing point, and gaze upon the kingdom. Focus in on a singular structure far down below. Think of the effort it took to build it, its history, and the people who are inside right now. And then, look beyond the structure and past the borders of your city. Imagine everything that exists beyond the edges, and your own future possibilities.
Taste: Ceremonial epicurean delights. Get fancy with foodie insider spots and a full-on feast fit for a queen.
Style: Off-duty Boss Lady. High-waisted jeans, button-down silk blouses, killer heels, and gold accents.
>>>
:: SLEEP ::
Play: Meditate on the distant sounds of traffic.
Tuck back into your apartment at the end of the day and release completely into the white noise of the city. Bathe in the sounds of life going on without you. Let the distant shouts and rush of traffic reveal a buzzing city's heartbeat that lives without you needing to make any effort. Let the feeling of having nothing to prove carry you to sleep.
Taste: Open the windows wide and just breathe in the crazy mashup of scents.
Style: Pure nakedness.
>>>
SoundMind is the labor of love of vocalist/sound therapy practitioner Jessica Caplan and yoga/meditation teacher Ally Bogard. Both practical and ethereal, the series combines intuitive, intentional sound with breathwork, guided meditation, and visualization.