The 2017 Sagittarius New Moon wants you to clear the decks, assess what's truly worth shooting for, and forge ahead with renewed purpose, says Sandra Sitron.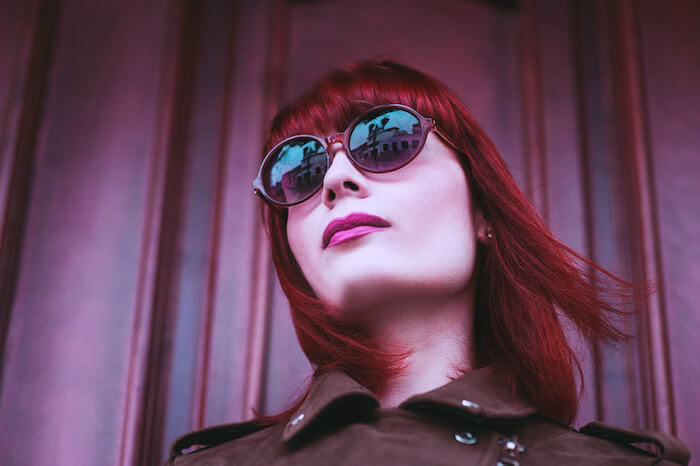 New Moon :: December 18, 2017 :: 1:31 am ET :: 26 degrees Sagittarius
Wipe the sweat from your brow. Look around. The fight is long and hard. Take a momentary break and reassess. What are you fighting for? What do you believe in?
As you take a step back, get grounded and quiet for a moment. It's okay to push. But have you been fighting with yourself without quite knowing why? Pushing yourself without knowing what you even want to achieve?
Sagittarius is the archer, pointedly asking— "What are you shooting for?" With this Sagittarius New Moon, the message is clear: you must align with your purpose.
So what IS your mission? Start by thinking about your values. What do you believe is missing, or under-represented in the world? What gets you fired up inside? And what do you need to learn to bring those values into action? Who do you need on an emotional level to become to be the highest version of yourself?
Clarity around these issues won't come unless you ask for it. And so the first step now is to get clear about your goal. You can't make the plan until you know the goal.
Typically, Sagittarius is an easy-breezy sign. Bouncy like a beach ball. With Sagittarius, anything is possible. But this particular New Moon is conjunct Schoolteacher Saturn, just before he marches into Capricorn. Saturn has been in Sagittarius for about three years, and it's been a wild ride that has pushed many people to redetermine their values. What have you learned about yourself and your world over the last three years? Let this inform you now.
A shift is about to happen and we are heading into a new cycle of growth. Decide where you want to shoot your arrow. Fan the spark of your passion and help it grow into the expanding flame of a whole new direction … 
>>>
Moon conjunct Saturn
A goat sits in a meadow. 
The goat is quiet and a little bit dreamy. But soon he will start to climb. And when he begins, nothing will stop him. Can you harness that desire to ascend? The goat always yearns to go higher. He does it without self-flagellation or self-pity. He just gets to work.
But for now, be still. Sit and ponder. Don't be hard on yourself or get trapped in a mindset of perceived isolation or self-doubt. Find alignment with yourself. Notice an urge to plan and brush it off if you can. When the moment is right, you will know exactly what you need to do to climb the mountain.
>>>
Moon conjunct Venus
Holding a feather.
The feather is associated with ascension and spiritual evolution to a higher plane. Mercury, Venus, the Sun, Moon, and Saturn are currently all clustered in Sagittarius, the sign of higher awareness. Let your mind gently expand. Like a feather floating, you can sync into a higher state of being. Venus nudges you to receive. Receive a state of enlightenment through meditation and allowing yourself to feel all your feelings. Nurture yourself and let yourself drift toward greater clarity of mind, body and spirit.
>>>
Moon trine Uranus
Creating a new equation. 
This is unexpected. An innovative equation that is surprising for its simplicity and accuracy. You need to be in just the right state of mind to allow it to crystalize.
Tend to your emotions so that you can feel mentally clear. A welcome surprise could manifest in a way that helps you feel emotionally supported. The more open you are to possibility, the more you will be in the flow. Let a bright and shiny idea drift your way.
>>>
The study questions below are to help you get deeper into what the 2017 Sagittarius New Moon means for you. Use them as journal prompts. For the most accurate reading, look to which house holds 26 degrees Sagittarius in your chart and use the question for that house. Do your chart for free HERE.
Aries or New Moon in the 9th house
What are you really shooting for? What is the wider impact you want to have on the world?
Taurus or New Moon in the 8th house
What do you need to release? How can you get the emotional support you need to let go?
Gemini or New Moon in the 7th house
What do you need to learn to be a better partner? What would your ideal partnership look like?
Cancer or New Moon in the 6th house
What do you need to refine in your daily life? What unhealthy habits are you willing to reform?
Leo or New Moon in the 5th house
How can you let yourself have more fun? What activities inspire your inner child?
Virgo or New Moon in the 4th house
What age is the inner child within you who needs your love the most right now?
Libra or New Moon in the 3rd house
How can you verbalize your goals? Who in your immediate community are you ready to share them with?
Scorpio or New Moon in the 2nd house
What affirmation would help you know that you are inherently worthy? What do you value most about yourself?
Sagittarius or New Moon in the 1st house
What lights you up? What cause or mission do you feel most aligned with personally?
Capricorn or New Moon in the 12th house
What is your most cherished childhood memory? How can this memory help you feel compassion for yourself?
Aquarius or New Moon in the 11th house
What do you need to do to begin fresh? Who are your fellow freedom fighters?
Pisces or New Moon in the 10th house
It's okay for you to shine in your career. What can you do to help yourself remember that?
Want more wisdom? Book a reading with Sandra here.