Earth magic, moon magick, astro magick and the magick of sisterhood…so so so so much magick to report this week!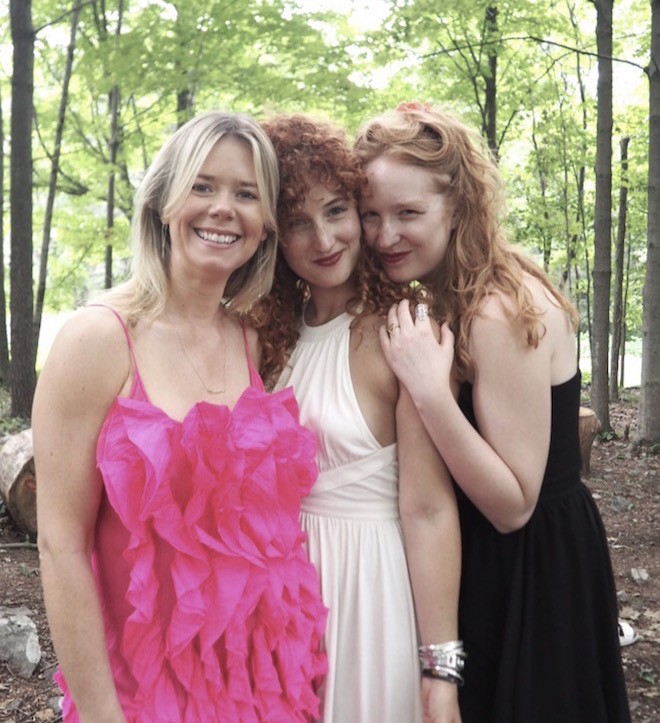 :: MONDAY ::
Still high / nursing a slight vulnerability hang-over following our Re-Write Your Love Story retreat upstate with Maha Rose North. If you saw my IG post Monday morning you'll have got an idea of just how transformative the experience was for all involved. And I'm not gonna share too many details here (what happens on retreat stays on retreat, y'all!), EXCEPT to tell you about the moment we made actual freaking Earth magick.
Cut to Saturday night, and we're ready to purge some of our old love stories around a crackling bonfire out in the forest, and we gather beneath the trees to a rumble of thunder and distant flash of lightening in the rapidly darkening sky. One by one, we begin to throw our old stories, our out-dated patterns, and our most deep-seated fears into the fire. Once we've all gone, we hold hands and a peaceful silence descends on our circle. The fire gently smolders, and another clap of thunder tells us the storm is getting closer.
Then, a lone voice opens the releasing up again, sparking a new wave of purging into the fire—purging of societal shit, of global shit, of deep, deep, deep ancestral shit. And as our words becomes more raw, more vulnerable, and more elemental, the first drops of rain begin to fall. Soft at first, and steadily building until the trees above can no longer shelter us. "I release not feeling lovable enough to be a powerful woman in the world." "I release…the Rules." "I release all hatred towards my body."
It's the last one that sets it off, and the heavens open, sending a deluge of water cascading down on us, washing the ashes of our words back into the Earth. I can't contain a whoop of joyous laughter, and I look up to the sky, shouting: "THANK YOU FOR HEARING US!" Goddess responds with another huge smack of thunder, and we all lose it—laughing and sobbing and whooping, before finally running for shelter, fully electrified by the experience of what felt like communing live and direct with Mama Earth!
Like I said, real deal Earth magick in action. And, I now believe with every cell in my being, available to each and every one of us when we show up and give it up as our purest, most vulnerable, unadulterated animal selves.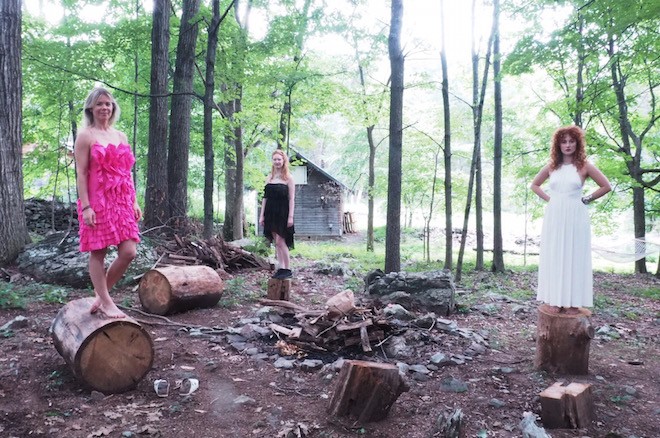 :: TUESDAY ::
Speaking of feeling connected to the Cosmos, today's Capricorn Full Moon (marking a culmination point in finance and career for me—due to my Sagittarius Rising and Aries Sun signs) saw me banking the second and final payment for the advance on my book. This, after last month's Sagittarius Full Moon (lighting my houses of self-image and publishing) was the day I submitted the edited draft of my manuscript/memoir. Confirming my belief that the more closely you align yourself with your soul path as written in your stars (i.e. your birth chart), the more closely the stars align themselves with YOU.
:: WEDNESDAY ::
Did I mention that my retreat sisters (Alexandra Roxo and Elyssa Jakim) and I were also all bleeding together over our weekend upstate? "We're in the Red Tent," Elyssa nodded wisely Sunday morning—the night after our bonfire. And today when I met with Alexandra Derby, who facilitated the actual Red Tent ceremony I attended last summer, and who's Cosmic Cycle tincture system I am crediting with finally (like, for the first time in my life) regulating my menstrual flow, we were wearing almost identical red dresses AND she was on her moon time too! Seems like the Numi tribe is synching up. OBVIOUSLY.
:: THURSDAY ::
A trip to Connecticut to experience forest bathing—a.k.a. a guided meditative walk through the woods, a.k.a. the Japanese art of Shinrin-yoku. New to the spa menu at the fancy Mayflower Grace hotel, research in Japan has shown that regular walks among deciduous trees shows increased scores for vigor, attentiveness, relaxation, friendliness, self confidence and clearing one's mind—as well as decreased the scores for hostility, boredom, depression, anger, fatigue and confusion.
Oh, and it fights cancer and stuff too. The major reason for these findings is the presence of phytoncides in deciduous forests—particles produced to help plants & trees protect themselves from harmful insects and germs, which also decrease stress hormone levels and improve immunity. The forest "bath"? A slow, meandering stroll among our friends the trees, taking extra time to stop and smell the…phytoncides. Bliss. Book at www.gracehotels.com/mayflower
:: FRIDAY ::
OMG and there's yet more Earth magic to come, as today I'm getting excited for OBONJAN! Read all about it here, but Obonjan is a summer-long music and wellbeing festival taking over a private island in Croatia, where I'll be giving a talk on how to Get High On Your Own Supply next Saturday. They've also invite some of my favorite Numi friends + fam to be part of the experience, and so I'm also looking forward to some hang time with Alexandra Roxo (again, yay!), the New Age Hipster, Jayne Goldheart, Morgan Yakus and Shauna Cummins, and the guys from She's Lost Control. Come join us! I'm only staying a week, but the island is open from July 28—September 6. You can find all the booking details here.