The Sagittarius New Moon is here to help us to refine our unique mission—and aim true for humanity, says Sandra Sitron…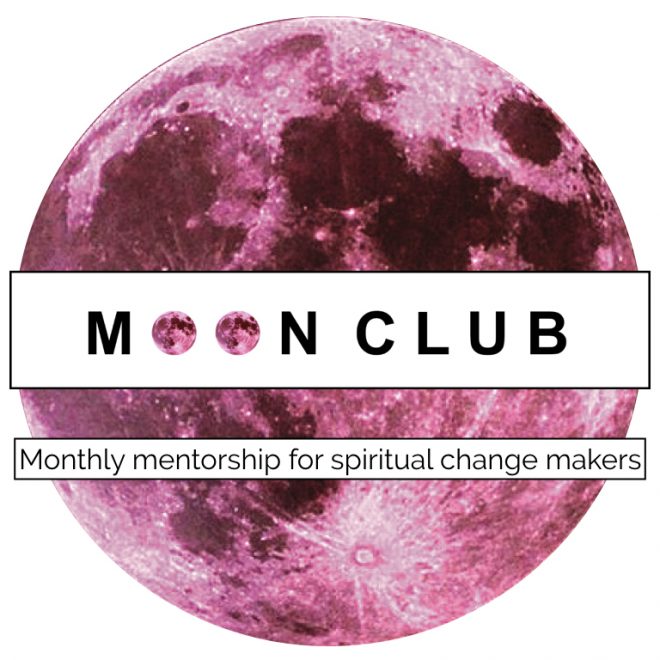 New Moon :: 7 degrees Sagittarius :: November 29th 2016 :: 7:18am EST
Think of this moon as your arrow. And hear it whisper, "What are you shooting for?" As long as you are true to yourself, it will help guide your hand. It will assist with you aim. So spend a little time getting clear. Take a moment to form and nurture an sense of direction within yourself.
The New Moon is a time for inward contemplation. It's time to get quiet and write down your intentions for the month ahead. Let this Sagittarius New Moon help you plant the seed of your own desires. In Sagittarius, this moon is here to help you understand your "Why." Why are you doing what you are doing? What do you BELIEVE in?
The symbol for Sagittarius is the centaur wielding a bow and arrow. The centaur is half man (intelligence) and half horse (wild). He is a philosopher and also a hunter. The philosopher side helps you understand, the hunter side helps you go after what you want.
***
The Sagittarius New Moon and it's message
Infant bees eating royal jelly.
This Moon is so quiet and so nurturing. She is helping you grow so that you can become a contributing member of the hive and of the world. The Sagittarius New Moon wants you to understand your own humanity, your place within the world as whole, and the creative spark within you that is for you to share.
This time may also be fraught with many conflicting messages. Many energies and desires are coming to the surface. Use the energy of the Sagittarius New Moon as your quiet respite for reflection and intention. Let this moon help you define and nurture your voice within the larger chorus of humanity. Define your approach. Reach for a higher philosophy. Reach for spiritual teachings that soothe and heal your sprit.
This Moon doesn't want you to keep going through the motions. She wants you to know WHY and for what. She wants you to mark your destination. She is the archer and she says—hone your target! She is the philosopher and she says—study your motives! She brings you a quiet moment of contemplation. Use it to nurture your future and conceptualize your approach.
***
Sagittarius New Moon Conjunct Saturn
A single blade of grass growing very tall.
You must keep growing even if the path feels lonely at times. Keep feeling all of your feelings. Notice the storm clouds, notice the challenges you are working with, but push through anyway.
Take yourself more seriously. Don't shy away from your responsibilities. Commit. Think about who the work you do is serving. Think about the philosophies that give you structure. Be determined.
***
Sagittarius New Moon Square Neptune
Swimming into an underwater cave.
With Neptune now Direct and in a motivating aspect with the Moon, look for a new truth. There has been some murky, muddy fogginess. Something may now become clear. Of course, there may still be denial and confusion. Nothing is yet resolved. Peer into the darkness of the underwater cave of emotions and reactions. Stay in the water. Move bravely through the unknowns to reach new levels of understanding. The only danger comes when using this energy as a way to sink deeper into denial and compulsion. Stay clear in your mind and in your heart so that you can use your intuition to perceive deeper mysteries.
***
For some additional guidance in your New Moon self-inquiry, the following journaling suggestions are by sign. To further help refine your insights, see where 7 degrees Sagittarius falls in your birth chart, and read for that house as well.
Aries or 9th house
In what area do you feel constricted in your thinking? Write down five different ways you could be doing things.
Taurus or 8th house
What are you ready to let go of? How will this allow for a transformation to occur?
Gemini or 7th house
How can you make more space for another person in your life? Can you do it while being clear about what you need at the same time?
Cancer or 6th house
What healthy habit is your body crying out for? What unhealthy habit are you ready to shift to make room for this in your life?
Leo or 5th house
How can you expand your opportunities for creative self-expression? What was your favorite way to play as a child? How can you reenact this in your adult life?
Virgo or 4th house
Where in your life could you use more support? Can you make a plan to ask for it? Write down what would make you feel most nurtured right now.
Libra or 3rd house
What kind of extra-curricular reading would be most helpful for you now? Who in your circle can lead you to this?
Scorpio or 2nd house
What assumptions about money are ready to let go of? Where did these ideas originate? Can you see how they are no longer serving you?
Sagittarius or 1st house
How do you want to leave your mark on the world? What is your mission statement?
Capricorn or 12th house
Think about how you feel. How you would like to feel instead? Can you lean into the feeling you would like to have right now?
Aquarius or 11th house
What are your hopes, dreams and aspirations? Write them all down. Visualize them.
Pisces or 10th house
What are your highest intentions for your career? Write down all the things that qualify you for the job.
To book a personal reading with Sandra visit Strongeyeastrology.com. 
If you're interested in working with the cosmic energies of each moon phase with a group of likeminded seekers, and with weekly LIVE mentoring, check out Moon Club—our new monthly membership program!