The New Moon in Capricorn means business! Channel the energy of the goat to get what you desire in 2016, says Hannah Ariel…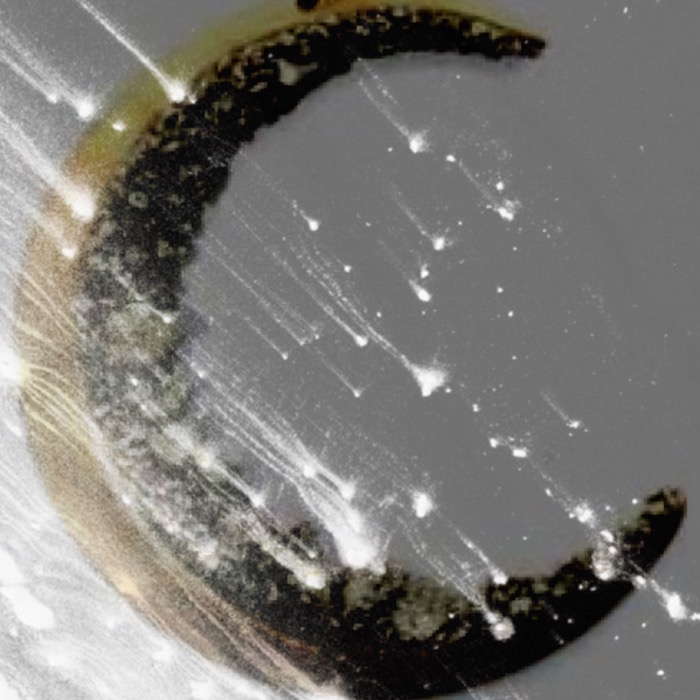 New year, New Moon! The one coming up in the constellation of Capricorn is SOLID, and rock steady ready for your absolute resolution on January 10th. In fact, you may have noticed that the cosmos has already begun to test your accountability in the days leading up to this Moon. Beginning the third day of 2016, an astrological extravaganza of energy has been extracting deep, potentially life-changing realizations out of us, all to remind us to operate from a place serious integrity this year.
Venus in Sagittarius square Neptune in Pisces: Illusions are fading fast, we are becoming more attuned to attract what we really need rather than what we delude ourselves into believing.
Venus in Sagittarius meets up with Saturn, also in Sag: What we need and who we are being attracted to becomes so clear there's no escaping the truth of what our creativity is urging us to work with and define.
Mars enters Scorpio: The actions we are taking are becoming more strategic, the way we go about getting what we want intensifies, we are driven by deep, nearly insatiable desires, and we are ready to test certain limits.
Mercury enters Aquarius and squares Mars in Scorpio: Moving into the future requires us to dig in to some inner work on ourselves first, redefining what we want.
Mercury goes retrograde in Aquarius and re-enters Capricorn: Before we move into the future we may pick up a few more pieces, and uncover a few more facts to keep in mind.
Sun conjuncts Pluto in Capricorn, square Uranus in Aries: We are triggered to re-identify with the breakdown/breakthrough story that began transforming us in 2008; we have experienced our annual renewal of personal power.
Jupiter stations retrograde right on top of the North Node in Virgo: What has expanded and evolved since August 2015 is up for review; time unravels the details of whatever big picture has unfolded; the destined meaning behind certain opportunities can be seen and integrated.
Now, take a deep breath, as all of this astrology has given us some seriously important information. It's no exaggeration to say this very first New Moon of 2016 can truly be life-changing if we really get involved. It's as if the Universe is asking us to be guided by the truth – our deepest truth, the whole truth, nothing but the truth. So help us god/goddess – a New Moon in Capricorn means business!
In fact, Capricorn doesn't want to embark on anything it cannot successfully complete. A strong and empowered Capricorn takes all the information it can get and uses it to the utmost advantage to ensure a measure of reward. Capricorn learns exactly which mountain it is meant to climb, and then forges ahead without once looking back!
It's a good thing we already ran through the whole gamut of our emotions by the end of 2015, when the Moon was full in Cancer. Because to the contrary, cardinal earth sign Capricorn doesn't take into account how something feels; it simply puts in the work, and does what it must to get to where it needs to be. Now this may sound ruthless, but the truth is that without this earthy empowerment we'd hardly fulfill our destined potential.
Think of this New Moon in Capricorn as the captain that is poised to reign all this cosmic energy in, and steer your ship straight. The work will be in identifying not just where you are going, but why you are choosing a particular destination, owning that decision, and then continuing to decide how you're going to get there. Again, all without looking back!
We are arriving at a powerful turning point where the more energy we use to turn around and look back, the more we will potentially be misguided, have some wind knocked out of our sails, and lose our cardinal determination. Even though Mercury is retrograde, it is traveling through an earth sign; whatever steps we take, even if they appear to be taking us backward, are nonetheless grounded in the process of moving forward.
The retrograde began in Aquarius; we've seen the future; we know what comes next. Now comes the time for some careful footwork. Contrary to how you might be feeling about it, think of this Mercury retrograde as being your saving grace. It will help things go oh so slow enough to make sure you don't miss A THING. Another saving grace is that this New Moon in Capricorn makes a beautiful trine to Jupiter, implying that there is indeed potential for smooth sailing ahead. So long as we do the work, we will get there! With a beam from Jupiter, the cosmos is routing for us.
Also, among the multitude of transits mentioned, give extra attention to your understanding of the Venus/Saturn conjunction happening just the day before the New Moon in Capricorn. The fusion of these two is significant – although it happens in the constellation of Sagittarius, Saturn is the ruler of Capricorn. And if Saturn is up to something, we really need to get crystal clear about it!
Keywords: authority, architecture, responsibility, time. It is what must be. It doesn't matter if it's a petty situation. It doesn't matter if it has to break apart a pre-existing structure. With Saturn, we see: IT MUST BE, and I will do what it takes. With Venus in this mix, this transit begs the question: How much does your life NEED this to happen?
It's about knowing what situations will create more harmony for you in the long run. If you want to build that beautiful new relationship, job, creative project, business, family, home – you have to WANT it so much you are willing to sacrifice what is not helping the process, turn around, and go the other way.
Considering this is first time Venus has conjunct Saturn in Sagittarius in almost 27 years, what your life desires may very well be something you are experiencing for the first time in a long time (if ever) – something entirely new, wildly exciting, passionately daring; something totally ready for your adventurous creativity. What do you really want to begin? OWN IT, because right now you really can – if only you do indeed, begin.
Note: Even if you aren't sure of where all of these aspects and transits happened in your personal birth chart, you are ahead in merely beginning to contemplate what the cosmos may have been trying to tell you these first ten days of January.
2016 is here. Be the determined mountain goat that is Capricorn, and let the force of this Saturn-ruled moon be with you. You will do it. You will get there. You've got this. For it must be.
Book a personal reading with Hannah Ariel at: neptuned.in@gmail.com