Yes, P as in pussy! In her latest Holy F*ck column, Alexandra Roxo explores ways to get things moving and grooving down there…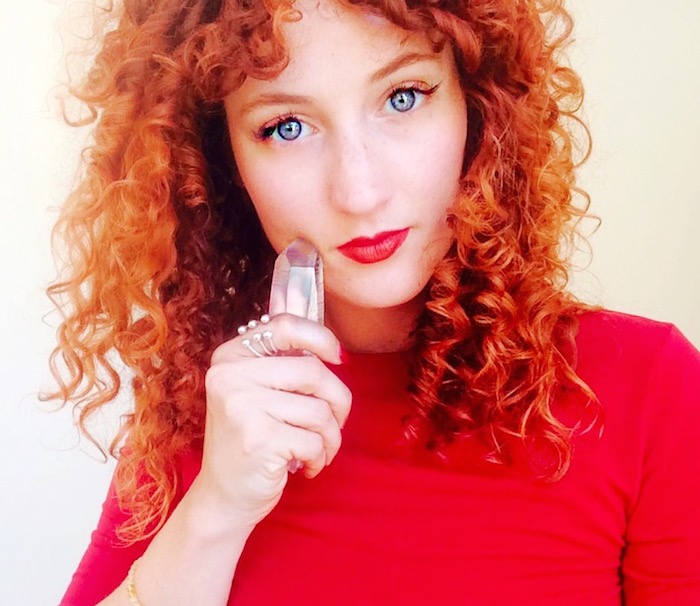 "Why you wear such tight clothes? Chi no flow down there!" The words of my five feet tall Chinese acupuncturist, Alice Yan, from Mott Street still haunt me every time I suck myself into a skinny jean or put on a pencil skirt.
I've been trying to keep that lower chi flowing for years and it's recently come to my attention that I'm not the only one with some blocked P-Chi. By P, I mean Pussy, yes. Call it Shakti, sekhem, prana… Whatever it is. It's the vibes seated deep in your pelvis waiting to be tapped into and, culturally, even globally, we all know p-chi is repressed/suppressed/depressed…All of it.
Instead of going to the bigger stuff – patriarchy, women being squashed out of all religions, femicide etc…- I say let's start the healing  on a micro-level, in our own lives, and mostly in our own panties.
A few years ago I found myself in a relationship, deeply in love, but with zero sex drive. Basically, my lower chakras were asleep. I looked for help. And it came via Paz de la Huerta, a goddess with free flowing P-Chi. So, I felt good about turning to Grace Kim, an amazing coach, for help.
It was a case of: "Hi. I can't feel my lower chakras and – worse – I"VE BECOME OKAY WITH IT." Her response? "Well this is blocking the flow for work, money, sex, and creativity for you. Manifestation occurs when the lower and higher chakras meet. At the heart."
She showed me a chakra map for manifestation, sent me to a 5Rhythms class, recommended I wear more red, shake a rattle, and put my feet on the earth. DONE. But, slowly my energy crept back into my head, my mind, my iPhone…That, plus no connection to nature living in Brooklyn, and my lower chakras went on vacay, again.
So, when my acupuncturist straight up yelled at me and told me it was my fault I had bad cramps and irregular periods I got it. And since then I've been working on it, determined to stop living from the waist or neck up.
I recently did a snake dancing ceremony with a woman named Londin Angel Winters who has the chi FLOWIN. (You can just see when a woman has that Pussy Shine Light on. It's a beacon of light in a dark world!) She uses the snakes to help you connect to your Kundalini and subtle energy body, using the metaphor of your pelvis as a cauldron – and, when you drop into that cauldron, you activate, the heat rises, and the heart melts. BOOM.
I danced with this snake named Bojack. And although he was around my neck, I felt it deep in my WOMB. Well, basically all my lady parts…It was like my Kundalini's inner heater got cranked up to high. I cried and drove home feeling high as a kite! It was a powerful way to get that energy flowing. The next dance led to a deeper activation deep in my pelvis. A sense of ease. Grace. Calm.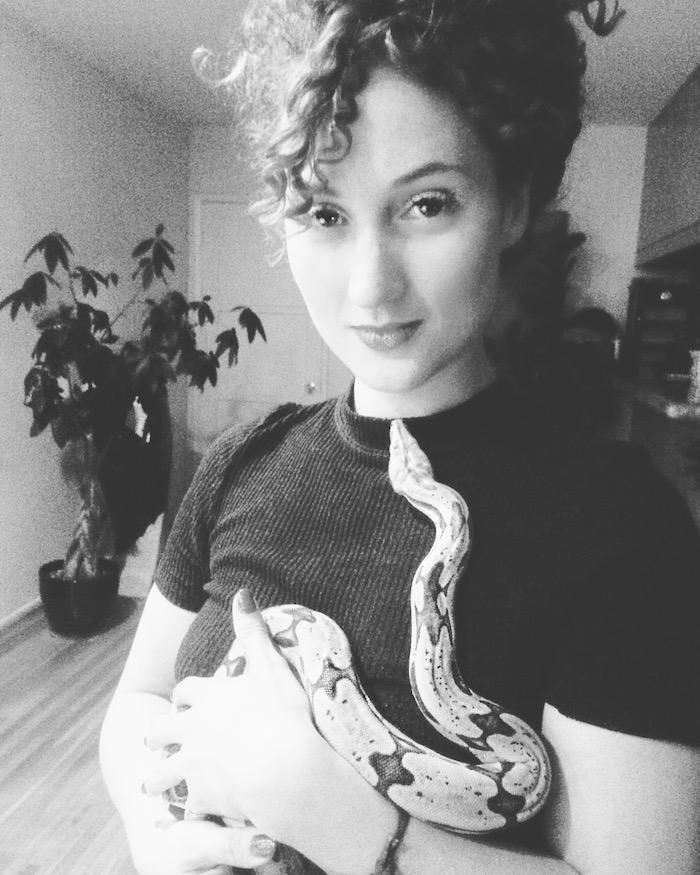 In fact, as soon as I set my intention to unlock my P-Chi in a LIFE way – opposed to just a SEX way – is when it started to unfold. A filmmaker I barely know called me the other night and we chatted for two hours, with her asking: "Do you practice masturbation manifestation?"
I was like "Hot damn! I been practicing "sex with lotsa people" for so many years, but now since I'm on month four of celibacy I'm even re-defining my orgasm!" #Latetotheparty? But yes, I AM practicing masturbation for manifestation no, and it's working. It's another way to say hi to your P-Chi and get to know it/work with it/party down with it, and most of all HEAL it.
The other night while engaging in this "practice" I had some amazing business ideas. I called my friend Elyssa the next day to share, and as I told her I looked around and saw three white cars drive past. All with 11 on the license plates. I started screaming. P-CHI ON.
If this all sounds intense, don't worry. You don't have to wrap yourself in a reptile or do sex magic to switch on your P-Chi. My new friend Jayne Goldheart, another super activated woman, took me to a Qoya class, which is another way there. It's a type of dance that def heals some deep feminine energy. I loved it.
And while I found myself twirling my pelvis in the dark it dawned on me: there are WAVES of women up on this cultural pussy healing and reactivation, and as I've been sucking my gut in so I can zip my leather pencil skirt, they have been fighting the good fight to keep women in their pleasure power pelvic center! Thank. Goddess.
The journey of healing and harnessing your P-Chi can be lifelong. It can be scary at times.  Unlocking Shakti and Kundalini can also bring major waves of change in your life, but it's so worth it. An awakened woman also scares some people off, but the ones who are meant to stick around and dance with you will.
The path of the open pelvis is a long and winding road, and as you consider whether to embark on the journey yourself, remember this: it's also the direct route to unlocking your Goddess Energy, abundance, and intuition. And to the thousands of women helping remind us to get back to this power: I salute you all.
5 Easy to Get Your P-Chi Flowing
Start wearing more dresses and stop wearing underwear. I'm not saying wear a short tight dress panty free on the 6 train in NY in rush hour. Yuck. I'm thinking Saturday to brunch, a long Mara Hoffman look, a gentle breeze…Also, cross your legs less. That stops the flow!
Call in sick the first day of your cycle and start to make your own ritual around your period. And if your period is in a state of dysfunction (which mine was for years) spend some time on it, cause that's a P-Chi block you're dealin' with. Read Alissa Vitti. Christiane Northrup. Ween yourself off Advil and listen to your cycle.
Move! NOT Soul Cycle – that crunches your P-Chi. I'm talking something that loosens and opens things up. Jamaican dancehall class has been my medicine! What's yours? I also love Qoya, 5Rhythms, and will be getting into ecstatic as soon as I get some bell bottom yoga pants.
Let your belly hang out. I know this sounds wiiiiiiild right? Lol. It is pretty radical – what if we all took photos on Instagram with our bellies free? #Revolution. But honestly the breath is the biggest tool to warming up your nether regions and once you start releasing your breath into your pelvis you will feel a difference.
Write out your P-Chi story.  Do a ritual around your relationship to your lower chakras, the energy there, when it's been blocked, when it's been wounded, what you want from it.  Go as far or close as you want with it.
Alexandra Roxo is an LA based filmmaker and actress who has recently began doing coaching, healing and teaching work. Read more on alexandraroxo.com. Follow her on Insta here and read her past Numinous articles on Now Age love and sex here.