For Gabby Bernstein sobriety played an important role in her spiritual awakening. Ruby Warrington asks her, could we all benefit from a more sober life?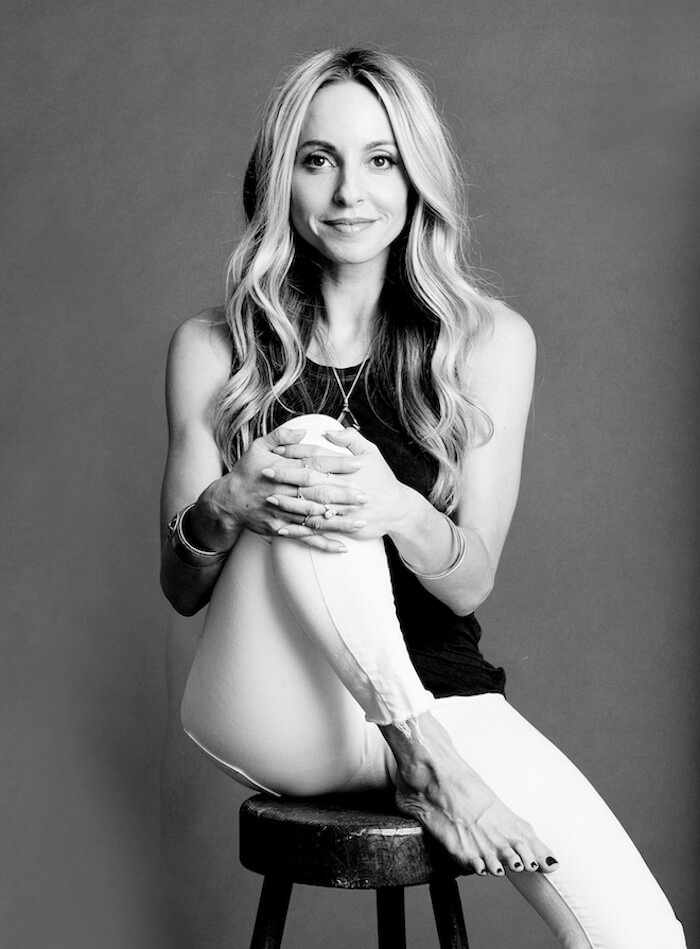 I received my copy of Gabby Bernstein's new book, The Universe Has Your Back, right when I was in the middle of organizing our #TuneInPeaceOut initiative for World Peace Day. Translation: I had zero time to sit down and read it. But an interesting thing happened.
Flicking through the pages, every time I stopped Gabby was riffing on how her sobriety had played such an important part in her spiritual journey. And experimenting with a sober life myself right now (check out my Club SÖDA NYC project here) the message that this is exactly the right path for me came through loud and clear (thank you, Universe!)
It was also clear that for Gabby Bernstein sobriety had played an important part in her spiritual awakening. I decided to sit down with her, to talk about the link between sobriety and spirituality, and get her advice on living sober.
(And p.s. the day I'm running this post—October 02 2016—is her 11 years' sober anniversary!)
Ruby Warrington: So the reason I'm trying to be sober is because the way I feel when there's no alcohol in my system is like, "Fuck, this is who I AM." And honestly, I no longer feel like I can show up and properly serve on my mission these days unless I'm 100% myself.
Gabrielle Bernstein: I love that, and I think you should be sober then. That's part of the reason I'm sober. This is the only consciousness I want to have. Although of course sometimes I'm like, 'bye bye, get me the hell out of here'!
RW: That's the thing, sometimes that still sounds nice! Especially when, and I know you've had issues with this too because you've written about it, I end up replacing alcohol with work. I fucking love what I do, so that's okay. But then, where's the release, where's the escape?
GB: I have had to find that in the last five or six months. I realized I had become severely addicted to work, because I've been running for so long from these fears that I didn't want to see. In the beginning stages of healing from this, I would find myself going to my desk and sitting down and literally numbing out with work. I was like, "Oh my God, that's how I've been hiding."
RW: I do that too. There's a sense of relief when I can say, "Oh good, I've got like three hours of solid emails now and I can't think about anything else."
GB: Exactly. So what I've done is freed up a lot of that space for meditation. I meditate a lot longer.
RW: More meditation than your two TM sessions?
GB: I'm doing this Doreen Virtue chord cutting meditation in the morning, and then a TM meditation in the afternoon. It's super good, I'm going to send it to you. As a result, I've been feeling more connected than ever. It also has to do with not playing into the word addiction, and being willing to heal.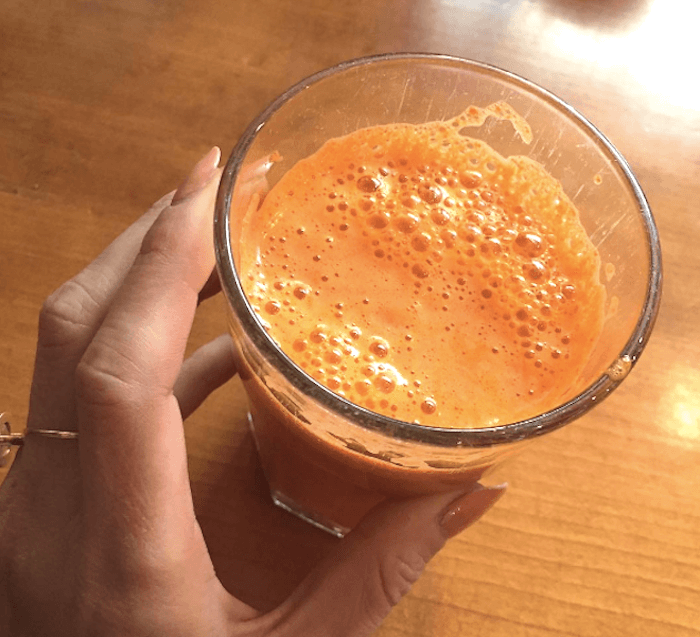 RW: So on the sobriety thing, one reason I created Club SÖDA NYC is because I don't feel like I identify the word "alcoholic." As somebody in recovery, do you believe there is a middle ground when it comes to alcohol addiction?
GB: Absolutely. And it's so good that you're doing that. There's some people that don't find their way to AA but they want to have a way to get out of alcohol.
RW: When do you remember first finding an escape with alcohol and drugs?
GB: I guess in college, when it was uppers that I liked. I didn't really even like alcohol that much, it was more like the snorting things.
RW: You mean uppers like Adderall?
GB: Yeah that's what I was in to. I never liked alcohol, I just needed it to balance myself out. But by the time I hit my rock bottom in 2005 I was doing drugs and drinking every day.
RW: Were you fully aware of that being a problem?
GB: Yeah everyday I'd be like, "Shouldn't do that again." And then do it again. It was probably only seven months that it was really bad. The really bad didn't last that long.
RW: So how did you seek help?
GB: I went to an addiction specialist who helped me understand that I was an alcoholic, because at the time I thought that I was just a drug addict. He was like, "No, you have an alcohol problem." And I was like, "what do you mean?" He's like, "Well what do you do every time you have a drink?" I was like, "I do drugs." He showed me how this meant I was drinking unmanageably.
RW: I recently read an amazing book on alcohol addiction called "This Naked Mind." And based on the teachings of this, plus my personal observations, I feel like a lot more people than will ever admit—even to themselves—are in a similar situation with alcohol and drugs. Do you believe this to be the case?
GB: I think that people definitely struggle…but it's hard for me to comment because most of my friends today are sober. Well not "sober," they just don't really drink because they're really health conscious. So I don't see that much abuse of substances in my day to day. A lot of people come up to me and say, "Oh I got sober because of Spirit Junkie." I hear people's sobriety stories, but I don't see people in their addiction anymore. But overall, I think it's an epidemic. I mean addiction is an epidemic.
RW: And actually alcohol still kills more people than all prescription and all illegal drugs put together…
GB: Even more heroin?
RW: Insane, right? And in tests it's the only drug that falls into the "extreme risk" category for addiction. Yet it's the one that's pushed on you from every direction the minute you're old enough.
GB: Right. And I do think that from a spiritual perspective, if you want to have a closer connection with God then you can't be muddying your consciousness.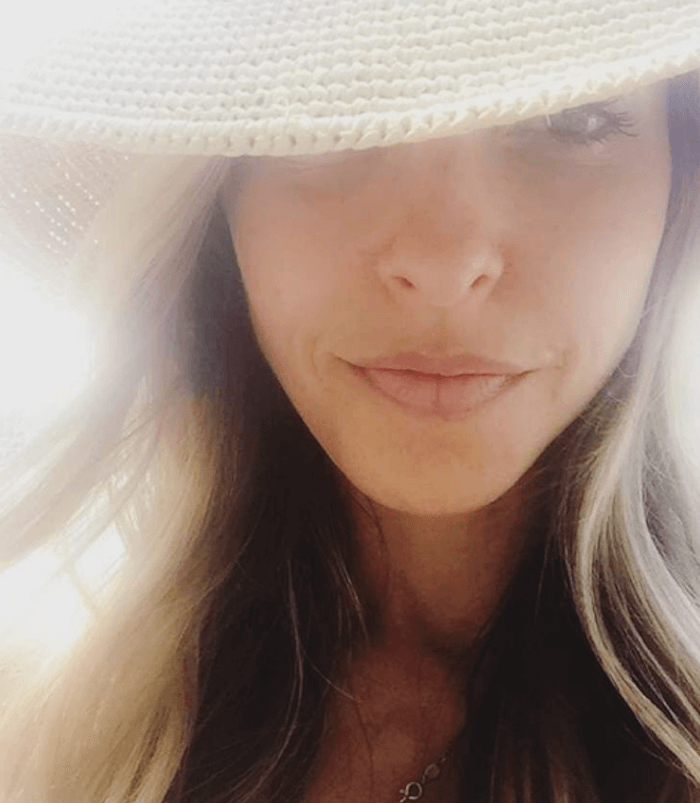 RW: Which leads me to my next question. Do you believe that anyone who identifies as being on a spiritual path or who is seeking in that way, would benefit from at least trying an extended period of sobriety?
GB: Absolutely. I don't want to say that if you're on a spiritual path, you have to be sober. There are plenty of people that I know that are fine with a glass of wine. They have it once a week and they're fucking fine. But I do think that it will only benefit you spiritually to have a sober life.
RW: My experience of this has been feeling truly "whole." I think this is because as much as alcohol is about numbing out from fear, it's also about hiding the parts of yourself that you don't necessarily understand. That you find it hard to love and accept.
GB: Yes, that you don't want to admit to, and you don't want to feel.
RW: Totally. So I think for me, that sense of wholeness has been about accepting that even if I don't really like myself today, that's still me. It's all part of myself. You know? So what about the plant medicines that everybody's doing now, like ayahuasca?
GB: Well, I think sober is sober, and that's a mind altering substance. You know my spiritual teachers do it and I'm not going to judge anybody, but I would definitely say that's a relapse if you think you're sober. Most sober people wouldn't even take NyQuil!
RW: I hear you! So I'm kind of at this point where I'm experimenting with trying to experience each situation I would normally associate with drinking sober…
GB: You want to know how you quit drinking? You no longer give yourself permission. We all have permission giving thoughts—and, for example, I've been off sugar for three years now because I no longer give myself permission to have sugar. if you were like, "I'm no longer giving myself permission, any more, to have alcohol," then interesting things could happen.
RW: Vacation are the really tough one for me…
GB: I feel like that's okay! I think you can maybe not give yourself permission unless its a vacation. Except you have to be really strong, like, "When I come back I have to stop this." Because even eating things on vacation that I wouldn't normally eat, like cheese or bread. I come home and I want those things!
RW: Well I'm ready, because the more I commit to not drinking, the more I feel like this is a part of the consciousness shift that's occurring right now. Like people are really invested in the idea that you can get high by tuning in, not numbing out. I think you've helped to spearhead this, and it's actually been a really important part of your story, you know?
GB: There's no doubt that getting sober was the catalyst for my spiritual awakening. I've had many, many more since that day, but that was the turning point for me. It was when I chose a life of deep connection rather than a life of numbing out. It was when I chose to wake up.
Gabrielle Bernstein's new book, The Universe Has Your Back, is out now on Hay House. And we're giving away one signed copy!
To win, tag your next Instagram post with #NumiUniverse. Make sure to follow and tag @The_Numinous and be sure to add the hashtag #NumiUniverse—otherwise we won't see your post! Winners will be picked at random and notified via direct Instagram message.
Deadline for entries:  1 p.m. (EST)  October 5, 2016.