And almost ten years sober, her experiences inform her work as a healer to this day, says former psychedelics addict Jesse Heid.
My six siblings and I grew up in what I can only describe as a mellow and small Christian cult, created by my parents. Their worship centered around a Buddha-Christ figure and I took it very literally when they taught me, 'Jesus lives in your heart.' To me, Jesus was the most gorgeous, the most beautiful hunky guy. I had that classic '70's portrait of him on my bedroom wall, the one where he's sexy Jesus with the beard.
I had always felt that I was Christ's favorite kid. I really thrived on the sense I developed early on that I was sacred and Beloved to the Divine. He did everything with me, ballet classes and tea parties. He also was also the compassionate witness to all my childhood traumas. As a result, I had a very intimate, loving, and positively romantic relationship to the Divine.
But when I first altered my consciousness with marijuana around age 21, I started to hear a new voice guiding that Divine dialog, and it was the voice of a woman. This Great Feminine presence was the raddest experience of my life. Beyond words, beyond what I could describe as Love and Wisdom. When I started using various psychedelics and entheogens this Divine female voice took on a great authority – such authority, it made Jesus look like your super casual, chill best friend.
Goddess I call her, and her voice commands deep loving RESPECT. And, while in hallucinogenic and other altered states, I was in constant dialog with her. Mostly her talking to me while I tripped on this miraculous communion with her.
Although I certainly partied, I was intentionally using psychedelics and plant medicine as sacraments. I didn't necessarily differentiate the "party" from what others call "temple" or "ritual." Basically, I was in it for the transcendent, mystical experiences. And while I experienced deep healing on my adventures, of course this way of exploring consciousness can have tremendous consequences. Especially in a culture where as a trippy young healer, I had no mentors or sacred container for this unusual path.
For seven years, from 1999 to 2006, I tripped often, and was rarely truly sober – the time I was "landing" from one trip I was getting ready to take off on another. It's important to note that I believe I was able to carry on like this for so many years because I was generally micro dosing – imbibing very small doses – of the highest quality substances. This enabled me to function well in my daily life, but still get Divinely freaky. I also think my severe allergy to alcohol has been a blessing really. I've never been able to drink, so I was never taxed physically that way.
But I was a psychedelics addict. I ate mushrooms almost every day for over a year. I would pop them in my mouth like people pop breath mints. I did psilocybin until they stopped having any effect, a tragedy when it happened. Other years, the pattern went something like: Molly on a Monday, Tuesday, some pot cookies and coffee, Wednesday, maybe a day off, LSD for Thursday, and bit of Foxy on Friday. The weekends would be a surprise mixed bag.
During this period, I was also running a Pilates studio in the East Village of New York City. I had a very robust clientele with a waiting list. I was a very popular teacher, and was frequently teaching while on psychedelics. Beyond surviving as a young women in the City, I was thriving.
And all the time, I felt the Goddess was teaching me the nature of the Universe. What I saw was a matrix of loving energy weaving through everything, and how the negative space between objects is perfect. That everything is whole, and also interconnected. Whenever I laid hands on my client I was able to see the matrix inside of us, the fascia system, and the way this extends outside of us to connect us to everything. That these filaments remain unbroken, and cannot be broken.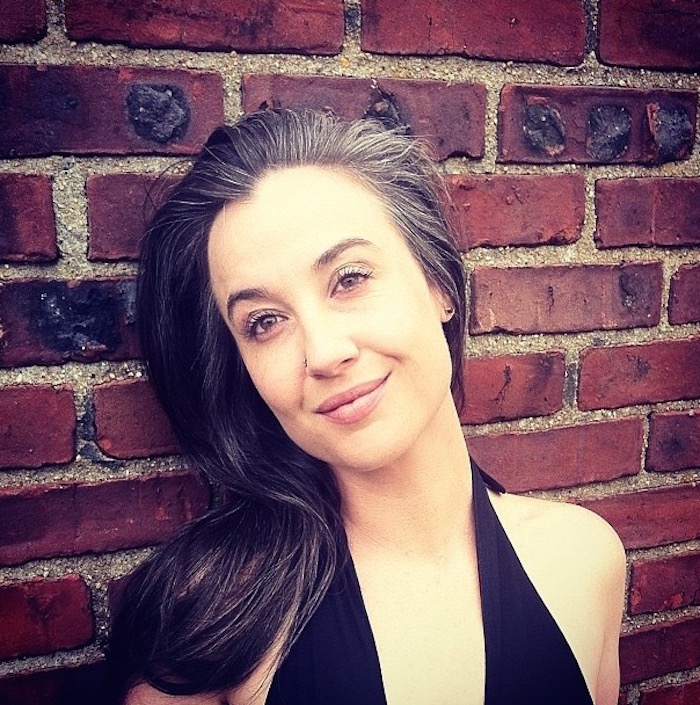 If this sort of Divine Matrix can be an abstract concept to even the most dedicated "believer," I could visually see this in a psychedelic state. And this is really what I was working on with my clients all day.
People would come to the studio to get a Pilates lesson, and then they would tell me their neck hurt. So I would put them on the Pilates Cadillac and work on their fascia, in a psychedelic state, and then tell them it was "Pilates." And even while they were talking to me about their stressful lives, the Goddess was whispering instructions in my ear the whole time about what they needed for healing. It was all very mysterious and magical, and it really worked for me for a long time.
Goddess also revealed to me everyone's true voice. That was consistent on every trip, no matter what I was on.  No matter what medicine I was dosing with, everyone I encountered spoke to me as an extremely vulnerable, innocent five-year-old. It even seemed like the more serious someone was, the more of a heartbreakingly precocious child they were inside.
I was working with CEO's, neurosurgeons, film producers and their stars, and all I could hear was the innocent child, just trying to navigate and negotiate the suffering of this world.
Now remember, I am completely, 100 percent, not a rebel. I am a good girl, a product of my environment. I was doing what I was taught; "you talk to God. You do loving kindness and make art. You take responsibility for your Divine nature, as Jesus lives in your heart." And I was never criticized by my family for doing drugs of any sort.
But I don't think they knew how much I was doing. I don't think anyone could conceive of how much I was doing because I was so highly functional. But in the end, I started mixing in cocaine. Not because I ever liked cocaine, it was never my drug of choice. But I rarely slept from doing psychedelics, and I had to go to work in the day, so it became like coffee to me. Plus, people were giving me coke for free. The East Village of NYC was different beast back then, and it's how my clients would tip me sometimes.
With this harder substance in the mix, my lifestyle was finally taking its toll physically, and very quickly. I went down to 95 lbs. I also started to lose any and all respect for society's rules. Everywhere I went, I was smoking a huge, fat joint.
I started to see a Jungian psychoanalyst, and it was clear to him, I think, that here was a talented young healer, going too far on her mystical trip. He was like, "Are you smart? I think it might just be the drugs that make you feel smart." Soon I wanted to know if I WAS talented, if I WAS creative, if I had any value, if my friends even liked me (which it turns out they didn't really), without drugs.
At the same time, the Goddess was telling me; "I'm bringing the hurt if you ever do cocaine again. And by the way, you have to take THIS much acid because it won't work anymore…" I couldn't do Molly anymore. Everything was just giving me a headache. When it finally ended, I had taken drugs for 92 days straight, just a few days over 3 months.
That last trip, I mixed a lot of cocaine with acid. Do not EVER do cocaine and acid. I felt as if every single fiber of connective tissue in my body was having a migraine. For days, I could feel my nail beds. I lay on my back for about seven hours to protect my spine. I was in full head to toe spasms. Every single part of me was throbbing with the message; "It's over. It's over. It's over." And I needed that brutality. Pain is my greatest teacher.
When I quit drugs, I went through the terrible loneliness of feeling disconnected from the Divine. I went from a Universe that was beyond Technicolor and blissful joy, to a world that was grainy, fuzzy black and white. Food didn't taste good. Music sounded like shit. People lost the innocence in their voice. And my friends were very, very angry at me. Very angry at me for quitting drugs, because, I realized, they had lost their best curator for trips. I had curated fantastic trips.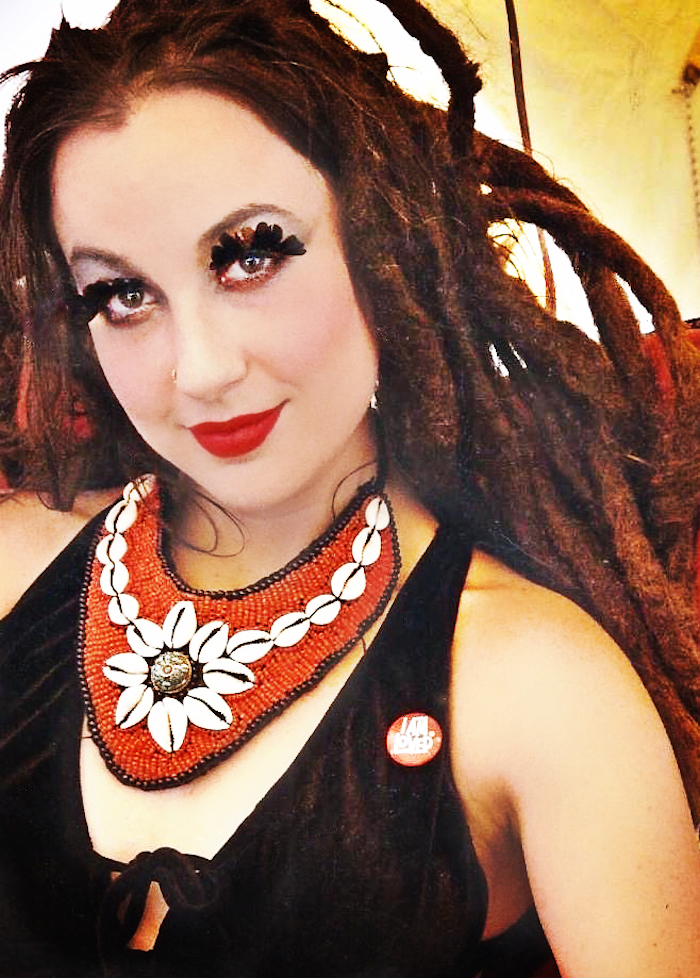 I felt like I had been kicked out of the Garden of Eden, and kicked out because I couldn't handle it anymore, and had abused the sacraments. But I also had faith that things were unfolding as they should. I quickly figured out that not only did I have a drug addiction, but almost an addiction to spiritual epiphanies. Now I needed time to digest, to integrate the massive insights I acquired. The Jungian analysis was really fundamental to this. I saw my therapist three times a week for six years.
Physically, I went from one hundred to zero by myself. I swore off absolutely everything that could alter my consciousness, including several years without caffeine. I was being penitent. And there was no 12-step group for psychedelics. I would piggyback on Cocaine Anonymous and AA, but that didn't work out for me very well. I was dropped by every sponsor, predominantly because they weren't a psychedelics addict. They were alcoholics, and it's just a very different vibe to recover from.
I feel very blessed that my body had an easier time dealing with withdrawal than most, and that I was able to fully quit on my own without medical assistance. But my mind and spirit was in hell. I also had to get over the shame of being a psychedelics addict. It was hard work to do that, and it was hard work to participate in life and to show up for people.
On another level, I also had to participate more spiritually. I couldn't just take the medicine and have Goddess come to me. I actually had to do the work to get into a mystic state. I found myself studying meditation, ritual, and ceremony to try to integrate the wisdom I sourced on my trips into my daily life, but also simply because I missed my communion with Goddess. This period of recovery was a cocooning stage really, where I withdrew from the world to work on myself.
I consider it a miracle that my ability to understand spatial relationships on a very deep somatic level, my understanding of inner space, remained with me through sobriety. Psychedelics taught me everything that I use in my career as a healer now, and these days I just tell my clients the truth when they ask about my methods. That this is something I developed when I did psychedelics regularly, and explored inner space. I often say that once you peak behind the curtain, you can't "un-see" what you found there. However, integrating that wisdom into daily life is a whole other trip!
I also know that for my spiritual evolution, I needed to know the real darkness of addiction. I relate so deeply to the path of the Wounded Healer, and so many of us are battling addictions of every sort. I'm much more of service as a healer having had to heal myself from my addiction to hallucinogenic drugs. I look back, and rather than deny that part of myself, I feel blessed I got experience it. But I'm far more grateful I got to recover from it.
I do not recommend MY path to anyone else however, and I consider myself very lucky to be here. But witnessing the renaissance for psychedelics unfolding around me now, and the healing aspects of non-ordinary states of consciousness in general being celebrated, actually makes my heart sing. I'm also thrilled to see real support for the appropriate research into the healing properties of these substances, as well as social support for people exploring consciousness through hallucinogens.
For anybody who is choosing to experiment, I'm also beyond stoked to see all the resources out there for people to educate themselves and stay safe and healthy. Check out the awesome organizations below that are helping us evolve towards cognitive liberty and safer inner explorations.
As a healer, teacher, and artist, some of Jesse Heid's most passionate work is introducing people to their fascia connective tissue and exploring the tensegrity of the fascia matrix throughout our entire form. Jesse holds a BFA in modern dance and composition from CalArts and has been a popular NYC Pilates teacher since 2000. Find out more about her and her work at Alignedspiritpilates.com, and follow her on Instagram, Facebook and Pinterest.
For more information about the safe use of psychedelics for healing:
MAPS: Multidisciplinary Association for Psychedelic Studies