Gabriela Herstik talks magick, ritual and the numinous nature of the Cosmos with The Hoodwitch…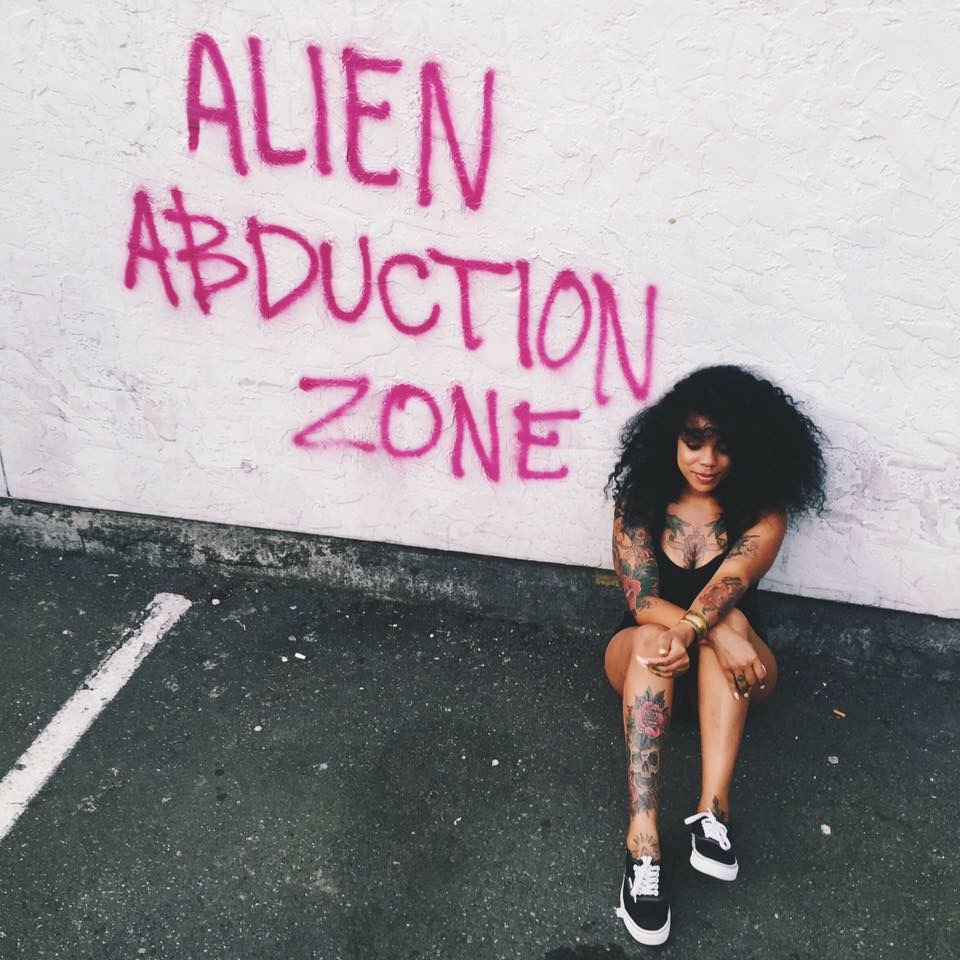 Bri Luna, a.k.a. The Hoodwitch, is mesmerizing. A double Taurus babe, her energy is infectious – strong, aware and unapologetic. With The Hoodwitch, a platform preaching "everyday magic for the modern mystic," Bri has founded a channel to help us all tap into our own sacred goddess energy – and shop for some bad-ass crystals. Oh, and we're obsessed with her latest project – a collection of pins created with one of our favorite artists, Robin Eisenberg.
In celebration of her birthday month, we sat down with Bri for the inside scoop on her magick and her mission. Read on below…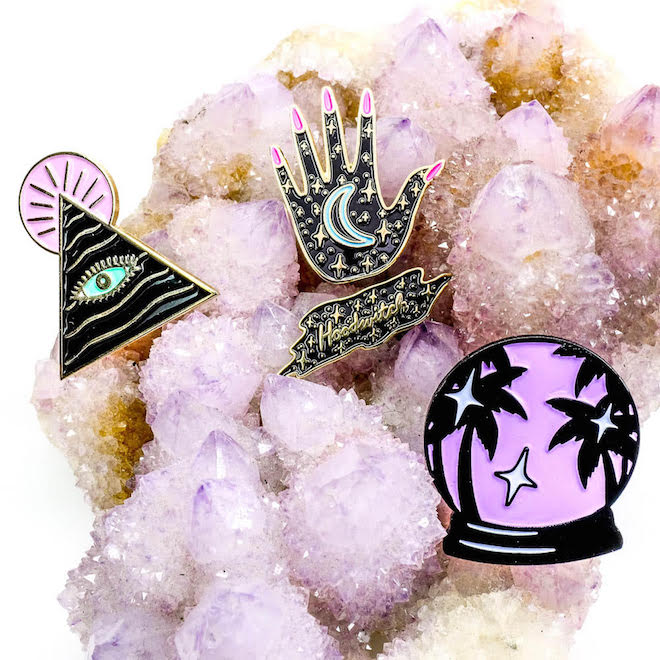 The Numinous: Okay so – can you tell us a bit about how honoring your heritage has played into your personal brand of magick?
The Hoodwitch: I believe my being multiracial is strongly reflected by my approach to ritual and spell working. My approach draws on elements of both of my Mexican and African-American ancestry, and I've really enjoyed utilizing aspects of traditional folk healing from both, as well as working with other practices taught by others I've met and learned from on my path that I feel resonate with me.
TN: What's your personal definition of a "witch"?
TH: You know whenever I'm asked this question I laugh a bit, because there isn't a "one size fits all" answer. Every woman is a Witch. She may not know it, or maybe she does.  But to me, being a Witch means more than spells and candles. To me, it means freedom. The power to boldly and unapologetically embrace nature, heal yourself, and heal your community. To respect the seen and unseen realms. It means the freedom to be your most authentic self. To embrace ALL aspects of whoever that may be, and fiercely. That is the Witch.
TN: What's the most important thing you've learned on your journey with spirituality?
TH: That we never really KNOW anything for certain. That there are galaxies upon galaxies in the Cosmos, and here we are floating on Earth thinking we have all the answers. I'm in a place spiritually where I choose to embrace the unknown by saying it's okay to not know.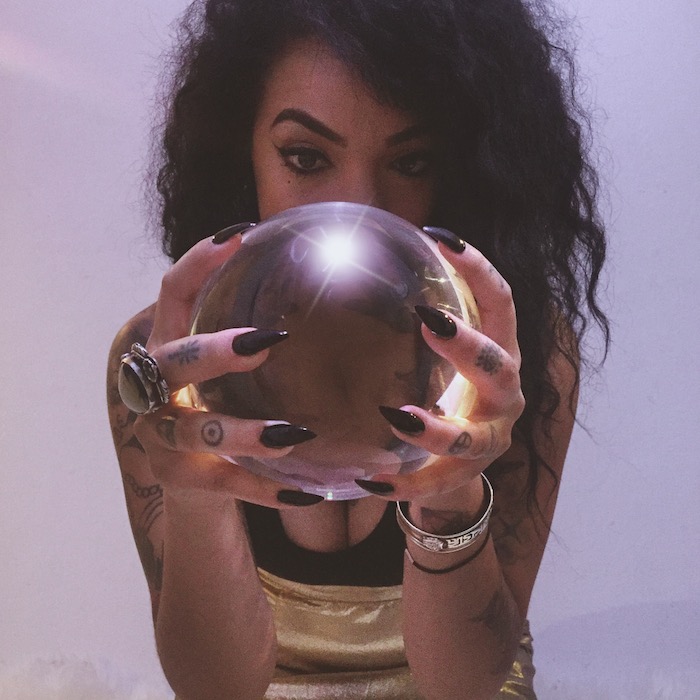 TN: What advice would you give baby bruja Bri?
TH: That not everyone is going to understand you, and that's okay. Stay true to yourself, because in another 10-20 years everyone else is just going to catch on to what you've been doing all along haha. Also, don't cry over boys because it'll give you wrinkles!
TN: What's one thing you do every day to channel your inner goddess?
TH: I like to take very long beautiful baths – my daily ritual to connects me to the Goddess within. I enjoy being surrounded by candles, while listening to soft music. Depending on the purpose of the bath, be it for attracting or self-love, aura cleansing, or just simply relaxation I'll add in ingredients that are reflective of those purposes. Essential oils, milk, salts, or flower petals. I just enjoy the beauty of it.
Ugh – in love! Read on for more insight into the mystical world of this material girl…
:: MATERIAL GIRL ::
My label
"Whatever was in your grandmother's closet. I love vintage clothing."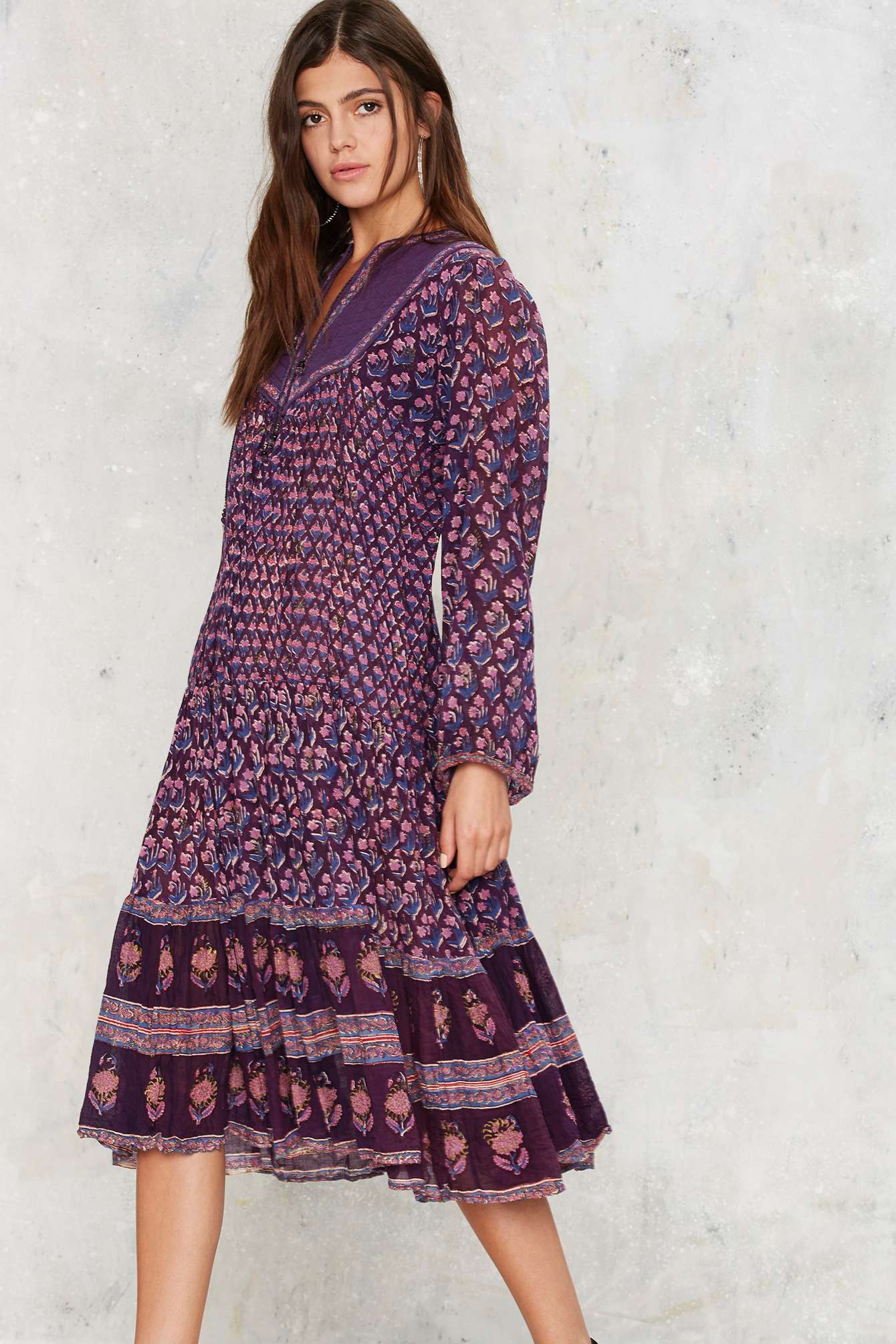 My shoes
"When I wear shoes, I love my metallic Nike Cortez or Vintage Peggy Bundy fluffy heels."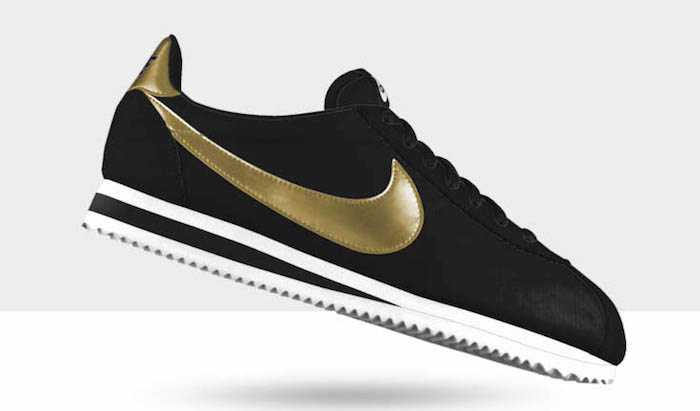 My fragrance
"Byredo Casablanca Lily Oil."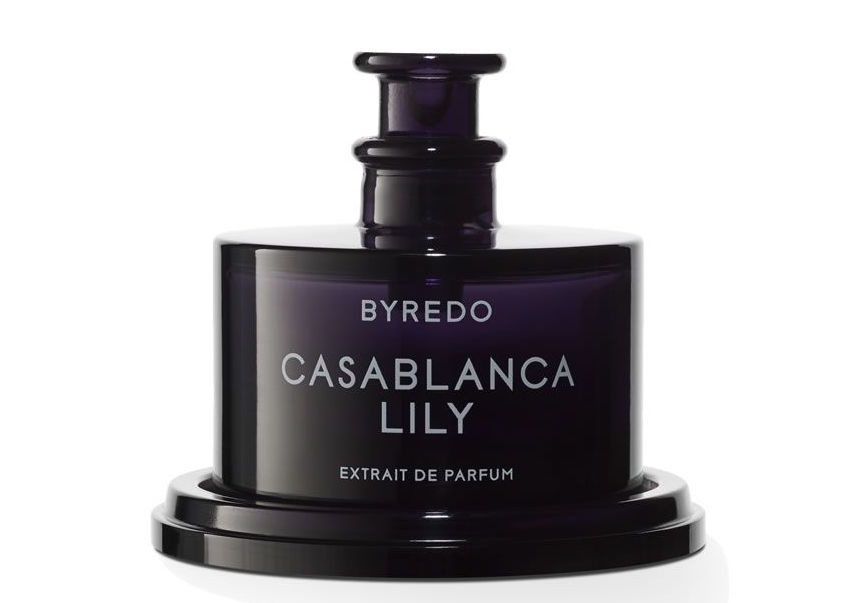 My jewels
"I love adornments. Real gold jewelry and, of course, very large vintage Navajo turquoise rings and squash blossom necklaces."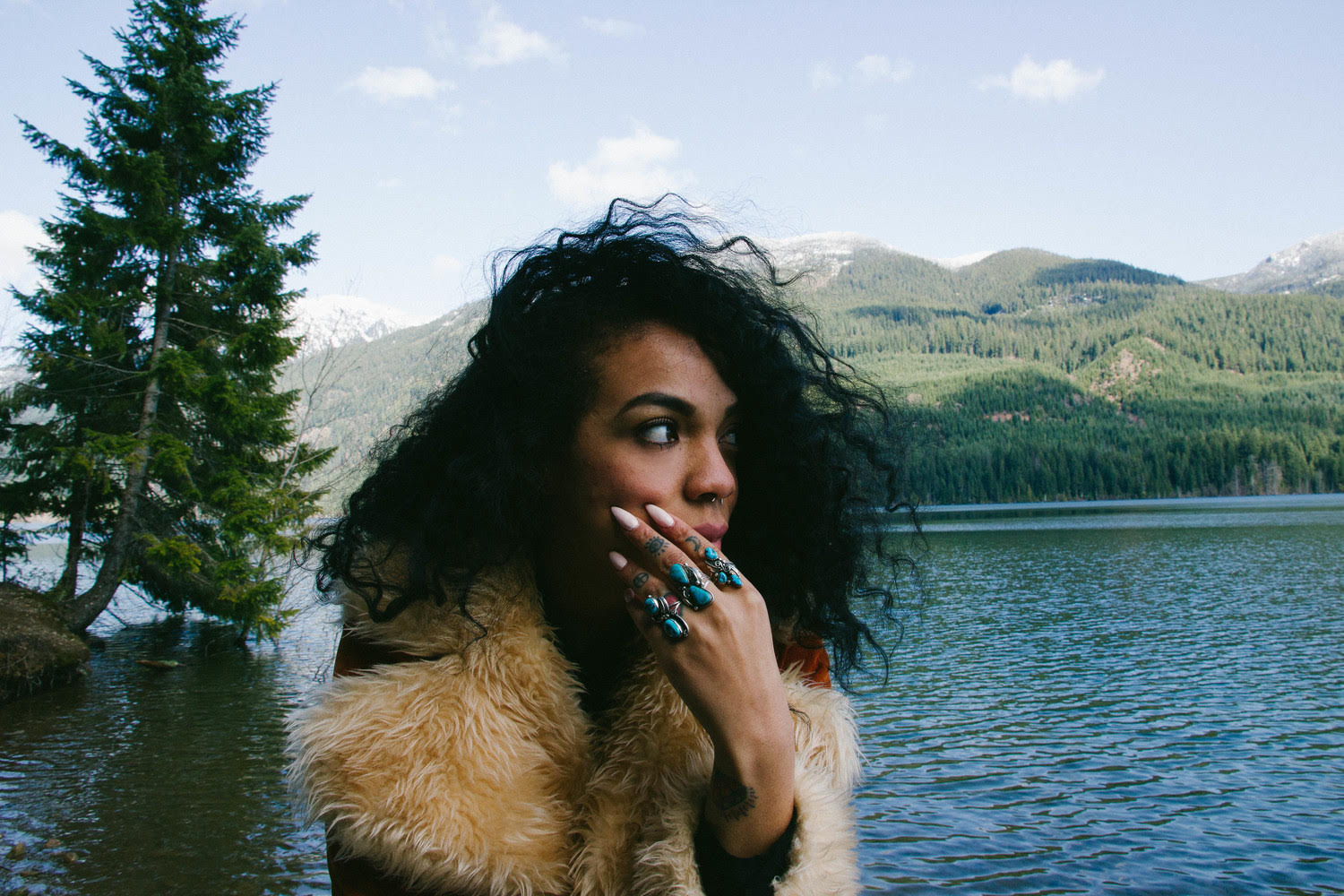 My pampering
"Every two weeks I receive manicures to sharpen my signature stiletto point nails. I also enjoy massages."
My home
"My apartment in Seattle overlooks the city and I enjoy opening all of the windows to allow plenty of fresh air. I enjoy adding many earth elements, such as plants, large crystal clusters and, of course, candles."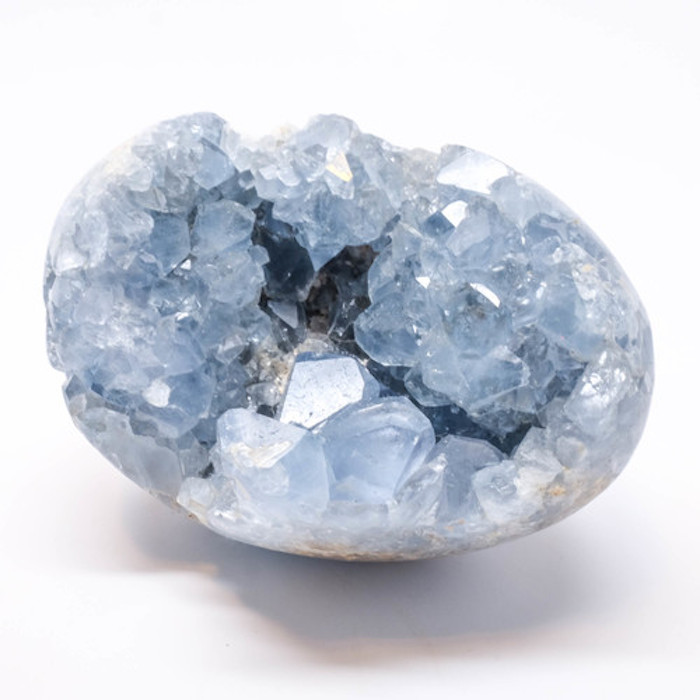 My food
"I live for authentic Italian food! I enjoy comforting meals. I'm a Taurus, so food is a very sensual experience. It's about indulging in all of the senses! Needless to say, I take my dining experiences very seriously. I also love fresh raw oysters!"
:: MYSTICAL WORLD ::
My awakening
"I light a candle and say a prayer or affirmation of gratitude, setting intentions for the day."
My sign
"Taurus sun and moon."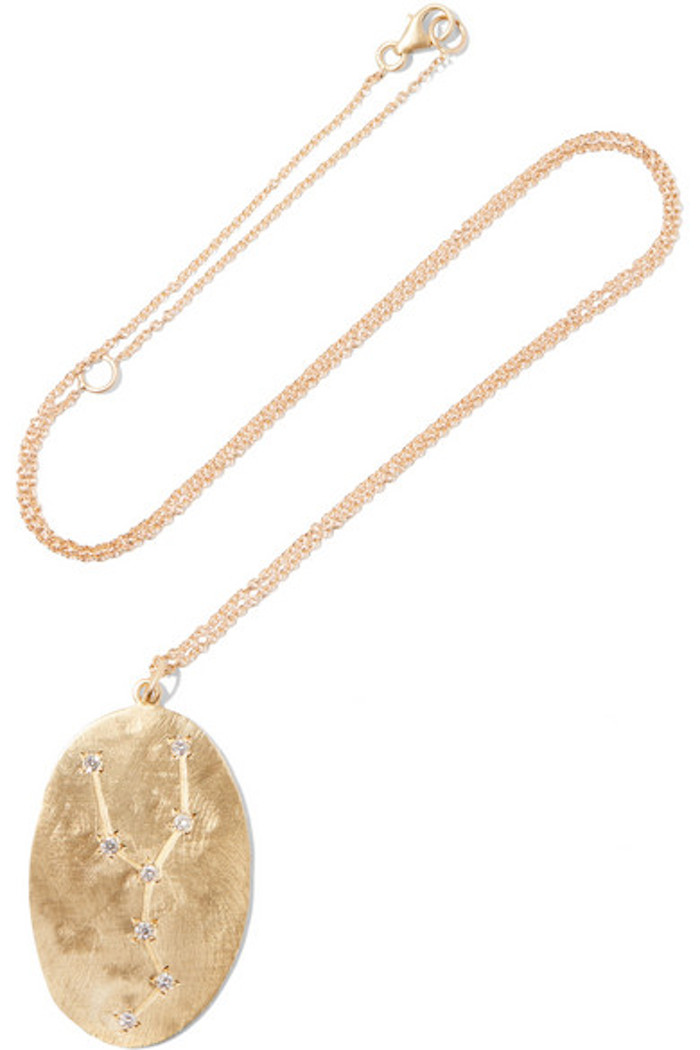 My mantra 
"I am grounded, content, and calm, in the arms of the Earth."
My healer
"Mother Earth. The ocean's waves are purifying and cleansing. I enjoy doing meditations in the desert sun with a large Quartz crystal and planting my feet firmly into the soil of a forest.  All of the Earth's elements are my healers."
My reading
"Well, I collect and sell rare/vintage occult, and metaphysical books. My favorite authors include Doreen Valiente
, Carl Sagan
, and C. W. Leadbeater
."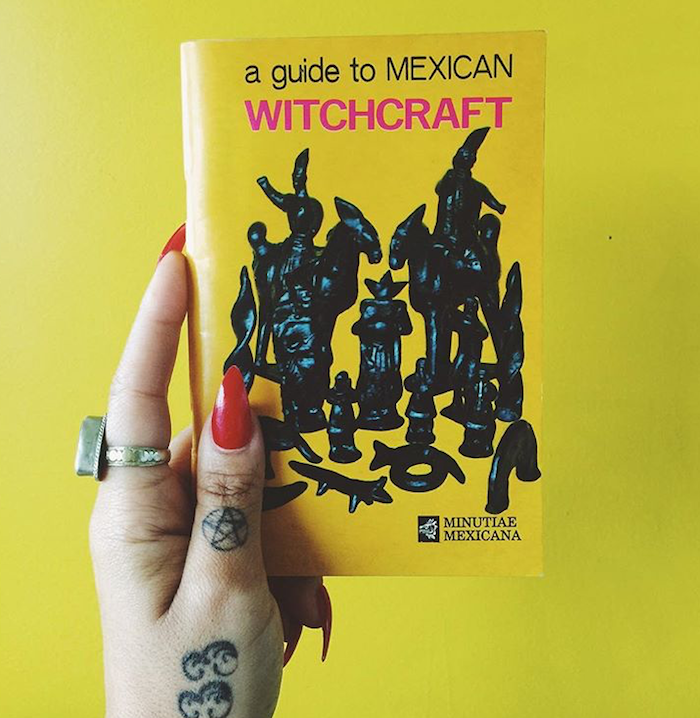 My transformation
"Honoring my intuition."
My mission
"To provide everyday magic for the modern mystics of the world!"