Channeling the fiercely feminine ancient goddess Freyja in her brand new collection, YCL Jewels founder Fabienne talks ritualistic adornment, powerful women as modern muses, and the non-negotiable practice of self-love …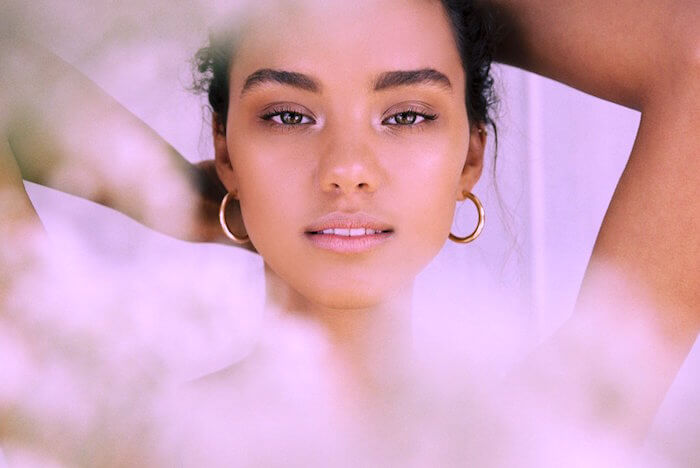 "Everything that we put into our body is literally the makeup of ourselves and our being. It's equally important to think about what we put on our physical body (clothing, jewels), and to choose these items with just as much intention as what we eat"—YCL Jewels Creative Director, Fabienne 
The Numinous: How did Freyja become the muse for the collection—who is this ancienct goddess and what initially attracted you to her? 
Fabienne: Each collection is inspired in such different ways. Sometimes it will be a place, a feeling, or a person. In this instance, it was the name itself—Freyja. The name reflects great strength in women who are also able to trust in and embrace the feminine essence. 
Freyja represents a woman who is passionate, beautiful, and enjoys the finer things in life. This applies to our YCL women—they're fierce, diverse, and passionate about life and the causes they support. They have an inner-strength, know who they are, what they stand for. This is real empowerment to me.
I feel like Freyja lives within all of us, just waiting to be activated. This collection caters to a woman whose days may be full and active, but who has a deep spiritual life that is meant to heard, trusted, and unleashed. 
>>>
TN: When did you first feel a personal connection to her?
F: While I was taking a holiday in Japan and able to step away from the daily running of the business, I started thinking about the powerful and passionate women in my own life, and in particular my mother and her influence on me. The "Mother hoops" in the collection are an ode to similar hoops my Mum always wore when I was growing up.
But I guess you could say the connection to Freyja in concept and name was an amalgamation of all the wonderful, wise, and powerful women I know in my life.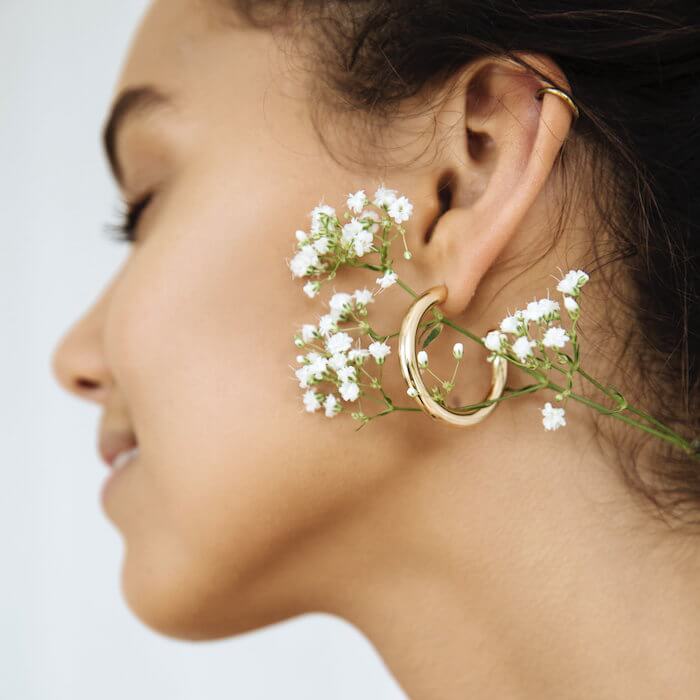 TN: So how do you think can women channel the Goddess Freyja in their day-to-day? 
F: Channeling the Goddess Freyja means prioritisizing time for ourselves, every single day. When we're able to cultivate a peaceful and loving relationship with ourselves, so much abundance flows from this space.
It doesn't matter what form this takes—it's about sitting in a space of awareness, so that all areas of our lives have the room to flourish and bloom. This allows us to adapt, and to pivot quickly and with ease through all of life's wonderful opportunities for transformation.
I practice this through non-negotiable morning meditation, and rituals that include drinking rose quartz-infused water for unconditional self love. I also spend time doing what the Japanese call "forest bathing"—which means taking long meditative walks that actively engage all five senses in the forest near where I live.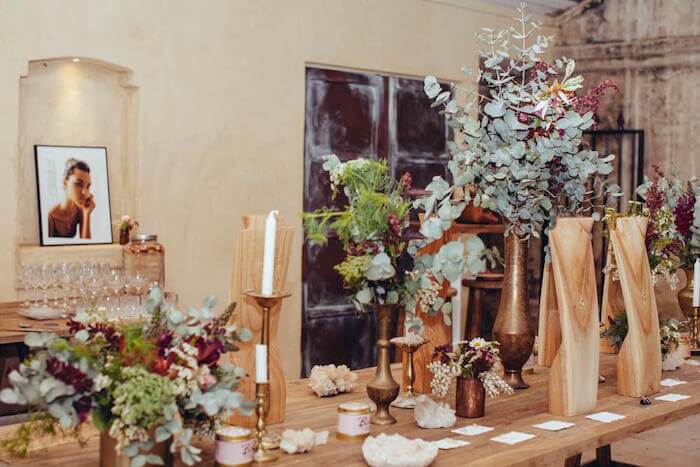 TN: What other powerful feminine idols are most inspiring to you?
F: Being a business woman is not something that comes naturally to me—I'm completely self-taught, and even four years in I'm learning to take charge in new ways and pushing the boundaries of my comfort zone.
In this effort, I'm inspired by all women who are following their vision with strength and conviction. Whodon't just follow what they may have been taught, or a path society has led them to follow.
This could be the women I spend my day with, who I get to work with, the woman who serves me coffee with a smile, or a local woman creating art that's completely unique to her own vision. I am also my own inspiration.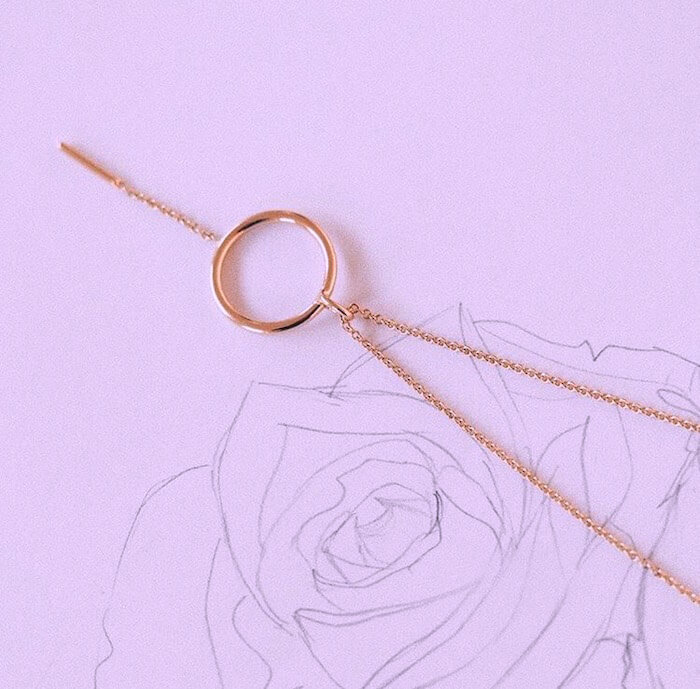 TN: Why is jewelry such an important conduit to the mystical realm? 
F: I've been making jewelry since I was 13 years old but it wasn't until I got older that I began to realise the jewelry I wore held a deeper meaning for me. At that time, however, I found it hard to find jewelry that was both intentional, but also modern in design. From this space of searching, YCL was born.
Everything we put into our body is literally the makeup of ourselves and our being. I believe it's equally important to think about what we put on our physical body (clothing, jewels), and to choose these items with just as much intention as the food we eat.
Is there anything more magical than choosing to wear an intentionally designed and crafted treasure that sits right over your heart?
The Numinous collaborated with YCL Jewels to create this post. Discover more about their pantheon of mystically modern pieces HERE.