High on Dopamine beans, reunited with a favorite healer, and lighting a candle for Supreme Abundance this Taurus New Moon…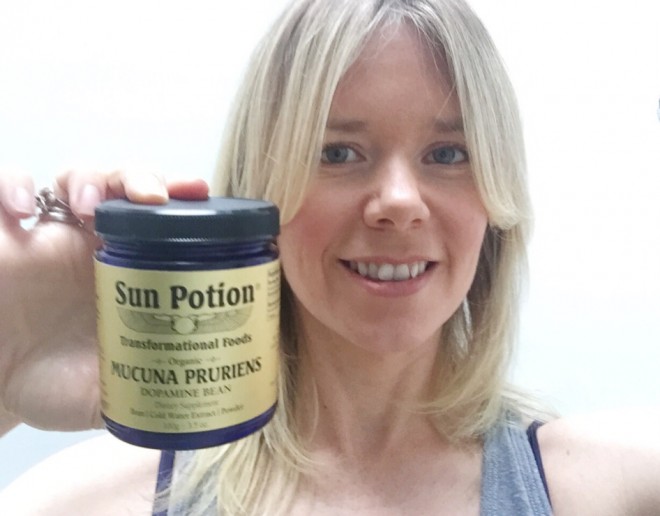 :: MONDAY ::
I'm all about my dopamine beans! Which sounds like a 1990s rave drug, but is actually a high-grade supplement from "transformational food" company Sun Potion. An extract of Mucuna Puriens (a.k.a. the Velvet Bean, how lush), it's said to improve brain function, elevate mood and sooth the nervous system (a.k.a. a Retrograde essential!). Containing a naturally occurring Amino acid, that transforms to Dopamine in the brains, Mucuna Puriens is also described in Chinese medicine as a "Jing tonic" – a tonic for the life force. And way more high vibe than a Gin Tonic, one of my old preferred mood enhancers, lol.
:: TUESDAY ::
The Retro also bought amazing Kerri Aab back into my life today, who I first met a few years ago and who creates the MOST potent and perfectly blended custom flower remedies. But I forgot how equally uplifting and supportive the Skype consult alone with Kerri is (which is when you determine the flowers going in your blend). To me, this woman is the definition of LIGHTWORKER—a gifted healer who makes the darkness so much easier to navigate. Book a session: Seedtoblossom.com
:: WEDNESDAY ::
Mercury Retro might have tried to keep it from me, but I finally tracked down my delivery from Mama Moon Candles—an amazing witchy apothecary based in the UK, which I discovered after I connected with founder (whose identity remains a mystery!) on Instagram. Hand poured, 100% vegan, and paraben free, I'll be lighting up some Supreme Abundance for my New Moon ritual Friday…www.mamamooncandles.com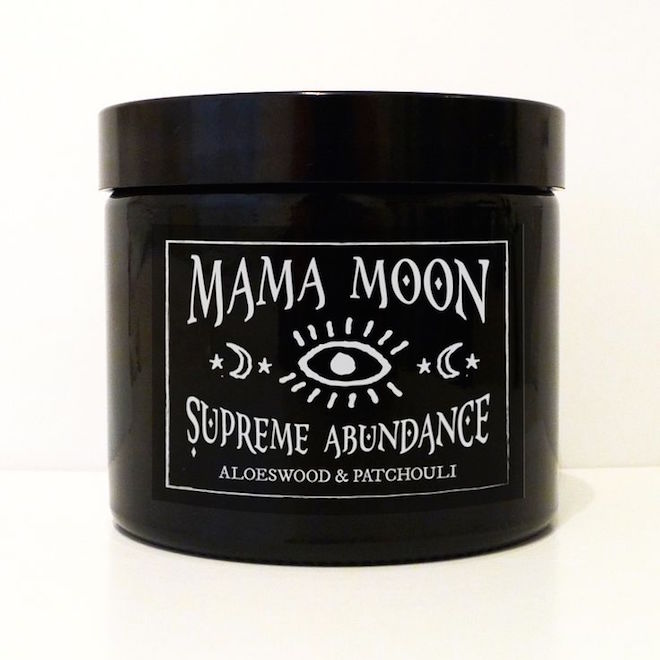 :: THURSDAY ::
Doing final preps for our Mercury Rising event at the Standard, High Line this Saturday—including a chat with Ophira from the Astro Twins about our F*ck You Mercury Retro salon (one of three workshops taking place throughout the day). My big realization? Exactly how much I NEED this. Life has been intense this past couple of months, and I can't wait to spend the day talking it out, soaking up some amazing cosmic wisdom, and doing some much needed emotional healing in the evening breathwork session. See you there!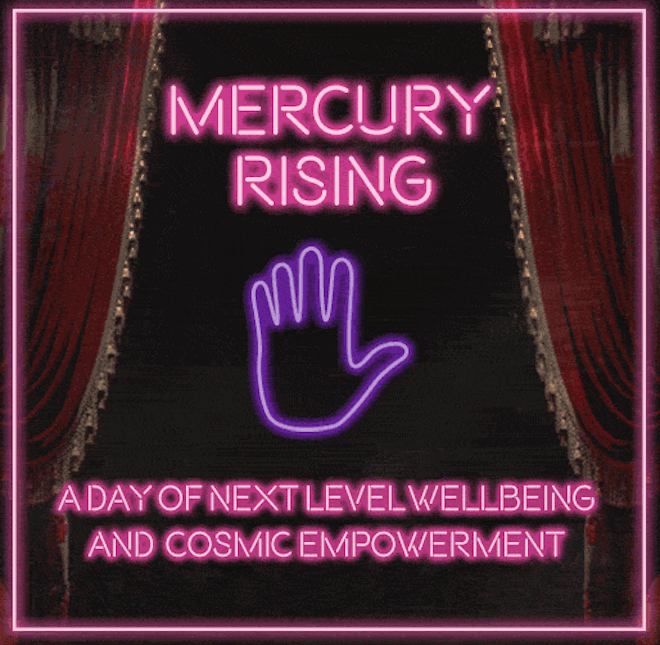 :: FRIDAY ::
Happy Re-birth Day Jackie O'Shea! One of our beautiful contributors shared with me this week how today's Taurus New Moon marks one year since she left her old job in banking to pursue her dharma working as a channel and healer (a nicely cosmically aligned move, I might add). Which got me thinking about the concept of a "re-birth day." Because just like we celebrate our solar return, and have anniversaries for our relationships, or began a new business for example, isn't there also a date in all our calendars that marks the day we too took that one giant leap? For me, I think it's February 18 2012 – the day I packed my bags and moved to New York City. Which makes this part of my journey Aquarius, with Gemini Rising and a Capricorn Moon – (OMG, favorite new game). What's yours?