We are all healers in the Now Age, says Nicole Adriana Casanova—and self-healing is the first step towards discovering your unique medicine for the world …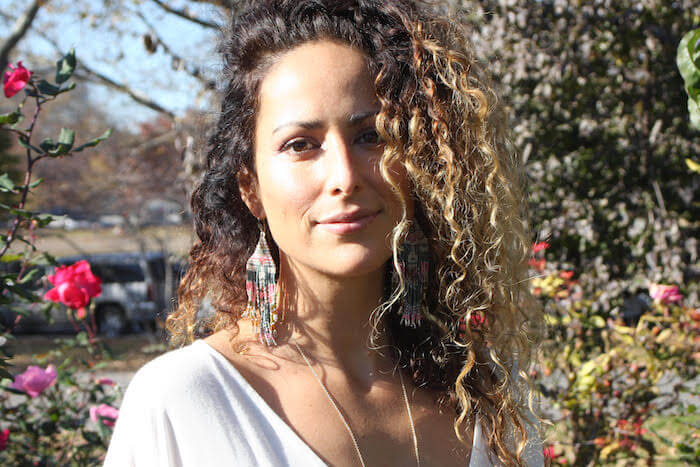 If you are being called to the healing path, recognize that this has come from deep within you. That you have stilled yourself enough to hear a voice that has always spoken. It's not that something within you is awakening, but that your awareness is awakening to a part of you that was never not there.
Every human being on this planet is a Healer. We are all Pacha: a word that speaks to the essence of being, that is the most pure and distilled part of ourselves and unique to only us. For some of us, Pacha may express through art, through writing, our ability to connect people to other people or opportunities that benefit them; for others, Pacha manifests through music, or the way we prepare food, our ability to hold space for others, maybe even the crafts: oils, jewelry, the way that we appoint our homes, the clothing that we make or wear…
One thing is certain, when we are working with our soul, our fundamental truth, with a desire to marry our will to the divine will, our Pacha radiates through everything we touch and brings great healing to the world. To our own lives, and the lives of those around us.
What this means is, we all carry medicine. We are all healers. Just think about it for a moment. Think about the last time you really connected to the creative spark and answered that unique calling in your soul, allowing it to ignite you from within and light up what you put out there. Feel it. Feel it deep in your bones. And remember the impact that it had on your community, your home, even your own consciousness.
Remember the permission that you created for yourself and others by actually allowing yourself to embody your Soul. This is a very potent medicine. A subtle silent medicine that influences everything around you and inspires it to open.
>>>
Expressing this is part of the grand design of our human race. We are not meant to be exactly like each other, which is why we exist as separate beings. But within this separation we are united. And if each of us were to consciously decide to live our Pacha, the world would transform. It would become much more interesting and rich. Rich with love, courage, and the fire of our innermost passion. Fire that brings transformation and clear vision, an ability to see how we are all unique and how that uniqueness is needed in order to illuminate the human experience here on Earth.
Pacha is not solely reserved for gurus or masters or teachers, it is within each and every one of us. And when we came to this life, the Earth provided everything we would need in order to thrive. All of the food, the shelter, the elements, the terrains, all of the teachings, the animals, the plants, the minerals, the vegetables, the family, the friends, the art, the songs, the medicines…
All of this is just a metaphor for how we truly need a diverse landscape in order to remember ourselves. Within the gift of this remembrance is the understanding of natural order, and how we must continue to carry our inborn essence and bring it outward to share, to provide for others, to honor the sacred traditions of the humanity, the Earth, and our Souls.
We close the circuit by being who we truly are, by accepting others as they are, and by understanding the divine order within this sublime diversity. It is an undoing of false identities that leads us to this truth.
Imagine the incredible healing that would take place on this planet if we integrated this ancient wisdom and let go of scarcity, competition, jealousy, fear, rage, comparison, separation. How would our entire experience level up if we were simply able to accept what is? Our selves, our Souls, each other.
>>>
So, are you committed to awakening the healer in you?
Before you embark on this path, self-healing is an extraordinary and necessary part of learning how to be of service to others. Self-healing helps us strip off all the false identities, the false masks, social constructs, familial inheritances, etc., that clog our minds, hearts, bodies, and spirits from being able to truly hold and express our Pacha. Because Pacha takes space and commands a level of integrity with ourselves in order to hold it. 
Eventually, the realization dawns that our own self-healing is actually the most beneficial offering we can give to the world.
Why?
Because we are all connected. By healing ourselves, by being in truth, we become as gardeners creating a beneficial environment for everyone in our lives to also embody themselves authentically. Like the metaphor of the Earth, we begin to thrive in our interrelation and interconnection.
The seeds we plant today become the food of future generations—the systems of this planet teach us through simply being how we can regenerate as humans, and how to live in harmony. So, begin by looking at what you are taking in. What do you feed yourself, literally and figuratively? And then look at what you provide for those you love? And then look at what you feed your garden. Is it struggling? Is it thriving?
This is your Pacha. Tend to every part of it with fierce compassion, the world awaits your medicine. 
>>>
Nicole Adriana Casanova is a student if Maestro Manuel Rufino, Taino elder and founder of Golden Drum cultural center in Brooklyn, New York. Nicole is a writer, poet, and storyteller, a 200 RYT Yoga Alliance certified, a certified Reiki Master in the Usui and Karuna Reiki Riojo, a Shamanic Practitioner, a Human Movement and Meditation teacher, and Magical Awakening Practitioner. Discover more about Nicole and her work HERE and follow her on Instagram.