Purveyor of talismans and mystical amulets for the Now Age, Laura Lee shares her story and the symbolism behind her work with long-time fan Ruby Warrington…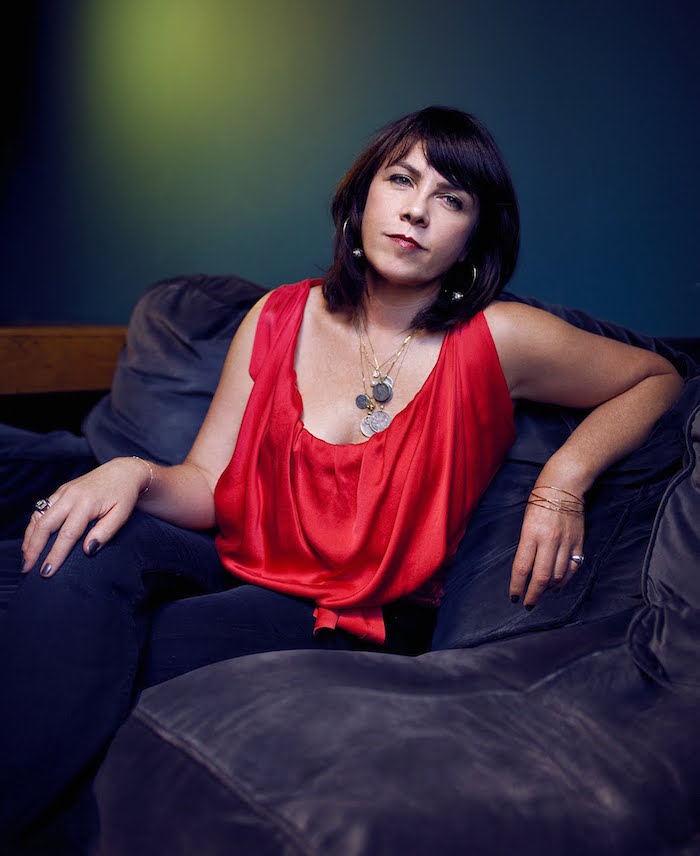 As a rookie journalist working in Central London over a decade ago, I would walk past a little store on my way to work each day. Time permitting (there was always time), I'd stop and drink in the delicate pieces of jewelry that seemed to me to be especially infused with meaning.
The maker's name was Laura Lee, and when my birthday rolled around that year there was only one thing on my wish list – a simple pearl pendant that was both as captivating and mysterious to me as the Moon. Generous lover that he is, my husband obliged.
This was long before I discovered my Moon was in Cancer, the astrological sign associated with the pearl – but I treasured my new amulet just the same, and it became the first of many talismans I have loved, and sadly lost, over time.
How thrilled was I then, to have the opportunity to collaborate with Laura on this post for The Numinous – in which she shares her journey with the stars and the personal talismans that are the touch points of her creative life.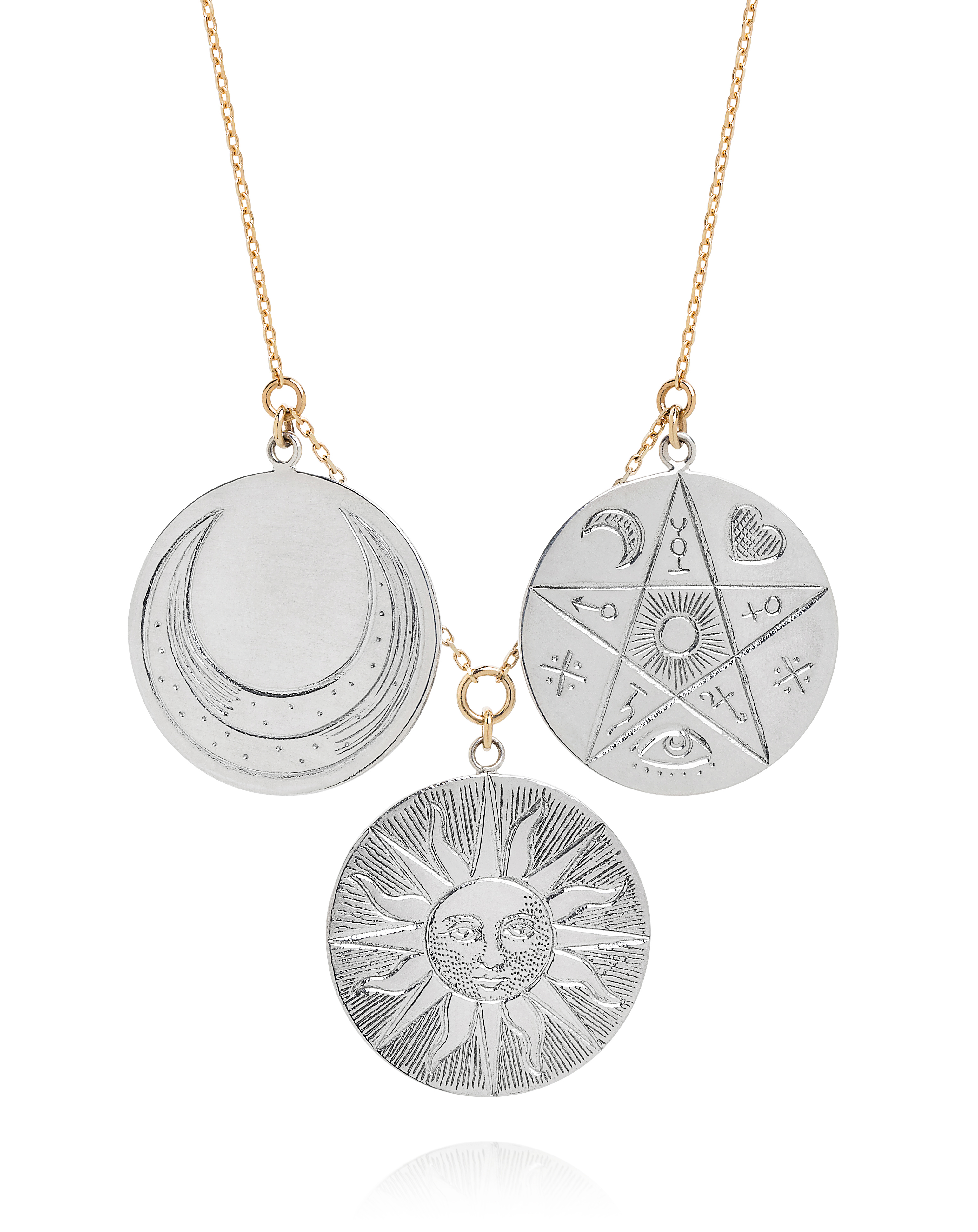 Ruby Warrington: Why do you feel like talismans have such an important role to play in modern women's wardrobes?
Laura Lee: I believe it's part of the human condition to question our existence on this incredible planet, the answers to which can be so mysterious and overwhelming we often feel the need of some support to make it through. Looking to the stars and other belief systems can help us in this pursuit, and since I reject the concept of most organised religions, astrology and the use of crystals and talismans is something I can relate to instead.
Beyond this, the need to protect ourselves and our loved ones is a primal and fundamental instinct and our "armor" can be worn in the form of amulets and talismans. I feel very exposed without my layers of necklaces, while I feel like I'm also sharing my story by showing them to the world.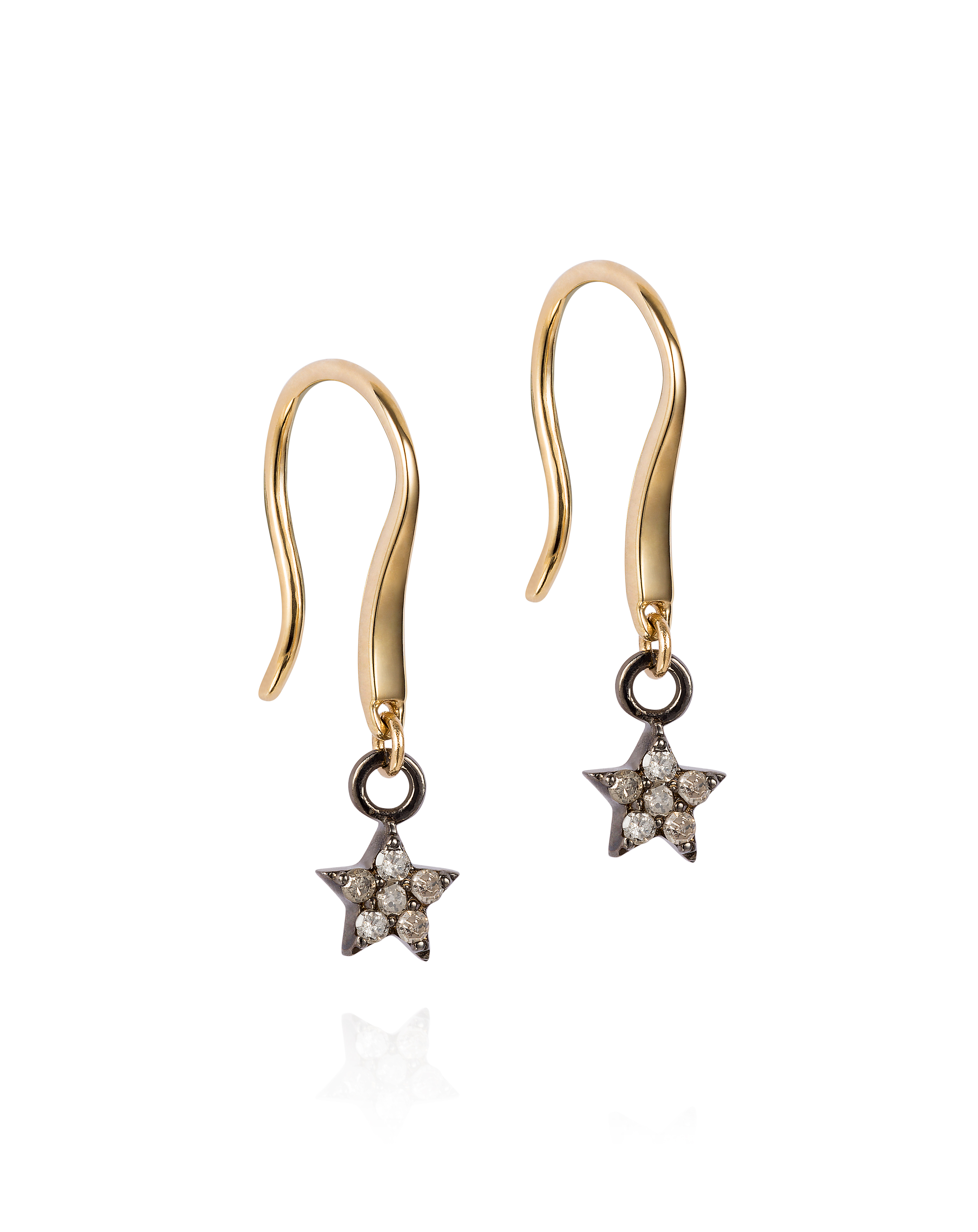 RW: What is your story? What makes you, you?
LL: Part of my story is my double Leo personality, but it's also in my mixed heritage and nomadic early life. My dad is a quarter Australian Aboriginal, quarter Chinese, quarter Japanese and quarter German, and my mum is English-Irish. I was born in London, have also lived in the States and Australia, and have travelled extensively – I am equally at home on many different continents.
RW: And what other personal pieces do you wear?
LL: My grandmother's emerald and diamond ring and my Aunty Stella's gold band (which was my other grandmothers wedding ring – my Dad and Stella's mixed-race aboriginal mother). These pieces bring them closer to me and remind me of their lives and loves and adventures. Another amulet that I don't wear but have near me always is my mother's charm-laden bracelet, the piece that was responsible for becoming a jeweler. The charms tell the story of my mother's journey – beginning in London, it was an adventure that finished up in Sydney, via America, Europe and Asia.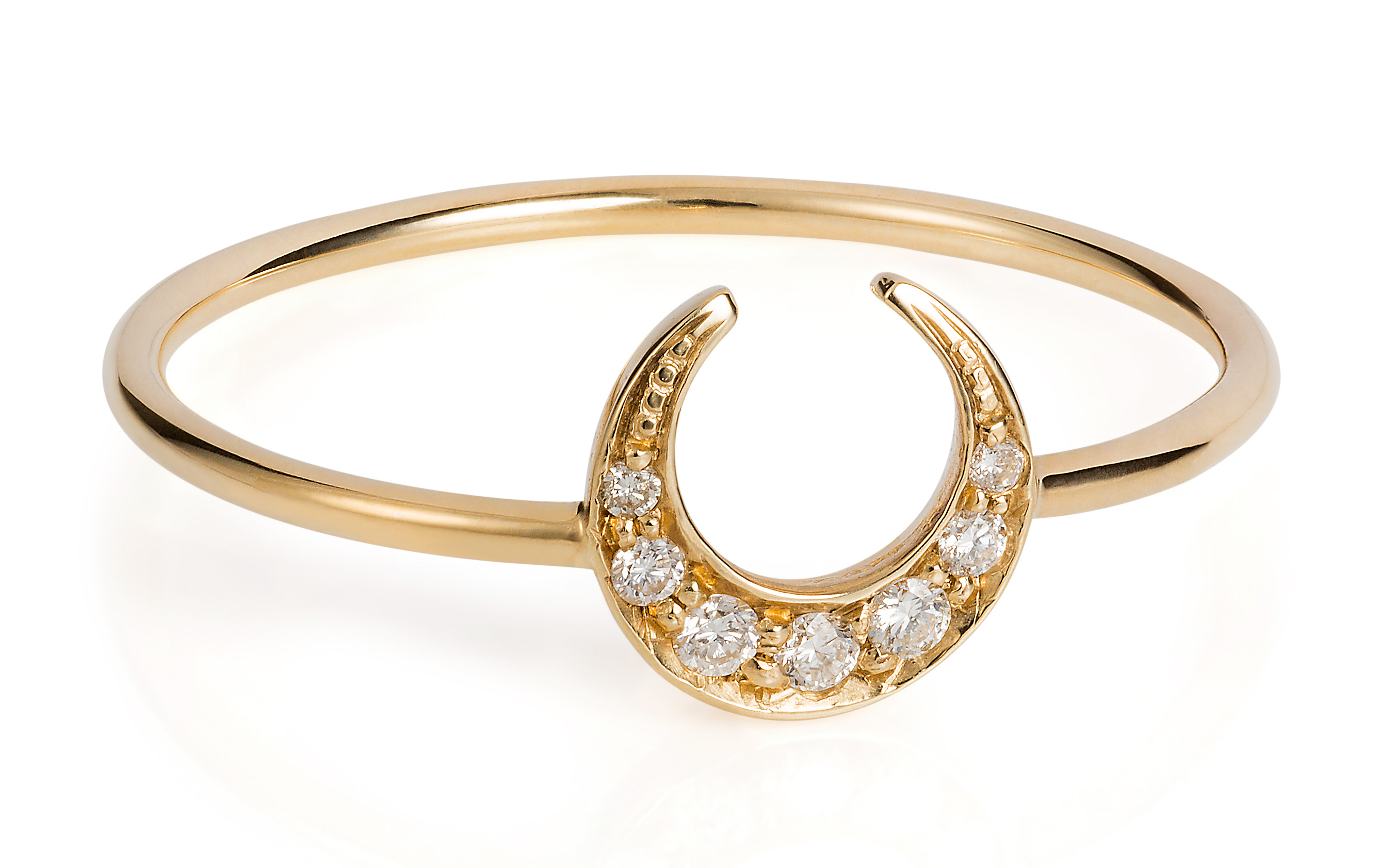 RW: What's been your personal journey with astrology? And what have been the biggest teachings of the practice for you?
LL: I was very interested in astrology, the I-Ching and all things mystical as a teenager, and I had my chart done when I was about 20 and trying to work out what to do with my life. The astrologer I saw told me I would have two boys, which came to pass, and then there was a mysterious Scottish man who I'm still waiting for… 🙂 But she also told me I would always be a maker and work using my hands, which has also been true.
RW: What aspects of your chart do you relate most strongly to?
LL: I'm a double Leo which makes me pretty determined and stubborn – good qualities if you want to stick to something as long as I have with my business. I'm passionate too, which keeps me driven to create.
RW: Do you wear the symbol of your sun, moon, or rising sign? Why?
LL: Leo is ruled by the Sun, and I am very partial to the Egyptian and Mexican tradition of worshipping the sun gods. Visiting ancient Mayan and Egyptian sites made a very deep impression on me creatively.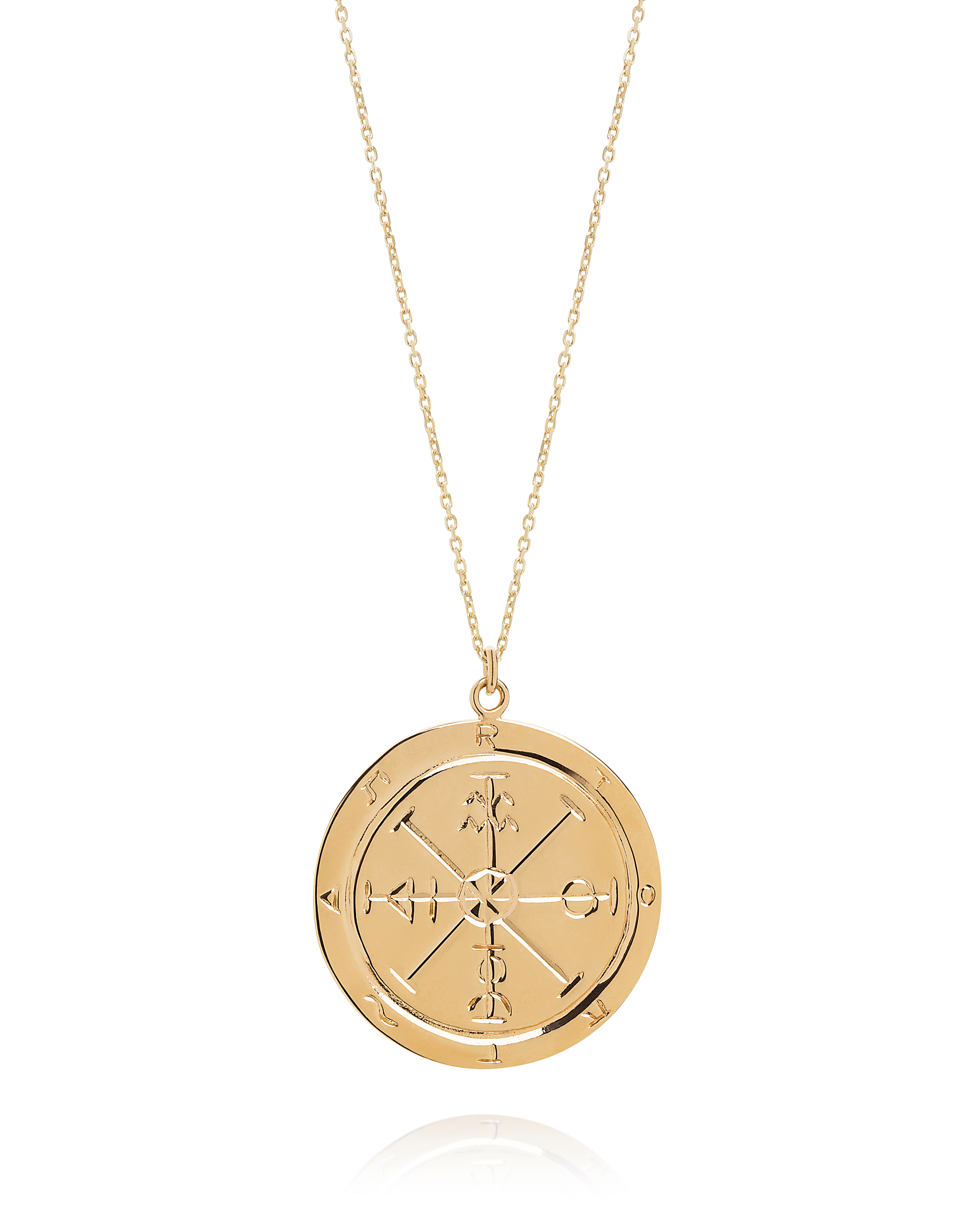 RW: And what's your relationship to the symbolism of the moon?
LL: I was born in the 1960s and so the quest to put a man on the Moon, and to then actually see men walking on its surface was pretty mind blowing. It's stuck with me throughout my life – although it was actually the view of Earth from the Moon that probably remains the most wondrous image of my lifetime. So to me, the moon symbolizes adventure, the vastness of our galaxy, and the incredible inspiration of human endeavour.
RW: What does the wheel of fortune symbolize for you? How can we all work with this talisman?
LL: I've always been intrigued by the concept of luck, and how whole lives can be determined by the seemingly random nature of when and where you are born, and to whom. And so in my collections, the Wheel of Fortune reflects the capricious nature of fate. Worn as a talisman, it's a reminder to take advantage of the opportunities we have born into a certain culture, place and time. My mantra is always not to waste time – carpe diem and make the most of your days, because life seems to go so quickly. I always feel blessed that I was born in London and in a time of (relative) safety.
To find out more about Laura's current collection visit Lauraleejewellery.com