Laying out your crystals and setting intentions for the emo Pisces Full Moon? Supercharge your ceremonies and activate the magic of nature by adding essential oils for every Moon phase, says Amanda Maybroda.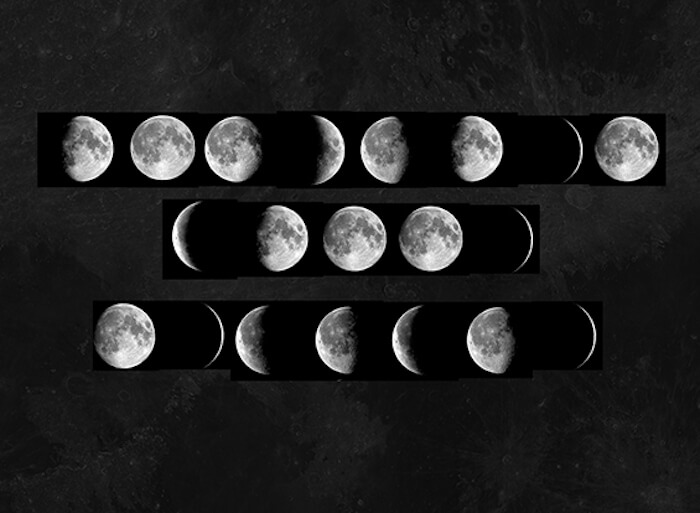 Using Essential Oils during the Moon cycle is like a triple shot of espresso (wake up call!!) to all your healthy cells. All without the jitters or any negative side effects …
Just like we place some of our crystals under the moonlight to clean and re-charge, the Moon's energy gives oils a little extra mojo.
If we sync our oils with the cycle, we can use them to amplify and open our receptors to all the good ju ju that's available to download and receive.  Combine the oils below or use alone … have fun with it!
**Note: Only ingest oils that are therapeutic grade and cleared for internal use. I recommend doTERRA.
>>>
:: NEW MOON ::
The New Moon is a Re-birth, new beginning, fresh start. It's a great opportunity to manifest what we desire and allows us to cut the cords that no longer serve us. These oils help plant new seeds, literally and figuratively …
Hawaiian Sandalwood supports your sexual energy and, in turn, your creativity. As the Moon moves towards waxing, it's time to get those juices flowing and open your mind to new opportunities and resources.
Activate It: To help increase creative and sexual flow, apply to all lower chakras. You can also apply it to wrists, back of knees, cervical spine, feet, ankles and third eye- its grounding and manifesting ability may surprise you.
Patchouli is both an aphrodisiac, and a digester of toxic materials. Perfect for officially cutting the cord to any blocks or stagnation as you start fresh for the New Moon!
Activate It: Take a drop in a veggie cap to release what no longer serves you. Or mix a drop of this oil into your Sandalwood as you apply to your lower chakras.
Holy Grail is a signature blend of mine that allows your soul to travel the cosmos and gather information and resources, and allows your body to create the grids needed to anchor into this dimension. Perfect for receiving all the new info available for download during the New Moon.
Activate It: Try hand diffusing and then cupping your closed eyes for a few breaths. And make sure to have your journal handy for all the new ideas you'll be receiving!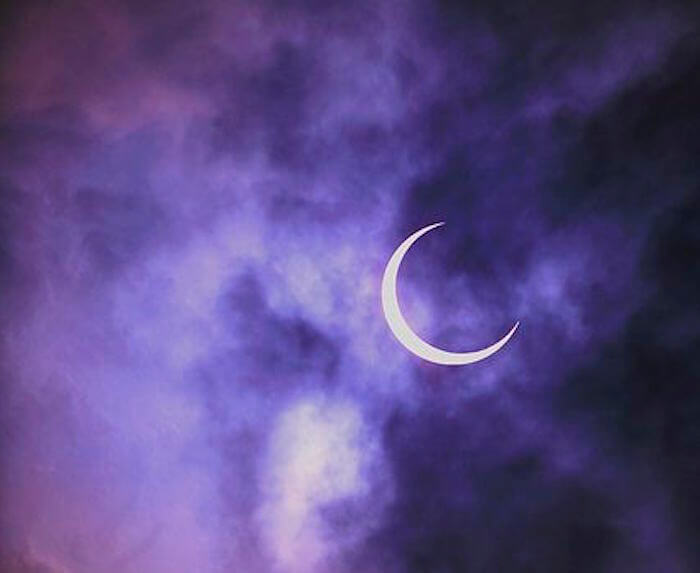 >>>
:: WAXING MOON ::
This is a phase of regeneration when our bodies are able to absorb most efficiently and easefully. It's a time to fortify, strengthen, and replenish our bodies, souls, energetic fields, and resources.
Juniper Berry supports the nervous system, regeneration, and replenishment by bolstering feelings of love, peace, and wellbeing. As your body transforms into a balanced and harmonious vessel, your energy field literally begins to strengthen.
Activate It: Do hand diffusions throughout the day, taking 6 good deep breaths. And throw this baby in the diffuser at night (that's when we repair ourselves the most). Juniper Berry can also be applied to the front and back of the heart to help activate its replenishing properties.
Rosemary helps memory and our ability to trust the process. The Waxing Moon is a gestation period, during which we can't always see the trajectory of our movement or the end result of our intentions. Rosemary supports the motivation and courage we need during this phase by boosting clarity, endorphins, and brain functioning. It's an oil for breakthroughs!
Activate It: Apply Rosemary to the base of neck, occipitals, and top of head to bring clarity. Apply it to the bottom of your feet to give the seeds you planted some extra love. And put some in your salad dressing or sprinkle on some red roasted potatoes- ingesting neutralizes stress and helps move stagnant energy.
Lavender supplies patience as we fortify during the Waxing Moon phase. Sometimes our outer worlds don't catch up as quickly as we want, and this oil helps infuse the trust of Divine Timing into any type of preparation work.
Activate It: Combine in with your favorite carrier oil (i.e. coconut or olive oil) and lather yourself generously, paying special attention to your ankles and hips. Diffuse Lavender by itself, or with Juniper Berry and Rosemary, to bring you into the present moment and back to the patience that is needed during this phase.
>>>
:: FULL MOON ::
This part of the cycle is a yummy energetic time for experiencing amplified feelings and experiences. Our bodies go through a lot on this planet, and this phase asks us to open the heart chakras, get grounded, listen to our bodies, and amp up the self-love!
*Create a sacred space with these oils and have a release. Cry, kick, scream if you need too … and trust that they will literally help you transform it all.
Cedarwood's luscious grounding and sedatitive abilities help us root deeper and feel beautiful. It's also very cleansing and has a diuretic effect that helps with body release during the Full Moon.
Activate It: Apply the Cedarwood to your feet, ankles, tailbone, and sternum. Step outside if you can and walk barefoot on our beautiful earth mama!
Yang Ylang softens that heart chakra, amplifies your sensuality, and deepens your connection to self.
Activate It: Put a few drops in a salt bath and tell your body all the reasons you're grateful for it and why you love it SO much!
Peppermint's antiseptic and uplifting properties facilitate any physical or energetic cleaning out to create an environment for emotional and spiritual growth.
Activate It: Try hand diffusing peppermint- inhale and apply to your energetic field. This is done by rubbing oils between palms and then dancing around and painting your field with it. (The dancing part isn't mandatory but highly suggested for Full Moon party vibes!)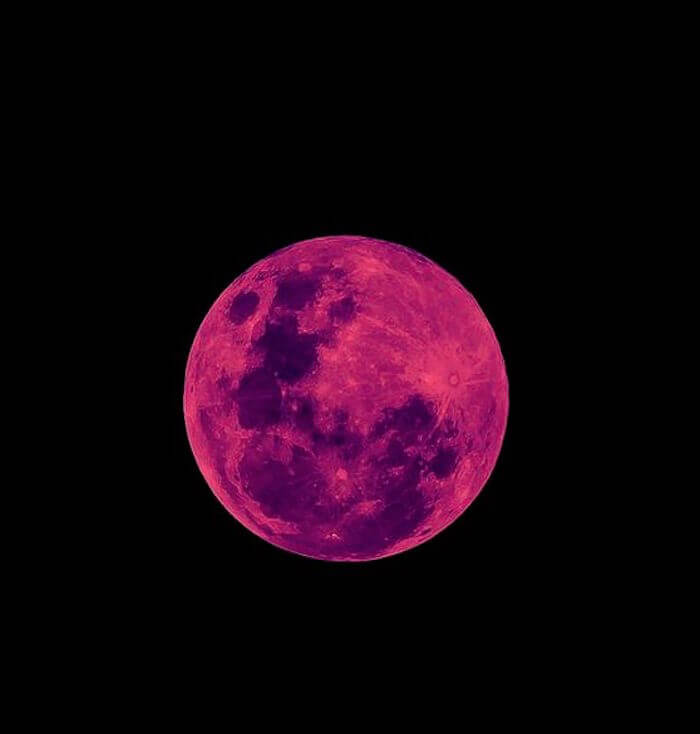 >>>
:: WANING MOON ::
The waning gibbous moon brings about instinctual growth, subconscious enlightenment and an opportunity to clarify our values. This is a time of deep internal rest, meditation, self analysis, and reconnection to our cozy internal home as we prepare for the New Moon. This final stage of the process allows us to release, pivot, banish, and break unhealthy habits, relationships, behaviors, patterns, and thought forms as we prepare for rebirth.
Frankincense helps to re-pattern, re-generate and re-parent ourselves. I can confidently say this was one of the main oils I used in healing my own PTSD. Working intentionally with this oil can truly heal and release those negative habits, patterns, and thought forms.
Activate It: To allow for your values to clearly present themselves, mix with a carrier oil of your choice and give your scalp some extra TLC with a massage. For instinctual growth and immunity stimulation, place a drop under your tongue.
Geranium allows the body to recuperate from all that deep work that has been done releasing and re-patterning during the entire Moon cycle. This oil is also an antidepressant and can help any heavy feelings associated with this deep phase of the Moon. Give yourself permission to really take some time to rest.
Activate It: Take a salt bath with some Geranium and any flower petals you may have. Bathing is a perfect New Moon prep activity during the Waning Moon cycle because it allows every cell and system to relax so that we will be able to launch forward to receive during the next phase.
Holy Ghost (another of my signature blends) has the mother, father, purifier, and exciter of oils all in one, and balances your Divine Masculine and Feminine energies. As we prepare for the New Moon, this oil helps release any stress, worry, doubt or fear that may be associated with transition or rebirth.
Activate It: Take a few drops under your tongue before meditation. Or use as a spray or through a diffusor to cleanse and shift the environmental energy towards openness, balance, and support.
>>>
Amanda Maybroda is an LA-based Intuitive Alchemist, Spiritual Wellness Coach, speaker, author, and founder of I AM Elementals. Known as the "go-to witch doctor" in her community, she uses high-vibe nature energies and elements to create custom blends, mantras, yoga practices, and meditations that support each client's health, desired intentions, and frequencies.
**I AM Elementals is brand new to the IG game! Follow her HERE, and make sure to snag one of the final spots for her next private coaching sessions (starting October 1, 2017, and January 1, 2018) by emailing [email protected]