Crystal lipgloss is a thing. Plus a link to our virtual Full Moon ritual, a facial for the soul, and a shout out to Shaktibarre…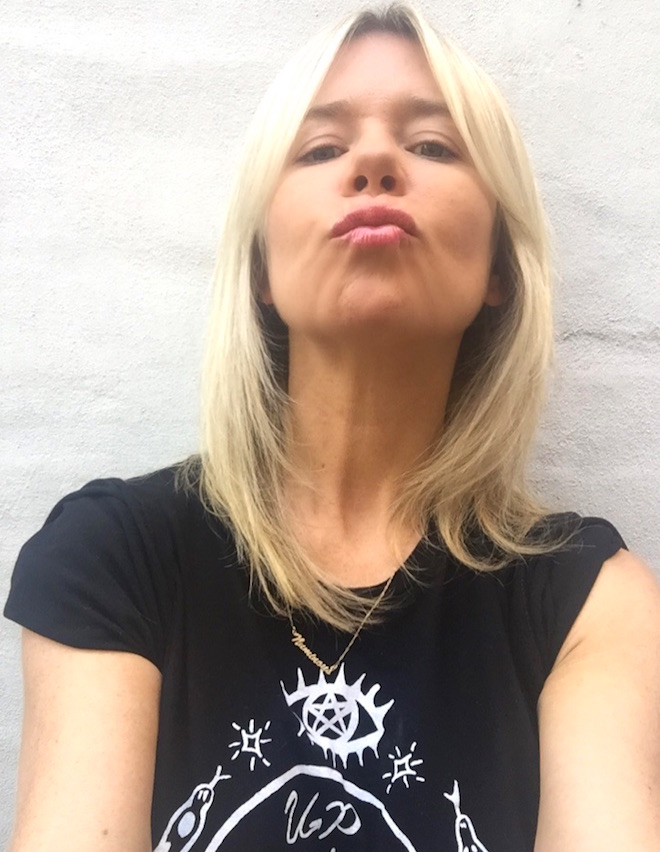 :: MONDAY ::
A box of goodies from Goddess Provisions, INCLUDING a lipgloss by Gemmed named "Ruby" containing actual crystal dust (Labradorite, Moonstone, Opal, Pyrite and Sunstone). I mean. Goddess Provisions is a subscription service where you receive a box of 4-6 high vibe items—snacks, tinctures, crystals etc—by mail each month, all 100% vegan and cruelty free, and all in aid of inspiring your spiritual practice. And there's lipgloss. #magicmonday. Find out more at Goddessprovisions.com
:: TUESDAY ::
Not really a lot going on in the Mystical stakes. Except for quite a few phone calls and emails back-to-back about moving stuff forward that's felt stalled for MONTHS. Thank you, Saturn direct.
:: WEDNESDAY ::
Hosted my virtual Full Moon ritual with Alexandra Roxo! For starters we had almost 300 people sign up, which blew us both away and was a reminder of how excited people are to come together to share their Moon manifestations. FULL Moons are a time to celebrate what's coming to fruition in our lives, and for me, the Aquarian vibes of this Moon have been very much reflected in all kinds of collaborative efforts beginning to take shape. So y'know, watch this space!
Another fave take-away from our ritual? A new daily practice of smudging down my technology. For real. If you think about it, our computers and phones are interacting with energy from hundreds, if not thousands of people every day. I first tried it out when I found myself going down a really low-vibe comparison hole on Instagram. Giving my iPhone a quick sage wash spiraled me right back UP the Unicorn horn—you might wanna give it a try! You can listen to the recording here.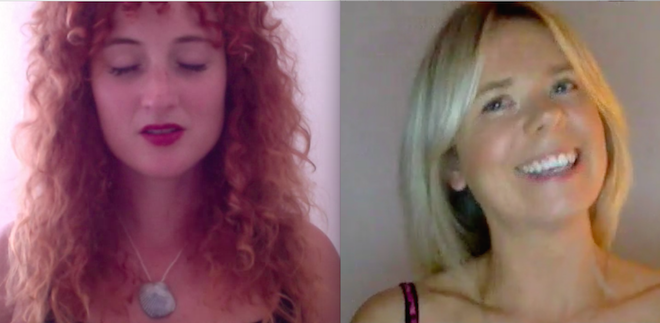 :: THURSDAY ::
A beautiful, nurturing facial with Melanie Herring. Describing her practice as "skin therapy, soul deep," Melanie sees the skin as a doorway to the inner realms of healing, and incorporates intuitive energetic work while simultaneously nourishing the body's largest organ of detoxification…the skin. "It's sacred work that honors the vulnerable nature of being seen," she told me.
Facials are not something I regularly indulge in (see my use of the word "indulge"!), but as I relaxed into a semi trance state on Melanie's table I was reminded—yet again—that regular self-care is actually one of the cornerstones of a truly balanced life. Also, how did the simple act of being held and cared for by another human being become a "luxury"? Today reminded me it's a necessity. Discover more about Melanie and her work at Melanieherring.com
:: FRIDAY ::
Excited for the opening of Shaktibarre tonight, a new yoga+barre+activism+sustainable wellness space in Williamsburg. I met founder Corinne Wainer at a Lululemon event back in May, and was blown away by her vision and her sheer balls! The woman is committed to finding ways to make yoga and other wellness practices available to all, and so the studio will offer sliding scale pricing as well as host regular free community events. Hell to the yes. (And future Shakti-Numi collaborations to follow, no doubt!) Find out more and book a class at Shaktibarre.com