Bring forth the most authentic you and basically BE a Unicorn, says George Lizos…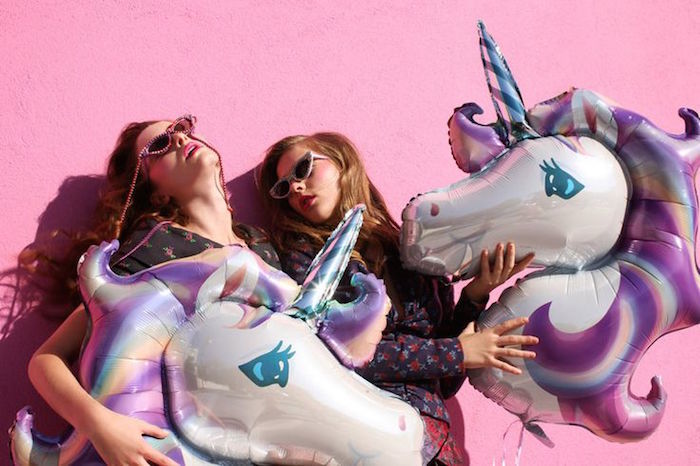 "They said I could be anything, so I became a unicorn!"
What if I told you this popular Unicorn quote actually has a literal meaning, and your fascination with Unicorns is your subconscious way of expressing that?
The Unicorn represents happiness, fulfillment, and abundance—and paradoxically, the Unicorn's strength, purity, and poise are also qualities we possess already, and through which our talents, abilities, and personality are expressed.
Elsewhere in our world, the Unicorn is said to refer to something that's different and unique. Yet, different and unique are not the same as authentic. And it is authenticity that leads to happiness, abundance and fulfillment, not uniqueness. Uniqueness needs to be manufactured. Authenticity comes naturally.
Lightworkers' fascination with Unicorns shows that we're finally in the process of getting this! We're in the process of reclaiming our Unicorn souls. To complete this, we need to replace our desire to be unique, with a desire to be authentically US. Which in turn holds the key to following and fulfilling our life purpose.
Here are 10 simple ways to reclaim the authentic, awakened, balanced unicorn you really are:
Wear your imaginary alicorn: The alicorn, or Unicorn's horn, symbolizes awakened intuition. By visualizing yourself wearing an imaginary alicorn, you work with the Unicorn energy to clear and empower your third-eye chakra. This is the portal through which spirit flows, to guide you in taking a balanced approach.
Breathe into your heart: Your heart is where your Unicorn soul resides. Found between your masculine lower-body and feminine upper-body chakras, your heart chakra acts like a control centre, monitoring the information emitted by your other chakras and feeding it to your Unicorn soul, to help it provide accurate guidance. Consciously breathing into your heart clears blockages here, and helps facilitate this process.
Allow yourself to be vulnerable: Vulnerability breaks down walls of pretense, and allows your authentic self to surface. Have weekly vulnerability dates where you consciously encourage yourself to get real with what's going on in your life, express suppressed emotions, and allow yourself to feel them fully.
Shower yourself in rainbow light: Rainbow light contains all the colors of your seven chakras, thus showering yourself in rainbow light is a quick and easy way to clear both your masculine and feminine chakras, to find balance. Do this while literally in the shower, and use the flow of water symbolically to empower your visualization.
Schedule blank space: Most people are imbalanced towards their masculine side. We're all about going for it, working it, making it happen, and have forgotten how to chill out, take it easy, and trust the Universe to take care of things. To rebuild your feminine energies, consciously schedule time in your day, week, month, and year, to mindfully plan yin activities (i.e. "do" less and "be" more) to cultivate more balance.
Take uneasy action: If you're imbalanced towards your feminine side and tend to procrastinate a lot, schedule time to take uneasy action towards your life purpose. This is action that is attainable but feels uncomfortable, meaning you must push yourself to grow.
Dance: Don't let the simplicity of this one mask its effectiveness in reclaiming your Unicorn soul! Your body is a physical extension of your Unicorn soul, and by shifting your attention out of your mind and into your body through dance, you encourage the flow of your soul's energy, letting it move you into a balanced state.
Drink alicorn water: In the Middle Ages, the Unicorn's horn was believed to help neutralize poisons and purify water to create antidotes to most ailments. While wearing your imaginary alicorn, use it to channel sparkling white light into a glass of natural mineral water. Drinking this alicorn-infused water will infuse your body with Unicorn energy, allowing your balanced Unicorn soul to rise naturally.
Do authenticity checks: To check if you're faking uniqueness or being authentic on a particular decision, check in with your heart. Visualize yourself following through with a decision while having your hand on your heart. If your heart expands in agreement, you're being authentic. If it contracts in disapproval, you're faking uniqueness and need to take a more authentic approach.
Create a unicorn altar: Honour your newfound perspective of Unicorns by instilling it in your everyday space. Having a physical reminder of your Unicorn soul in your house is a powerful way to train your subconscious to living the Unicorn way. Use Unicorn statues, flower essences, and candles to add texture in your altar, and celebrate finally capturing your Unicorn self!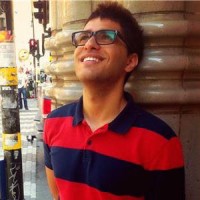 George Lizos is a Spiritual Life Coach, the author of Be The Guru and the creator of Unicorn Bootcamp: Find Balance, Discover Your Gifts, and Fulfil Your Life Purpose. George empowers people to stop idolising spiritual teachers and become their own gurus. To learn more visit www.georgelizos.com