In the aftermath of mega-transformative Eclipse Season, the Sagittarius Waxing Quarter Moon wants you to face the challenge, adapt to change, and persevere courageously, says Jennifer Racioppi.  Artwork: Seana Gavin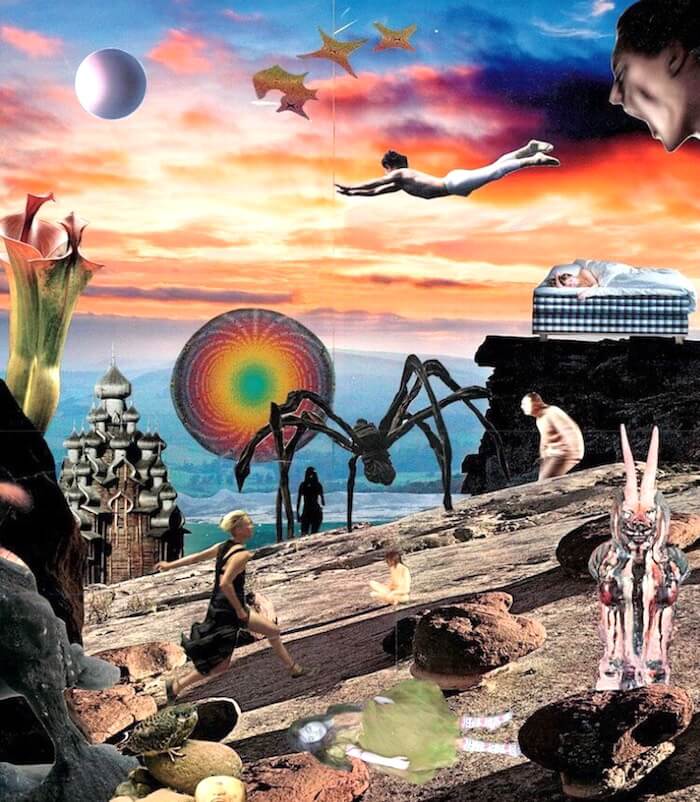 :: Waxing Quarter Moon :: August 29 2017 :: 4:19am EST :: 6 degrees Sagittarius
The Great American Eclipse initiated one of the most powerful lunations of the year, and this week's opening square wants you to evaluate your progress, reconcile any discomfort, and anchor into your most refreshed life vision …
Opening squares (aka Waxing Quarter Moons) happen at the halfway point between new and full moons and help you integrate (and deepen) intentions set at the time of the new moon.
This isn't always easy, of course. Ideas and plans often don't magically manifest without some massaging in between (especially when eclipses bring things up from the depths of the shadows, unleashing emotions and life scenarios that feel destabilizing).
This particular Waxing Quarter Moon presents an exceptional opportunity to courageously overcome challenges. Assess your conviction. Then, get grounded and brave so you can persevere and manifest. 
>>>
:: The Sun ::
With the Sun in the organized and disciplined sign of Virgo, its root word stemming from Virgin, you're asked to return to yourself, and find your way back to humble service, clean eating, and robust self-care.
Over the next few days, the Sun in Virgo will oppose Neptune in Pisces, asking you to unleash your spiritual super powers and use them on behalf of your healing. Get organized and rooted because with even more change coming, you want to feel grounded and stable.
But most importantly, it's a powerful time to heal … 
:: The Moon ::
The Moon in freedom loving Sagittarius trines Venus in Leo, activating fire's courage, devotion to the truth, and ability to communicate bluntly and rawly.
Now is the time to ask yourself: if I were 5% braver, what would I do? What would I say? How would I approach my life? 
While Mercury continues to travel retrograde, consider the difficult questions and begin to understand where you hold yourself back. Start to connect the dots so when Mercury stations retrograde on September 5th, you are ready to move forward with a well-strategized plan of attack.
:: The Square ::
With the Sun in fastidious Virgo squaring the Moon in boisterous Sagittarius just one week after the most recent solar eclipse, all while Mercury continues to travel retrograde, it's time for reconciliation and evaluation.
Both Sagittarius and Virgo are mutable signs that prepare you for change. In the midst of upheaval, use this conflict and halfway mark as a time to check in with how far you've come and recommit to your cause.
:: The Message ::
Put your feet on the ground. Breathe deep into your core. Release the fear, the anxiety, the not knowing. Feel your heartbeat, the rhythm within.
Let the Sun in earth sign Virgo help you to root. Let the Moon in fire sign Sag assist you to find your courage. And then prepare. Come the Full Moon in Pisces (next week!) you'll understand with so much more clarity where you want to head from here.
Trust that as the galaxies work through their cycles, you move through yours. As above so below. In this time of cosmic upheaval, trust that you are being guided towards a conscious decision that will indeed take you precisely where you are meant to go.
For more Moon wisdom or to book a coaching session with Jennifer visit Jenniferracioppi.com. And to learn more about how to work with each Moon phase, check out Moon Club, our community of lunar loving cosmic change makers!