Sagittarius Season 2018 is awash with direct motion, urging us to burst forth into new ways of being in the world. Bring your freshest feelings along for the ride and keep your eyes and your mind wide open, says Bess Matassa …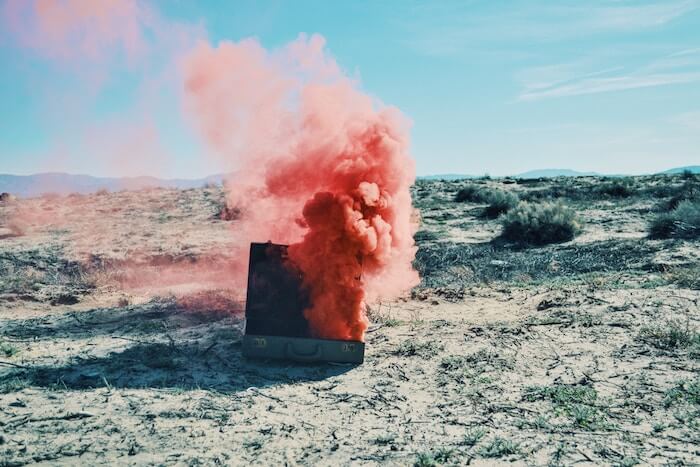 Race straight into the great, wide open, and let the wind throw back your mane, Numiverse. Sagittarius Season 2018 is top-down and ready to ride, a reminder that life is pulsating with possibilities when we risk rolling the dice and losing the map.
Sag Season 2018 invites a pack of direct planets to the party, including Mercury going direct in Scorpio and Sag, Venus now moving forward in Scorpio, and Neptune and Chiron slipping and sliding in Pisces. There's a surprising freshness and adolescent flair to all this locomotion, as we feel the range of big feels with the celebratory aliveness of a teenage dreamer. Meanwhile, the stage is set for unveiling some hard-earned truths.
With a perpetually-packed suitcase, Sag asks us to get out and collide with the world, letting ourselves be blended, shifted, and changed by all we encounter. This Sag Season, how can you fully immerse yourself in the experience of living … without having to fully understand it all?
Bow to a higher law, wild ponies, confident that when you commit to hitting the road without holding back, it will rise to meet your gold-dipped hooves at every turn …
Listen to the full Sagittarius Season 2018 report from Numi resident astrologers Bess + Sandy HERE and get the quick and dirty on the season's 4 key astro events below …
///
Sun in Sagittarius (11.22—12.21)  Road Tripping
The Queen of experiential learning, Sag longs to stretch her muscled legs, powerfully poised to dance all the way past the end of the dirty and dusty roads. Though this is the energy of the seeker and philosopher, the most vivid treasures are found in the unscripted detours. Perpetually on the move towards the edge of the infinite, and ready to mythologize each tumbleweed that passes, Sag works best when unattached to the destination. Let this energy take you on an impromptu getaway, either real or imagined. Remind yourself of your innate ability to meet the moment, and the precious promise of a life lived far beyond the limiting beliefs of "right" and "wrong" turns.
///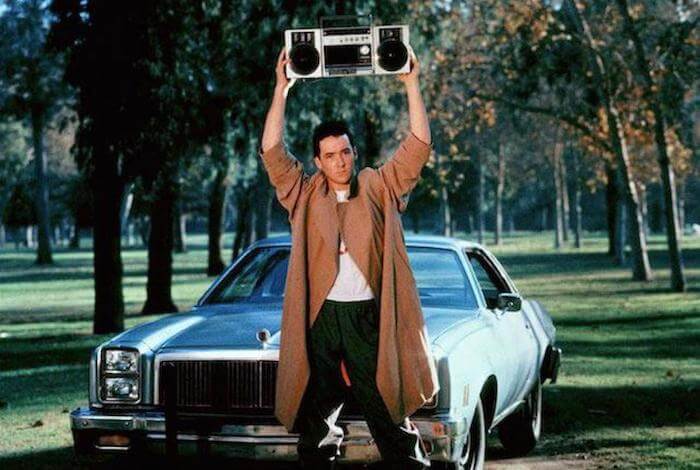 Mercury direct (stations direct in Scorpio 12.1; re-enters Sagittarius 12.12) // Say Anything
Mercury's journey between Sag and Scorpio has reminded us that we can dance with our demons without having to signal the final death knell, relating to each season of our life with presence and curiosity. This final forward push of Mercury in Scorpio and into Sag finds us ready to share all of the hard-won gems that we've mined with the celebratory fervor of a lovestruck teen. A trip to the cosmic karaoke booth, this energy urges us to allow whatever's on the tip of our tongue to come alive without fear. Let John Cusack's unabashed boombox declaration to the neighborhood remind you that when we reach out from the inside, there is never any reason for regret.
///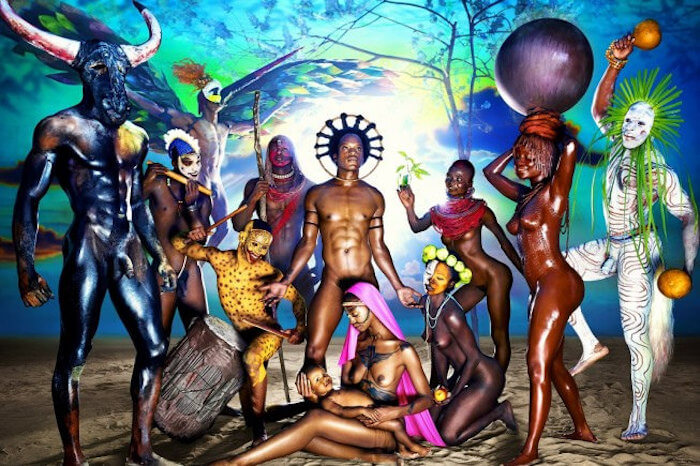 Neptune direct (11.24 in Pisces)// The Art of David LaChapelle
The zodiac's dream weaving planet takes us far beyond the mundane and steeps us in the pure mystery of the unseen world. With Neptune stationing direct, it can sometimes feel like a rude awakening, as we're forced to pull the blinds up on anything that's been keeping us from clarity. This Sag Season, recapture the creative force in checking out to check back in, and turning your night sleeps into waking dreams. Bring heaven all the way down to earth with David LaChapelle's glamorous escapism, which channels the Neptunian sensation of mixing the material and the mystical.
///
Chiron direct in Pisces (12.9; trine the North Node in Cancer 12.2) // Bubble Wands
Chiron's last direct pass through Pisces before it shifts into Aries in early February is an opportunity to take the full plunge into our iridescent, shape shifting feelings, exploring our most profound longings without judgement, and letting any shades of pain bring us closer to each person and creature in our lives. Pisces energy gifts us radical allowing, and paired with Chiron it invites us to widen our container and accommodate as many shades of sensation as there are drops of water in the ocean. Dip your bubble wands into the mix, and kiss the preciously ephemeral human experience with your breath.