Building on the recent Capricorn New Moon's soulful sweat, the 2019 Aries Waxing Moon invites us to get friendly with friction and persevere for our passions, says Jennifer Racioppi …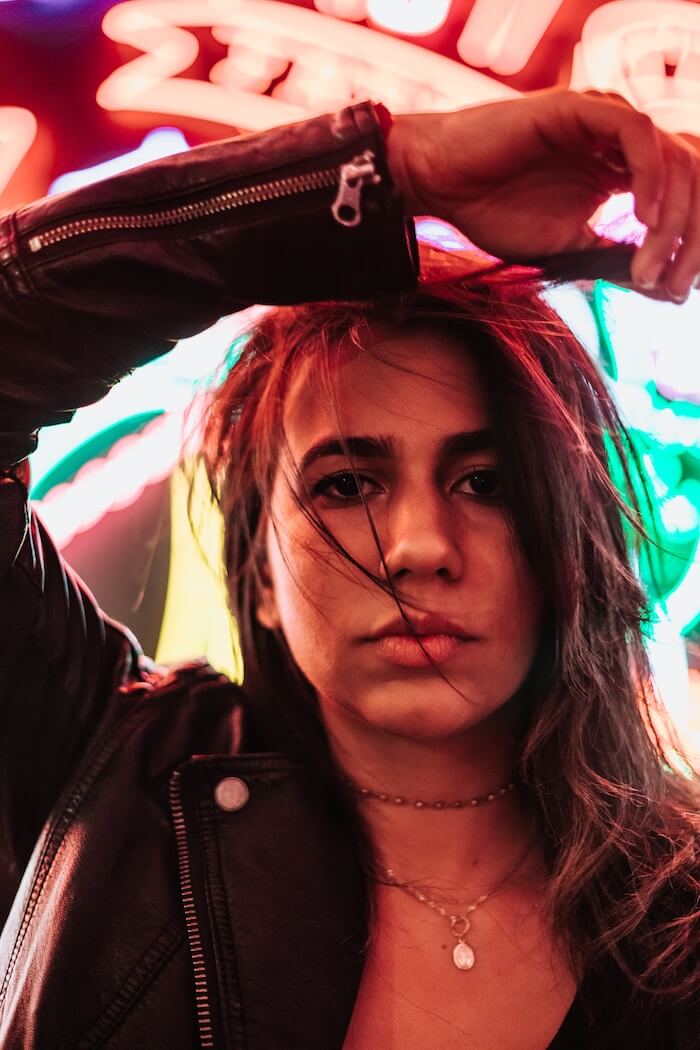 Waxing Quarter Moon // January 14 2019 // 1:45am ET // 23 degrees Aries
2019 wasted no time before it dropped us off in the deep end of the cosmic transformation pool. Kicking off with a Saturn/Sun conjunction, an immediate entrance into Eclipse season, and Uranus stationing direct with a square to the nodes of fate, January has been a robust initiation into the most profound sense of grit and resilience.
With the 2019 Aries Waxing Moon punctuating the halfway mark between the most recent Solar Eclipse, and the upcoming Total Lunar Blood Super Moon Eclipse, the last in its series in Leo, this Waxing Moon is a check-in point that provides a vital moment to put your feet on the earth and ground down. In Mars-ruled Aries, conjoined with Uranus, it might feel a wee-bit volatile, possibly even angry. Because of this, nurturing your passion remains a non-negotiable.

No matter how hard things might feel, trust that this too shall pass. You have everything you need to go the distance …
// The Cycle //

This Waxing Quarter Moon harkens back to the
2018 Aries New Moon
. Think back to April 15, 2018—what intentions did you set then?  This opening square to the Sun should bring growth and stimulation to goals set then. What did you set in motion then that relates to what's beginning to sprout in your life now? Tend to the crops that are starting to fruit. They need to be your most important focus.
// The Transits //
At the time of this Waxing Moon, Saturn, Mercury, Pluto, and the Sun form a dense stellium in Capricorn. Thankfully, Neptune in Pisces sends a soft beam of support to this otherwise, rigid, and robust configuration that's commanding you to drop the façade, get real, and work hard (possibly harder than you ever have in your whole life).
On the more easeful side of good luck, Venus, the planet of love, meets up with Jupiter, the planet of growth and expansion. Yet despite these aspects that take the edge off, this Waxing Moon's connection to Uranus and to the nodes of fate, is reminiscent of one of the most difficult astrological energies we've experienced over the past decade: the Uranus-Pluto Square. This aspect took place from 2013-2015 and triggered massive political change. With Uranus remaining in Aries for only six more weeks, this Waxing Moon is one of the last throwbacks to this challenging configuration. Lean into the challenge. 
///
// The Square //
The Sun in Capricorn, only 7 degrees away from Aquarius, commands respect. With the Sun creeping closer and closer to the South Node, which brings past actions and their subsequent karmas front and center in your life, now's not the time to take your eye off of your goals. Instead, keep a steady focus on what you most want, need, must do, this lifetime. This Aries Waxing Moon might feel super angsty, especially as it conjoins Uranus, but don't let the angst push you in the wrong direction. Yes, you might need to surrender what you no longer need, or what isn't working. However, don't turn against yourself. Or your goals.
// The Opportunity //
With the Leo Total Lunar Eclipse just one week away,
it's not the time to hope for easy, but rather to trust that you have what it takes to rise to the occasion.
Even with the Moon waxing, which generally connotes a time of gains, the cosmic broom also wants to sweep away that which you no longer need.
While this Waxing Moon will shine a light on the positive seeds you planted with the 2018 Aries New Moon, overall this is a tough, hard-edged astrological moment. So if it feels challenging, let it. Don't take it personally. Instead, dig in and commit to your truth. Grit, a combination of passion and perseverance, means staying ferociously committed to your goals. Lead with tenacity.
Discover more about astrologer and success coach Jennifer Racioppi and her work HERE and follow her on Instagram.