Whatever Donald Trump—the Divine Feminine is RISING! Ruby Warrington talks to Rebecca Campbell about her new book Rise Sister Rise,
 and hears why it's time for the Wild Woman to be heard…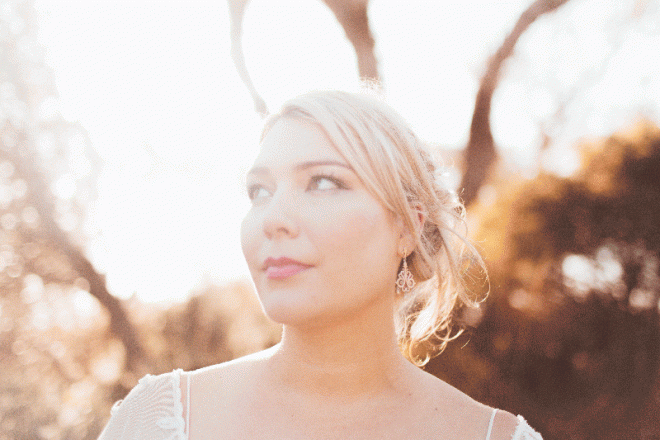 RUBY WARRINGTON: Your background is in advertising—what are the secret cues in advertising messages that have blocked the rise of the Divine Feminine?
REBECCA CAMPBELL: Wow, this is a BIG question. Generally speaking though, patriarchal society (which is exaggerated in advertising and the media) has tried to contain women to fit into a limited number of socially acceptable archetypes: the Maiden and the Mother.
There has been very little representation of the Wise Woman—the woman who is not afraid to share her voice, who cannot be contained, or restrained of the Crone, who becomes wiser and more potent with her years.
Advertising is also based on making the product a hero—which means exaggerating a problem it is designed to "solve" (often perpetuating fears). For example, when talking about periods, it's about being discreet. When talking about aging, it's about halting this natural process. So you can see how we've been taught that embracing the cyclic nature of being a woman is "a problem."
RW: Was there an "aha" moment for you in terms of focusing on this work with your new book?
RC: I was very much in my feminine when writing my first book, but I soon realized I had no idea how to run my business from the this place. A career girl who learned to make it in man's world, I reverted to the old patriarchal ways of being the hard worker, the warrior, the good girl. Of using pressure not pleasure as my driving force. Of putting my service to others above service to myself.
My client sessions were booking out six months in advance, and I kept promising myself that I would tend to filling my well when things quieted down. But days turned into weeks, and weeks into months. I became increasingly aware that it was not possible to bloom all year round and that there had to be a different way.
Then I had a dream that was just so real, I woke myself up mid sob. In the dream I had a baby—and everyone was in awe of her because she never ever cried. But because she didn't cry, a whole week passed without her being fed. Guilt-stricken, I scooped her up and brought her to my breast. As I looked down at her face I saw myself, my mother, and all the women in my family.
I then checked my phone and discovered a text from my dad to call home because mum had breast cancer. Later, I looked up the metaphysical meaning of her illness, and discovered that it can be to do with a refusal to allow ourselves to receive and be nourished.
I saw how even though I had left the corporate world, I was still operating this way too. So I cleared my diary for a week and went to the Chalice Well Gardens in Glastonbury—to fill up my inner well at the mother of all wells. It was here that I heard the first whispers of Rise Sister Rise.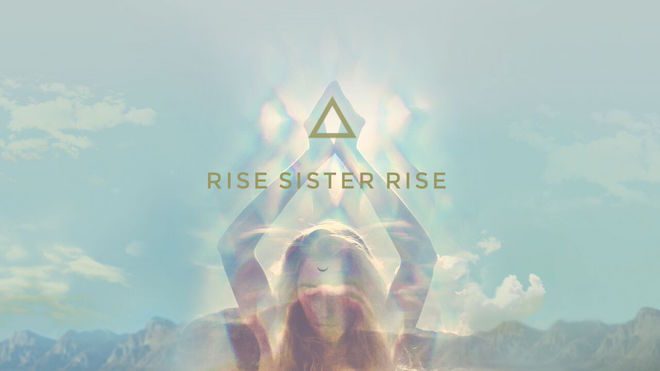 RW: Who and what have been key figures and teachings for you in terms of awakening the Divine Feminine in you?
RC: There are so many! Maya Angelou, The Magdalenes, Clarissa Pinkola Estés, Christiane Northrup, Marion Zimmer Bradley, Marion Woodman, Sally Kempton, Starhawk, Gurumayi Chidvilasnanda, Alexandra Pope, Monica Sjöö and Barbara Mor.
RW: You talk about the importance of healing our relationships with our mothers—why is this? And what has been your own experience of this?
RC: We receive a blueprint of what it means to be a woman from our mothers, and often the relationship we have with her will be mirrored in how we see the world. How held we believe we are by Life. How to give and receive love, nourishment and support.
When we heal our relationship with our mother, we have the opportunity to heal and connect ourselves to Mother Earth in the process. To let our own inner rhythm sync back into harmony with the rhythm of the planet and of all life. We are also able to give ourselves the mothering that we need, and are able to show up to life full rather than looking at the world and other people to fill us up.
RW: In what other ways do you bring your inner Wild Woman forth in your day-to-day life?
RC: First, by acknowledging my fears and feelings when they surface—no matter how inconvenient, uncomfortable, crazy or embarrassing (I've got an amazing whatsapp group of ladies where we hold the space for us to do so without judgment—there are A LOT of emoticons).
I then work on transmuting these feelings through creative expression (rather than pushing them down). This could be through dance (Sia is great for this) or some form of creation such as writing.
And finally, by really honoring the wild woman phase of my monthly cycle (PMS time). I have learned that if I push down what's rising in me and what is falling away during this time, I will probably find a destructive way of keeping myself contained and restrained such as overeating or having a few too many glasses of wine.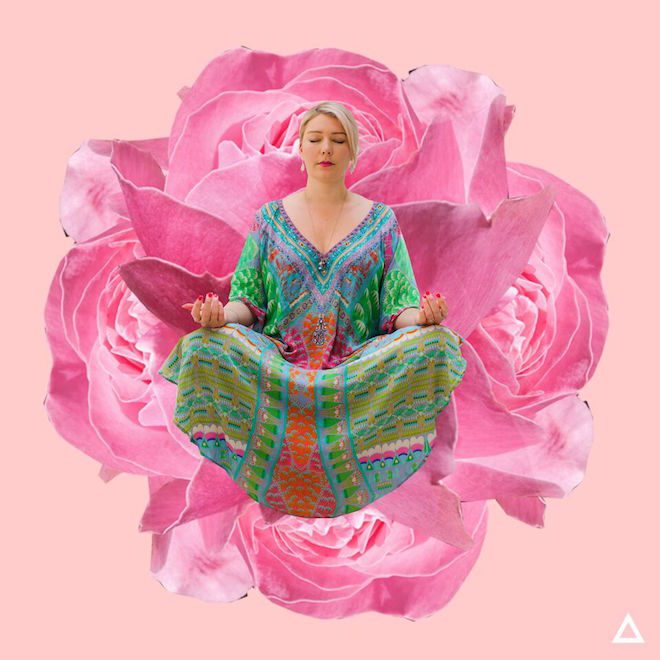 RW: In what ways do you think the rise of the Divine Feminine is already creating a shift in society?
RC: I believe it is becoming safer than ever for her to be seen and heard. We can see her in Michelle Obama, and in shows such as Girls. We can see her at work as women rise together in collaboration rather than in competition. With every new woman who rises, by following her intuition, claiming her power, and sharing her voice, she makes it easier for another woman to follow her lead.
This era of history has been prophesized by the mystics and sages of all the ages, and I believe that social media and the rise of the female entrepreneur has had a lot to do with this coming to pass. It's becoming easier for women to come together in circle, to collaborate, and to unite.
RW: And what do you think differentiates this movement from, say, the 1970s feminist movement?
RC: To me, the rising feminine is feminism of the soul. And as we recover from the past few thousand years (!) of patriarchy, I believe it is important not to seek its polar opposite—to move from patriarchy to matriarchy. Rather, it is time to bring the sacred masculine and sacred feminine energies back into balance. As the sacred feminine rises, may the sacred masculine rise along with Her.
RW: Looking 20 years into the future, what do you think the bigger impact of a feminine uprising could be?
RC: I believe if we all honor the cyclic nature of our bodies and of life, the planet will go back to a state of harmony. We see ourselves as separate from nature but that is just not true. We are part of nature but so many of us have disconnected ourselves from it—and in doing so, we have disconnected from both The Great Mother (Earth) and from ourselves.
The sooner we surrender to our own cyclic nature (for example: for women, our monthly cycles are connected to the waxing and waning of the moon), the sooner this planet will move back into balance. I do believe it is possible and I do believe that we are all being called to surrender to this calling before it is too late.
Rise Sister Rise: A Guide to Unleashing the Wise, Wild Woman Within
is out now on Hay House. Rebecca Campbell will also be joining Numinous Founder Ruby Warrington and Madeline Giles of Angelic Breath Healing for a special event in NYC on 11/11 2016. Full details to be announced!