Following last week's New Moon in Gemini, the Virgo Waxing Quarter Moon's frictional challenges offer us fodder for luscious growth, says
Jennifer Racioppi.
 Let the uphill climb propel you forward!
Artwork: Seana Gavin.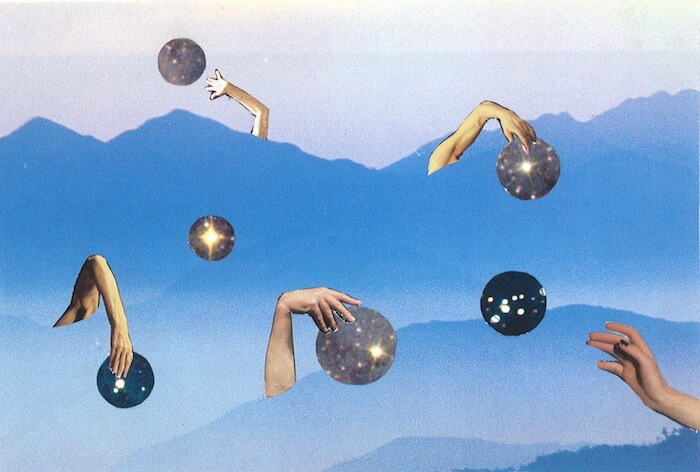 Waxing Quarter Moon :: June 1 2017 :: 8:42 am EST :: 11 degrees Virgo 
With the Summer Solstice just three weeks away, June kicks off the opening square to last week's New Moon in Gemini. Unlike New Moons, which bring fertile and harmonious alignments for new beginnings, Quarter Moons ask us to handle curveballs with grace.
So use this moment in the lunar cycle to check in on any intentions you set at the New Moon last week and see what (if any) adjustments you need to make.  Good news: Venus, who rules beauty trines Saturn, who governs structure, auspiciously supporting the realignment of goals. Boom! 
:: The Sun ::
The Gemini Sun in an applying trine to good luck Jupiter in Libra ushers in luscious growth. While the exact trine to Jupiter happens on the 3rd, we can feel the energy building during this quarter moon. (Trines support manifestation—massively!)
This aspect helps us feel exciting summer vibes as we engage the social energy of Gemini season, strengthening bonds with those we love while meeting new people too! Yet the Sun also squares Neptune and this Moon is in Virgo, so be careful for blind spots and see what information you might have missed- stay focused on the details and don't let important matters slip by.
:: The Moon ::
The Moon in Virgo squares the Sun and opposes Neptune, forming a mutable T-square in the sky. Given that the Moon represents our emotional needs, our inner world may feel a bit unsettled today—a mutable T-square can feel confusing, especially with Neptune in the mix.
However, if we surrender to the Virgo impulse to work dutifully on behalf of staying in integrity, we may just find that any disruptive feelings ultimately help us expedite our purpose and the fruition of our goals. Now is the time to use any friction on behalf of our growth …
:: The Square :: 
With the Sun in Gemini waxing to her zenith at the Summer Solstice, and simultaneously squaring the Moon in Virgo and Neptune in Pisces while forming an applying trine to Jupiter, we need to take a detail-oriented approach so we can grow into our full potential. Gemini, not always the most detailed-oriented sign, can overlook essential information for the big picture. Yet, the Virgo Moon answers the call of duty, bringing us back to basics. Thank the Goddess!
:: The Message :: 
The Moon's call today guides you to check your blind spots, and to see any curveballs as an appropriate challenge that supports the manifestation of your New Moon intentions set last week. The detailed oriented, humble Virgo Moon asks you to stay responsible and engaged, even though things may feel tricky or uncomfortable. The good news is, with so much positivity brewing in the cosmos, sticking with it leads to rewards.
Do. Not. Give. Up. Instead, stay focused and let any friction become fodder for your growth! 
For more Moon wisdom or to book a coaching session with Jennifer visit Jenniferracioppi.com. To learn more about how to work with each Moon phase, join our community of lunar lovers at Moon Club!