More evidence of real Moon magic, the argument for "oracle abuse," and why there is no 13th zodiac sign…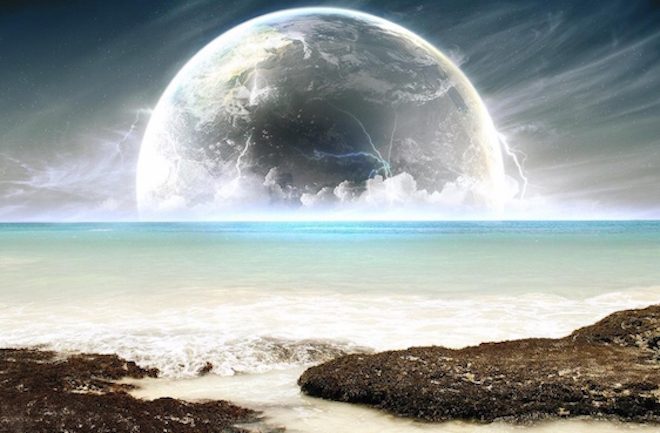 :: MONDAY ::
Fittingly for Moon day (yes, Monday is named after the moon—which, in my opinion, is why/because Mondays are often so moody…nothing to do with the post-weekend blues) I found myself reading an article on new scientific research that showed how the phases of the Moon are linked to major earthquakes and tsunamis. This after Japanese scientists analyzed more than 10,000 earthquakes, and found they were more likely to occur during Full or New Moons.
It's all linked to the tides, which are controlled by the Moon, since even the teeniest extra water pressure on the earth's tectonic plates can be enough to trigger a major quake-causing shift. Which I read as yet another example of the scientific and the mystical coming (back) into alignment! Think about it. In astrology, the Moon is said to govern our emotions—which, in turn, are represented by the element of water. And if fluctuations in the ocean's tides (as dictated by the Moon) are behind tectonic shifts in the natural world—then it is swings in our emotional states that often lead to the big evolutionary shifts in our lives.
Which is why I'm soooooo into Moon sign astrology. For me, our Moon sign is the one to pay attention to when it comes to connecting to our most deeply-rooted (like core-of-the-earth deep) human needs. Plus, if we want to surf the waves—opposed to being dragged down and under by emotions that can feel like a tsunami sometimes—here's yet more (scientific!) evidence that it pays to pay attention to the phases of the Moon.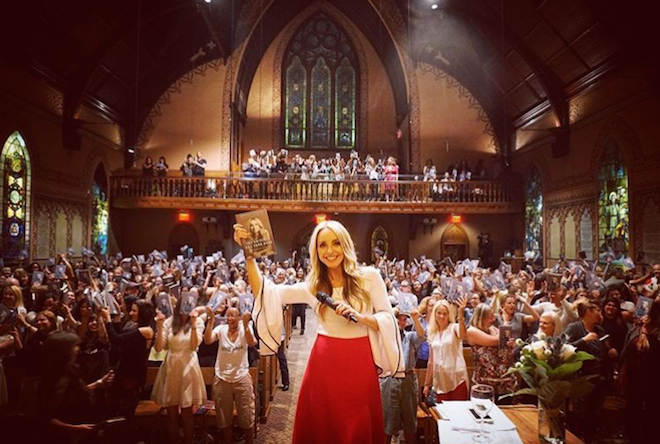 :: TUESDAY ::
Book launch for Gabrielle Bernstein's The Universe Has Your Back, where Gabby shared how while writing it she had actually been feeling utterly disconnected from spirit. Her answer—spoken like a true #spiritjunkie—was to go deeper into her spiritual practice. Which got me thinking, since earlier today I also heard the term "oracle abuse" for the first time—meaning an over-reliance on messages from "the other side," versus trusting our own voice and intuition.
It's a subject Numi contributor Victoria Cox covered brilliantly in this article, and for me, there's a fine line between tapping IN, and using spiritual tools to "escape" from what's going on in the here and now of our human existence. And…you can read more from Gabby on the subject of tuning in vs. numbing out in an interview I'm running with her this Sunday—which also happens to be her 11-year sober anniversary…
:: WEDNESDAY ::
Since the whole world is freaking out about NASA and the 13th zodiac sign, I commissioned this excellent piece which explains the whole sitch perfectly. PLUS will make you lol HARD over just how accurate regular ol' astrology really is!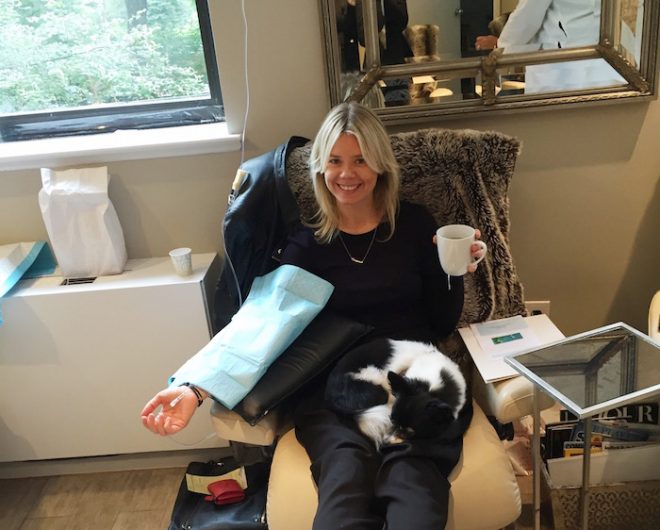 :: THURSDAY ::
First ever vitamin drip at the Ash Center in Manhattan—an upscale functional wellness clinic that is emerging with a new-found optimism following the tragic passing of founder Dr. Richard Ash. What struck me as I sat with the IV feeding me a mega-dose of vitamins B and C, new MD-in-Chief Anthony Lyon's little dog Champagne on my lap and sipping from a cup of green tea, was the family vibe of the place. It's a huge testament to how loved Dr. Ash was that his former colleagues have banded together to continue in his name. And honestly, the atmosphere up here is a panacea in itself. As for the drip? I walked out SO. BUZZED. Favorite new healthy treat.
:: FRIDAY ::
Prepping for a ROAD TRIP!!! The Pisces (husband Simon) has wound up with a whole month off in between jobs, and so we're heading South to tick a few Numinous must-see travel boxes. Here's where we're headed—please comment below with any sights, studios, esoteric stores, and mystics we should try to visit! And follow along on IG for adventures from on the road…
AUSTIN
MARFA
ROSWELL (for the aliens, lol)
SANTA FE
SEDONA
GRAND CANYON
JOSHUA TREE
LA
BIG SUR
SAN FRAN