Aries Season 2019 is about stripping back down to our essence, and moving towards our target with an unstoppable grace, says Bess Matassa …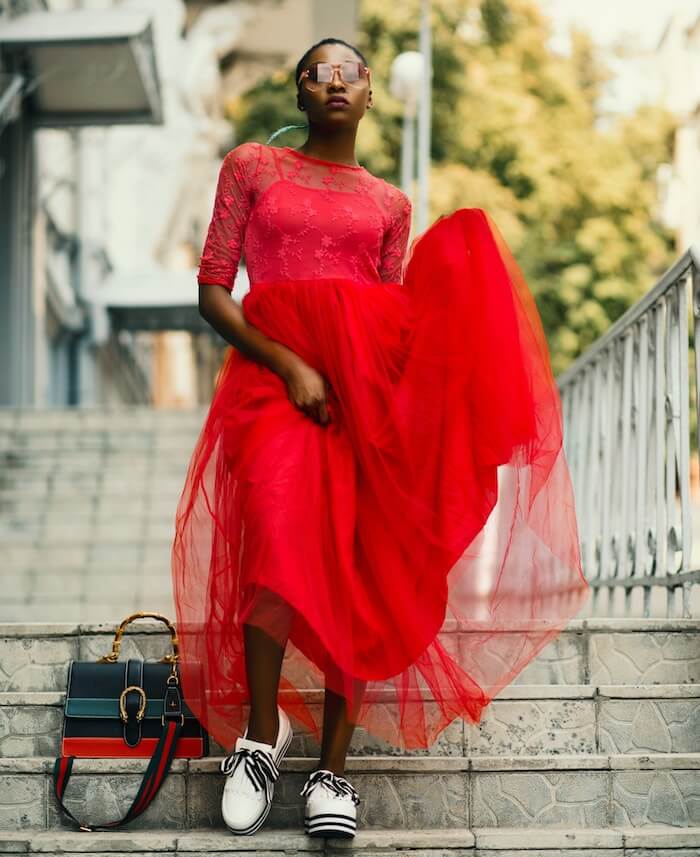 Aries Season 2019 urges us to commit to our essence and lay claim to our incomparable competence, completely drama free. A cosmic moment for clean cut confidence, this season beckons us back into what comes most naturally to us, as we rev our engines with focus, fluidity, and the feel-good freedom of our unrestrained life force.
With Aries' ruling planet, Mars, in mix and match Gemini, there's a playful sense of possibility in the air. Which superhero suit will you don today? Dig into the arsenal of resources in your repertoire, and reach for exactly what's needed to hit your target. With sweetheart Venus traveling through Pisces, any hot-blooded need to prove or to possess anything is softened by a desire to simply show up as our most lovable selves.
As Pluto in Capricorn opposes the North Node in Cancer, it's also a season for connecting to the raw exhilaration of responsibility. What tasks feel most tasty? What acts of self-sufficiency are also kindling for the fire in your Soul? Take this time to tap into the actual thrill of being a self-directed grown-up, making choices that nourish and fortify you for the long-haul as you set off with a sense of tingling anticipation.
This season's double Libra Full Moons (on 3.20 and 4.19) will also help us say a final farewell to the patterns and partnerships that are dragging us down. So come exactly as you are. Bold and bare and ready to rock yourself all the way back home.
Read on for more on the 4 key astro events of the coming weeks …
///
Sun in Aries (3.20-4.20) + Mars in Gemini (3.31-5.15) 
In its uncut form, Aries energy is the rugged sprout through the pavement cracks, and the lick of the crackling match. But the vibe of Aries season 2019, with Mars rolling through Gemini, is more fluid and windswept. Imagine you are a muscle car hood ornament, leading the way with an unstoppable grace. Get secure in your destination, and shoot towards it with your shiny chest bared and your head tossed back.
///
Mercury direct in Pisces (3.28) + Venus in Pisces (3.26-4.20) 
As Mercury moves direct again in Pisces it's joined by Venus, signaling a season of self-assured sensitivity. This energy wants you to love exactly what loves you back, fully and fiercely, and to swim away from temptations which ultimately leave you feeling less than buoyant. Chase only what you truly cherish, leave casual encounters behind, and choose where to go deep with care and compassion.
///
Pluto in Capricorn opposite the North Node in Cancer (3.31-4.2019) 
The Capricorn-Cancer axis asks us to shelter ourselves with equal parts structure and sensitivity, and Pluto in Capricorn facing off against the Cancer North Node brings an invitation to become your own protector. When did you last relish taking responsibility for your own existence? Your inner child remembers how it felt to imagine life as a grown-up, making your own choices about what to eat and where to live. Channel this energy and give yourself exactly what you need.
///
Double Full Moons in Libra (3.20; 4.19) 
This potent pair of Full Moons asks us to repair any feelings of "less than." Bringing a chance to examine sticky places of shame, unworthiness, and unlovability, and where these are mirrored through partners, projects, and projections that threaten to tear us down, it's a time to get back to backing ourselves completely. This Aries season, step outside of any outworn constructs that have left you trapped in cycles that don't reflect your own precious worth.
///
Learn more about Bess and her work and check out all her personalized Astro + Tarot offerings HERE.