As the planet of love, beauty, and relationship prepares to re-enter red-hot Aries, Maria Soledad has a tarot guide for Venus Retrograde…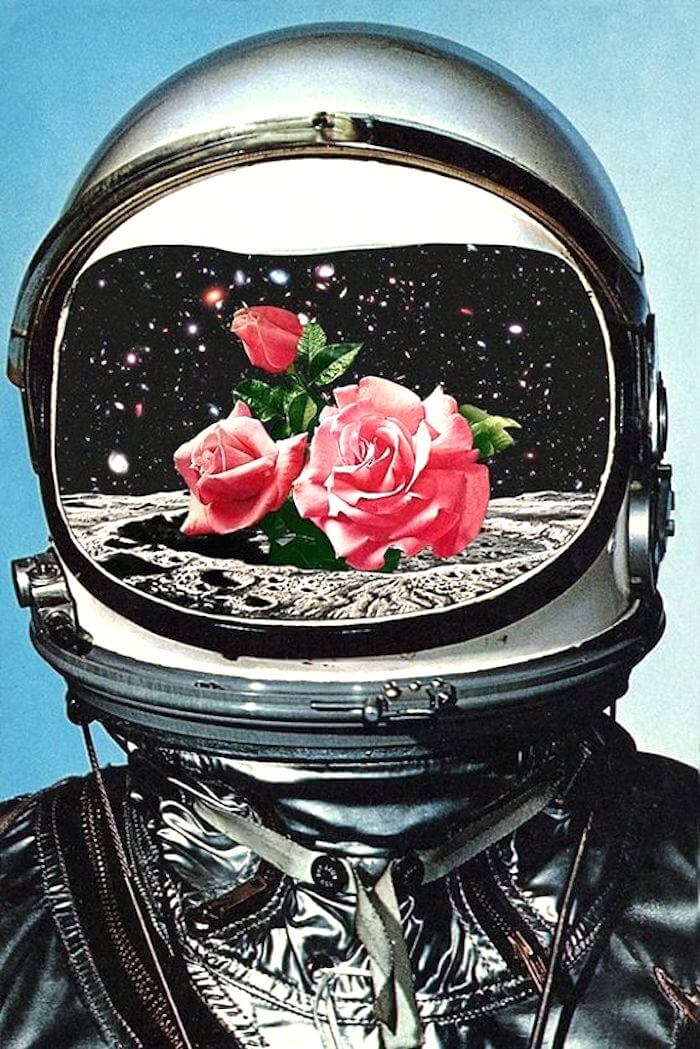 Sunday, April 2nd :: Venus Retrograde Enters Pisces ::
Saturday, April 15th :: Venus Stations Direct in Pisces ::
Friday, April 28th :: Venus Direct Enters Aries ::
Venus retrograde is all about falling back in love with your truest desires …
A retrograde means Rediscovering, Retreating, Recharging, and letting ourselves look twice before deciding. This pause is not because we're second guessing or doubting ourselves—it's bonus time to relax and clarify our intentions.
Think of Venus Retrograde 2017 as a luxurious retreat in Bali where we have the extra time to recreate our love stories effortlessly and easily. It's a time to give ourselves the luxury of remembering buried dreams, and to bring them back to life with a refined vision.
Planetary cycles are opportunities to work with archetypes, and the tarot deck gives us direct access to these symbols. So let's dive into the unconscious and use the wisdom of the Major Arcana to navigate this dreamy season … 
>>>
:: Venus—The Star ::  
The Star arcanum reminds us that we are channels in service of the divine and that we must manifest this divinity on earth. This is pure Venus retro energy … RE-membering and RE-fining your worth, accepting that you deserve and want recognition for your precious gifts, and shining brightly!
The Star empowers us with Divine Feminine energy that lets us shine with certainty and receptivity. This card guards and takes care of our survival instinct so we can shift our focus from doing battle with the ego to planting seeds of our true creations and letting them burst into glorious blossom.
You can work with the Star through your second chakra, just below your navel. Visualize your unique flame like your own personal oven in your perfect kitchen. Feel your lower belly filling with the fruits of your wisdom and a craving to devour the world!
By working with the Star we ask our inner Goddess to let our lives be in total communion with existence. Oh my! Do you feel it? You can feed the world! 
>>>
 :: April 2nd- 15th. Venus Retro in Pisces—The Hermit & The High Priestess :: 
The sign of Pisces is a combo of The Hermit and The High Priestess, fusing the masculine and the feminine, embracing it all, and allowing this totality to wash away any connection to ego or trauma.
Both of these cards are about Retreating and finding ourselves through solitude, so we can arrive again in the world with our fire reignited (pure Aries power!)
*The High Priestess: We are in The High Priestess when we fall back in love with ourselves and the pure ecstatic joy of simply being alive. She reminds us to give ourselves the luxury of listening to each one of our heart beats, and that it's a privilege to manifest the divine in a human body.
When you can relax into the full certainty of who you are, you can leap into the unknown carrying only your essence—a totally Piscean release!
*The Hermit: Activating this wisdom is all about letting ourselves feel a little scared when we think about the deep, dark place where we might have left a dream long ago. Only by going to that place and truly passing through it can we finally trust, let go, and let Goddess.
The Hermit is the positive crisis before the super sunshine that reminds us we are already perfect, and that we don't need anything more than what we already have to travel into new worlds.
>>>
:: April 28-June 6. Venus Direct in Aries—The Chariot :: 
The Star's journey through The High Priestess and The Hermit has assured us of our infinite store of internal goodness and our faith in our path. Now, we can emerge ready for some fiery action.
It's time to bring all our awesomeness back out into the world!
Aries is masculine to Venus's Divine Feminine, and when we think of masculine energy we can think of aggression. But empowered masculine energy is pure Inspired Action—action that's dictated by the soul and performed from the heart.
The Chariot (Aries) knows exactly where he's going and sets his GPS, but the Earth is what's carrying him, with The Star (Venus) lighting the way. Channeling The Chariot means taking a deep breath before acting, and asking yourself each time what you are ready to give and receive in every situation.
Coming out of this Venus retrograde period, may you feel ready to embrace the world as your playground, and allow it to take you on an unpredictable, infinite, and joyful journey.
Sounds exciting, huh?!
>>>
Want to ground this energy in your daily life? Put it into practice with these rituals …
-SING!!! Go back in time and do a shuffle of those songs that you used to sing out loud—whether this ends up with you crying in the shower or laughing out loud while walking.
-"Be water my friend!" I quote my beloved Bruce Lee here. Run a bath and fill it up with the intention of pure self-love.
-Go back in time and remember your little self playing "grown up." Dig in … what did you want to do or be? Ask yourself in front of the mirror if that's still true and if it is, ask yourself if you have allowed it to happen.
-Dare yourself to play. Send a written letter by mail to someone from the past just saying thanks. Tell someone you don't know you are happy for being alive. Smile at cats. Buy yourself toy rings and jewelry and make a treasure chest and hide it.
>>> 
Maria Soledad is a human/actress extraordinaire, exhilarating evolutive tarot reader, astrologer fantastique, meditator goddess, and absolute artist mon amour. Follow her on Instagram, book a tarot reading, and make sure to check out her next signature manifestation meditations on April 11th and April 25th at Jill Lindsey in Brooklyn, NY.