Sarah Gottesdiener, the artist behind the cult Many Moons workbook, breaks down how your Moon Sign plays a role in your career. PLUS! Numinous readers receive free shipping on of her site through July 13. Use the code: NUMI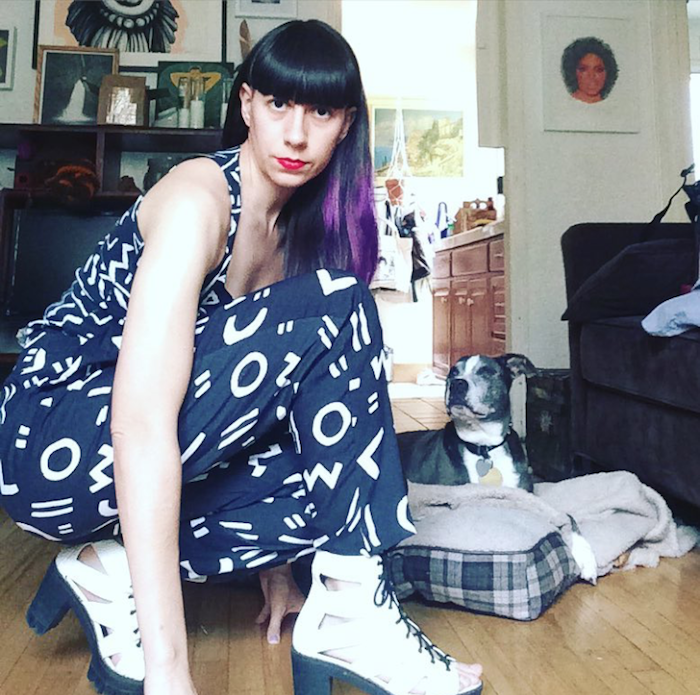 Some astrologers believe that your Moon sign reflects your most essential self, your intuitive make-up, your emotions and innate talents. As such, for any entrepreneur—where what you "do" is a fluid reflection of who you are—a connection to your Moon sign is essential.
For example, having my Moon in Gemini (with Cancer Sun and a Taurus Ascendent), could  explain why I'm obsessed with research and reading, and why my childhood dream was to illustrate and write children's books. Also why, as an adult, I have many interests and endless subjects I am curious about, while almost everything I do professionally requires some form of communication, whether it is design, writing, or reading people's Tarot cards.
Day-to-day, my Gemini Moon means I can be funny, charming, witty, and engaging. It is easy for me to communicate what I intuit, and to utilize messages from spirit and channeling while I give Tarot readings or write. All my clients know how much I love to chat and talk things out!
But I also have a moody side, to be sure, and having many different pursuits can also lead to feeling scattered, which in turn affects my nervous system and adrenals. I've also experienced having people think that my flirting is more than just a fun exchange.
For my Gemini Moon, as well as the smooth running of my business, serving my body through physical exercise is really important to me, and my nervous system. As is drinking enough water, meditating, getting enough sleep, and listening to my body. I did not do this at all until my 30's—and if there is one piece of advice I could give to any person running their own business, it would be to prioritize this kind of practical self-care!
Below, I share some wisdom for each Moon sign at work…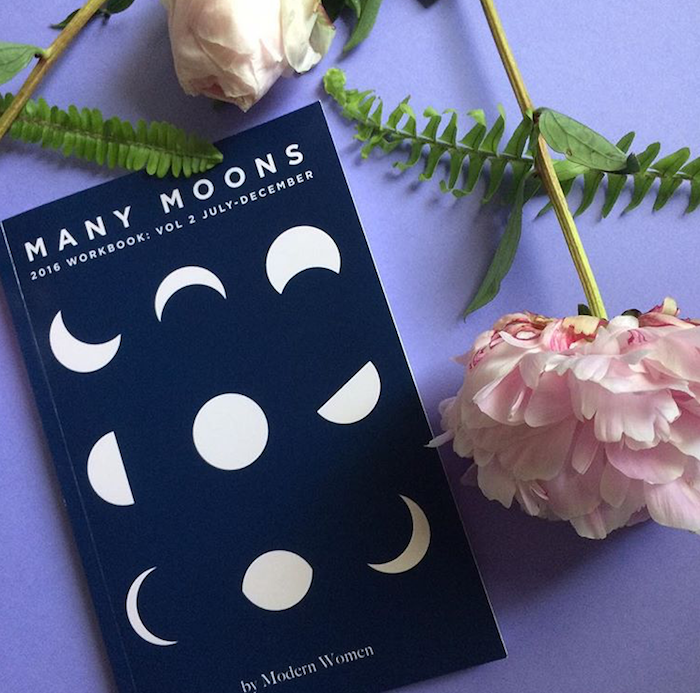 :: ARIES MOON ::
At your very best you are pure fire water, a flickering flame of warrior inspiration. Bold and brazen, most likely you are a natural leader. Put your ideas out there—they are almost always completely unique to your vibrant vision, and usually serve the greater good. Just know that patience, long-term commitment, and compromise are parts of the process.
:: TAURUS MOON ::
The Moon is exalted in loyal, steady Taurus, and financial fortune may favor you. Try to flex your manifesting muscles, particularly with Earth-related projects and possessions: tangibility is the name of your game. The key here is making sure your self-worth is strong, and that you feel emotionally secure, with all sensory modes intact and engaged. Accepting how lovely you are, inside and out, is the key to sharing and spreading and harvesting more harmony.
:: GEMINI MOON ::
Curious, whip smart, lively Gemini Moon! Overanalyzing and over-communicating your emotions will not help you: utilizing your strong gift of communication to engage others will. The need for variety is strong; spreading out your many intriguing versatilities amongst different projects and groups is a way to keep interest piqued.
:: CANCER MOON ::
Sweet Cancer Moon, what a kind delight you are. With your Moon in this placement you are most likely emphatic, supportive and sensitive. As the Moon rules Cancer, there could be a strong chance you are psychic, a healer, a deep nurturer. It is imperative that you address your own emotional desires and boundaries, and the needs of your highest self before taking on the energy of others.
:: LEO MOON ::
Liberated, passionate, Leo Moon! You expect r-e-s-p-e-c-t, you regal, royal creature. And you deserve it: when you share and give to those you love, they feel lit up with all the shining force and power of the Sun. Incorporate your natural gifts for play, dramatic flair, and creative expression as much as possible when you lead the pack.
:: VIRGO MOON ::
Virgo Moons are naturals at writing and analyzing. Health, healing, and self-care is of upmost importance to those of you with a Virgo Moon: don't forget that tending to your SELF must take precedence. You could be happy to be working behind the scenes, since being of service is a natural state for you. When things are organized and well-structured, the sky is the limit for you.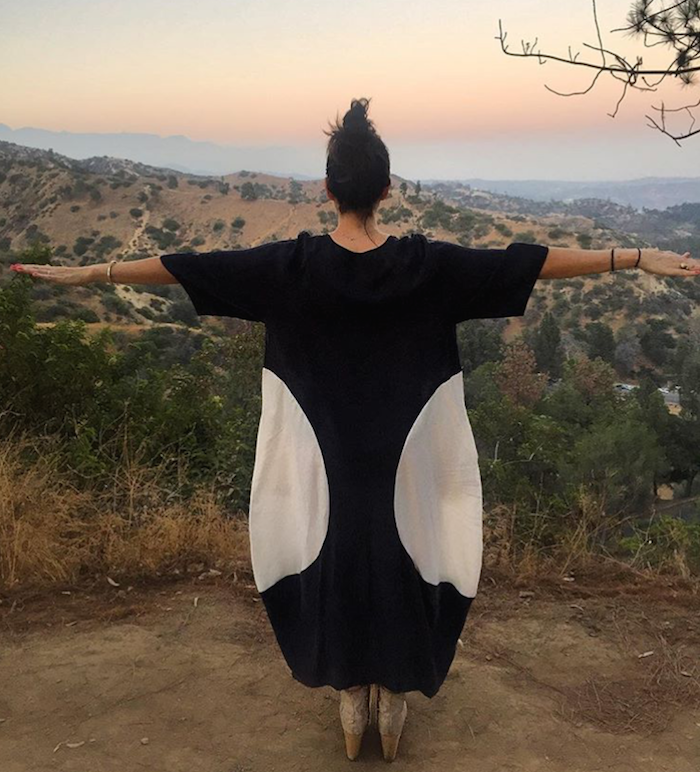 :: LIBRA MOON ::
The emphasis for those with a Libra Moon is emotional and inner balance. Harmony, peace, and beauty are a priority to you: Libra is ruled by Venus, after all. You might be straight up gifted at art-direction, hosting, and anything that involves grace and design. While you are at your best around others, don't let the perception of having to cater to others' needs swallow yours whole.
:: SCORPIO MOON ::
Scorpio Moon: passionate, penetrating, and powerful! Part of your lifelong struggle may be dealing with the "feelings vs. facts" equation that all emotionally vibrant, attuned beings on this weird rock of ours must reckon with. But when you've poured your endless energy into something you care deeply about, there is no stopping you. With the suggestion of psychic and intuitive gifts here, you might be a psychologist, an investigator, healer, a change-maker, a trail-blazer.
:: SAGITTARIUS MOON ::
Teacher, preacher, permanent student, wanderer, brutal optimist: those with a Moon placement in this sign do not want to be pinned down. You want to inspire and be inspired. You want to wake others up and expand your own limits. Design your life and work so that your love and passions get expressed through metaphoric or actual travel and different perspectives.
:: CAPRICORN MOON ::
A Capricorn Moon most likely will have no trouble paying the bills, advancing in a larger company, and thriving in a long-term relationship. You are high-achieving, capable, reliable, and realistic: what a wonderful relief in this flaky day and age! Let your impeccable standards serve as an example to others, and not a harsh expectation, an excuse for flagellation. Let others catch a glimpse of your huge and warm heart sooner than you might feel comfortable.
:: AQUARIUS MOON ::
A big advantage you have is your ability to see the bigger picture: the collective is an easy point of access for you. Your propensity towards originality and the avant-garde is a gift. Your vision is future-forward, wide, expansive, celestial—at times you might even feel like an alien observer. Put your formidable intellect to use and help us turn the page towards progress.
:: PISCES MOON ::
Those born with their Moon in Pisces are lovers, sweethearts, romantics, idealists, dreamers, and old-souls. You might have heightened gifts in multiple art forms. Nurture your creativity and helping nature, give it the time and space it deserves. Use the urge towards escapism in a healthy way by recharging in the wild, making art, and through channeling. Show us the value of your subtle power.