"I see writing as a spell, decorating my home as a spell, singing as a spell. Whenever I express myself I am casting MY spell." Shaheen Miro shares what it means to grow up and embrace being a white witch…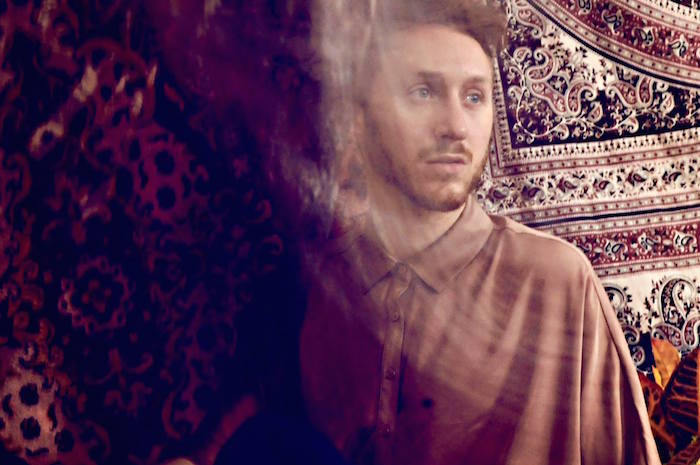 I have always had an intimate connection to the unseen – as a child I could feel the pulse of magic in the world around me. I spent my time wandering through the shadows of trees, marveling at the menagerie of creatures forming, looming, and dancing on the ground around me. I gathered stones, flowers, and found objects to create charms for change and good fortune. I spent my time talking to invisible forces…the spirit of the river, the rocks, and my little calico cat.
A little fairy on the edge of dreamland, roaming between worlds, and unraveling mysteries, sometimes I found myself lost, and confused by things I could not put into words. The loneliness of abandoned buildings made my spine tingle, and spirits of the dead danced in and out of my awareness – difficult things for a child to articulate.
My mother and grandmother were my advocates. Strong, beautiful women with big hearts, strong hands, they were brave witches who honored this path, and these gifts.
And so we explored the tangles of nature together. Singing with the plants, and soaking up the light of the moon. My grandmother always spoke of angels as divine helpers who could be called upon at any time, and my mother gave me the gift of the Tarot as a small child – her way of helping me cultivate and hone my blooming psychic abilities.
To some, my story may sound fantastical, the musings of a child captivated by fairytale visions. But all myths are rooted in reality, and I've simply always been aware that magic is alive and well in the "real" world.
As such, I never "grew out" of my exploration of the mystical world. I learned to read between the lines, to see the space beyond the eyes. In every moment, in every situation, and in every person, I can see a bead of magic. How we are all made of the same light and shadows – divine beings on an arduous and essentially liberating earth-walk journey.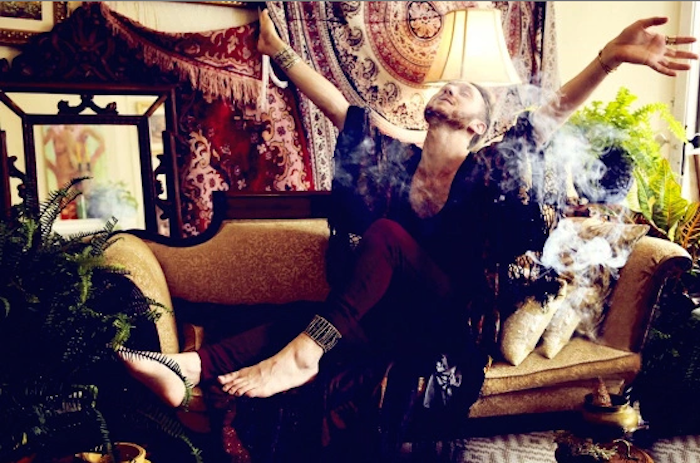 I have found magic in books, in stories, and in art, and my life has become a pilgrimage to reclaim the folds of the mystical world, while remaining grounded here in the physical. Because this is where magic has the most power.
To quote Stevie Nicks (a weaver of spells through songs): "The stars are apart of us." Witches know the ebb and flow of the Moon, and we hone and honor this powerful tide of energy in the understanding that we are equal parts spirit and flesh. Our bodies know the grace of the seasons, and the tides of the Moon, and when we channel this energy we become super-powered.
As such, the Moon has always been my muse and my teacher. I spend time soaking in her milky light. I talk to her, expressing my deepest wishes, and my heaviest regrets. My mother and I wander out into the landscapes of the moon and light candles in honor of her light and glory. The moon has become a portal to our inner world, and even when we are apart we know that the Moon connects our souls.
How else do I live it?
There is nothing like wrapping myself in an aura of black chiffon, and letting my wings catch the wind as I spin and spin in the moonlight. A little white witch taking flight into the mystical; transcending my body, and moving through time. I feel alive in the cool hush of the night. Night sounds are prayers that awaken the soul. Witches know the night holds mysteries, and so they seek refuge in her subtle energy.
And the white witch knows the power of magic lies in the ability to evoke what is cradled within. Spells become nothing more than a rhythm of expressing and exploring intention. We mingle with, and call upon the latent potential of objects. Calling on the spirit of botanicals, igniting the influence of candles, and mingling with the essence of crystals.
The Shadow self has also become a teacher for me – for there are gifts to be found here, in the parts that are suppressed, feared, and therefore unacknowledged. When you reach into the dark, you can pull out treasures and heal what's stuck. So when I encounter the dark, I try to communicate with it. To see what my Shadow Self has to say.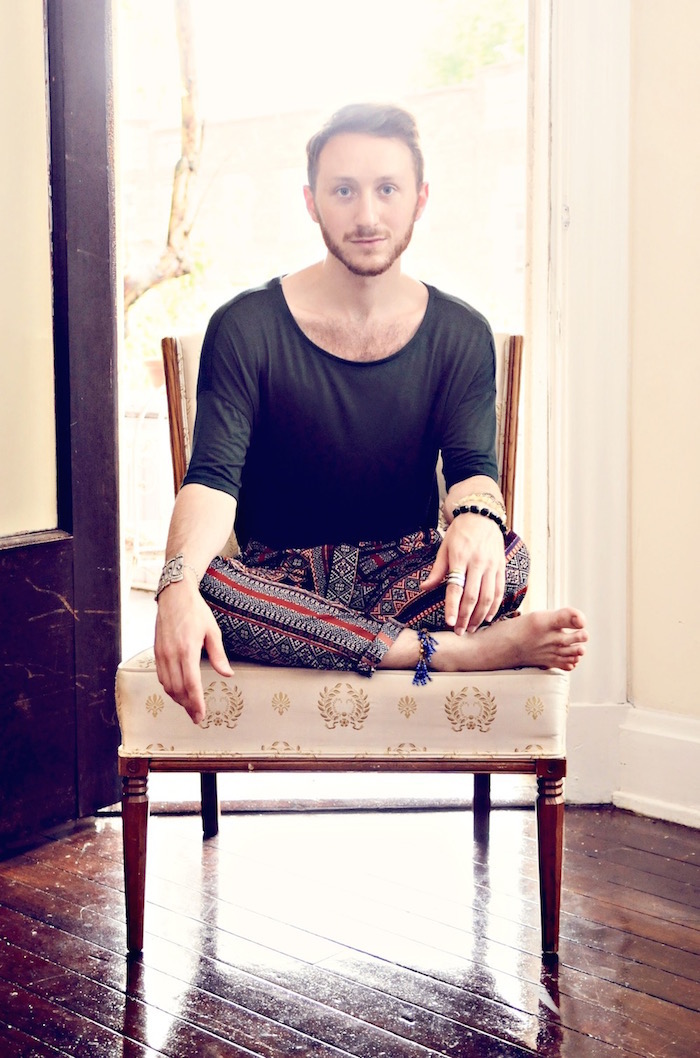 I call myself a White Witch, because I know I am the night and the day. I seek to understand the dark, rather than fear it. To do this, I must know and honor my intuition, seeking out the patterns of the Universe unfolding around me. In omens, cards, and tea leaves. And it's when I ignore the messages that I find myself falling off kilter.
This is why owning the word "witch" is an act of power. Sometimes it can feel easier to grow numb to the whispers of the magical world. To put your head down, and do what you are told. To act "normal." But you are not living if you are not expressing, and you are not expressing if you are not telling the whole story. So now I find my power in being "different" – and stepping into the flow of my eccentricities.
For me, witchcraft is a way of life, an inborn desire to truly live. This also means following my creative impulses as an act of scared communion. I see writing as a spell, decorating my home as a spell, singing as a spell. Whenever I express myself I am casting MY spell.
This applies to all the powerful ones, the thought leaders, the rebels, the eccentrics, the artists. The ones who operate in the Earthly realms from a deep seated desire to bring their inner world to life. Magic asked them to channel their vision into being. All they needed was to be their unique expression. And the world changed because of it.
Witches know they do not have to explain their doings. They just do what feels right. Whatever feeds their spirit. And since this takes real bravery, witches don't do well with fear.