The perfect drink pairing for summer in the city? Adaptogenic Gynostemma, a.k.a. The Tea of Immortality, will help you burn the candle at both ends for those long summer nights, says Ysanne Spevack.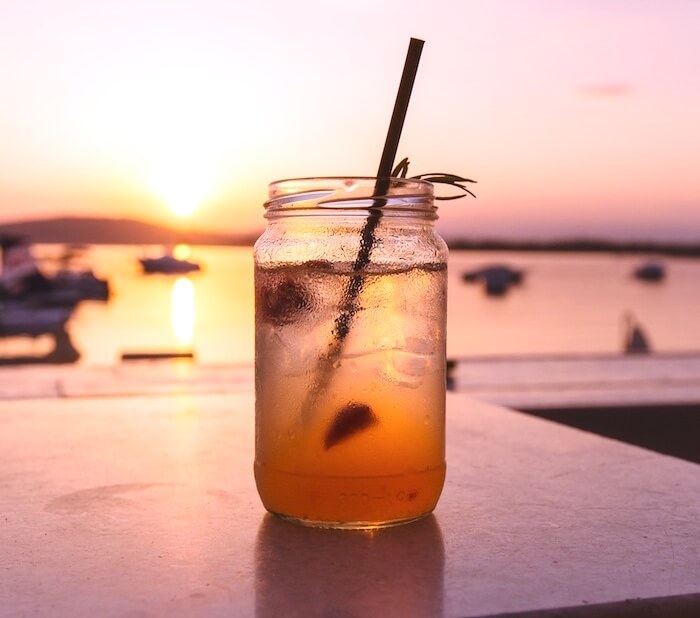 Want a beverage that helps you burn your candle at both ends? Just say no to coffee, and "Oh hi!" to gynostemma tea!
Known as Jiao-Gu-Lan (the Tea of Immortality) in parts of Southern China, gynostemma is a green leafy adaptogenic plant that's the go-to for busy urbanites in the know. It's especially well suited to help us surf summer life in the city, with its fluctuations in the weather (especially this year, what happened, NYC?!) and June's dawn-to-dusk increased outdoors time.
With the most adaptogenic saponins of any wild-crafted plant in the world (four times the amount of ginseng), this stuff strengthens your natural ability to stabilize blood sugar, supports your immune function, and enhances endurance. And it doesn't speed you out or crash and burn. It's all about balancing the nervous system—as with all adaptogens, by definition gynostemma can energize you when you need it, yet help you to relax and sleep at night.
But the real reason it's known as "The Tea of Immortality" is because of its benefits to liver and cardio function. It supports the body's production of superoxide dismutase, an antioxidant that protects the liver from free radicals. And it helps arteries, veins, and capillaries release nitric oxide, which helps them to relax.
The taste is a little like the stevia herb, but less sweet—not at all bitter, but an unusual green herby flavor that makes a fantastic base for other drinks and a pleasant iced tea.
And get this … it's also a beautiful cascading plant that you can grow in a city apartment as a decorative house plant, so long as you have a sunny window. Alternatively, it's easy to find at stores like Kamwo Meridian Herbs on Grand Street in NYC or in their online shop, which is my go-to for anything to do with Chinese medicine.
>>>
June Gynostemma, Shiso, and Goji Ice Tea 
Don't smirk at the gojis!!! This is what you've been missing all these years. Dry gojis are nasty—but gojis in tea are FABULOUS. And they're a natural partner to gynostemma, the strange flavors of both combining into a perfect sweet herby balance. And then basil, or if you're super lucky and can find it, fresh shiso herb. Oh. My. Gosh.
Recipe 
Makes 1 cup

Ingredients: 
1 gynostemma tea bag OR 1 teaspoon dried gynostemma herb
1-2 fresh shies leaves**
10-20 dried goji berries
**Shiso is a kind of basil, so it's totally possible to switch out shiso for regular Genovese or another type of basil. That said, shiso has flavor magic—it's the third leg on the stool for this recipe to really stabilize and pop. Find it in Japanese stores, or grow it yourself. It's easy to grow during summer in New York.
Method:
Bring some water to a rolling boil—not in a microwave, please!
Put the herbs and gojis in a coffee mug.
Pour the freshly boiled water into the mug.
Leave on the counter to steep and cool naturally.
Drink as it is, or if preferred, transfer to a tall glass and add ice.
Discover more about Ysanne Spevack HERE.