With her new book It's Messy, photographer and media-preneur Amanda De Cadenet is inviting women everywhere to abandon the quest for perfection—and get real about the flaws that make us fearless. She sat down with Ruby Warrington to talk self-love, creativity, and why fame is the biggest head f*ck of all …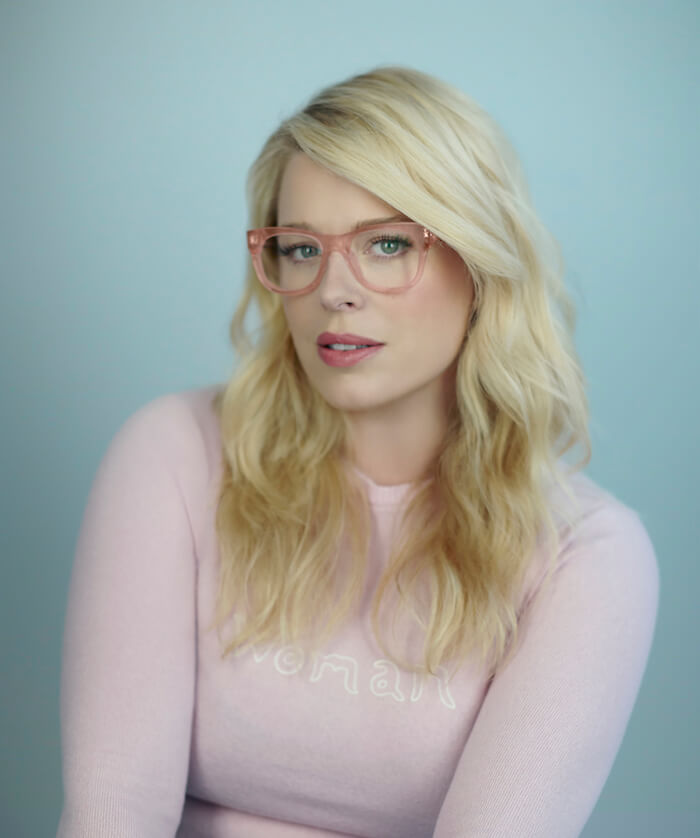 RUBY WARRINGTON: I love the title of your book—and it couldn't have come at a better time. I feel like we're really seeing that the world is damn messy! Like, no matter how things look on the surface, there's a ton of crap going on underneath. Was there an epiphany when you were just like, "I'm not gonna fight this anymore. I'm just gonna embrace the mess, and see its beauty"?
AMANDA DE CADENET: There's no way you can do any serious self-reflection if you aren't willing to be honest with yourself about your own messiness. The biggest danger is the lies we tell ourselves, and to recover from the trauma I've experienced in my life, I'd be dead if I wasn't willing to get honest about who I was a long, long time ago. For people who really haven't done that kind of self-reflection, it can be like, "Oh, my God. How can you accept this stuff about yourself or say that about yourself?" But there's just no way you can progress and evolve otherwise. We would've found a way around it if there was.
RW: People try to avoid going there do through substances, shopping. All the stuff …
ADC: Right? Which is fine until all that stops working, and then you're like, "Right. Fine. I guess I'm going to have to deal. Okay." To get really brutally honest about who I am was not my first choice. I did try everything else. Clearly!
RW: It also takes so much energy to pretend everything's "fine" when it's really not. And there just isn't time, especially when you get on any kind of a mission in the world!
ADC: I keep showing up to interviews looking kind of … messy. And I'm like, "Well, this is who I am!" I haven't got time for hair and makeup. I'm running a company. I've got three children. I've got another book out with #girlgaze in two weeks. So, I look a bit messy and I'm okay with that. That's the whole point. I don't have a problem with it. If someone else has does, that's their problem.
RW: How about in your work life? How do you let yourself off the hook when you "mess up" publicly, or something doesn't work in a professional sense?
ADC: Hosting live TV in the UK as a teenager, I learned fast that there was no safety net. You just got on and did it. And that's how I made (Amanda's chat show) The Conversation. I knew enough about cameras and sound equipment to be like, "Right. We're just going to do it." And the sound on the first ones was so bad because I didn't know how to do it properly and I couldn't afford anyone else to do it. But the important thing is, I made the thing.
And by the way, every successful woman or person I've ever interviewed has talked about the difference between having a good idea, and actually acting on it. They're not like, "Oh, I'm going to wait until it's all perfect." No. I'm launching. I'm putting it out in the world, and then we'll clean up whatever we need to clean up.
RW: I really like when you talk in the book about how the biggest head fuck of all was becoming famous at age 18, and learning at a really young age that you were loved and adored for being that person. You go on to describe how: "real and lasting self-worth comes from consciously creating a life that you've earned and that is authentic." It gives me chills, because I think it's so where a lot of people are at right now.
ADC: The thing is, unfortunately, the way we look and our level of fame are the biggest commodities in the world. Never more than now do we live in that culture. And it's extremely dangerous, because it means people have zero investment in the internal self. How do you raise kids or encourage people to develop anything else, when they can point at so many people who are basically famous for being famous, and say, "Why do I have to develop myself as a person? This one didn't and that one didn't." It's like, what's the upside to developing yourself?
RW: So, what is the upside of developing yourself?
ADC: Well the downside to NOT, is that you're constantly relying on external sources to validate you, whether it's how many social media followers you have. Whether it's how many pictures of you are published in magazines. Whether it's how many paparazzi are outside your door. Whether it's how much free stuff you get. Whether it's what you get paid to do an ad. It's all about other people validating your self-worth, and that is a very, very dangerous place to live, because you're constantly relying on outside sources to feel okay about yourself.
RW: And when that all goes away, where are you? Literally, what's left?
ADC: Exactly, you don't exist because there is no mirror. There's no one to reflect back at you that you exist.
RW: You mention many years of therapy, but in terms of, like, "Who is Amanda, and what am I here to bring into the world?"—what are your practices for staying connected to that place of authentic self-worth?
ADC: It's been different things over the years. For a period of time, it was yoga, and kundalini yoga specifically. At another, it was Buddhism. Then 12-step. Another time, it was simple prayer and meditation. I've taken bits and pieces from everywhere and now I've kind of got my own thing going on. My own tool kit. I also practice TM, and nature is a fail-safe for making me feel grounded and connected to myself.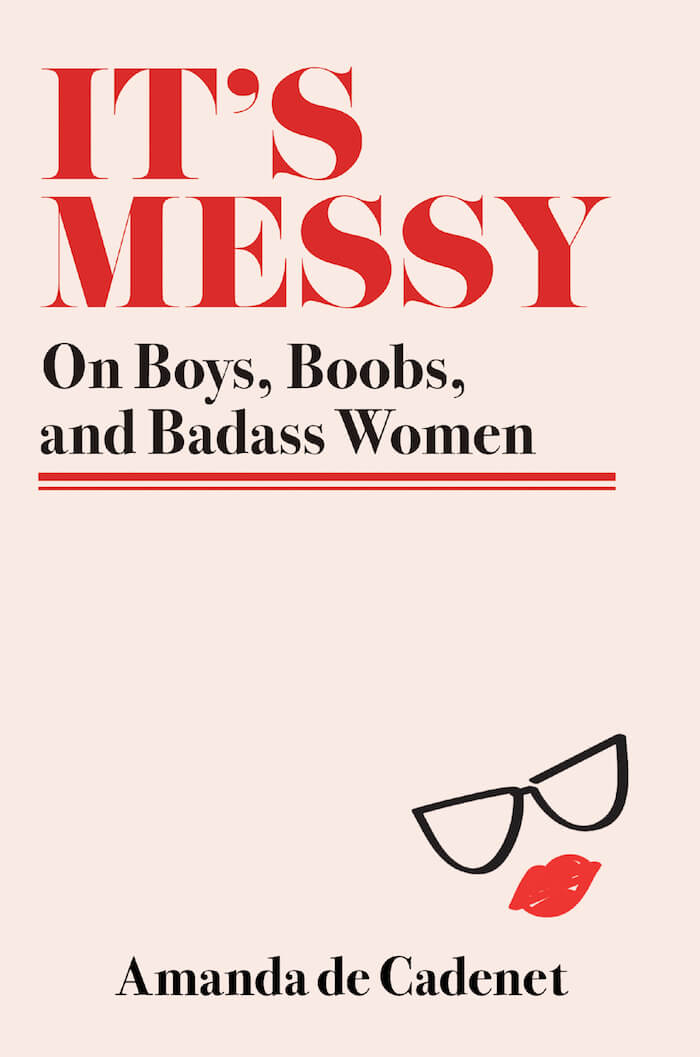 RW: I think sometimes when you've been using a practice for a while, you may have realizations that can create a permanent perception shift. Like you learn to recognize, "Oh, I'm in this kind of behavior pattern. I know where that leads me." And so you no longer need the practice, because you've learned how to bring yourself back.
ADC: You've got the years of experience, and that's what growth is, right? The most painful place to be in for me, has been to know that I needed to stop a behavior, to observe myself doing it and know the pain on the other side of it, but not be able to stop myself. I just had this upstairs just now, where I was like, "Gosh, why do I keep going to this person for proof that I'm not good enough?"
There's a certain person in my life who's the least responsive, the least enthusiastic, the least excited to have anything to do with me, and yet I keep going there. Out of the 10 times I might have gone to them in the past, I probably do it two times now. The eight times I don't, I'm really proud of myself because I'm like, "Well done. You didn't ask for more proof that you're not good enough."
RW: I obviously looked at your birth chart, and your Moon is in Leo, which suggests a real emotional need to be seen and celebrated. Out of balance, this can manifest as things like the love addiction you talk about in the book, for example. Have you come to a place where you can recognize the sorts of situations that will flip you into your pain body?
ADC: I do know those people and those situations, and impulse control has been something I've had to work on a lot, to not tell people what I think of them.
RW: Interesting … Addiction to drama is another trait of Leo Moon out of balance. Like, "Let's stir things up so you can pay me more attention" kind of thing!
ADC: So interesting. I come from a lot of neglect, so it makes sense that I would do that. However, I also know now that it's just a way of creating a distraction from what I actually need to deal with in myself. I recently abstained for a year from telling someone what I thought of them. Someone I'm really close to, one of my best girlfriends. I did it as an experiment, and wrote all these emails and letters and just never sent them. Over time I learned that I just don't need to go there, and I probably would have taken the situation to a completely different place if I had.
RW: Lastly, I want to talk to you about self-love, and specifically self-pleasure. Both our books mention the taboo around female masturbation, and you talk about how, as girls, we're not taught that sex is meant to be pleasurable. It's basically something to be feared, because it's what gets you pregnant or in trouble. I draw the connection between our sexual pleasure and our creativity. How does the fact that we're not taught to pleasure ourselves impact women's view of ourselves as creators, as leaders, and our confidence about putting ourselves out in the world?
ADC: It's all connected. If you're oppressing or suppressing any aspect of yourself you're prevented from having a full life experience. Whether it's your sexuality, your intellect, your creativity, your spirituality, if any aspect of you is closed down, you're not living authentically and you're not living to your full capacity. It means you're limiting your experience of life. Creativity does come from the same place as sexuality, and I'd actually be very curious to know about the sex lives of the women who are considered to be successful in that area.
RW: It would be a very interesting study to do actually. And a really good interview series …
AC: Yeah, right? There you go. One of us will have to do it!
It's Messy: On Boys, Boobs and Baddass Women by Amanda De Cadenet is out now.