COMFORTABLY NUMB: EAT THE PAIN AWAY
Is our obsession with healthy food just another way to eat the pain away, asks Kate Atkinson? Images: Instagram.com/dishpigs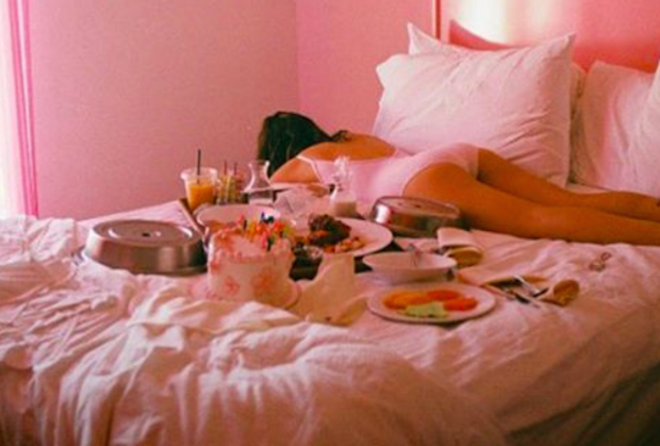 "Food, glorious food!
Hot sausage and mustard!
While we're in the mood —
Cold jelly and custard! "
Lionel Bart, Oliver – Food, Glorious Food Lyrics, 1968.
Cut to the twenty first century: "I'll have the burger please. Only I won't have the bun. Or do you have gluten free bread? Wheat gives me hives. Does it have seeds in it too? Where was the meat farmed? Were the cows happy, like REALLY happy? I mean, ecstatic. Oh and can you make sure there isn't any cheese on there? I'm allergic to dairy. My whole face turns bright yellow when I eat it. Actually I'll just have some lettuce, thanks."
To quote the Miranda July film title, this has begun to sound just a little like me and you and everyone we know. And apologies in advance to all my vegan, gluten-free friends out there, but can we just take a step back from obsessing over every morsel that goes in our mouth for a moment?
I'll preface this by admitting I ate gluten-free bread the other morning (and full disclosure, it was really not as good as sourdough). Why? Because I'd travelled from the NY winter (read: seven layers of clothes + one extra layer of fat) to my home town of sunny Sydney, and found I was suddenly hyper aware of what I ate. But how many of us actually have a serious intolerance to gluten i.e. celiac? Why not just say we feel fat, and are convinced for some reason that "gluten-free" also means less calories?
Here's some food for thought: are we depriving ourselves of the snacks we know and have always loved, inventing all sorts of conditions, because we're ashamed to admit that actually we just really want to be perfect? Ashamed of looking stupid and being so susceptible to the unattainable ideals we're pushed, since we all know perfection is impossible.
As ballet coach Thomas Leroy says to an emaciated Natalie Portman in Black Swan: "Perfection is not just about control. It's also about letting go. Surprise yourself so you can surprise the audience. Transcendence! Very few have it in them." And when it comes food, I think we should do likewise.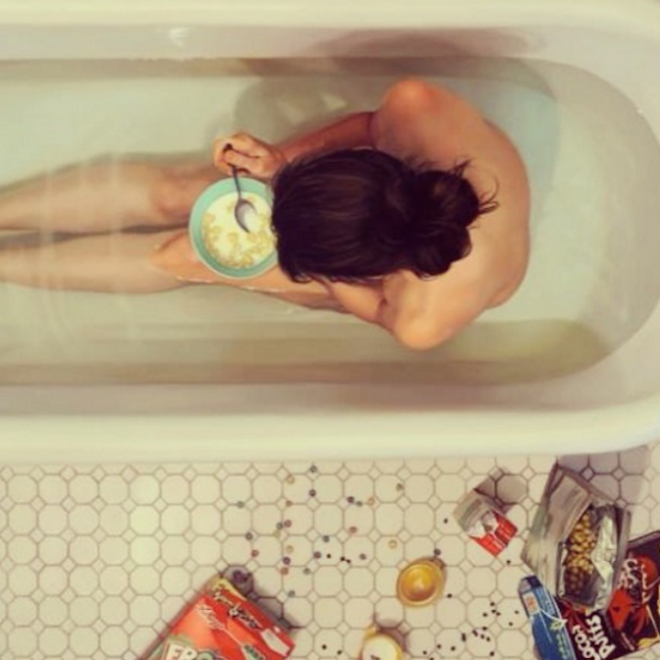 Back in high school, the pursuit of body-perfection meant doing star jumps in the toilet cubicles and puking when we thought no one is looking. Not me personally, but many girls I knew.
Now we're all grown up, its our addiction to false nutrition bullshit that's feeding the same appetite for fear. See the modern malaise of Orthorexia nervosa – literally translating as "proper appetite", and a pathological fixation with eating only "healthy food," that has aptly been described as "a disease disguised as a virtue".
A condition in its infancy, Orthorexia is not yet recognized as a psychiatric disorder – but I see focussing so thoroughly on virtuous eating as just another way of distracting ourselves from our reality, and numbing what's really going on.
I believe perfectionism is self-abuse of the highest order – and deprivation just another means of exercising control in a world of imperfect unknowns. On a parallel with OCD, it's a way of ignoring our pain and conforming to perceived societal norms…but what for exactly? To maintain the body of a 12-year-old who's never even menstruated, or, come to think of it, slept with a man who told them they had a great ass?
A friend of mine, Georgia Ashdown, has recently started a blog in Australia called Dish-Pig as a way of exploring women's relationship with food. Her crowd are foodies, but they aren't obsessive, and while they're all about sustainability and conscious eating, they also champion the enjoyment of food in a progressive way. Think hot babes (US Vogue are fans) eating ACTUAL food, not cotton wool!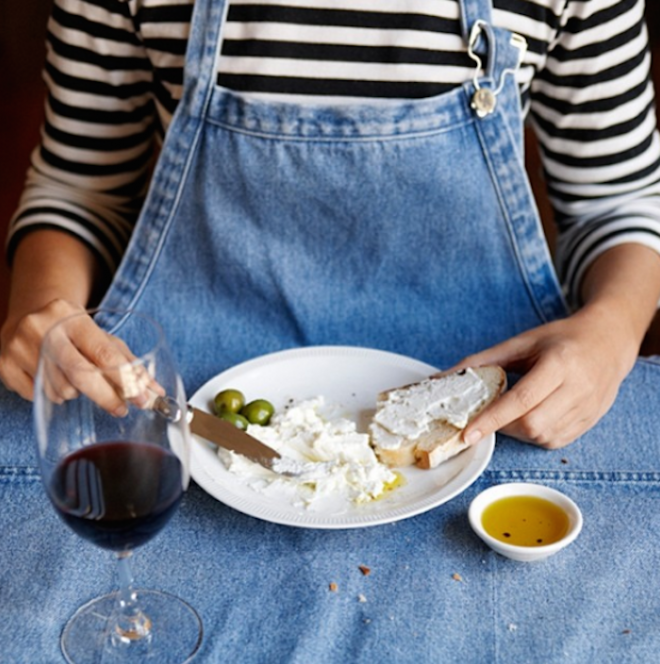 I think it's time for a new language around food. Most women (myself included) have a long way to go in learning to truly love  our own bodies. With so much social conditioning about we should look under our clothes, how can we not feel terrible when we see ourselves in the mirror naked?
By realizing none of this shit actually matters, because it really, really doesn't. By remembering we are not the women being forced to marry suicide bombers in ISIS. By taking the time to tell each other how great our asses look. By realizing that it is totally normal and acceptable to pig out sometimes and not rush to justify it to others and ourselves. By no more comparing ourselves to celebrities or impossibly thin friends. By reading up properly on food, not just jumping on the latest fad diet when it comes along. By realizing that the people you want to look good for really DON't care – they just want you to be happy in your own skin.
There are so many things in the world we can't control. A talking head that no one can quite believe has been given an international stage. Gun laws that mean your four-year-old is able to shoot you. Climate change. Terrorism. Police brutality.
Can't we just enjoy and be grateful for the simple pleasures we have?
To quote political activist and author Anne Lamott:
"I think perfectionism is based on the obsessive belief that if you run carefully enough, hitting each stepping-stone just right, you won't have to die. The truth is you will die anyway, and that a lot of people who aren't even looking at their feet are going to do a whole lot better than you, and have a lot more fun while they're doing it."
We are all enough. More than enough. So isn't it time we ate enough, too, and stopped picking toppings off our pizza? It's getting really, really boring.