Scorpio season 2017 invites us to dive deep into the shadows, so that we can emerge reborn, says Bess Matassa … PLUS primal thrill-seeking for your Lilith sign.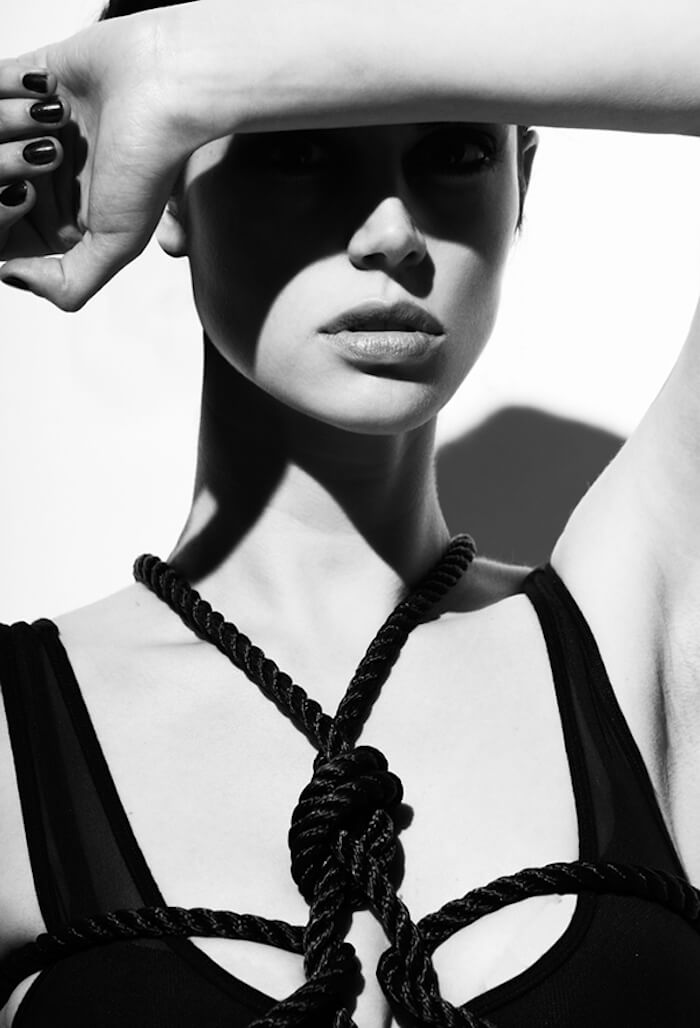 Welcome to the jungle, carnal starlets. The zodiac's bestial baroness pulls no punches and takes no prisoners as she brings us down to our knees and into the heart of blood, sweat, and tear-drenched magic.
This muscular mami wants you to feel every last sensation as you gnaw the sweet meat right off the bare bones. The unexpected treasure, primal thrill-seekers? When we smoke it out of the closet and burn it all the way down, we're left with rock solid, gold-soaked selfhood that can never be taken from us.
So go hard. Go deep. And let it bring you on home. Get down and dirty and wash it crystal clean of apologies and shame. It's all a part of it and it's all a part of you. Lust after it. Long for it. And know that you can survive every last loss and learn to long for it all again.
Your love is deeper than the ocean and you're ready to shake it all the way down to the molten-hot core …
The keyword: Intensity.
The song lyrics: "Welcome to the jungle/You learn to live like an animal in the jungle where we play/Watch it bring you to your sha na na na na knees, knees"—Guns N' Roses, Welcome to the Jungle
Check out Bess' Scorpio Season 2017 playlist, complete with erotic rockers, carnal crooning, and night movers & shakers.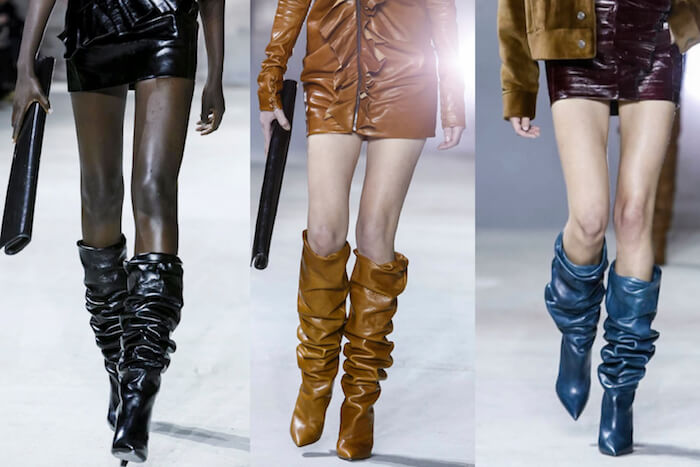 The color palette: unearthed geodes and glow-in-the-dark noir. Blood rubies, neon magentas, black vinyl, and liquid gold.
The style: Miami Vice meets the Roman bacchanal. Think sweat-drenched skin, waterproof bodysuits, strong shoulders, serpentine bracelets, and thigh-high, razor-sharp boots.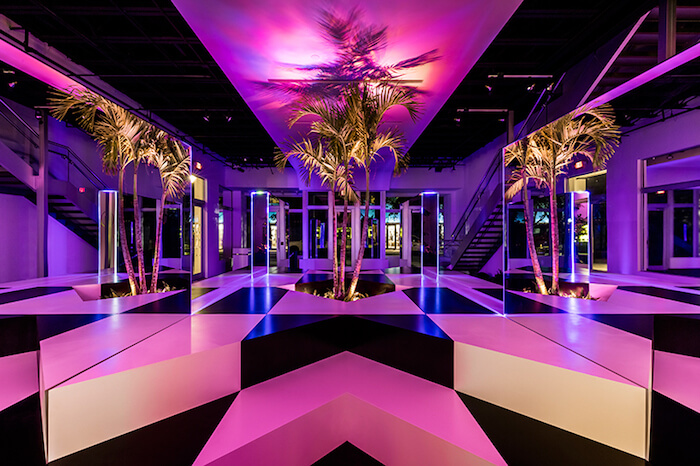 The scents and flavors: midnight snacks and deep-diving treats: carpaccio, ghost chili, indolic fragrances, rock candy, and smoked everything.
The healing: harder, deeper, longer. Tantric sex, scuba diving, escape room adventures, blindfolded hide-and-go-seek, shibari bondage, and strength training.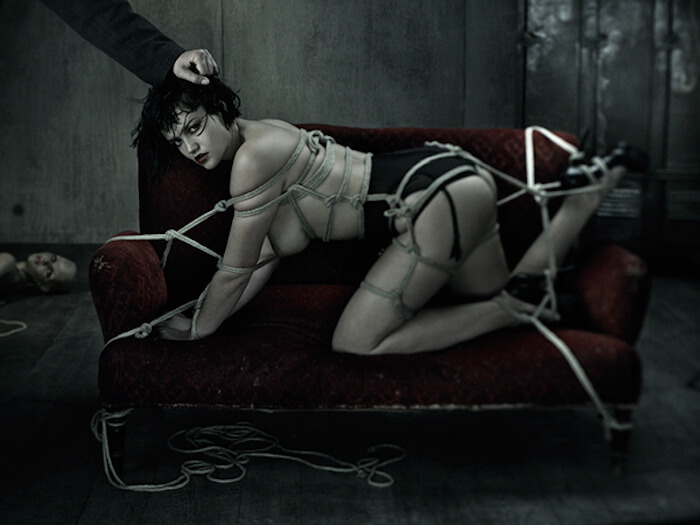 >>>
Sensuous Invitation of the Month: Primal Thrills for Your Lilith Sign
Although traditionally ruled by lord of the underworld, Pluto, Scorpio shares a deep affinity with the full-throttle passions of lusty Lilith. This shadowy woman harnesses her harlotry to probe the potency of animalism and the so-called forbidden.
While we sometimes shy away from bringing the "drama," this season asks us to step directly into the wrestling ring and to fire up our operatic vocal chords, because a life worth living is worth living down to the bone. So belly up to the bar and take a bite out of everything with a primal sensation built for your sign …
New to astrology? Discover your Lilith sign HERE.
Lilith in Aries
Scorpio season invites you to hone your fighting skills to battle for your deepest desires. Primal Thrill: Power up with the badass maneuvers of Mixed Martial Arts.
Lilith in Taurus
Scorpio season invites you to sit with the less comfortable sensations and let the dirty work transform you. Primal Thrill: Dive into the torrid, exfoliating sensations of a sweat lodge.
Lilith in Gemini.
Scorpio season invites you to reveal the messier pieces of your story as you sing your fullest, most carnal song. Primal Thrill: Celebrate beastly revelations with mix & match animal prints.
Lilith in Cancer
Scorpio season invites you to enter another's emotional landscape with both curiosity and appropriate boundaries. Primal Thrill: Penetrate the corners of human consciousness with a psychological thriller.
Lilith in Leo
Scorpio season invites you to mix your poptastic penchant for sun-kissed optimism with some darker explorations. Primal Thrill: Collide with the highs and lows of experience-rich opera tunes.
Lilith in Virgo
Scorpio season invites you to play with stepping away from towing the line as you expose the full range of your capabilities for the world to witness. Primal Thrill: Revel in both the painstaking behind-the-scenes detail and embodied empowerment of tattoo art.
Lilith in Libra
Scorpio season invites you to take your partnerships even deeper as you risk the harder aspects of intimacy. Primal Thrill: Take a loving leap with high-flying sky diving.
Lilith in Scorpio
Scorpio season invites you to explore your urge to possess, and let ungripping become your sexiest form of self-expression. Primal Thrill: Bare it all and tenderize your trust issues with Shibari bondage.
Lilith in Sagittarius
Scorpio season invites you to adventurously probe your inner emotional landscapes. Primal Thrill: Saddle up for wild rides with a Dallas-rodeo-style mechanical bull.
Lilith in Capricorn
Scorpio season invites you to let it go and let it flow as you sample new flavors of power that come from surrender. Primal Thrill: Settle into the rollicking sensation of releasing the wheel with an upside-down rollercoaster ride.
Lilith in Aquarius
Scorpio season invites you to mix your intellectuaism with some carnality as you let your freak flag fly. Primal Thrill: Feast on the communal strangeness of Burning Man-style gatherings.
Lilith in Pisces
Scorpio season invites you to recommit to holding every last sensation tenderly, without your empathy becoming a liability. Primal Thrill: Let yourself get carried by the crowd at a heavy metal concert.
Bess is available for private readings and astro-themed events. Connect with her at Mojaverising.com