In conversation with Victoria Moran, author of The Good Karma Diet (aka the book that changed my life – this week). PLUS 4 ways to eat for better karma. By Ruby Warrington. Artwork: Raw Vegan Blonde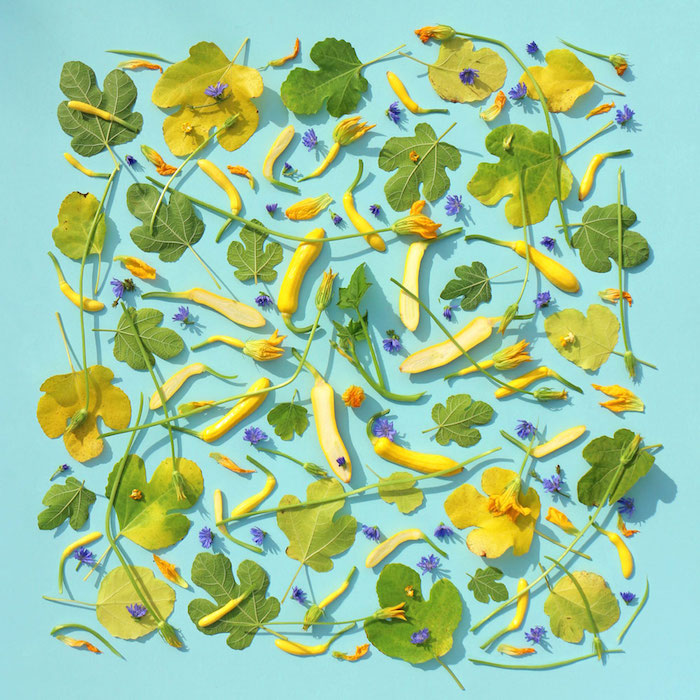 When I saw a flyer for a book called The Good Karma Diet, being a good Buddhist (kinda) I had to check it out. It went on to mark a turning point in my personal food history.
I've been "pescetarian" for six years (fish aren't mammals, it was different I used to tell myself), and stopped eating dairy after I started breaking out in these weird eczema-like rashes after my move from London to NYC.
And if going fully vegan sounded like the logical next step – ethically, environmentally, politically, and for my health – it was also going to be really inconvenient. I mean, have you looked at a restaurant menu lately?
But then I read The Good Karma Diet, and all that fell away. Besides the very well documented health benefits, I think it was reading this that finally swung it: "
So I reached out to the author Victoria Moran, a vegan for 25 years years and 60-something-going-on-30. Below is what she said about the karma of going vegan: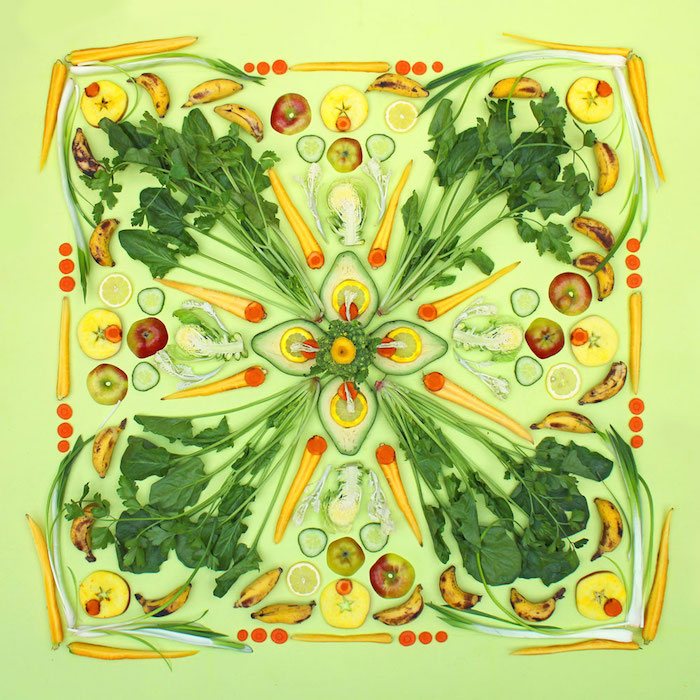 In a sentence, how is veganism a spiritual practise?
Everything we know about spirituality or religion is a matter of faith or belief, except for one great certainty: kindness is divine; this is veganism.
What are 5 surprising side-effects of going vegan?
– A more open heart – to both human and non-human animals.
– An incredible community to be a part of – I chuckle to myself sometimes that I have so many "cool" friends of all ages, even though I wasn't at all part of the "in crowd" back in school when that mattered so much.
– There are so many aspects of vegan living to discover beyond just food. It takes some getting used to – buying mascara at the same store where you buy nutritional yeast! – but once you do, you learn that cruelty-free and toxin-free often go together.
– Feeling better because you're vegan makes you want to feel better still, so it inspires an interest in exercise and alternative healthcare and other avenues to ever greater wellbeing.
– The gift of simplicity comes with a vegan lifestyle. When you know your life is dedicated to the wellbeing of others, petty stresses aren't as stressful as they once were and it's easier to enjoy the little things.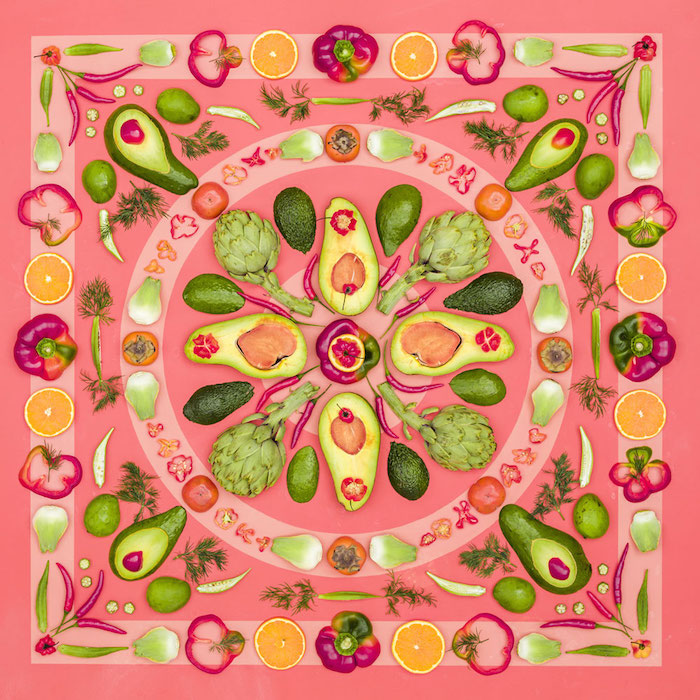 But wait, I live in NYC.
Personally, I don't go to a lot of "regular" restaurants since, for me, they're not regular at all! If I go to a place that serves meat, it's usually Indian or Italian or Mexican or Asian or Ethiopian, so there are plenty of vegan choices. If I have to order sides, I order sides. I don't ever eat before I go out. I trust that when it's time to eat, something appropriate will be there. I've never been disappointed.
And how can I be a good vegan guest?
Once people understand that this is a serious choice for you, either a moral imperative or an important health decision, most are happy to accommodate, especially is you offer to bring a dish to share. Another good tip is not to get involved in detailed answers about why you're vegan when other people are eating their non-vegan foods. Something along the lines of "I just feel better eating this way" should suffice for mealtime conversation. If someone is seriously interested, they'll seek you out privately and you can share all you know.
What kind of good karma have you experienced since going vegan?
The first thing I noticed was the lifting of a great burden that I hadn't realized I was carrying, the burden of responsibility I bore for the suffering others had been forced to endure on my behalf. Then, on a very practical level, the extra weight I'd dealt with since early childhood, except for respites of "dieting," came off and has stayed away. I also find I get happier as time goes by. I'm in my mid-60s and in good health, with a tremendous amount of meaning and purpose and adventure in my life.
Read on below for an excerpt from The Good Karma Diet, on 4 ways to eat for better karma.
The Whole-Foods Plant-Based Diet (WFPB)
The Whole-Foods Plant-Based Diet (WFPB) is the popular term coined by nutritional biochemist T. Colin Campbell, Ph.D., lead researcher of the China Study, the largest population-based nutritional study ever conducted. In The Low-Carb Fraud, Dr. Campbell and Howard Jacobson, Ph.D., define the WFPB diet as: "whole foods…as close to their natural state as possible. A wide variety of fruits, vegetables, grains, nuts, and seeds make up the bulk of the diet. It includes no refined products, such as white sugar or white flour; no additives, preservatives, or other chemical concoctions…no refined fat, including olive or coconut oils; and minimal – or better yet, no – consumption of animal products, perhaps 0 to 5 percent of total calories at most."
The Starch Solution
John McDougall, MD, the California internist who's devoted his career to healing people from the chronic diseases of Western civilization, takes a very low-fat approach and celebrates the basic starches—rice, wheat, potatoes, barley, taro, and so forth—that have supported humanity for eons. Vegetables, fruits, and beans comprise the rest of the diet. He named a book for this: The Starch Solution.
The Esselstyn Approach
The Cleveland Clinic research study done by Caldwell Esselstyn, Jr., MD, showed how an oil-free, whole-foods, plant-exclusive diet with plenty of greens was capable of reversing heart disease in patients whose cardiologists could no longer help them. He expounds on his long-term study and its results in his book, Prevent and Reverse Heart Disease.
His son, Rip, a handsome endurance athlete and former firefighter, takes the same approach and calls it "plant-strong" in his books, The Engine 2 Diet and My Beef With Meat. (The Campbell and Esselstyn plans are virtually identical, and the McDougall plan is very similar, all emphasizing whole, plant foods and no oil. This way of eating was showcased in the popular documentary and subsequent bestselling book, Forks Over Knives.)
The Nutritarian Diet
Joel Fuhrman, MD, author of the NY Times bestseller, Eat to Live, recommends a "nutritarian" diet built primarily around vegetables, fruits, and legumes. Whole grains are allowed, but not emphasized, and moderate consumption of nuts and seeds is encouraged. He suggests getting at least ninety percent of calories from whole plant foods, leaving up to ten percent for the occasional indulgence and for animal products for those who aren't going to part with them entirely. In my practice as a holistic health counselor and vegan lifestyle coach, I found that clients did extremely well with this approach.
Plant-Based, Lower-Carb
A newer player on the vegan field is a higher-protein, higher-fat, lower-carbohydrate rendition of a way of eating that is still, by definition, high in naturally occurring carbohydrate because that is the nutritive property that predominates in most plant foods. If you've read a lot of diet books, this sounds bad ("The carbs are coming! Run for the hills!") but it's actually good. We're designed to function on a diet that derives most of its calories from the naturally occurring carbohydrates in plant foods. Attempting to avoid all carbohydrates because refined sugar and white bread aren't good for you would be like avoiding marriage because some men beat their wives.
Despite the profusion of laboratory and epidemiological studies supporting the efficacy of the approaches outlined earlier, some people feel that they do better with a little more protein and fat. Their predilection was given scientific backup by David J.A. Jenkins, MD, Ph.D. (he developed the concept of the glycemic index) who advocates for a plant-based diet favoring non-starchy vegetables, soy foods and mock meats, lower-carb beans (mung, great Northern, lima, fava), nuts, seeds, and avocado, and low-sugar fruits, such as berries. This diet has been called "Eco Atkins."
Excerpted from THE GOOD KARMA DIET: Eat Gently, Feel Amazing, Age in Slow Motion by Victoria Moran, with the permission of Tarcher/Penguin, a division of Penguin Random House. Copyright © 2015
Are you vegan, or thinking about going vegan? Connect with us an share your experiences on Instagram, Facebook and Twitter!