The 2019 Leo Full Moon Lunar Eclipse is a powerful invitation to push past resistance, hit the refresh button on your creativity, and show up ready to sparkle, says Sandy Sitron …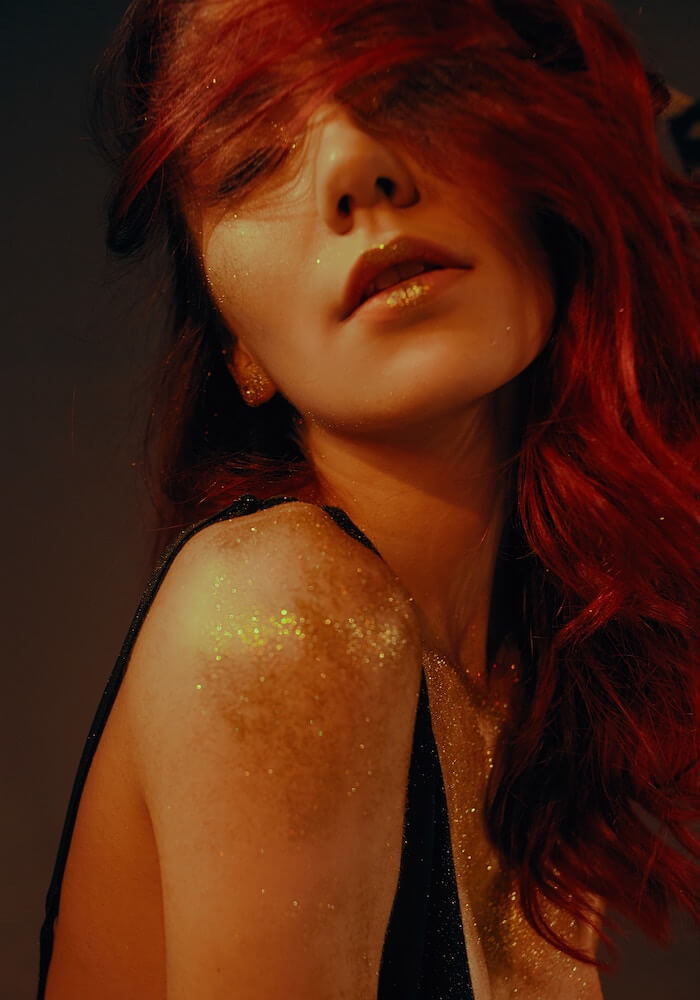 Full Moon Lunar Eclipse :: January 21 2019 :: 12:17am EST :: 0 degrees Leo
Lace up your shoes and get ready to play a game. Grab your bowling ball and hurl it down the lane. It's time to take aim. You'll set up the pins and you'll knock them down. How the game is played depends on your exuberance, focus, and finesse. 
On Monday at 12:17am EST, the skies light up with a Full Moon Total Lunar Eclipse in the sign of Leo. There's a lot going on at this Full Moon. Most importantly, we get ready to hit the refresh button. Since February 2017, most of the eclipses have illuminated the Leo/Aquarius axis, and this is the final one. The Leo/Aquarius Eclipses have helped us define our individuality and loop us into the collective.
Eclipses help us end old patterns and start new ones. There are multiple themes coming to the surface at this important lunation. Mercury (the ruler of writing) is still in matter-of-fact Capricorn, so I'll be practical and describe these themes one by one:
First of all, how are you approaching your work? How do you set 'em up and how do you knock 'em down? With Mars square Saturn exactly at this Full Moon, you need to go after what you want, but you need to do it in a structured way. This aspect can put the pressure on. Are you willing to release some tension and create a new pattern around how you work?
Next, put yourself out there and play the game, while tenderly tending to your ego. You have something to share and you need to shine. This is a Full Moon in the theatrical and brilliant sign of Leo. Leo urges you to share your unique soul with other people, through creativity and play.
Sometimes the R word, "resistance," comes up when we try to put ourselves out there. It can be scary to be exposed. This Full Moon urges you to push past resistance and fear so that you can get out there on the slickly polished floors of the bowling alley, ready to play. Do a little dance. Show off! Shine!
Is there a message or creative spark that you've been too afraid to share? This Eclipse might open the windows and doors for you. Create a new pattern. The sign of Leo reminds us to begin by being playful and see where we go from there.
Finally, circumstances may seem precious or important right now, but can you set your ego aside and make it into a fun game where everyone gets to take a turn? The more that you are able to release a preoccupation with self, the more mental perspective you can achieve.
Overall, this is a moment for spontaneous and creative action. Have fun with it! Play a game. When the bowling pins are cleared away, it's time to start all over. Let yourself have a fresh start every time. Allow space for your uniqueness, and use this Full Moon to celebrate and release!
///
Full Moon square Uranus
Electrifying dance moves.
Shake it, shake it, shake it off. You're dancing. And your body is making all kinds of surprising new shapes, almost without your conscious permission. Allow yourself to be surprised by your own choices. This Full Moon offers moments of action followed by lightening bolts of self-discovery. Did you even know you had it in you? Open to the fact that the plan can only take you so far. There is genius that arises in the moment.
///
Full Moon trine Chiron
A mud bath.
You are removing layers of residue. Sitting in the muck might be a way to feel clean. Healing is happening easily and spontaneously. It's taking unexpected twists and turns. It could be that one moment you're covered in a dry clay mask, dirtier than you've ever been before, but in a good way. And the next moment your skin glows with refreshment. Don't be afraid of tears or emotional release. Just like the mud bath, they are an unexpected way to peel back the layers.