The Scorpio / Taurus axis invites us to embody our wholeness—which is only ever possible when we quit faking it …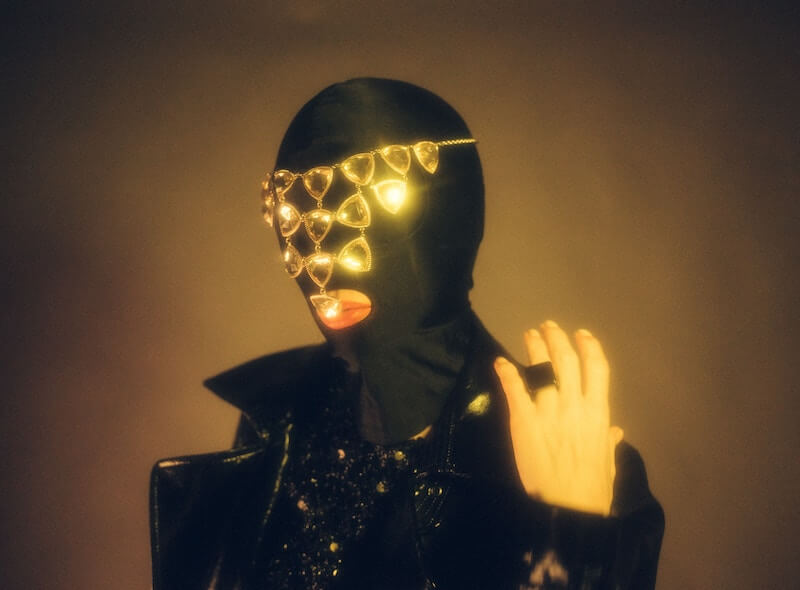 Nobody wants to be a faker—but we do it all the time. The fake smiles, the fake "I'm fine's," the faking we're holding it all together, when inside it feels like part of us is dying. This Taurus Full Moon, can we please make a pact to quit with the faking already, and embody those parts back to life? (If you're just here for the ritual, it's at the end of the post. Clue: you'll need one of these).
Scorpio season is a time for getting REAL. For confronting the raw truths of existence, and the shadow parts we usually work so hard to conceal. When the moon becomes full in the opposite sign of Taurus, it's shining a torch under the dusty sofa of our psyche. A chance to clean out some of the cobwebs and to prove there are no monsters hiding out there after all, what we find are just the damaged, and therefore "unlovable" parts, we have shamefully been clamoring not to reveal.
Ugh, it's exhausting, isn't it? The faking?
I dusted out some of my cobweb/monsters last week, when I wrote about the truth of running a (spiritual) online business (a.k.a. all the ways I've tried to monetize The Numinous and failed). It felt risky and whiney and ugly to put it out there, but it had gotten so very heavy I had to get it out of my body. The response, OF COURSE, was a massive out-breath from my readers who are done pretending too (which I'm also guessing is you).
///
I'm writing this from Women's Week at Kriplau. My first time attending a retreat here, having been a presenter many times, I opted into a workshop titled The Alchemy of Writing. Sat on my backjack in this morning's session, knees hugged tight to my chest, I had been longing for this this moment. A much-needed refilling of an inner cup that, in the past 12 months especially, has given so, so much.
Why was it then, that the expectant camaraderie encircling the other women in the room did not feel like it extended to me? How could it be that I felt this insecure as part of the group, opposed to the times I was leading it. Why, having spent the past two years confronting my fear of public speaking head-on, did my heart begin to pummel the interior of my ribcage at the mere idea of raising my hand to speak?
How fitting that our first writing prompt in today's session was: "A time when I felt one way and acted another." Holy mama. Also fitting for Scorpio season, here are the first few lines that stumbled out of me in response:
"I knew I was supposed to say 'yes,' and so that's what I told him. 'Did you come?' He needed to know for his pride. We were in his parents' house, chintzy covers on the bed, the reek of skunk weed clinging to the curtains and the shag-pile carpet. There was no doubt in my mind that he'd been picturing this moment—my deflowering—from the moment that we met."
And so began a six-year stint (the first six years of my sexually active life) when lying on behalf of my body became my basic MO. Looking back, how could this NOT have led to issues with me "using my voice" in other areas of my life (given the fact that our vocal chords and our vaginas are also intimately connected)? Or me feeling like faking it (including the smiles, the 'I'm fines', the pretending I'm not hurting inside) was the proper thing to do?
As with my struggles to ask for what my work is worth, I suspect I am not alone in this one. When I recently interviewed sober sexpert Tawny Lara for my Sober Curious podcast about why she quit faking orgasms in sobriety, she explained that quitting drinking had led her down a path of radical, Scorpionic, honesty. Feeling your emotions in the raw, day-in-day-out, will do that to a girl. In a post on the same subject on The Temper, she wrote: "This honesty eventually crept into the bedroom. I was done adding a performative element to sex. The thought of tightening my pelvic floor while gyrating my hips and moaning in pseudo-pleasure just seemed like too much work."
///
Because the truth is, faking it is the fastest way to drain us of our precious life force energy. In fact, the effort it takes to maintain even the smallest "white lie" could be used to power whole movements; write books; launch and fuel game-changing enterprises; and radically transform lives. Which means, whatever you've got squished under your soul-sofa, know that it is sapping you of your very aliveness. But will you have the courage to shine a torch under there and chase it out for good?
You can practice with the small stuff. No more fake smiles. No more 'I'm fines.' Notice, as you shun the fake comfort of "fitting in" in favor of a vulnerable just being, how much more deeply you belong to your body temple, like it was waiting for you to inhabit it fully all along.
More, much more, on the energetic invitations of the Scorpio-Taurus axis, with advice and insights from myself, Betsy LeFae, and Bess Matassa, in this month's subscribers' only edition of the Now Age podcast.
And as for your Taurus Full Moon ritual? Simple. Put on some smooth tunes, pull out your crystal dildo, and invite your whole, perfectly imperfect self, to COME HARD back into your body. As you commit to never, ever, faking it again.