"If Ayahuasca is the head medicine, Peyote is to heal the heart." One woman shares her Peyote journey, and tells how the mystical cactus helped her find her family. Images: Daniel R. Moore (homepage) and Abbey Watkins (post), both via Behance.net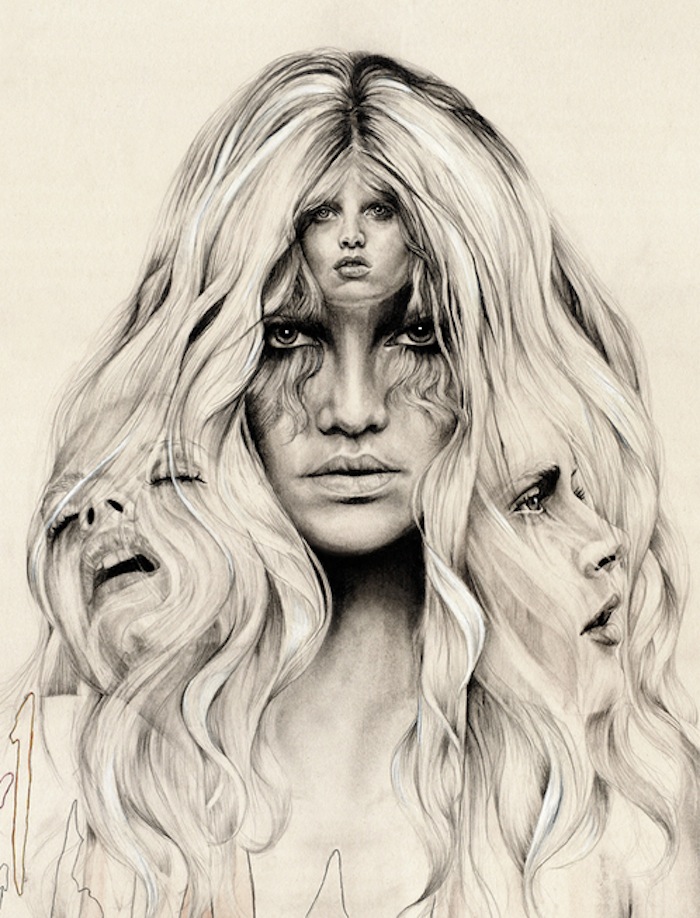 "I first heard about Peyote about four years ago when a friend told me about his experience in Arizona at the Church of Peyote, where he went to one ceremony after another for three months straight. I was captivated, and let him talk for three hours. His story was magical and he told it with so much love I could feel it. Also having known him for a while, I could see how his experiences had changed him as a person.
He continued to tell me whenever his "Roadman" (what the Church of Peyote call their Shaman) was doing a ceremony, and I always thought about doing it but the time was never right. Until my ex-boyfriend, also a mutual friend, texted me out of the blue three days after his first ceremony saying; "hey, I think I found OUR medicine."
He and I share a very intimate knowledge of each other's problems, and having taken Peyote he said he thought it could help me in the same way it helped him.
And so six months later, when I found out that he was organizing a meeting in Europe in two weeks time, it felt like a no-brainer. I had $200 in my pocket, but I was like, 'fuck it, I have to make it work.'
He's a pretty social guy and word had got around, so there were about 40 people in attendance. It was taking place in quite a remote place, and I travelled 24 hours to get there and missed the first round of medicine, so I was asking everybody how it was. They told me; "if it's for you, life will just make sense."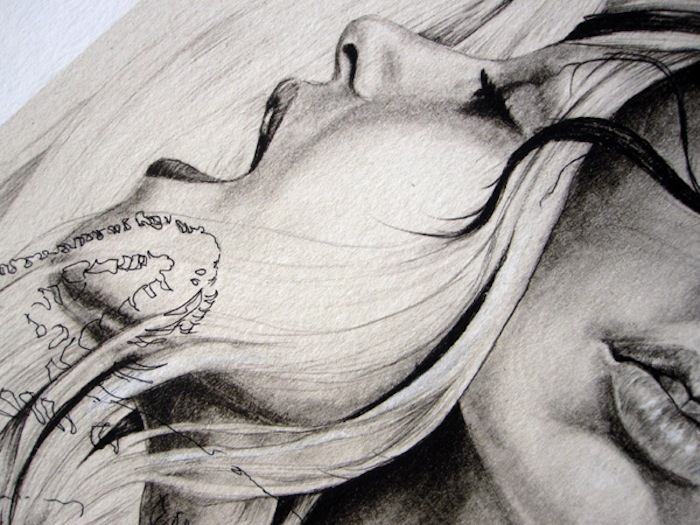 But I already knew it was for me.
Each tribe has their own way of running their ceremony, but I've done four ceremonies with the same guys now and it starts with burning tobacco, which opens up a channel to the spiritual world. The Roadman runs the ceremony, and then there's a Fire Chief, whose job it is to make sure the fire, the "Grandfather," stays bright and beautiful all night.
The person arranging the ceremony is in the "sponsored seat," and they set the intention for the night. The Doorman's job is to make sure people are sitting in the right spot and to keep things clean when people "get well" (throw up). The Drummer drums for everybody individually, and we all sing. And if the men run the ceremony, one female is also chosen to bring food – corn, meat and fruit – and water in the morning.
After the tobacco the Sponsor sets the intention for the night, then the medicine starts rolling, which comes in completely different forms depending on the Roadman. My first time, it came in four forms – a paste, a fresh form, a tea and a cold juice, and we were invited to take a portion of each. It's a very acquired taste and all you can smell for two days afterwards is Peyote…I can't describe it, because there's nothing else like it and you know it right away; the mescaline.
As for how it makes me feel? The first time it made me really, really tired. So tired I couldn't keep my eyes open. So the challenge was to sit and pay attention for nine hours straight.
It also really amplifies feelings. If Ayahuasca is the head medicine, then Peyote is the heart medicine. With Aya you take it and you go somewhere else, but with Peyote you're completely grounded. I could talk to you like I am now, no problem, it's just everything is amplified. In your head you're able to connect the dots, like when you're smoking weed, but in your heart it's like taking MDMA – when you feel connected to everything, and you're able to understand what everybody else is feeling.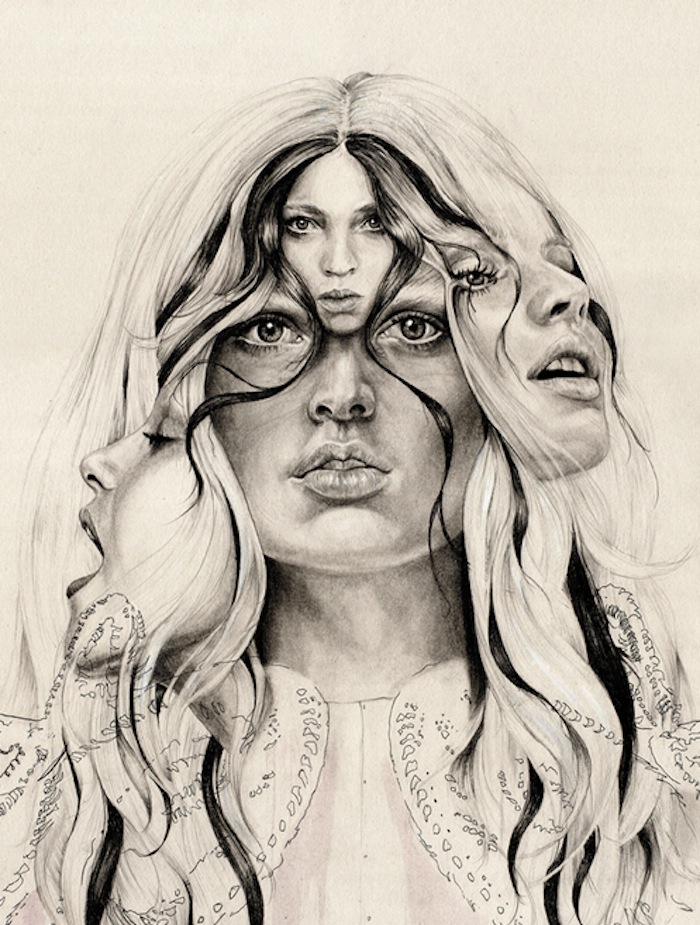 Some people get trippy visuals but I never have. That first time I did feel raindrops on my shoulder which obviously weren't there, and which turned into a feeling of joy that spread over my whole body. For me it feels like love is in that tepee, I don't know how else to explain it. And afterwards, I always feel supercharged.
After my first time, I did two more ceremonies in the space of two weeks. I only took a small amount the first time and didn't get well, but the second time I decided I wanted to dedicate my experience to different people in my life and wrote down ten names – so I took a spoonful of medicine for each of them…and got super well!
I saw it like there was obviously something that needed healing in each of those relationships, because when I took a spoonful for each of the same ten people the next time, I was flying high – a high that lasted six months. You go to places in your head where you get so emotional, and I often cry all the way through which is an amazing release in itself.
Now I feel like I'd do it once a month to keep me on track, like you might see a therapist. It can become a way of life, but for some people once a year is enough. Personally, I'd like to learn more, to understand the culture more and all the details about how to run a ceremony. They'd never let a woman put the tepee up, but I'm fascinated by the way they tie the knots in a certain way to honour the elements and stuff…and to learn about it, I just need to spend more time with them.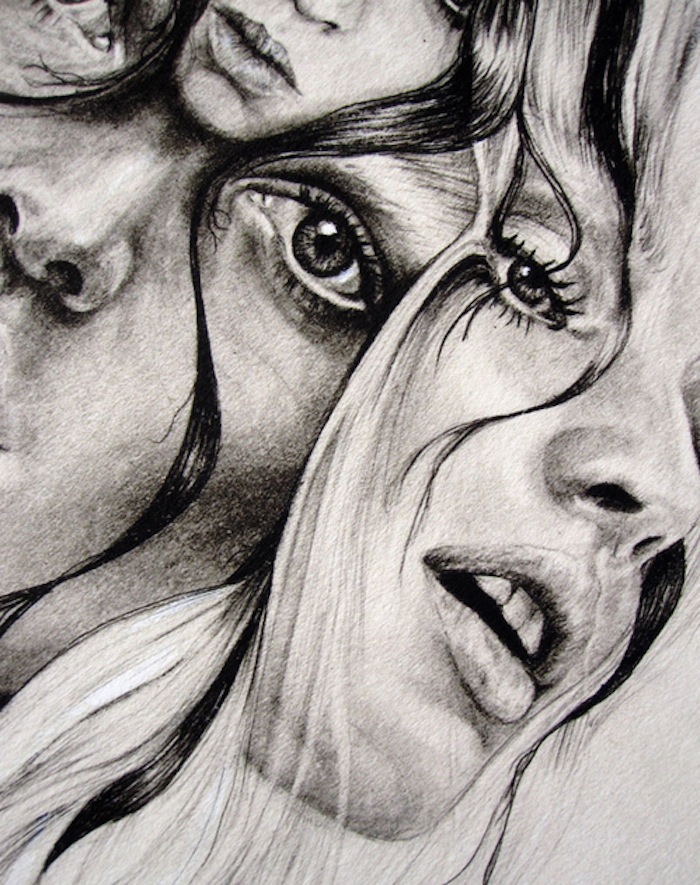 Also, the Roadman I follow is hilarious – he's covered in tats, like a Mexican gangster, and he's a funny motherfucker! For me he bridges the gap between my world and the ancient spiritual world, which makes it all so much more relatable to me. I told my friend I think I'm in love with him; he was like, 'get in line!'
More recently, visiting Phoenix Arizona for a ceremony to celebrate the 13th wedding anniversary of my Roadman and his wife was one of the most beautiful things I've every experienced. I felt so blessed to go to the place where they've been doing these ceremonies for thousands of years. It was like visiting the holy land. But I've also done one with a different tribe in the Bronx in New York City, which was run by my Roadman's 'brother.'
People in the Peyote families know each other as relatives, and they believe that if you bring a partner into the circle and sit next to each other, that means you're partners for life. It comes down to the fact that if you know this medicine works for you, then you feel a connection to other people in the same circles. It's like there's something in your makeup that's the same, or you understand that maybe you experience the same kind of problems in life.
For me, the most beautiful part of my whole experience has been learning what real family connection feels like. Seeing how much the families respect each other, it's ridiculous – and it's why I keep going back.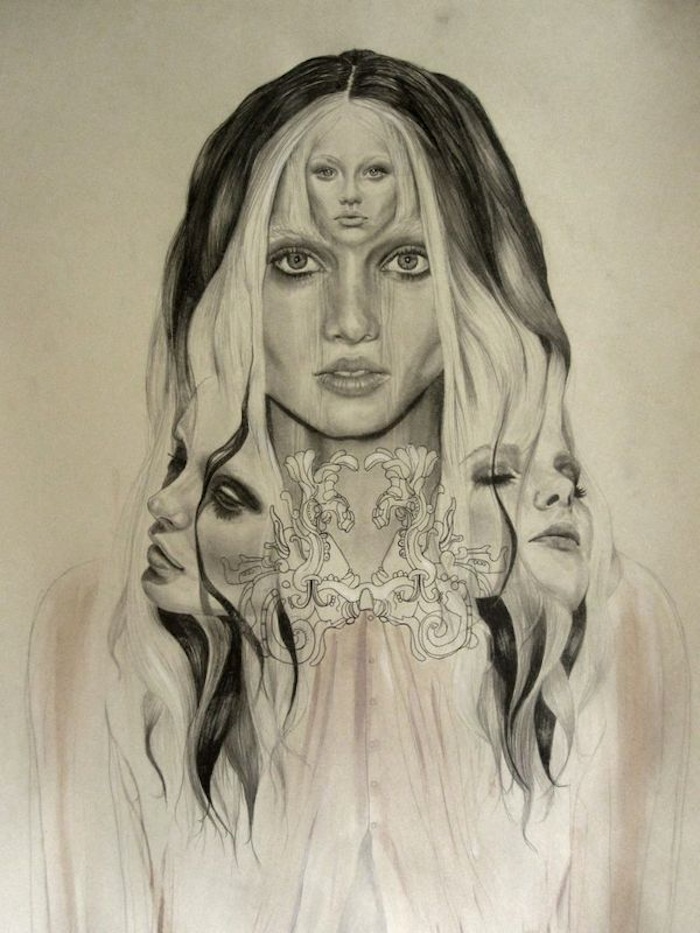 Growing up, I never understood what family values were – my parents were there, but not emotionally. We're very distant as a family. My friends are the people I would take a bullet for – but through the ceremonies, I'm learning how to forge a connection with my blood relatives too. The most important lesson has been to understand their value in my life, and to respect that. I appreciate them more for who they are now – and understand why maybe I should text my mom just to tell her I love her from time to time.
Elsewhere, it's brought me so much clarity. Meeting new people, I can tell what kind of relationship we're going to have, and if I used to have a tendency to give too much, now I'm aware of when that's happening so I can stop. It's like I've been granted an outside perspective. I've also learned to listen more and absorb stuff without feeling like I need to react right away. To just sit, and pay attention. I feel like I approach everything in a more peaceful, patient and positive way. And my close friends have all been able to see it."