As motivator Mars joins Saturn direct in Sagittarius, Shari Zollinger shares some insight for where each sign will begin to see solid progress…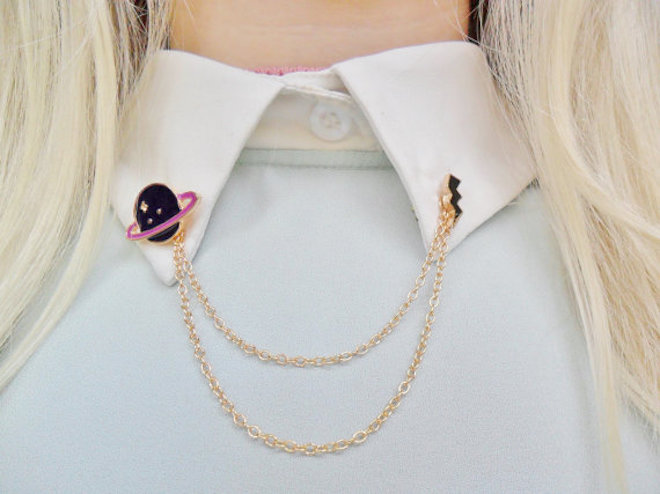 SATURN DIRECT IN SAGITTARIUS (8/13/16—12/20/17) :: KEYWORD – "MOMENTUM"
In the late summer of 1938 three young, French nationals, Genevieve and Bernard de Colmont and Antoine de Seynes, arrived in America to take their kayaks down the Green and Colorado Rivers (a feat that had never been attempted before). This French Trio brought with them state-of-the-art kayaks, cameras, camping gear and, because they didn't trust American drinking water, all the beer they could carry. This was no small feat, as they would have to paddle down 900 miles of very rough water. Three months later they rowed into Lee's Ferry, Arizona river-worn but transformed by the experience.
Saturn turned direct in Sagittarius on August 13. Do you feel a new sense momentum? Retrogrades often remind us to slow down, practice patience, to revise our to-do lists and check our supplies, twice. And with Saturn direct and moving again, warmed also by the energy of Mars in Sagittarius, the time is ripe to set sail on an adventure/venture that's been some time in the planning. Like the French trio, the time has come to point our paddles downstream.
Saturn direct in Sagittarius is not however, about doing things fly-by-night. Preparation is extremely important, as Saturn wants to methodically build the right foundation, to make sound calculations, and to consider any and all costs involved. The French trio was well prepared for their journey; dear readers you must do the same.
Sagittarius housing both Saturn and Mars insists that the intention with any ventures put into motion now is to grow, expand, and learn. It's time to take that class, to fly to Indonesia for a yoga teacher training, to learn a language, start a non-profit, activate a latent passion. But by all means ground each activity with common sense, a good plan, sturdy walking shoes, and plentiful supplies of your beverage of choice.
Below, a Saturn direct in Sagittarius reading for each sign…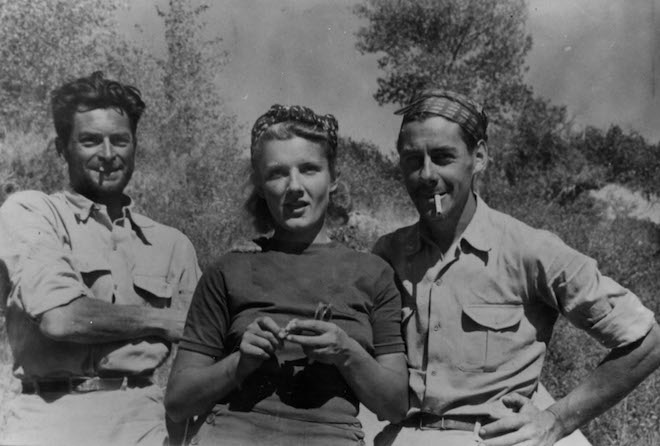 Aries: MOMENTUM and HIGHER GOALS
How do I incarnate a dream? Master fantasy author J.R.R. Tolkein took the world he created so seriously he developed a language for its characters. Although you may not be creating a language you are encouraged to take your visions and dreams seriously enough to let them spill wondrously, and almost fully formed, out into reality.
Taurus: MOMENTUM and OTHERS (Intimacy)
We know our Taurus friends to be enduring lovers. During this Sagittarius season take your love-style to the next level by considering this juicy word: interdependence. Blending with others in your life will have you smiling and learning in deep and beautiful ways.
Gemini: MOMENTUM and RELATIONSHIPS
There is no truer test of the solidity of a relationship than when you travel together, especially internationally. Dearest Gemini, go there with your lovers and closest collaborators and take on the test of your commitment to each other. Hint: travel with books and b-line it to a beautiful body of water.
Cancer: MOMENTUM and WORK
Focus, direction and goal setting at work make it much more enjoyable to meet friends after work for sweet down-time and sparkly conversation. And when you're truly invested in ALL the things that contribute to your wellbeing, you'll find yourself with boundless energy for being of service in the world.
Leo: MOMENTUM and CREATIVITY
Think of food as the Muse dear Leo, and you as its apprentice. Dream up new recipes, seek out exotic cuisines, let your Muse take you to happy soul-inspired meals and even late night binges watching with Anthony Bourdain's Parts Unknown. All in the name of sheer, unbridled pleasure.
Virgo: MOMENTUM and HOME
In The Wizard of Oz, a girl and her dog end the movie with your new mantra Virgo: "There's no place like home, there's no place like home." Find a luscious pair of soft, ruby-colored slippers and dig deep into the magic of your private sphere—the secure bedrock of your grandest plans.
Libra: MOMENTUM and COMMUNICATION
Learning what to say and when to say it is your daily practice right now, and has you craving good ole fashion conversation. Finding your voice is imperative and although it might be a little squeaky from underuse it's a tool that gets stronger the more you use it!
Scorpio: MOMENTUM and MONEY
Do I believe I have something valuable to contribute to the world? Yes I do! The world right now dear Scorpio being your vibrant, local community. The mantra think global, act local is yours for this transit. Your innate talents + manifestation gives you a successful glow.
Sagittarius: MOMENTUM and SELF-IMPROVEMENT
What do you want dear Sag? There are an abundance of opportunities but I'd consider focusing on the long game. Dust off the passport; pull out your suitcase for you may be taking a solo, soul-searching trip in the next month or two. A much-needed check in with self is the right ticket.
Capricorn: MOMENTUM and SOUL
You are ready to take your spiritual life to the next level. A died-in-the-wool pilgrimage is in order even if you never leave your home. Honing this numinous part of yourself, could also find you working your solid magic on or off the yoga mat. Write down your dreams.
Aquarius: MOMENTUM and COMMUNITY
What is the sweet cause you are cheerleading and feel most passionate about? Use your innovative magic to whip a grassroots idea into shape and see it ride off into the sunset, banners waving. The disempowered are relying on you. It's time to take your ideas to the streets!
Pisces: MOMENTUM and MY CALLING
The big picture talent of Pisces comes out and takes its place as part and parcel of your life's work. Finally your unique vision merges with what you consider to be your sacred calling. The details come into focus and you find yourself magically incarnating one solid brick at a time.
To book a session with Shari or for for more information please find her at Sharizollinger.com