Smack in the middle of Eclipse Season intensity, the Scorpio Waning Quarter Moon arrives to help us face the shadow, purge past patterns, and get ready to revolutionize our lives, says Jennifer Racioppi …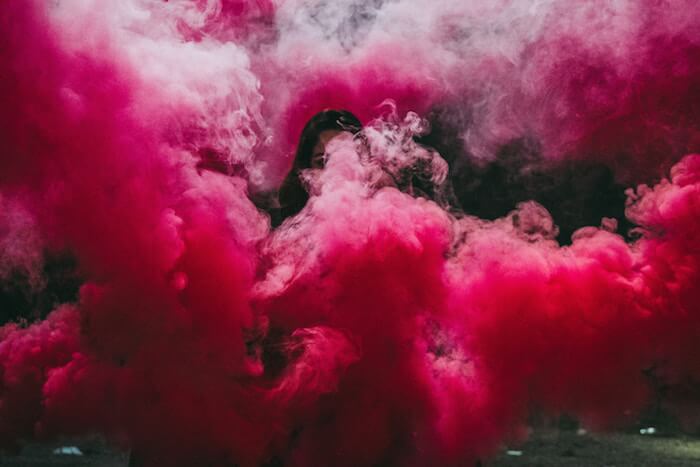 Waning Quarter Moon :: February 7 2018 :: 10:53am EST :: 17 degrees Scorpio 
Coming off the intensity of the Jan 31 Total Lunar Supermoon Eclipse in Leo, and building towards the upcoming Solar Eclipse in Aquarius, this Waning Moon cycle asks you to surrender the old (big time!) so you can prepare to call in and conjure the new …
Now's the time to go beneath the surface (in good ol' Scorpio style), befriend your psychology, and release those limiting beliefs, fears, and negative patterns. Fortunately, this Moon happens right next to good luck Jupiter, helping us get clear about what's holding us back.
Be courageous and let your subconscious reveal itself to you. Then ruthlessly let go of the old and outdated, and prepare to catapult your life in the direction of your dreams … 
>>>
// The Cycle //
February 2018, a month without a Full Moon, begins with a Waning Moon and ends with a Waxing Gibbous Moon. The first portion of the month cosmically asks you to clean up your past and tend to what the Total Lunar Supermoon Eclipse made so abundantly clear to you. What aha moment did you have then that you are still working through? In preparation for the upcoming Total Solar Eclipse—aka a New Moon on steroids!— now is the time to let go of and eliminate what's not working.
Further, this Waning Quarter Moon harkens back to the Scorpio New Moon on November 11, 2015. Back then, Saturn, the planet of discipline and lord of karma was also in Scorpio, and was asking you to honor and commit to your truth. What vow or promise did you make then that's up for reevaluation now?
>>>
// The Transits // 
With the Moon right next to Jupiter, the planet of good luck and abundance, and also aligned with powerhouse Pluto, this Scorpio Waning Quarter Moon comes with a side of fairy dust. With the Sun, Venus, and Mercury all in Aquarius, a rebellious spirit prevails. So let your freak flag fly!
Your anchor? To faithfully honor and pursue your truth as it stands today (not what you thought it was months, weeks, and years ago).
>>>
// The Square // 
As the Sun travels through intellectual and forward-thinking Aquarius, beckoning you to step into your leadership, the Scorpio Waning Quarter Moon squares the Sun, and asks you to dig deep into your subconscious and let go of the old stories. With one foot in the future and one foot in the past, you may feel caught between two worlds. How apropos for Eclipse Season!
Eclipses expedite growth. Think about it: during the recent Lunar Eclipse the Moon went from full to dark and red, back to fully illuminated again. As the Earth's shadow covered the Moon, the Moon experienced a void, a blackout of light, and then returned to its position of receptivity (all within a brief period).
During that period, even though time seemed to pass as normal, cosmically things shifted, and a karmic cycle hastened. A portal opened. In another week, the second of this month's pair of eclipses opens up a new portal of possibility. This expedition of karma and evolution may feel dizzying and confusing, yet it accelerates your growth massively.
>>>
// The Opportunity //
If you lean into your growth, and lead from a place of compassionate authenticity, February has the potential to revolutionize your life (I'm not exaggerating!).
Something in your life is coming to fruition, especially as it relates to where you were in November of 2015 (and intentions set then). Simultaneously, changes are seriously accelerated by Eclipse Season. It's time to shed, release, and surrender the old, the outdated, what no longer works for you.
Don't be shy. Now's the time to be bold and brave. Step into your courage!
For more Moon wisdom or to book a coaching session with Jennifer visit Jenniferracioppi.com. And to learn more about how to work with each Moon phase, check out Moon Club, our community of lunar-loving cosmic change makers!