Reclaim your femininity and embrace your personal power with the aid of lily healing, says Camilla Blossom Bishop… Artwork: Dasha Lyskovets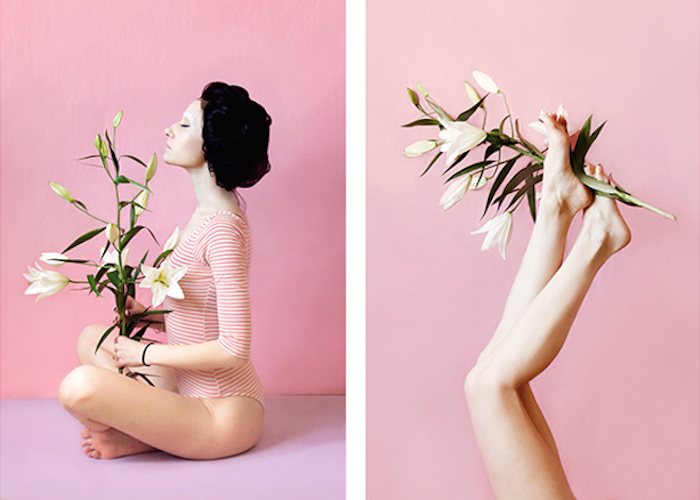 I am a flower whisperer. And recently I have been hearing the voice of the lilies—the feminine flowers of rebirth—whose message is for us is to create our own lives, and in doing so create a new Earth. Lily healing wants us to treasure our unlimited creative potential and reclaim our feminine nature as sacred.
The power to create is the most beautiful energy on the planet—and it's potent. Creation energy is a powerful force for good, and our bodies thrive when we express our creativity, artistically or otherwise. The lilies want us to celebrate this!
Lily healing and the lily flower deva, or spiritual icon, is inviting in a new way—a kinder, gentler, more loving and compassionate time. She wants to co-create with us to anchor new fields of expression on our planet, new paradigms. To allow our feminine intuitive selves to take the lead. And when our intuitive and feeling sense is the guiding force, nothing can be forced into being. Only presence will work in as we call in these new earth energies.
Lily power is gentle, subtle, fluid, and graceful. She works like a water Goddess to purify our emotional waters, especially regarding our sexuality, since sexuality and creativity go hand-in-hand. She can help us clear shame, guilt, and grief by connecting our heart and essential innocence with our sexuality.
I believe the lilies have chosen to speak to me now since our societies are missing important vibrational yin frequencies. For how can we express our true selves without access to our full sensual creative power? We can't.
And the lilies want to help. Lilies bloom to remind us to take full reins of our self expression. To begin expressing ourselves to ourselves—and to then allow this to expand naturally out in the world. Accept this invitation and you will exude feminine self-love and self-worth.
Lilies blanket hills, hide in dark forests, and survive and thrive in severe weather conditions of Oregon where I live. Below are the messages these wild lilies asked me to pass on to you…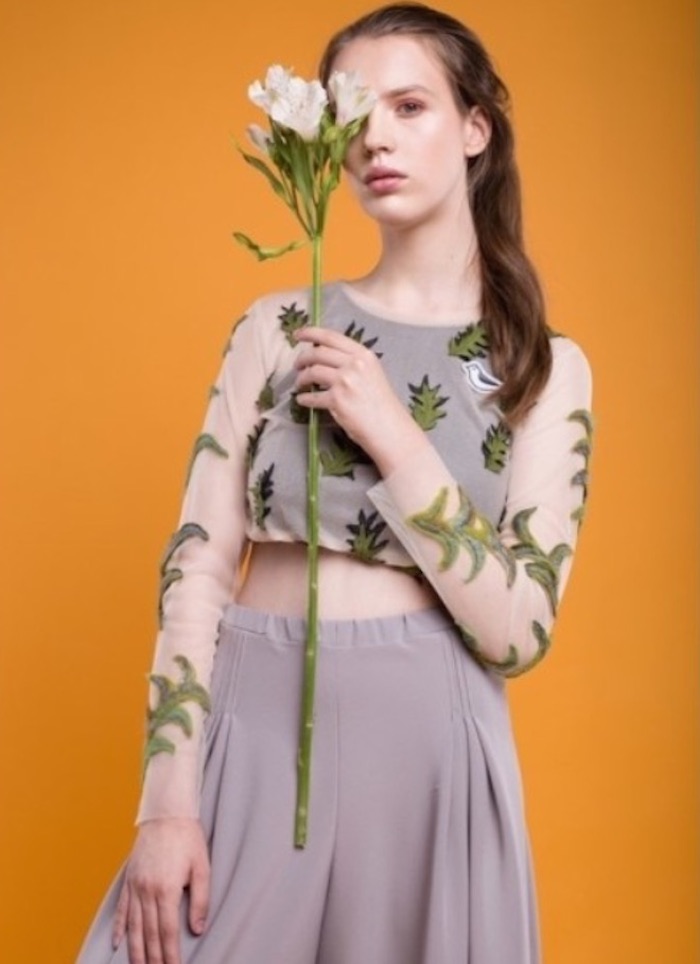 "Lilies give women permission to be women."
Stop waiting for others to reassure you, notice you, or tell you how. You have PERMISSION to express YOU…even if others around you aren't. Spend time feeling your own essence, listening to your womb, asking your heart what it needs, and following your intuitive guidance. Go within. Enjoy your unique feminine expression.
"Tears are your medicine."
When I first met Avalanche Lily, a delicate white lily with petals that splay back, it was raining. All her petals were drooping with tears of rain. I felt so sad. I sat down on the wet forest floor and wept. Hard. Like the grief of womanhood had caught up with me. My frozen avalanche tears were thawing out and flowing again. This lily helped me cry. Avalanche Lily want you to cry, too. Let your tears flow. Let go of grief. Tears awaken your beautiful heart and purify your soul.
"Create! Women, Create!"
Bright orange with brown spots, the Tigress lily led me to tribal belly dancing to open up my hips and creative 2nd chakra. Tiger Lily tells you to fire up your sexual creative expression. Get those hips moving. Be wild, untamed, free.
"Create the life you want. You have the power to do this!"
I was hesitant to enter a relationship with Trillium because I was resistant to my own power. Trilliums are the midwife's flower and hold the power of rebirth. Soul rebirth is never easy. Trillium holds you like a midwife when your soul is in labor pains. She whispers in your ear to keep going…you are birthing your sacred feminine nature. There is no going back. Let her energy move you along. It's worth it. You're worth it. Keep going.
"You can release the sins of our fathers."
Queen Bead Lily is a stunning white beauty that glows in the dark forest at night. I was told: "Use this flower for the sins of our fathers." It's medicine has been a Goddess-send. The Queen helps you cleanse abuse trauma and cellular memory from your body with great compassion and unconditional love. Create a space of love so trauma can be released. Queen Bead Lily can offer you her compassionate presence and love.
"Do not be afraid to take up space."
I was guided to drive up to Mt Hood when I spotted a statuesque white and pink lily. Mt Hood Lily's heady fragrance is a delight. This glorious wild lily tells you: Be large. Take up lots of space and claim your full-sized energetic self. Make lots of room around yourself so your creativity can blossom. Spread your arms wide and say: this is my creative space! Be a glorious BIG woman.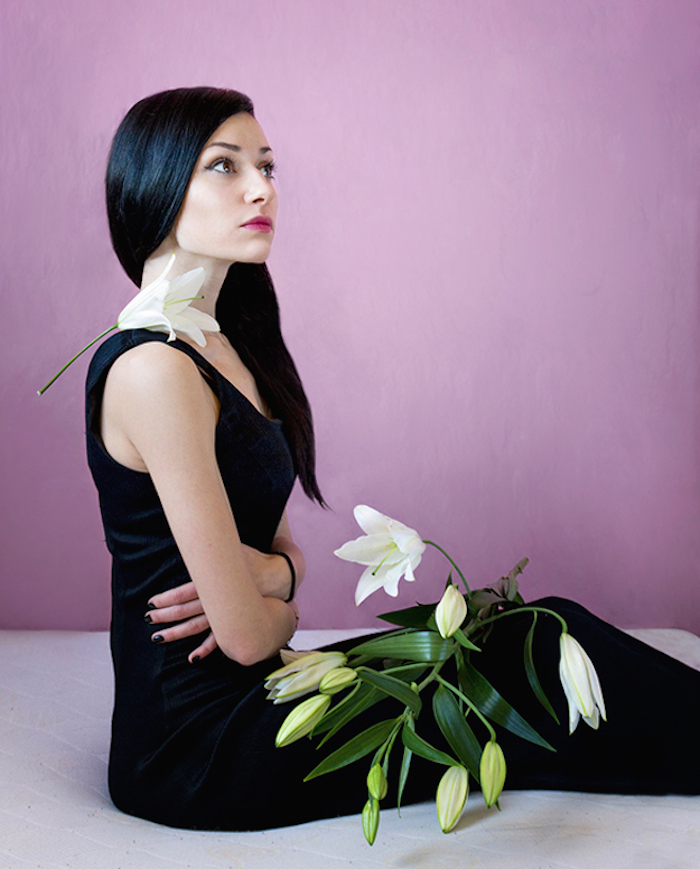 ***
Lily's spirit is like an angel, and the lily devas will assist anyone who asks. To connect with her spirit yourself, meditate and ask the lily deva for an energetic transmission. Allow your body to receive her healing energy frequencies. Smell lily flowers, take lily flower essences, grow them in your garden, or visit them in the forest. Make lily art, poetry, books, dances, songs, and creative projects to connect with her more.
The lilies celebrate our rebirth. They celebrate our sacred bodies and the creative space we claim. The lilies offer their medicine and messages to help us realign with our innate feminine nature and self-worth. When we honor our beauty, we create a new world full of blossoming lilies. Our fragrance lingers on and touches all those who want to celebrate and reclaim the sacred feminine too.
Camilla Blossom Bishop is a catalyst for the mystical, an empath, fairy shaman, and flower essence alchemist. She has written and taught widely since 1997. She connects deeply with the spirit of nature and fosters relationship with the lands, waters, plants, nature spirit, devas, Ancestors, and nature elementals. Camilla's products, including the White Lily Essence, are available at her on-line ETSY Shop: NatureSpiritMedicine.Or visit CamillaBlossom.com.