"I want to date a spiritual guy who doesn't LOOK spiritual, you know?" In the latest installment of her column Holy F*ck, Alexandra Roxo goes in search of a SMILF…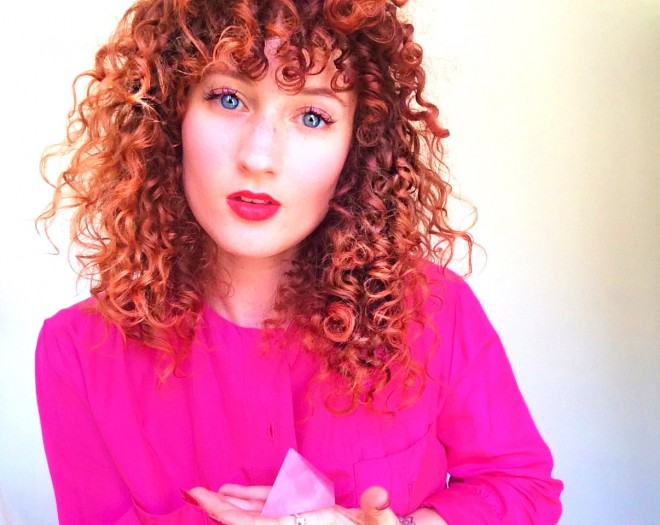 I was recently discussing relationships with my friend Loulou, and I admitted to finally being ready to surrender to my desire for a "spiritual partner" in love and life.
Lou, like many other friends of mine has a diff take on me about this. As I waxed poetic about Hawaiian yoga retreats with a lover she stopped me, saying: "A big block to finding a partner is putting a limit on who they have to be. Whether it's the type of clothes they wear, or their career – let's not throw spirituality into the mix, too." And I toooootally get it. But if we share our spiritual work with our friends how can we not with a partner?
Over the last 15+ years of dating I've mostly stayed away from "spiritual types." I've also spent years sneaking out of bed to meditate in bathrooms in the a.m. Praying silently over my food alone. But while keeping your practice sacred and personal can be beautiful, it can also get old. Most people I dated looked at my altars like I was doing voodoo. (Ok fine, there may have been a snake skin and some bones on there from time to time). A few even made fun of my "woo" at dinner parties – and, well, we DID NOT last.
In my show Be Here Nowish my character Sam goes to a Spiritual Speed Dating event at a place based on Maha Rose in Greenpoint, Brooklyn. After a few too many guys wearing patchouli offer to take her back to their place for an "aura photo" she says to her bestie Nina: "I wanna date a spiritual dude. But not a guy who looks spiritual, you know?"
Since I wrote this line I MEANT IT at the time, and have been casually "researching" this "species" ever since. My findings? There's the spiritual guy who meditates, but still wants to call you a slut in bed. (Over it.) The spiritual guy who is spiritual by day and does molly all night. (I think this one is called "Burner"?) Then there's the spiritual guy who dresses in all linen and calls your cooch a yoni. (I may be okay with this, but pls know I may giggle and will DEF group text all my friends about it.)
But I have faith that the "spiritual dude" who isn't drowning in hemp and OM bumper stickers is out there – and here are 10 of my fave SMILFS to prove it! By SMILF I mean "Spiritual Masculine Identified Person I'd Like to…Follow!" Because following someone and their work and passions is a great way to "get to know them" right?
So thank you, SMILFS, for giving us hope in a world where finding someone vaguely attractive to date that also inspires your spiritual path can feel harder than doing 10 days of Vipassana followed by the Master Cleanse!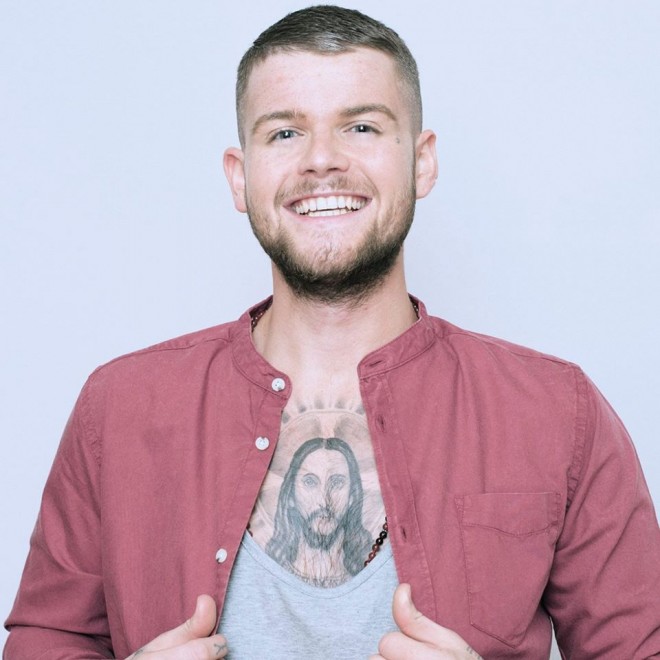 :: Kyle Gray ::
Okay, any man that works with Angels wins my heart. Enough reason to FOLLOW. Loulou just got me his book and I'm excited to read it. Not only does Kyle have the most adorable Scottish accent and is a one of few out queer spiritual teachers, but he is also covered in inspirational tattoos and obsessed with Vivienne Westwood.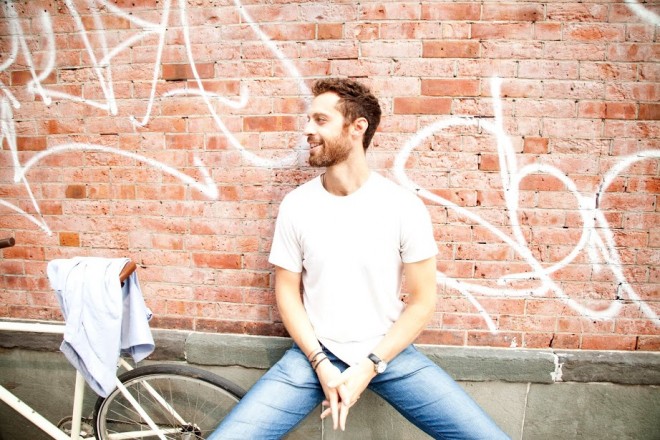 :: Jesse Israel ::
I found out about Jesse through my friend Steph Simbari and her podcast with Elizabeth Kott "That's so retrograde" where she talked to him about his project The Modern Man Experiment which I think is important work. Jesse also organizes HUGE and hip group meditations and things and I'm excited to see what's next from him.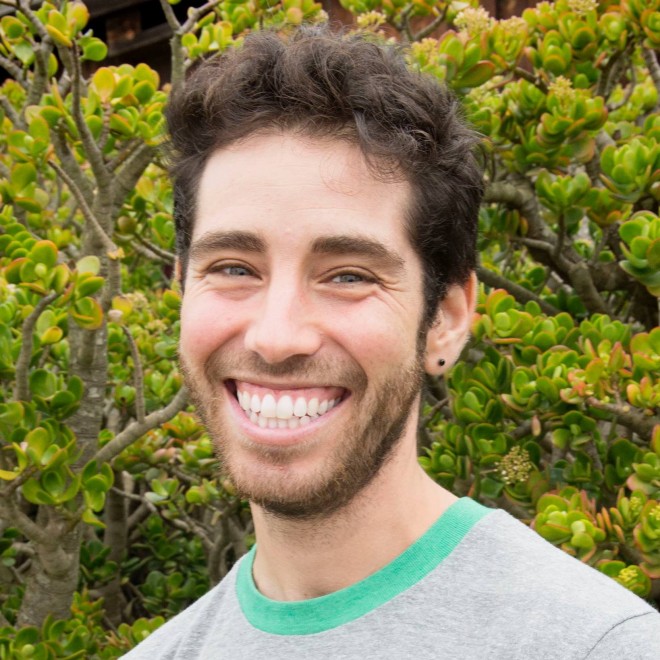 :: Nick Krieger ::
Nick is a trans/queer activist, writer, and coach with goals of de-colonizing and queer-ifying yoga. (Praise Goddess!) He won my heart with this article. He also wrote a book called "Nina Here nor There" about his journey with gender.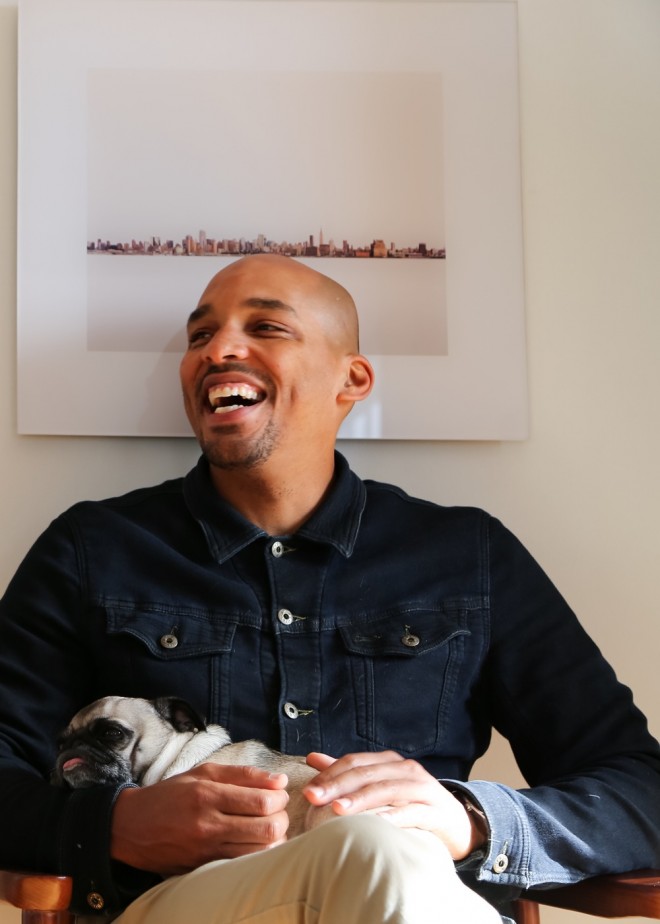 :: Light Watkins ::
I discovered Light when he taught meditation to someone I dated who then kept saying: "Oh Light this and Light that." I may have unfollowed that person on social media, BUT in turn I followed Light! Besides his obvious physical beauty, Light brings Vedic meditation to the masses and has cute snapchats featuring his pug.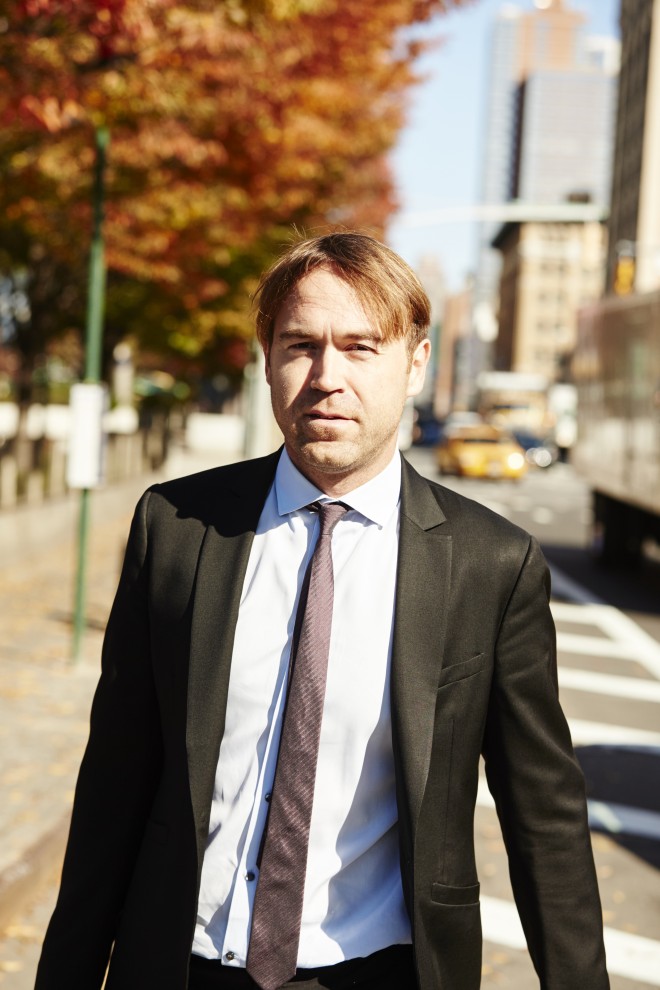 :: Michael Trainer ::
Michael founded the incredible Global Citizen project and has a new project called Peak Mind. I happened to go to his gathering in LA and witness his devotion to the Dalai Lama and how he is helping the planet with an open heart. Very genuine stuff.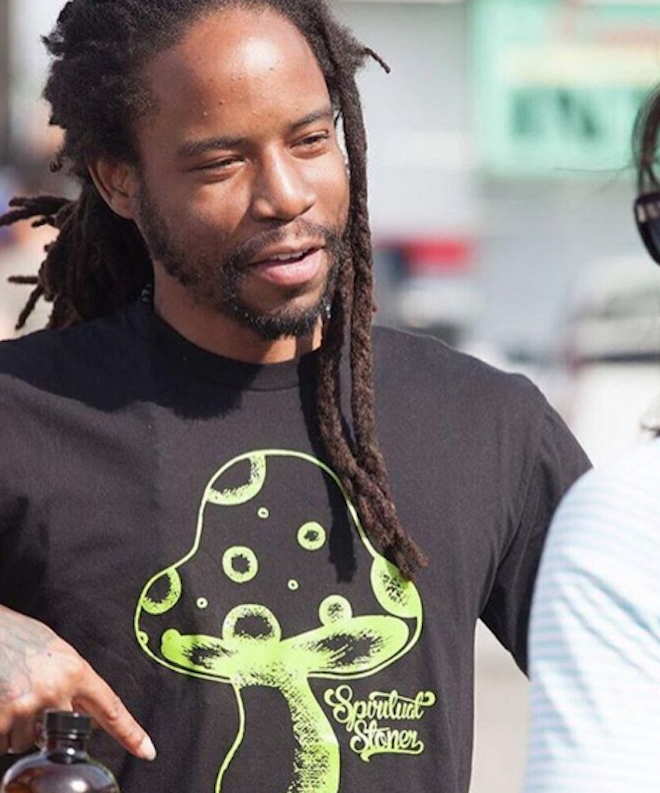 :: Spiritual Stoner ::
I may have quit marijuana for now, but it doesn't mean I can't appreciate this guy. My friend Carlen Altman intro-ed me to his insta when I was in a "conspiracy theory/illuminati K-hole" last winter in NY. Radical Instagram activism is the real deal and his posts range from poignant anti-racism memes, veganism support, worshipping women as Goddess incarnate, conspiracy theory reveals…The kinda stuff I could geek out for hours on.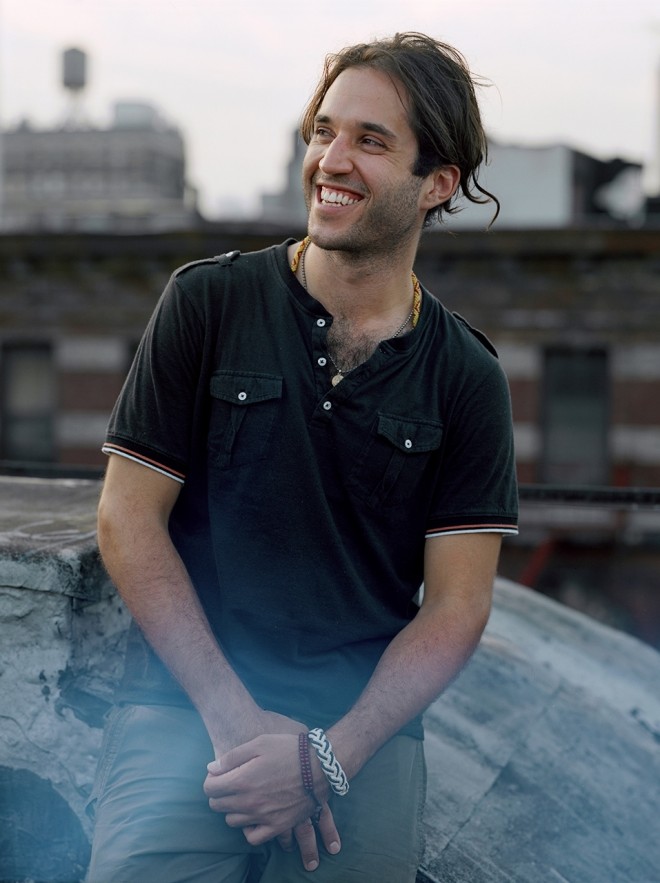 :: Michael Domitrovich ::
Michael claims to help make "The power of the Spiritual plane as accessible as a bag of chips!" That's kind of light worker I gravitate towards- anyone who isn't afraid to use junk food in a metaphor! He uses all kinds of modalities and teachings and does a lot of workshops in LA and NYC.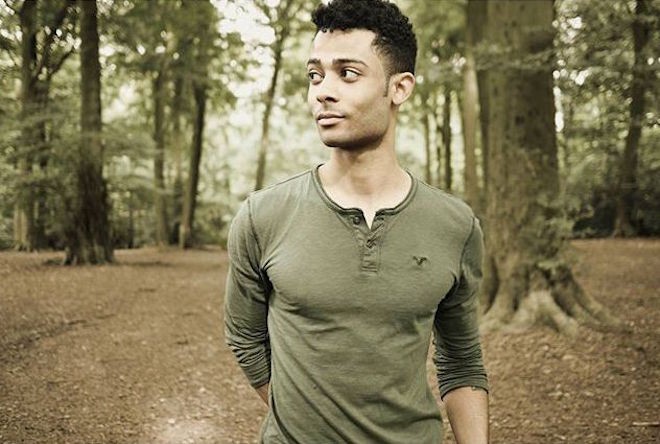 :: Ryan Cropper ::
Ryan does real fun work, deep but with just enough esoteric to keep things fun and not too woo woo: astral projection courses, shadow integration, memory improvement and more, all with a cute British accent and a great YouTube channel.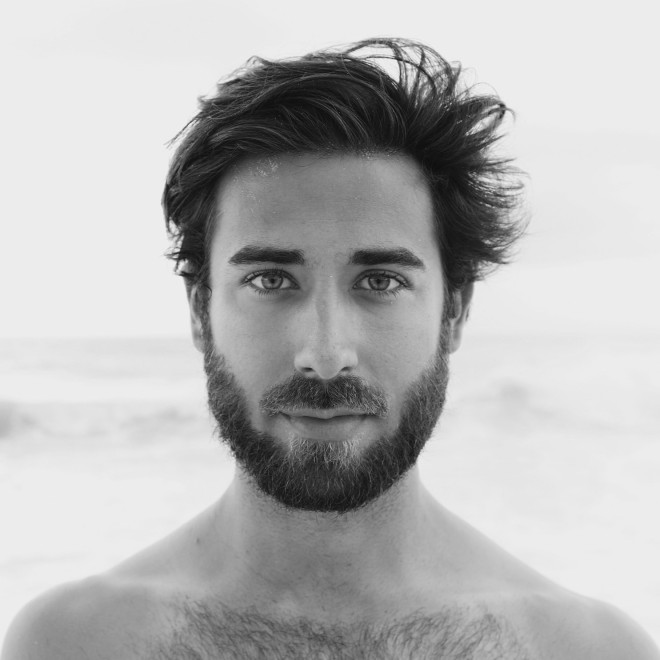 :: Patrick Beach ::
His Instagram feed speaks for itself. What else can I say about a shirtless hot man in various yoga poses? "Thank you" and "You're welcome" are the only words I have.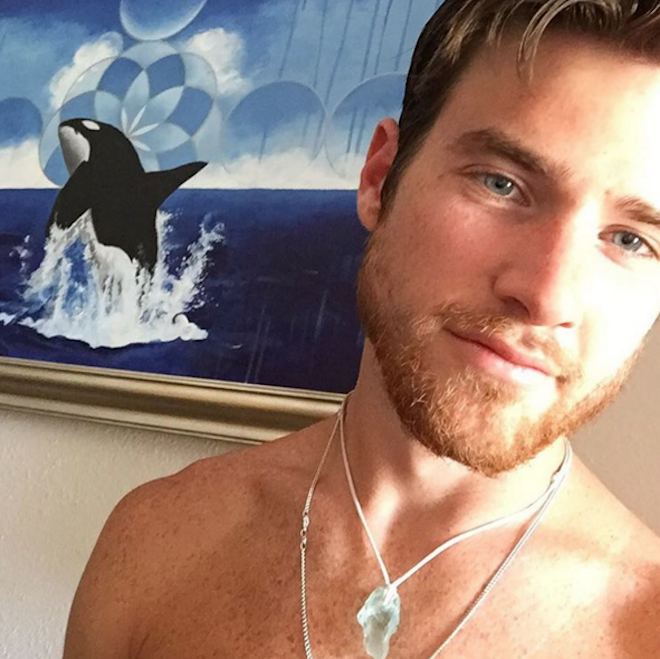 :: Forrest 44 ::
Okay, so we may have no idea what this dude's REAL name, is BUT his Instagram feed is full of Goddess and Nature imagery AND he makes beautiful crystal pendants and rings. Big blue eyes, crystal grids, and visionary art?! Sign me up.
For all of us single ladies I will leave you with the wise Miss Lou said as we finished our coconut "Cream Party" juices: "How about you just choose to seek out a partner who has a practice of love. They might get high from joy when watching their favorite sports team, connect to mother earth via love for their dog."
I LOVE that, and she is right. However! I'm not giving up on my fantasies of meditating naked in Bali and getting matching Archangel Michael tattoos with someone yet. A girl can dream, right?
I want to hear your opinion! Are you looking for a SMILF? Do you have one to add here? Or are you in a spiritual partnership? Please write in the comments your story with any SMILFS! I'm going to go deeper into this next month and interview some of my fave conscious couples so stay tuned…