Imagine the heartache you'd avoid if you could just speak your truth. Numinous relationships expert Ellie Burrows examines the sacred partnership between our tongue and our heart chakra…Portraits: Mikal Marie Photography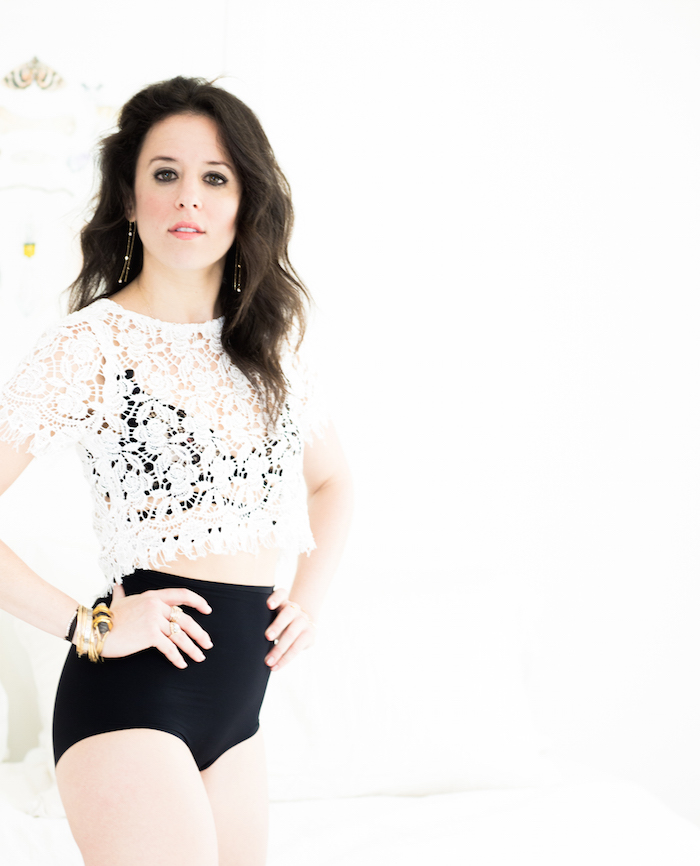 I believe in astrologers, tarot card readers, psychics and mediums. However, I do not believe my boyfriend is a mind reader.
Most people are the opposite. They don't believe in astrologers, tarot card readers, psychics and mediums. However, they think their boyfriends, spouses, partners and lovers should be able to intuit what they're thinking.
It makes my brain explode.
For clarity's sake, I'm not talking about couples and friends who can finish each other's sentences. Although sweet and impressive, that kind of reminds me of what happens when women live together and all start their monthly cycles at the same time. A bit of a stretch maybe, but I think we all can all agree that when you spend enough time with other humans you begin to adopt their mechanics.
No, I'm talking about when you lash out at your partner for not knowing how you wanted something done. For buying the wrong brand of organic milk, for not pleasuring you properly, or, most commonly, for not knowing why you're upset.
Thinking about this, I reached out to a guy friend who writes relationship advice for some major publications. I asked him for a concrete example in which someone's partner thinks he or she is a mind reader. He responded with a one liner email: "Uhm. Yeah. My life." I quickly realized no one was safe from this issue and that it needed addressing.
Enter my friend, let's call her Sage (this is The Numinous after all).
Sage and I had had a long, very tiring day running around outside the city for various obligations. For a few reasons that I promised not to disclose in this article, her emotions were at "an all time high, like freak out level." And, unfortunately for her and her wicked attitude, she was scheduled to have dinner with her husband and another couple later that evening. All Sage wanted to do was cancel her plans, spend a quiet night on her sofa with her man and quite possibly have sex.
Cut to 5pm, us stuck in traffic on our way back into the city, and Sage astutely describing our state as "eternally stuck in midtown." A bad situation was getting worse.
Meanwhile, in another dimension called Downtown, Sage's husband had enjoyed a gloriously leisurely Saturday. Having spent all day at home, he'd decided to run some errands and notified her by text that he was headed out now and would meet her at dinner.
Oh no he didn't.
Everyone. Run for cover.
The conversation escalated quickly. Sage couldn't understand why he decided to leave just as she was coming home. She thought it was "rude and unnecessary, when they hadn't seen each other all day. How could he be so thoughtless?"
But Sage was saying this to me. Not to him.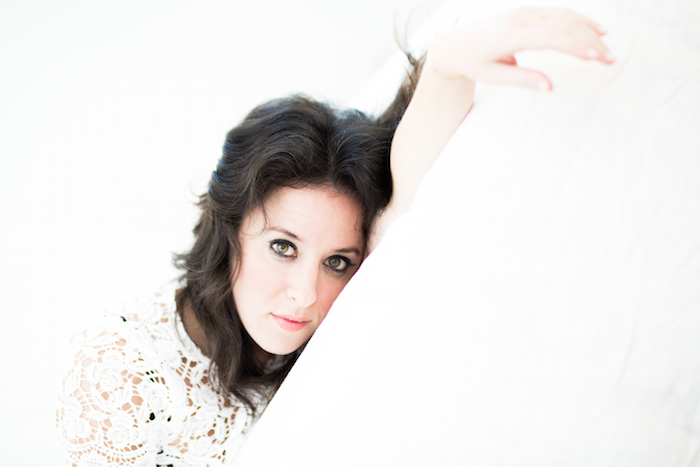 As if it was the most obvious thing in the world (because it was) I turned to her and calmly responded: "Why can't you just ask for what you want, and tell him what you need? Ask him to cancel the plans and stay home with you instead." But Sage wouldn't say it. Sage couldn't say it. She rolled her eyes, let out an "ugh" and told me that wasn't the point. I felt pressure in my chest. My heart constricted a little.
Sadly, the story of Sage is a universal tale – and I believe it's deeply tied to desire.
My first piece in this series was all about arousal energy, Qi, and how when we allow ourselves to open and soften it can circulate within and excite us. I wrote: "for me, arousal is really about accessing the heart and I use my whole being and all my senses to do that. If my heart isn't activated and engaged, then I can't be turned on."
Now Sage had no problem accessing her heart. Her heart knew what it wanted, but was trying to reach her husband's mind without going via the tongue. The energetic equivalent of: "do not pass go, do not collect two hundred dollars."
If in Chinese medicine the meridians are the paths or channels in the body through which the Qi flows, it's no coincidence that the external part of the heart meridian is the tongue; this organ and this muscle are bound in sacred partnership.
Now let's backtrack a little. As babies, communicating our needs to the one we love unconditionally (our mother) relies largely on the power of intuition, as we do not possess the ability speak. And in the beginning that works, because our needs are rather simple. But as adults we have more needs, and those needs are rather more complex. We also have an entire dictionary at our disposal. Yet sometimes, when we encounter what feels like unconditional love again, we regress and forget how to use it.
Put like this, it seems only natural to assume our loved ones should be able to intuit our needs. But the thing to remember is that their needs are often very different to our own.
Any time we use the word 'should' we are also creating pressure and strain. Probably not a good idea when it comes to our heart meridian as that's how heart attacks happen, energetic ones at least. The kind that can take gallons of ice-cream, buckets of tears, and endless reruns of Sex And The City to heal. Luckily, simply expressing the want, calmly and without judgement, is usually enough to alleviate the pressure.
By the time we're grown-ups, we've also hopefully learned that we don't have to get what we want. But our body never unlearns the importance of expressing what we need.
Do you have trouble expressing yourself in relationships? Connect with us on Instagram, Twitter and Facebook and share if you dare…