The Venus-ruled 2018 Taurus Full Moon wants us to open our hearts, forgive where possible, and find pleasure in the process of smoking out old patterns, says Sandy Sitron …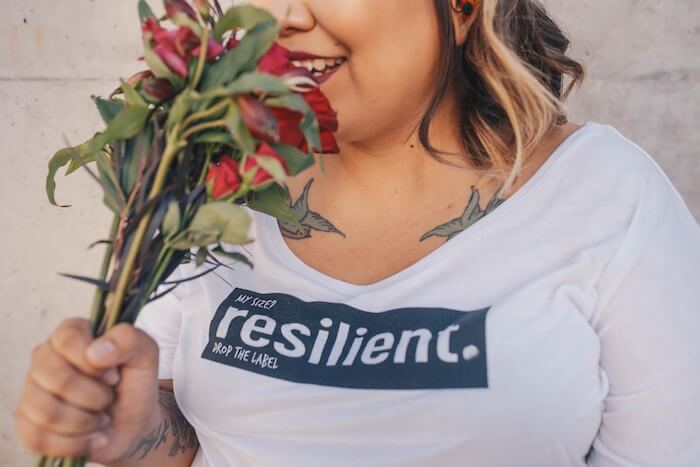 Full Moon :: October 24th, 2018 :: 12:47 pm EDT :: 1 degree Taurus
Two crows are silhouetted in the moon light. Are they fighting or are they dancing? As they peck at each other they each seem to vie for authority. But then suddenly, their heads and beaks curve toward each other to form a perfect heart shape.
On the 2018 Taurus Full Moon, the Scorpio Sun and the Taurus Moon face off. Not unlike the crows, these two luminaries are performing an ancient dance of tension. It's hard to say if this is a dance of aggression, or a chance to settle into the peace and harmony of love.
Symbolically, the ancients believed the crow to be a harbinger of death. In more modern interpretations, the crow means change. Release, purging, letting go, metamorphosis and rebirth are all symbolic of the crow and also the sign of Scorpio. This season is urging you to molt and release.
In my vision, the crows are dance-fighting and forming a heart at the same moment. There may be moments during this Moon phase when you look at yourself or someone you're close to as an enemy. If you misdirect your aggression it can leave you feeling hollow. Slow down. Pinpoint where resentment is rooted. This is a good time to forgive (if it's safe) and let go. If you can open up your heart with self-awareness and acknowledge the true source of your pain, you'll feel better.
Your knee-jerk reaction CAN be peace. Even if that's not your usual speed, let this Moon teach you about patience. Taurus is the emotional style that we can emulate now. Taurus teaches us body-awareness, simplicity, appreciating beauty in all forms, patience, and slowing down.
Enjoy the present moment by noticing how your body feels as you move through your day. This practice will keep you grounded and centered. Maybe that feeling of centeredness will give you more space for love. Practice giving and receiving heart-to-heart hugs. Slow down when you eat. Sprinkle rose petals on your oatmeal. Investigate the patterns of bark on a tree.
Taurus is ruled by Venus, and this planet of love and peace features prominently in the Moon picture. She's retrograde, so she's calling on us to review our own personal love stories. Her retrograde cycle is drumming up issues of reciprocity and trust in relationships. Fun!
Plus, in this formation, she's opposite the Moon as she cuddles the Sun in Scorpio. Maybe she's saying, "Get pleasure from deep emotional catharsis and let that give you the stillness you need to be present in the moment." Stay attuned to what you need to let go of. This mega-release will give you more space for Taurean peace and harmony.
The sky is filled with planets in fixed signs. We are collectively contacting the deep marrow of our lives, our relationships and our societies. We're unearthing any rot in our foundations. The 2018 Taurus Full Moon is conjunct Uranus, the planet of change and revolution. We're getting into the deep, old stuff now and blasting it open.
But there's a lot of work to do and this change won't happen overnight. We can chip away and make changes slowly. We can make time and space for each other.
With this fixed sign energy heightened, this is not a moment to flit around changing the channel and succumbing to the media cycle. Instead, we must dedicate our attention and continue to consistently raise awareness of the gunk that has got to go. Let the crows carry it all away. With a heart shape indicating Taurean love and peace, they have all the patience in the world to help us transmute our old pain.
The crow symbol can remind you that even with all of this purging and releasing— there's magic around you. Take this time to honor the magic of Mother Earth, your body and the here and now. And notice the magic of the death and rebirth cycle. Ask yourself what you're ready to let go of so that you can move into a new phase …
///
Moon opposite Venus
Knocking over a canoe. Everything is wet and soggy with this aspect, now that the canoe is knocked over. There may be some emotions flowing. Encourage that. You can let it all hang out. There's no more need to try to be perfect or precise. Be as graceful as you can, but real too. Your challenge is to open up your heart, be vulnerable, and let yourself receive.
///
Moon trine Saturn
A club sandwich. That sandwich its stacked high and it has a nifty toothpick holding the whole thing together. And these layers of meat, bread and cheese are oh so real. What are you building that's real? This aspect will help you find the organization and structure to make it happen. The sky is the limit.
///
Moon conjunct Uranus
Dragging your feet across shag carpeting and getting a shock of static electricity. A slight jolt is needed. This is time to change things up. Shock yourself into a new wavelength. Do it on purpose, as in the symbol. Put on big woolen socks and drag your feet along that olive green carpeting in Great Aunt Neecy's living room before you touch the metal doorknob. It might hurt a little, but it might blow your mind and be hilarious too.