The 2017 Gemini Full Moon wants you to move away from expectation, start asking questions, and embrace the wild unknown, says Sandra Sitron …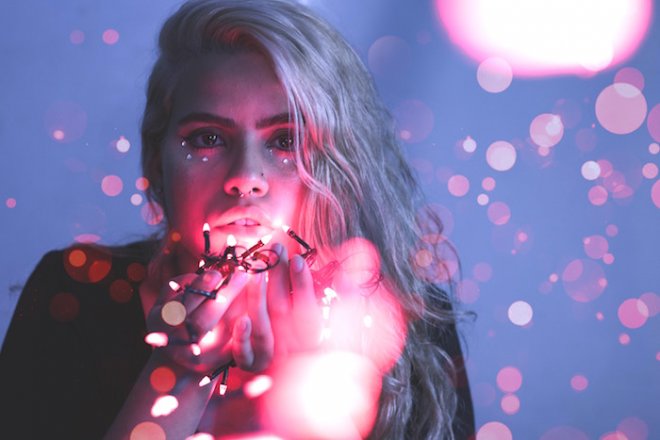 Full Moon :: December 3 2017 :: 10:48 am ET :: 11 degrees Gemini
It's time to run a series of diagnostic tests. Get out the stethoscope and check your heartbeat. Press your tongue down and say "Ahhh." Be scientific. Be logical. But most importantly, maintain a state of heightened curiosity.
The key is to loosen your mind. Move away from expectation and move toward curiosity. Melt a hardened state of mind and begin to explore new ways of thinking. Just start asking questions …
With the Sun in Sagittarius, we are working to define our truth. What are we shooting for? What is our philosophy? The Moon in Gemini asks us what basics we've missed? Is there a basic mindset shift that needs to happen so that we can grasp the higher philosophical concept?
Let go of what you think you know. The Gemini Full Moon challenges us to give up the PhD program (Sun in Sagittarius) and go back to elementary school (Gemini). Regain a fresh and innocent curiosity that allows us to delight in the world around us. Finger-paint and eat paste. Learn the words for colors and admire the shape of a feather. Get to know our neighbors.
Because this is a Full Moon, your "need to know" may get emotional. Notice if your mind is on overdrive. With Gemini's ruling planet, Mercury, stationing retrograde, and gauzy Neptune adding a dose of confusing magic to the equation—the answers may not be clear right now.
But you can certainly ask the questions. Run your diagnostic tests and let go of the outcomes ….
>>>
Moon square Neptune
A moustache. A disguise.
The luminaries form a mutable T-square with Neptune as the focal point. Neptune is your dreamy third eye. Neptune is also fake news. Which will this aspect bring you—heightened intuition or foggy confusion? It's up to you. Beware of things that aren't as they seem. But also be on the lookout for magic in the mix.
Work with this aspect by taking pressure off of yourself to "know" the answers. Look inward to find your truth. Connect with your spiritual center and you will avoid brain fog. Meditate. Take time out for yourself. Rest and restore. Pay extra attention to messages in your dreams.
>>>
Moon inconjunct Jupiter
The last petal on a sunflower.
Is it time to eat the seeds? This is an an uncomfortable aspect that can convince you there is no bounty. The truth is that your rewards are hidden, so you'll need to take an extra step to discover them. Be curious and do your research. Look a little bit closer. At first glance, the sunflower looks wilted. Don't throw it away. It's actually time for the harvest.
>>>
The study questions below are to help you get deeper into what the 2017 Gemini Full Moon means for you. Use them as journal prompts. For the most accurate reading, look to which house holds 11 degrees Gemini in your chart and use the question for that house. Do yours for free HERE.
Aries or Full Moon in the 3rd house 
What do you need to do to invigorate your sense of community?
Taurus or Full Moon in the 2nd house 
What do you value most about yourself?
Gemini or Full Moon in the 1st house 
How will taking the lead in a situation make you feel?
Cancer or Full Moon in the 12th house 
What does your heart want you to know?
Leo or Full Moon in the 11th house 
What will help you start to believe in your future?
Virgo or Full Moon in the 10th house 
How can you shine just a little bit brighter in your career?
Libra or Full Moon in the 9th house 
What is your big mission statement?
Scorpio or Full Moon in the 8th house 
Forgiveness is a process. What are you ready to begin to forgive?
Sagittarius or Full Moon in the 7th house 
What are you needing most in a partnership? How can you give that to yourself first?
Capricorn or Full Moon in the 6th house 
What process or system in your life could be more efficient?
Aquarius or Full Moon in the 5th house 
What can you do to break free?
Pisces or Full Moon in the 4th house 
What game does your inner child want to play?
Want more wisdom? Book a reading with Sandra here.