You know how important it is to keep your chakras balanced for optimal health – but have you thought about chakra healing for your home, asks Jennifer Stevens? Artwork: Paul Oparin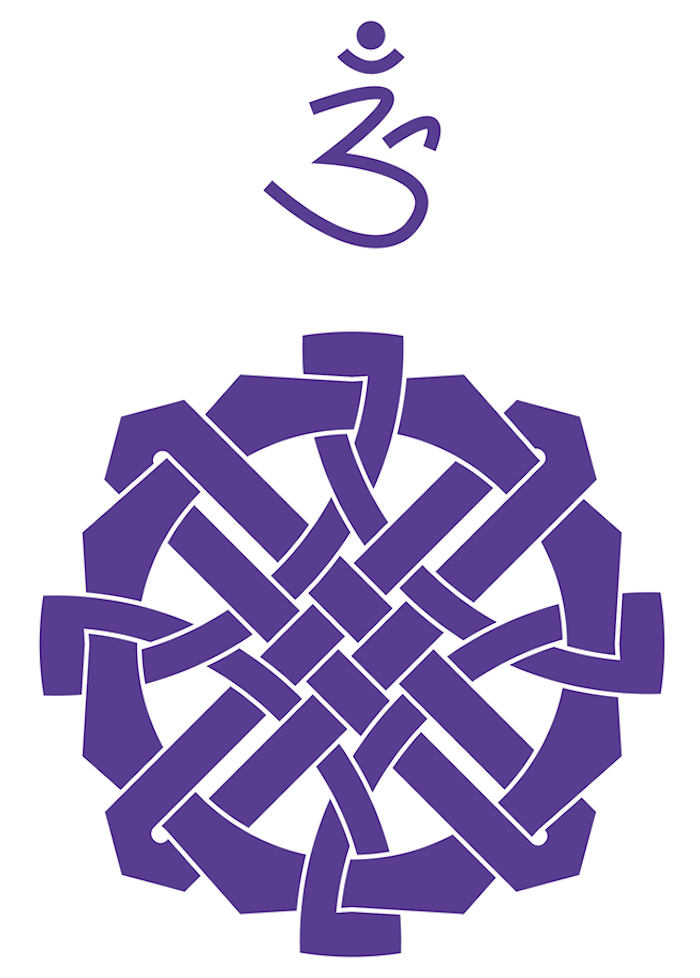 Whether you've studied Buddhism, meditation or Kundalini yoga, you've probably come across the concept of chakras before. But how do they relate to your home?
But before we get started, let's first define exactly what we mean by the word "chakra."
Chakras are energetic centers within the etheric (subtle) body. The word chakra itself originally meant "wheel" but they are thought to function more like vortexes: either open and spinning correctly, open and spinning backward, or closed entirely.
Healthy chakras are an essential part of mind, body and spirit living in alignment. A closed chakra is the result of an energetic blockage – typically an emotional or spiritual issue – and just one blocked chakra will affect the rest of your system, causing it to go into overdrive to compensate. This ultimately results in feeling lethargic, scattered or burnt-out. Leaving your chakras out of balance for too long can eventually lead to physical illness.
So how do the chakras relate to interior design?
Chakras are ultimately driven by our own energies; and since our home is an extension of our self, they are also accurately represented within our space. And just like in our bodies, it's important for the chakras in our homes to stay happy and healthy. There's no need to redecorate from scratch; the idea is simply to show each chakra zone the proper care and respect.
It's always best for you to interpret the chakras in your own home in a way that works best for you. So go with your own intuition on this, but here are a few examples of home chakra healing to get you thinking…
:: Muladhara – Root Chakra – Kitchen, Toilet, Basement, Crawl Spaces::
The Root Chakra represents stability, balance and physical survival; it is also our connection to our ancestors. An under-active Root Chakra is characterized by excessive worries about money, paranoia and feeling disconnected.
The Root Chakra is about survival and sustenance; and since we literally sustain ourselves with food, the kitchen is the perfect representation of this. This chakra is also where any energy is eliminated from our body, so the toilet and basement can represent this aspect.
Take a look at your kitchen: is it neat, tidy and ready-to-use, or is it a cluttered and dirty mess? Is it bright and filled with fresh food or dark with barren shelves? Excessive clutter or general messiness indicate that it's time to put more effort into the self-care of this chakra.
It's also important when working with the Muladhara Chakra to be mindful of plumbing issues or leaking pipes and especially any issues that concern the toilet (such as broken handles or a constantly running toilet.). Schedule a time right now for any necessary repairs.
Stones to include here: Garnet, Jasper, Onyx or Rubies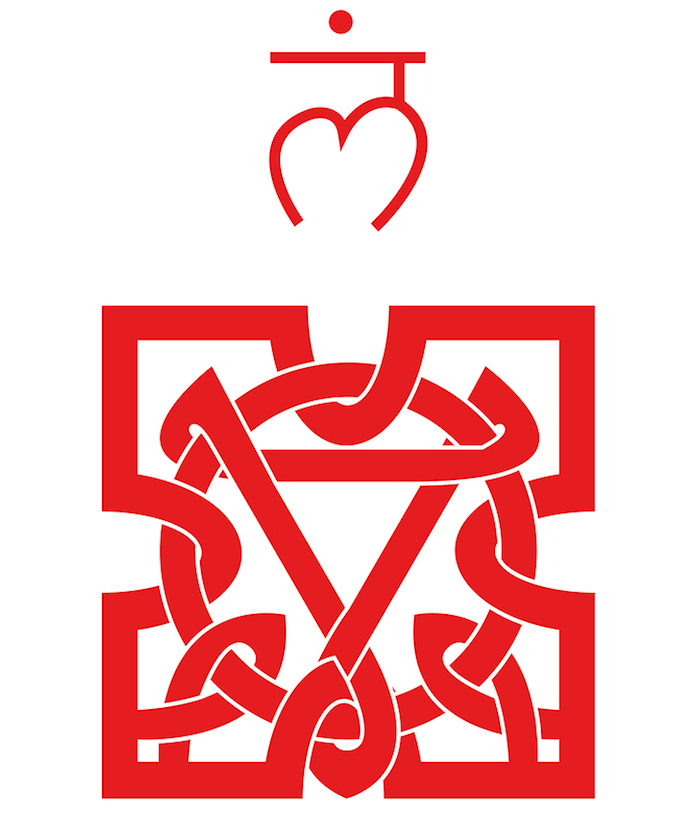 :: Svadhisthana – Sacral Chakra – Creative Centers ::
The Sacral Chakra represents our relationship with ourselves, but this extends well beyond us since we project this onto our perception of the world around us. The big lesson here is simple: you cannot love anyone else until you love yourself. It is also the chakra of sensuality and sexuality.
Potential signs of an imbalance in the Sacral Chakra include boredom (with life or your relationship) and inhibition.
In our homes, the Sacral Chakra is represented by any center of creativity. You might have a thriving business running out of the spare bedroom, a blog run from the computer in your home office, or maybe you just really love spending your weekend afternoons creating treats for a dinner party. Choose the zone that best represents your own version of creativity and take a careful look around. If clutter or improper storage is impeding your ability to create, then get to work at finding some solutions.
If you don't have a creative center in your home, then how is a great time to create one! What classes have you been meaning to take or interests have you been waiting to explore? How can you express this energy in your home? Your creative energy is an integral piece of your soul, so devote some time to honoring it.
Stones to include here: Carnelian, Moonstone or Hematite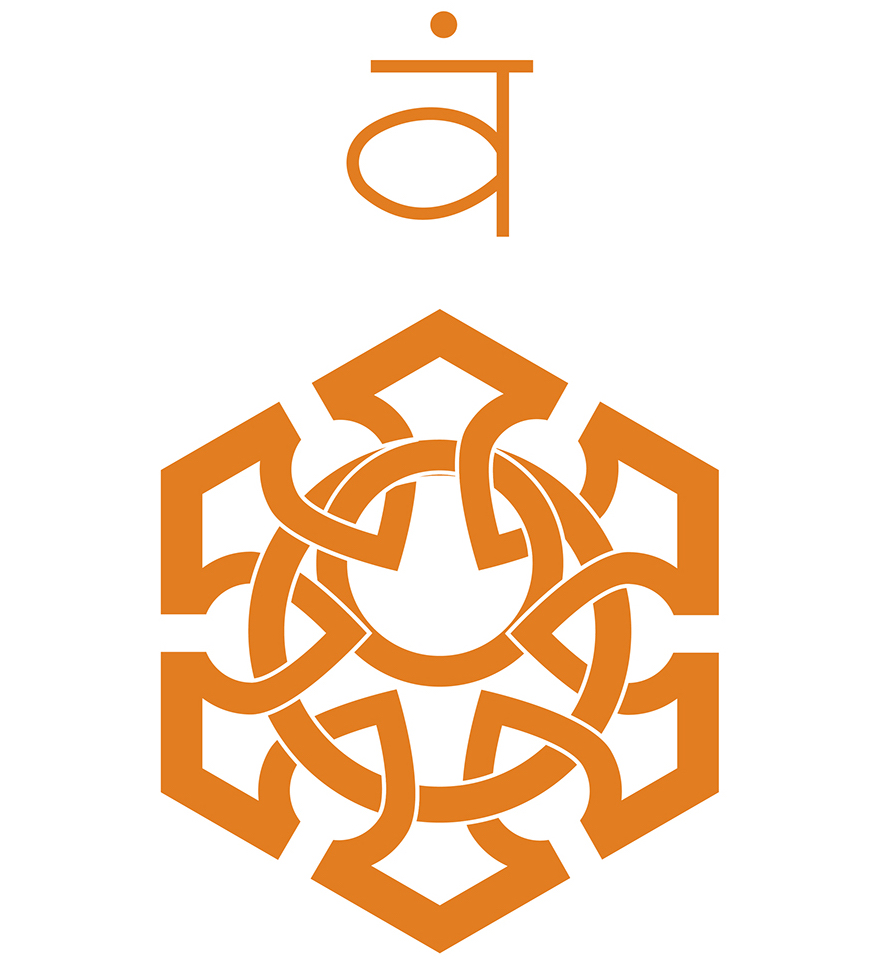 :: Manipurna – Solar Plexus Chakra – Bathrooms, Laundry room, Living Room or Family Room ::
The Solar Plexus Chakra represents our personal power. It governs both self-esteem and self-discipline. An activated Solar Plexus Chakra results in being confident, reliable and responsible. Those with a Solar Plexus that is not in balance will be prone to emotional outbursts and stress (excess chakra activity) or passivity (blocked or slow).
Since this chakra represents multiple parts of our lives, it can also be represented by a number of ways in the home. Areas associated with water are highly associated with emotional energies; so your bathroom or laundry room are a great place to examine for signs of distress (think: faulty plumbing, faucets, lighting or messiness).
Another choice could be your living room – since it's where we go when we're entertaining friends or curling up with some vegan ice cream and Netflix.
Cast a constructive eye toward your living areas. Is there adequate seating and lighting? Can you comfortably hang out there with a few friends? If your living room is too messy for guests, it's likely an accurate reflection of your own self-confidence and esteem.
Stones to Include Here: Topaz, Tiger's Eye, Amber or Citrine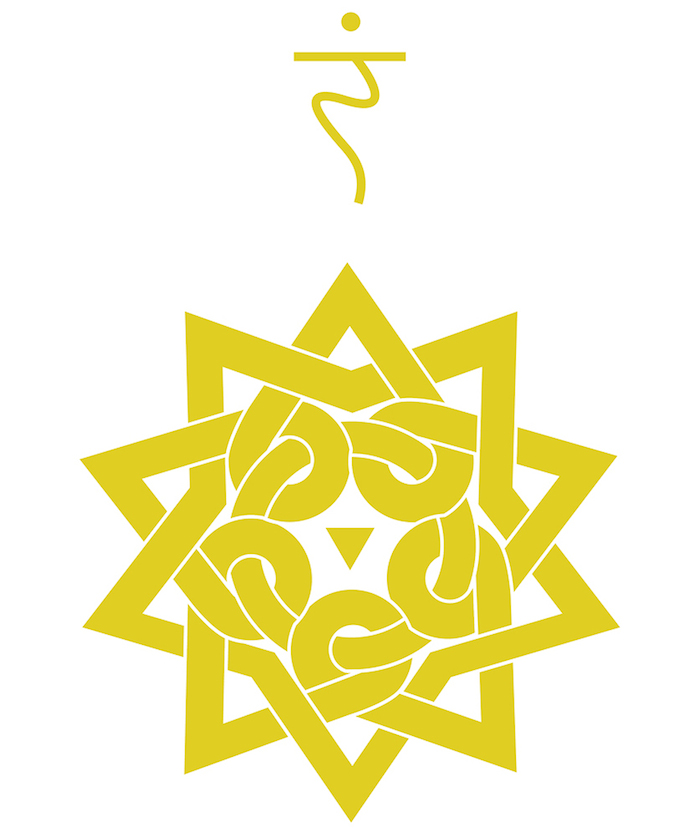 :: Anahata – Heart Chakra – Dining Areas, Hallways ::
The Heart Chakra represents love as well as the consciousness of Divine Love. Problems with the Heart Chakra are characterized by troubled relationships, being overly critical or being stuck in the past.
Sharing food with others (whether family or friends) is an act of Divine Love; on a fundamental level you are nurturing them and contributing towards their survival. We are naturally inclined to eat with those who we value the most, so the act of sharing food is very symbolic of this type of love.
Choose your dining room (or kitchen table) as your representation of the Heart Chakra only if you actually use it for eating (whether alone or with others). Make sure that everything is in working order and that you have enough supplies to make the overall experience comfortable.
But if you mostly eat take-out and never entertain, the dining area might not be the best choice for you. Hallways are similar to the veins in our body; the heart is the pump that creates circulation. In your home, a hallway is the way for you (and for Chi) to get from one room to the next. All but the tiniest of apartments will have some sort of hallway; if you don't, choose a major footpath in your home (for example: from the sofa to the kitchen or the bedroom to the bathroom). So always make sure that this hallway or path is clear of clutter and obstructions.
Stones to Include: Fluorite, Malachite or Rose Quartz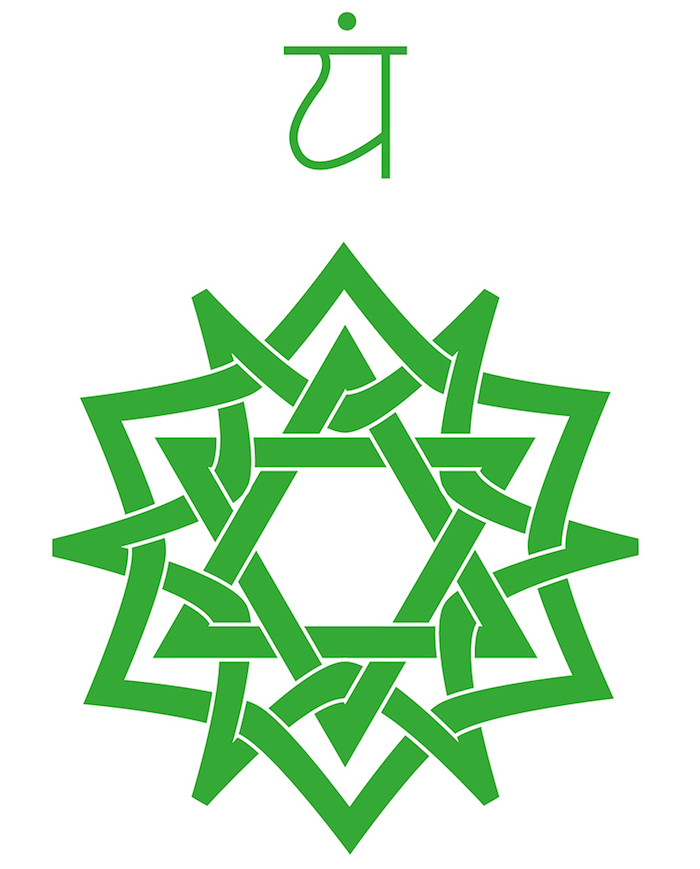 :: Vishuddha – Throat Chakra – Study or Home Office ::
The Throat Chakra governs clear and concise communications. An open Throat Chakra allows you to find and express your authentic voice. If you are experiencing problems with expressing your feelings, finding your true voice or understanding what those around you are saying, then this might be a key zone for you to take a closer look at.
In the home, the Throat Chakra is best represented by your computer zone. Computers are now our main communication channel; whether you are Skyping, emailing or vlogging you are doing it through a computer (or similar device). Finding your zone is super simple if you have a desktop computer – but if you use a laptop, think about where you use it the most. On the sofa? At the kitchen table? Find the zone that is the best representation for you and make sure that it's clean and de-cluttered.
It's also great time to pause and look at the device itself. Are your files in order or is your desktop a mess? Are the screen and keyboard clean? Taking even a few minutes to restore order will put you on the path to a more open and balanced Throat Chakra.
Stones to include here: Aquamarine, Turquoise or Angel Aura Quartz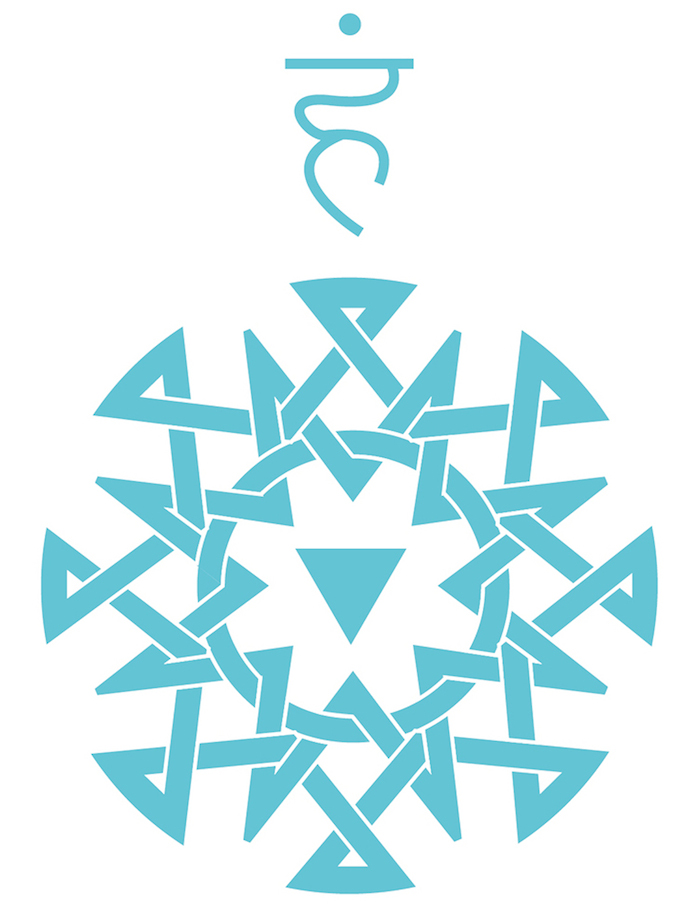 :: Ajna – Third Eye Chakra – Spiritual Center, Library, Home Office ::
The Third Eye Chakra is the master chakra; all other chakras must be open and balanced before this chakra can fully activate. It is the chakra of wisdom, spiritual devotion and intuition. An imbalanced Third Eye Chakra is coupled with insomnia, nightmares and indecision.
Any spiritual space in your home is an obvious choice to represent this energy center. That could mean many different things: a meditation corner, small altar or even (lucky you!) yoga practice room.
A home office or library is another excellent representation (even if it falls on the logical side of the brain). But it is where your business, bills or schedule are maintained and therefore represents knowledge and control over your life in general. Libraries literally contain knowledge, but since owning a real library is probably unlikely, a large bookshelf is another ideal choice.
But whichever space best corresponds to this chakra for you, take a look around for any hot button issues (like clutter) or ways for the functionality to be improved.
Stones to Include Here: Sapphire, Lapis, Azurite or Amethyst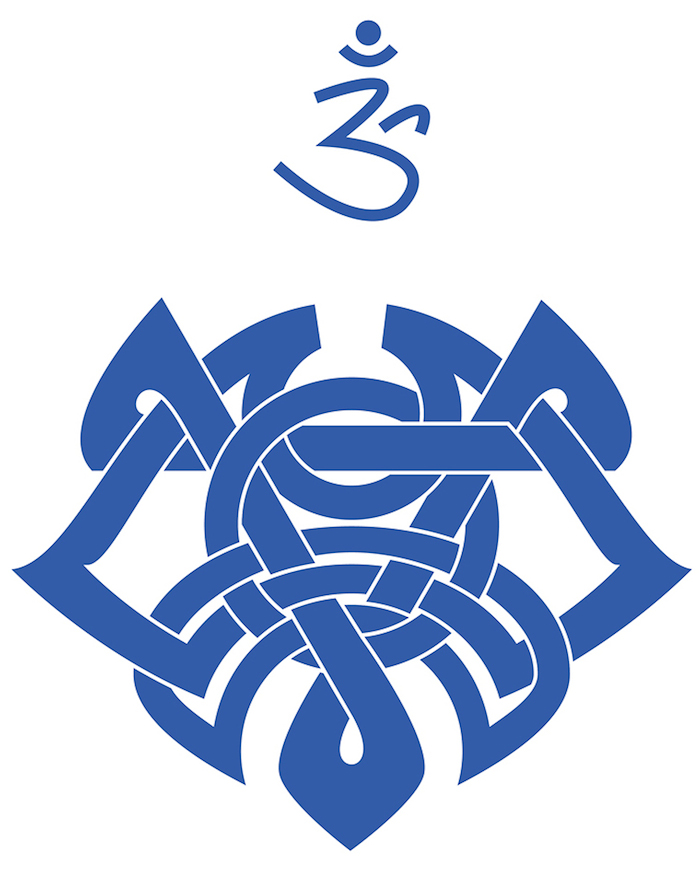 :: Sahasrara – Crown Chakra – Bedroom, Front Door ::
The Crown Chakra is our link to unity, oneness and group consciousness. It's where the finite (body/ego) and the infinite (universe/soul) meet. This is the chakra that represents spirituality and enlightenment; signs of an imbalanced Crown Chakra are depression and anxiety.
Since we are the most open to receiving messages (whether from our own soul or from a higher power) while we are sleeping, the bedroom is a natural choice for this chakra. This is one of the most intimate rooms in the home and also one that we spend a lot of time in. It's where we retreat to not only when we are tired, but also when we are feeling sick or sad. The bedroom is home to our deepest emotional centers.
Take a look around your bedroom for any key issues. Is your bed an inviting place for you to retreat to every night? Do you typically get a full nights sleep in it? Make sure your bed is neat, comfortable and nice to look at.
The Crown Chakra can also be represented by the front door to our home. How open are you to receiving new visitors—or new knowledge?
Assess the state of your front door and entry. Again, look for any obvious problems: locks that are sticky or squeaky hinges. Maybe the door mat needs to be replaced or the door itself needs a cleaning. If your front door is blocked by clutter (or furniture), it's time to make some changes and welcome some new energy into your home (and life).
Stones to Include Here: Amethyst (clusters are great!), Lepidolite or Clear Quartz
***
Even if there's one particular chakra that's of particular interest to you, make sure that you take a look at every chakra as it is represented in your space. Just as in your body, one area that's out of whack can create bigger problems for the entire system. As such, a healthy home represents a healthy human, with a fully balanced, flowing chakra system.