If eating for your body-type is about creating a sense of balance, dressing for your dosha means fashion can be healing too. By Mairi Yunits. Images: Mara Hoffman SS15 collection.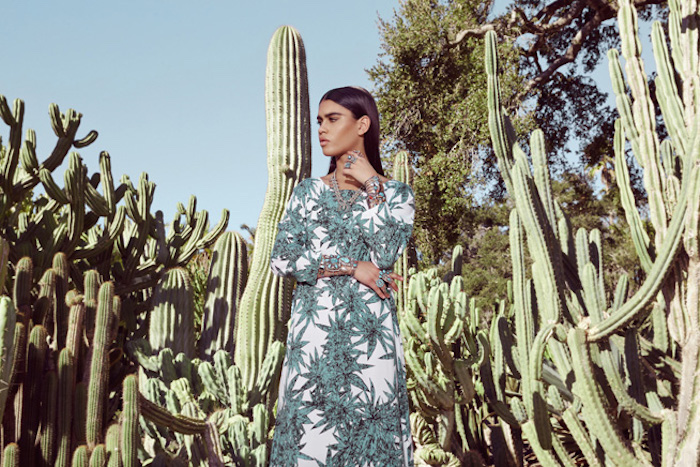 In my past, non-Ayurvedic life, shopping was my weekly meditation. It wasn't a real weekend without a new outfit – and it certainly wasn't an outfit if it didn't include heels and a very tiny black dress.
Hats, bags, skirts, and tops were constantly accumulating in my drawers, and looking back, I can see how the clothes piling up on the outside were the material reflection of what was happening on the inside – layers of bad relationships, poor health choices, un-authentic friendships and lack of self-love, yearning to be organized.
A few twists and turns down the road, I found myself studying to become an Ayurveda Practitioner – which in turn has meant de-cluttering my internal and external wardrobe. Four years later, it's clear that healing myself on the inside has in turn even-keeled my closet.
Once I had discovered my dosha (in Ayurveda we all fall into three different types physically – you can find yours out here) I began to recognize I was dressing very wrong for my Pitta-Vata constitution. So I took this on as another gateway to my healing process, and ran to the nearest store to purchase all organic cotton blue and green shirts. But also, I'm a Leo (with Leo rising too!) – and running around in T-shirts was never going to cut it.
As time progressed and I began to refine my new sense of style, the idea of dressing for my dosha began to evolve into an art form.
So what is the benefit of dressing for your dosha, and what changes will you notice?
Ayurveda is all about balance, and just as eating the right foods for your physical make-up is about creating the conditions for optimal health, knowing what clothes work best for your dosha can connect the three tiers – mind, body, and spirit.
Seen this way, dressing (and shopping!) becomes an act of self-care, bringing more clarity, flow of communication, and confidence, be it at your next business meeting or simply a Saturday at the farmer's market.
It's grounding. While our mystical selves love to float in the ethers (hey all you vatas out there) clothes can help ground us back to our day-to-day life. We each have a message to share, and the proper clothes can give us the stability we need to rock it.
Here's how to make a dosha dropping fashion statement.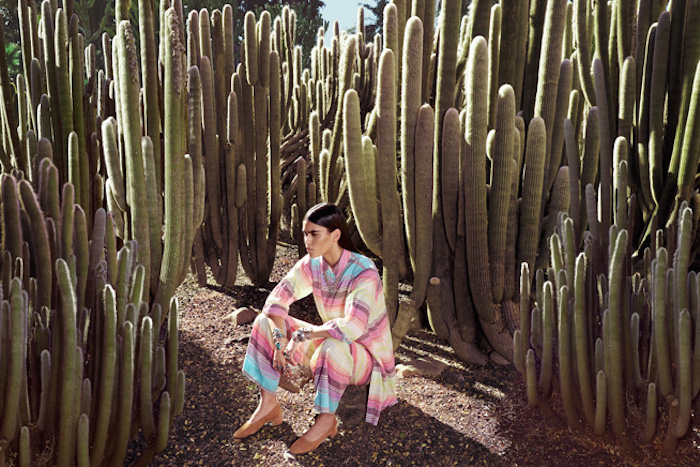 :: VATA (FALL & EARLY WINTER) ::
My airy social butterflies. First things first (because we all know these things slip the mind); you must avoid being chilly at all costs. I know you love to show off your creative side and make a statement, and a scarf could be just the eccentric addition you're looking for. Favor outfits that are warming and grounding. Pastel colors can work wonders, and a cozy pair of socks will seal the deal. Soft, warming fabrics such as cottons, linens or merino wool, should be at the top of your shopping list. Stick to flats, as you're the ones that benefit from the most grounding influences. When you can, go barefoot.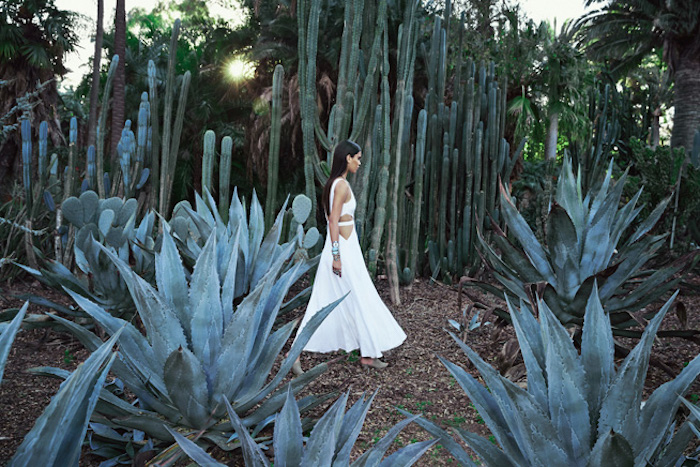 :: PITTA (SUMMER) ::
My luxurious fire elementals. Please don't let your desire to impress others guide all your outfit choices. The key here is to think light and airy with your clothes. Pittas can easily feel restricted, so make sure there is room to breathe. Silks, linens or cotton fabrics are great. As for colors, keep it calm – white, green and blue will do. Limit pattern. In the summer, carry a hat and sunglasses on you at all times. While black can be a short-cut to the kind of show-stopping looks you love, be careful not to overdue it in the summer months. A Pitta can't afford to overheat, what with world domination on their hands.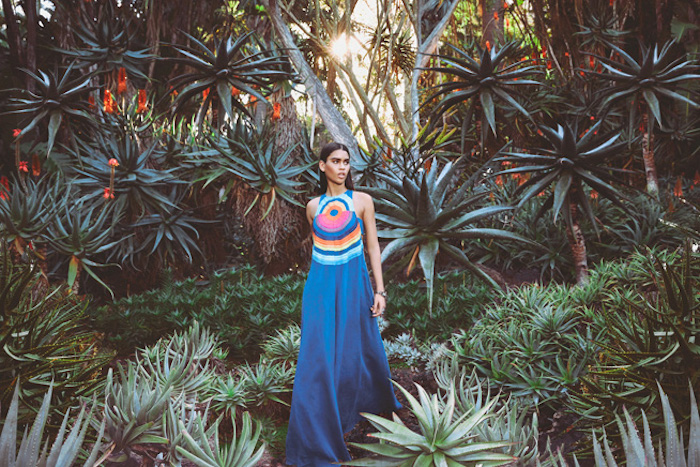 :: KAPHA (LATE WINTER & SPRING) ::
My dear conservative Kaphas. You, my wise friends, tend to go for comfort over fashion. You take the timeless approach and tend to invest in clothes that will last and be practical. While this is a wonderful skill, it can also keep you in a style rut. Next time you find yourself reaching for more practical, neutral colors, spice it up with some purple, red or orange. These colors will give you some extra spunk to get you moving. Partner with light fabrics and throw in a high quality watch to complete the look. Don't be afraid to step outside your comfort zone when it comes to fashion, it may be the motivation you need.
If you know you embody multiple doshas, focus on your main dosha first and bring in the sub-doshas when you feel they need extra TLC. You can also adjust your attire to the doshic season.
The famous saying in Ayurveda, "it all depends," applies to getting dressed just as much as your diet or daily routine. So start small, and pay attention to how your clothes are affecting your mood, whether you're out and about or hanging around the house. As your closet cleans up, you'll begin to see the magic of dressing for your dosha – and understand more fully that healing does in fact come in all shapes and sizes.
Mairi Yunits is a Pitta-Vata, Green Media Specialist, and Ayurveda Practitioner living in Chicago. Find out more about her work at Livemukta.com