Woah, Fashion Week fun alert! Welcome to Fashion Designer Tarot, in which Vix (a.k.a. the New Age Hipster) imagines a card for six of our favourite catwalk characters…
:: MARC JACOBS – SIX OF CUPS ::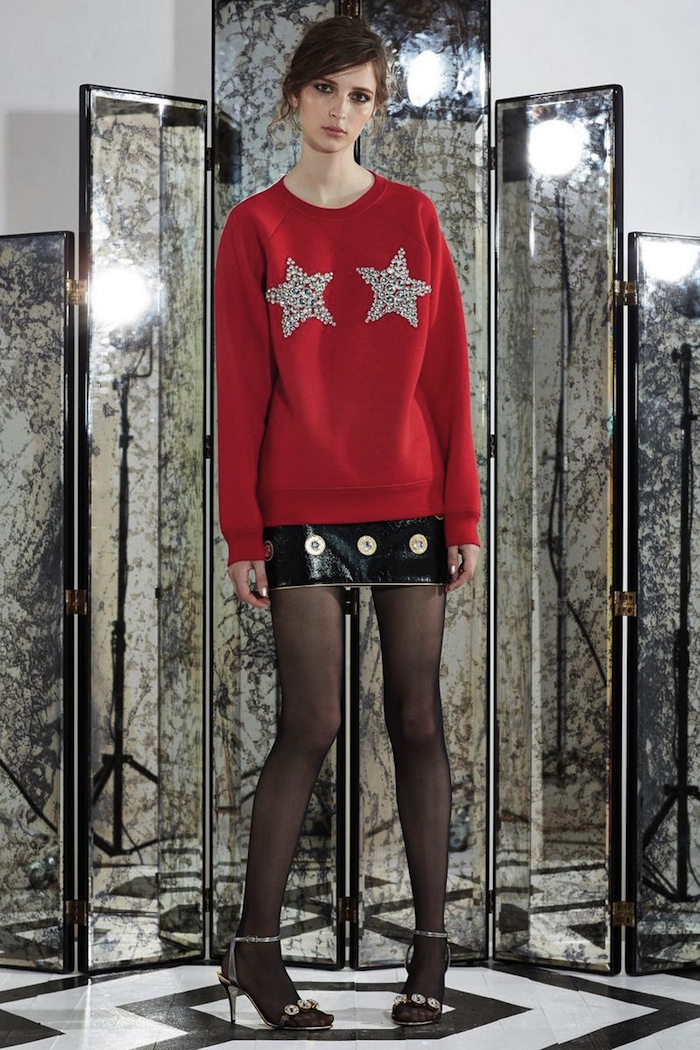 Marc Jacobs embodies the Six of Cups like nobody's business, which is interesting really because I always see this as the giving and receiving card, small business in a small town card. Marc is very clearly NOT small business these days, and in fact, being born in NYC it's possible he hasn't spent much time in small towns at all. But still he embodies an industrious work ethic, and having checked out his latest offerings with my third eye, the romantic notion of small town America he often returns to can be seen in full effect. His signature cartoonish motifs, military stylings and perfume bottles adorned with daisies just scream: "get me out of the big city and back to the back of beyond!" I'm pretty sure in his next life, MJ is coming back as a farmer.
:: VIVIENNE WESTWOOD – THE TOWER ::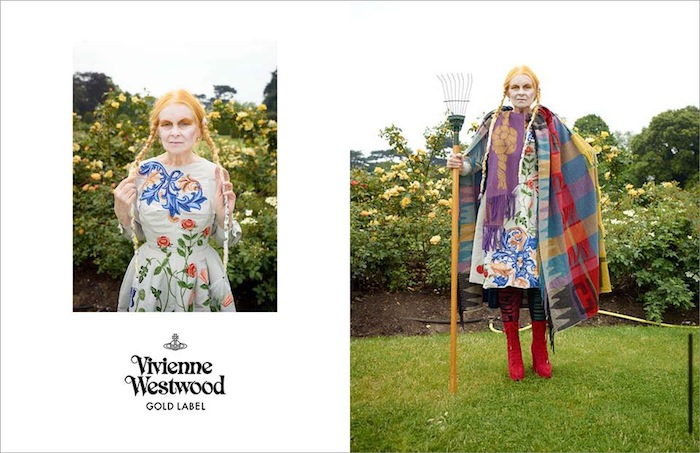 Vivienne Westwood was the original 1970's punk, and there's no card in the Tarot more punk than The Tower! The Tower comes up in readings when everything you've built, everything you believe, and everything you trust no longer serves you, and needs to change – now! Just as the punks wanted to break the chains and see the tower of fascism fall, mixing fashion and politics is as natural to Vivienne as pairing tea with cake. Appearing as herself in risque advertising shoots and using every opportunity in front of a camera to push her stance on climate change, Viv continues to shake up and shock the tower of the fashion world well into her seventies.
:: STELLA MCCARTNEY – ACE OF CUPS ::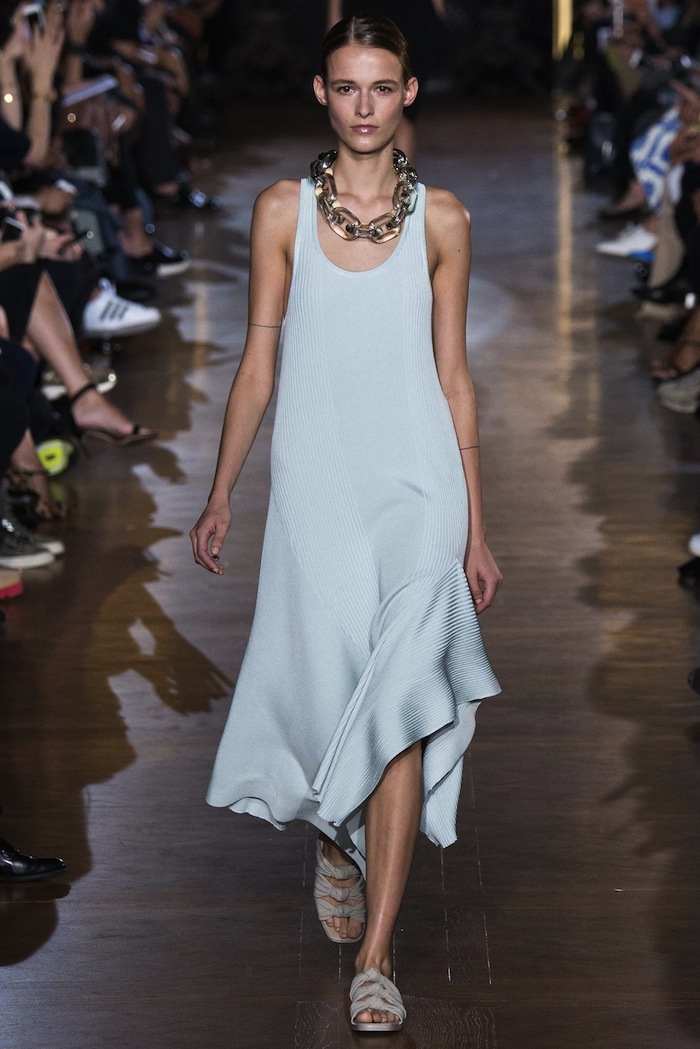 Stella McCartney's classically feminine vibe can only really relate to the suit of cups. The cups cards help us to dive deep into our emotions, discovering all the gems that lie beneath, and helping us to harness our water energy rather than wind up an emotional wreck. Stella has most definitely got a hold of her own cups, making the Ace of Cups the perfect card for her. Her collection for SS15 is overflowing with gorgeous deep ocean blues, shimmering sunlight on sea metallics and beautiful flowing dresses the colour of breaking waves. And Stella appears to be balancing out her water energy with air this season too. Birds bask on the backs of deep blue cardigans, perfect for keeping you warm by the lake on a chilly evening out beneath the stars.
:: KARL LAGERFELD – THE HIEROPHANT :: 
Le Lagerfeld is basically the self-appointed Pope of the Church of Fashion. In Tarot we can relate these kinds of characters to The Hierophant card – supposedly the landline between you and your God, and Karl has the God of style on speed dial! The Hierophant is never 'wrong' about anything. He never admits to his mistakes, because he doesn't make any! Pastor Karl has been involved in numerous controversies; calling Adele 'fat', saying he didn't like Pippa Middleton's face, oh, and don't even get me started on his opinions about the use of animals on the catwalk. But he thinks all these things are totes fine, and unfortunately so do many of his black leather clad congregation.
:: DONATELLA VERSACE – THE CHARIOT ::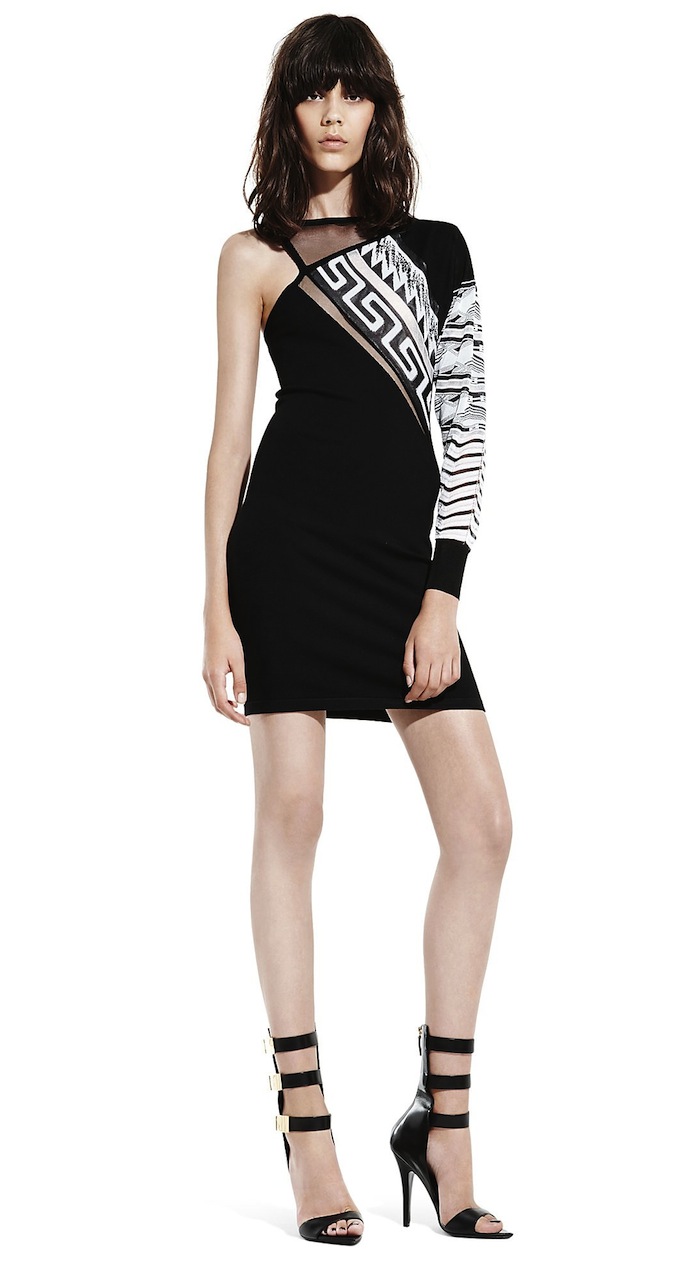 With the gold Medusa as her emblem, Donatella Versace is soooo the Chariot card. But the Chariot isn't only about fancy Greek footwear and Swarovski bling. This card reminds us that in order to get moving in our lives we have to balance both light and dark. We need to give and receive – allow our sphinx to pull, but steer them where we want to go, right? Donatella takes 2000-year-old Grecian drapery and makes it relevant. She adds golden talismans to ward off evil spirits as you stroll around the mall, and reminds us that every new season in the fashion world is just another pause in the cycle. Nothing is new, and yet everything is new. And this is what keeps the wheels of Versace's Chariot moving forward.
:: ALEXANDER WANG – THE MOON ::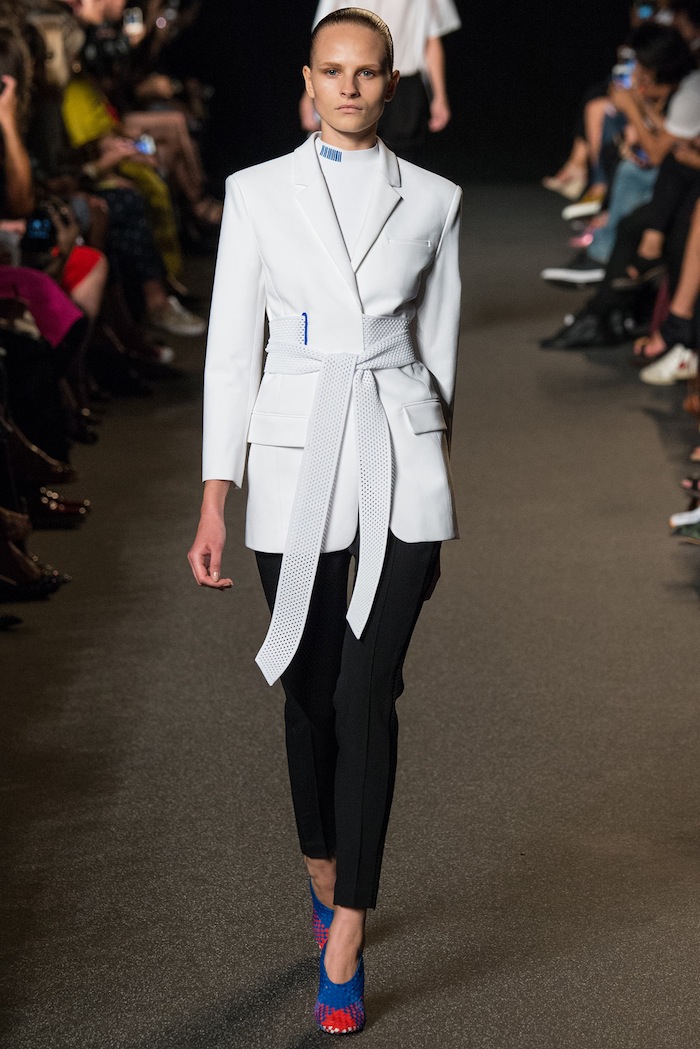 Mystery, intuition,  stillness, the quiet power within. These are all aspects of The Moon, the Tarot card that depicts Alexander Wang to a tea. A white leaf tea with no sugar, no milk and no sweetener. Wang's stark, monochrome designs embody the power and beauty of a full Moon on a cloudless night. Of course, there are also brief flares of colour – perhaps blue for a passing comet, or a dash of metallic silver for a falling star. If you're looking for the perfect wardrobe this season to help you dress like the Moon cycles, then Alexander has you covered.