4-4 is a numerological power day, bringing the energy to learn something new and tackle your to-do list, says Felicia Bender.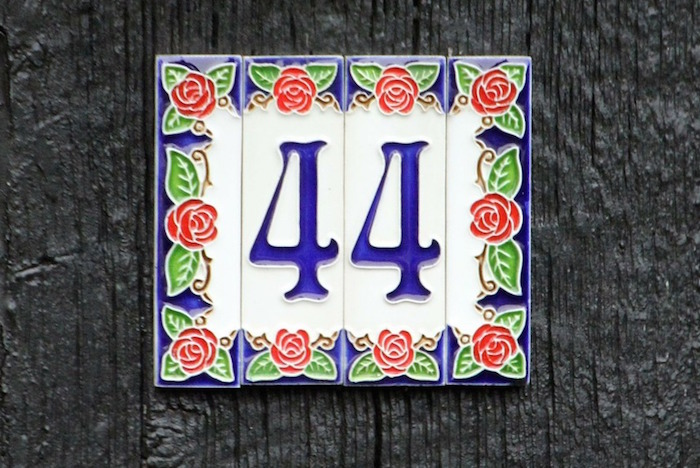 In Numerology, repeating numbers are always significant.
They pack a punch, so to speak.
April is a number 4 month and when we line it up with the number 4 day, we get a double-dose of 4 energy.
The number 4 is all about foundations, systems-building, and hard work – just to name a few of its many attributes. It's also an energy related to knowledge and holds the vibe of The Teacher.
April is a month to set time aside to learn something new. It encourages us to sign up for the class, pick up the book, or sign-on for a hands-on learning experience.
It's also set up for reviewing our purpose in life and how we may or may not be tapping into it, focusing on it, and taking the practical and step-by-step actions to achieve it. And since we never "achieve" our purpose, a better way to think about it is to investigate how we are (or aren't) taking actions and thinking thoughts that are in alignment with our purpose and our personal and spiritual evolution.
And since this is a double dose, the numerology of 4/4 makes it a great day to evaluate and take even the smallest step in this direction.
What to watch out for on today? Choose your words wisely and thoughtfully. We might respond to people and situations impulsively because we're all feeling this energy, so everyone will be grappling with reining in whatever blunt and opinionated comments that might bubble to the surface without a filter. So step out of the debate, and especially out of any, "I don't want to argue and yet let me tell you why I'm right," mind-set.
Instead, ride the energy 4/4 offers by doing something to enhance and beautify your home, get out into nature, and make a punch-list of goals and aspirations – along with a sub-list of the steps you envision will be needed to get there.