Plus: healing my throat chakra, refining my elevator pitch, and conversation with the sober curious…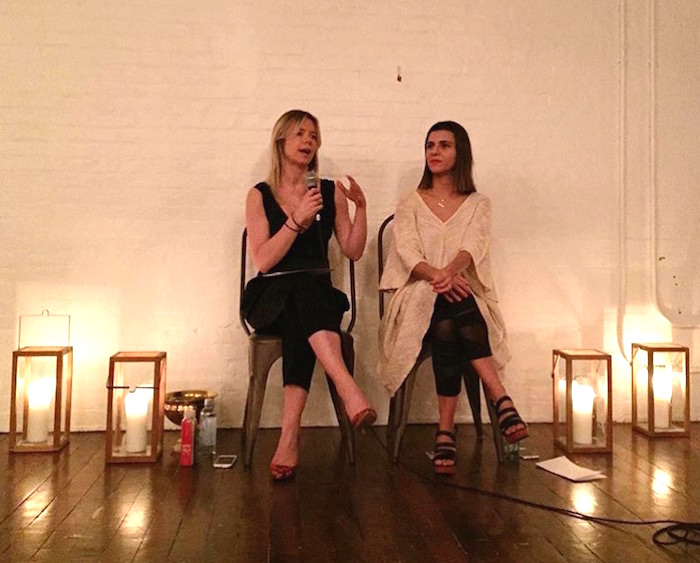 :: MONDAY ::
Skype chats about possible future collabs with beautiful Fern Olivia turned into a mini coaching session for me, after I shared how nervous I was feeling about hosting our Club SÖDA NY event this week (see below!) Public speaking is NOT my thing you guys. So Fern gives me a beautiful meditation to do beforehand to help open my throat chakra: lying down, place a crystal (either something blue, or a Rose Quartz) on my throat, and slowly chant "haaam," feeling the vibrations resonate through my throat. This while visualizing a ball of blue light spinning and expanding there, until it fills up my whole body – and beyond. Which I share with YOU in case, y'know, public speaking isn't your favorite thing either.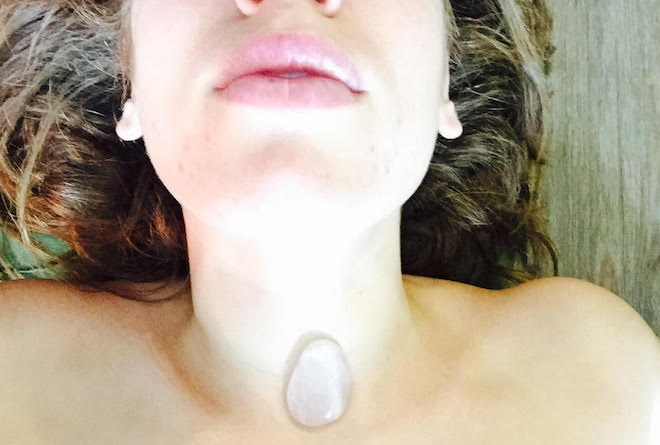 :: TUESDAY ::
My 11-year-old nephew (visiting from the UK): "What's your book about Ruby?"
Me: "Well, it's about how I used to work in fashion, but it was really unfulfilling, and so I decided to use astrology, and things, to bring more meaning to my life…"
Nephew: (looks non-plussed)
THE NEXT DAY…
Me: "You know what I said my book was about? (nephew nods) Well it's really about how to be happy, by always making choices that are right for you."
Nephew: "Sounds great!"
*way to work out your elevator pitch*
:: WEDNESDAY ::
A delivery from shamanic skincare line Trimaran Botanicals – as in, it's skincare made and blessed by a shaman! Made in Vancouver, products are not only vegan, toxin-free and filler-free, but are also blessed with spirit messages from the plant and crystal realms, and imprinted with transformational mantras and vibrational potencies. I'm trying out a serum, which smells heavenly and feels like magic as I anoint my (almost 40-year-old) face with it. Self-care doesn't come much more high vibe.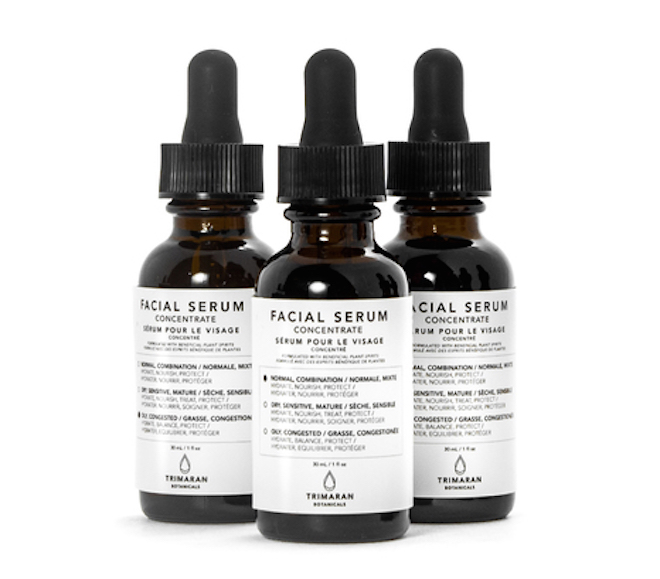 :: THURSDAY ::
Blown away by the beautiful souls who came out for my Club SÖDA NYC event with Biet Simkin (see main pics). The discussion was on learning to trust your body to make you feel fantastic, your life to get you inspired, the people you love to feel connected, and your SELF to stay true to a life of high integrity that supports your highest purpose. And to quit outsourcing any and all of the above to the quick fix of alcohol. We pitched the event as a social experiment for the sober curious – and our findings were that this is a conversation that's only just getting started… Join the Club SÖDA NYC Facebook group to connect and find out about our next events!
:: FRIDAY ::
HAPPY BIRTHDAY TO ME!! And what a moment in time astrologically to be stepping into my FIFTH decade. Not only did yesterday's Aries New Moon (potent intention-planting potential) conjunct my natal Sun to the very degree, Uranus (planet of breakthrough transformation) has passed over the exact SAME degree these past two weeks. Talk about the stars aligning for me to step into my future self with a whole fresh perspective on life, the Numiverse, and everything – which I'll be shaping during a two week vacation in Hawaii. Which is a long way of saying, no Mystical Week column now until April 29. See you on the other side!