Ruby Warrington sits down with Divya Alter, chef and author of the brand new What To Eat For How You Feel, to discuss why the timeless science behind Ayurveda is the perfect food philosophy for the Now Age…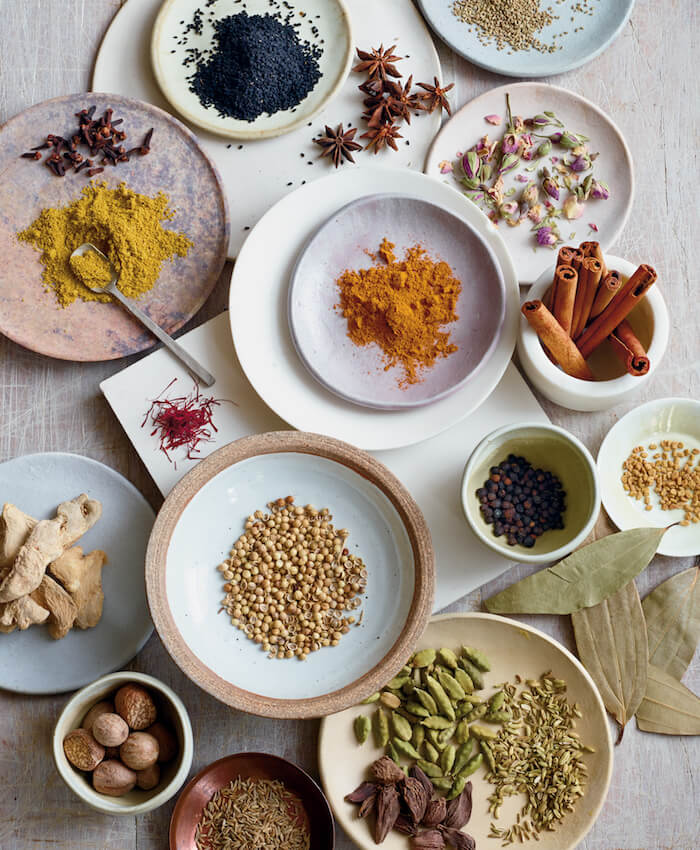 "Eating the right foods in the right way makes the light of our soul shine—you experience a tangible connection with the divine energies."- Divya Alter 
 >>>
RW: First up, what would you like everybody to know about Ayurveda?
Divya Alter: That Ayurveda can work for you today! Although written thousands of years ago by ancient Vedic sages, Ayurveda is a universal manual that helps us integrate and balance ourselves on physical, mental, emotional, and spiritual levels. This timeless science helps us determine what to favor or avoid in terms of diet, routine, and environment by considering our individual needs, and what choices we can make to be healthy.
And if we face health challenges, an authentic Ayurvedic treatment goes much deeper than suppressing the symptoms; it addresses the root cause. An Ayurvedic healer's goal is to assist in restoring the intelligence of one's body to heal itself.
>>>
RW: So why is Ayurveda having a moment? What makes this the perfect wellness system for the "Now Age"?
Divya: Ayurveda has had many moments through history; it is a divine universal science and its principles are always true. But I think that by experiencing the benefits of practicing yoga, lately many people have begun to explore and embrace its sister science, Ayurveda. It's also encouraging to see how modern science is doing more research on Ayurvedic herbs, proving the ancient wisdom that was there all along. We know so much about turmeric now!
It is the perfect wellness system because it is highly customized to one's individual needs. It is the most comprehensive preventative medicine—something we need today especially, as so many of our modern health challenges can be eliminated or minimized through preventative care.
>>>
RW: What has your own journey with Ayurveda taught you about our relationship with plants?
Divya: Ayurveda helped me look at plants—fruits, vegetables, grains, spices, etc.—as my friends. I really want to get to know them! And the more I "hang out" with them, the more I appreciate them and understand when and how to use them in creating delicious, healing meals.
An aspect of every relationship is compatibility. Just like some people really don't click together, sometimes eating two good foods together may result in them fighting in your stomach. Ayurveda taught me how to enjoy a healthy relationship with food by mixing and matching it properly. This goes beyond matching ingredients to layer friendly flavors and create stunning presentation; my goal is to make delicious food that can always be digested without any problem.
Another fascinating lesson I received from Ayurveda is that herbs and spices, like humans, are composed of the five elements (space, air, fire, water, earth). Dr. David Frawley explains in The Yoga of Herbs that each of the plant's tissues affects a corresponding tissue in the human body: the watery liquid of the plant works on liquid plasma; the sap works on blood; the soft part of the wood on muscle; the gum of the tree on fat; the bark on bone; the leaves on nerve tissue and bone marrow; and the flowers and fruits on the reproductive fluids. Seeds, which contain all parts of the plant in an un-manifest form, work on the body as a whole.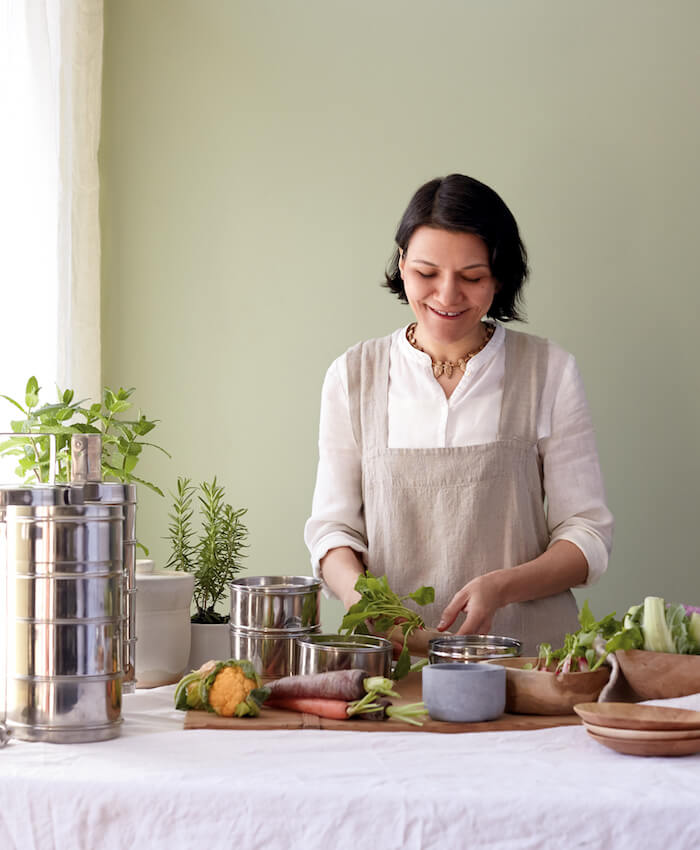 RW: How can eating this way heal the mind and soul, as well as the body?
Divya: Ayurveda recommends that we eat invigorating, "intelligent" foods—the way God or nature designed it in the first place. Fresh, locally grown, seasonal, organic, wholesome (unprocessed), energizing—properly combining such quality ingredients will support your body in doing all the intelligent things it is designed to do.
Eating Ayurvedic clears the body and mind from blockages and helps us feel happiness and bliss. You experience a clear communication between your body, mind, and senses, and you can easily control them. On a soul level, eating the right foods in the right way makes the light of our soul shine—you experience a tangible connection with the divine energies.
>>>
RW: Are any foods "banned" in Ayurveda? Why?
Divya: According to Ayurveda, there is no good or bad food in and of itself. A food or herb can be good for someone or bad for someone—it depends on one's individual needs at that time.
However nowadays, for the sake of convenience, manufacturers have created a lot of corrupted foods that make our cells act less intelligently (for example foods that are canned, homogenized, or genetically modified). These are bad for everyone. Why let such denatured foods clutter your pantry, and then your body and your mind?
Additionally, the Shaka Vansiya (SV) Ayurveda lineage that I am trained in recommends that we limit or avoid foods that are predominantly clogging, inflammatory, or overly heating to the liver: leftovers, soy, nightshades, onions and garlic, and flax seeds.
>>>
RW: When would be a good time in life to experience Panchakarma?
Divya: Panchakarma is the traditional Ayurvedic practice of purification and nourishment. It is a practice of being open to letting go of physical, mental, energetic sludge, and to receiving nourishment and rejuvenation. It is a time-tested and efficient way to address imbalances resulting from daily wear and tear, as well as seasonal changes and energetic accumulations.
To really experience the benefits of Panchakarma, you have to give yourself the full 30 days for the practice and to do it at an Ayurvedic clinic located in a natural setting. I've seen quite a few victims of modern day Panchakarma that is practiced without a personalized protocol. That's why I have to caution you: don't do it unless your body is ready and unless an experienced Ayurvedic doctor is on hand to constantly supervise you.
A good time in life would be when you are in relatively strong health, you're able to afford taking a month (or more) off, when the channels of your body are open to release toxins, and you are at a good clinic under close supervision. The weather should be not too hot or cold (spring temperatures). Such a Panchakarma experience can be truly life changing!
>>>
RW: What is the overall philosophy of Divya's Kitchen? What's your message for the world?
Divya: At Divya's Kitchen we believe that food can heal. That's why we are devoted to serving you delicious food that your body and mind say YES to!
Our fresh, balanced meals are prepared with love, and deeply rooted in the authentic tradition of Shaka Vansiya Ayurveda that meets us where we are today. Ayurveda teaches us how food can restore the natural healing intelligence of the body.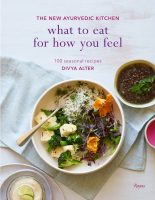 Divya's brand new book, What To Eat for How You Feel: The New Ayurvedic Kitchen- 100 Seasonal Recipes, is now available from Rizzoli! 
Divya Alter is a certified nutritional consultant and educator in the Shaka Vansiya Ayurveda tradition. She is the co-founder of Bhagavat Life, the only Ayurvedic culinary school in New York. She and her husband launched North America's first Ayurvedic chef certification program and Divya's Kitchen, an authentic Ayurvedic restaurant in Manhattan's East Village.