In her latest Holy F*ck column, Alexandra Roxo finds herself on the path to enlightenment with relationships coach Perri Gorman…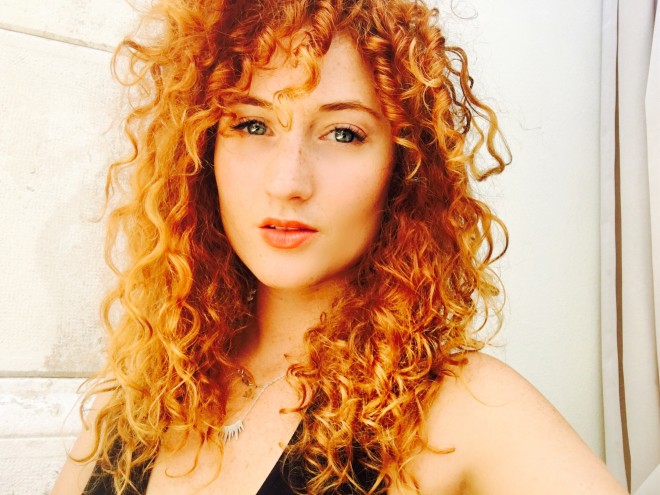 I met Perri Gorman when someone who I had met once messaged me on Facebook and was like: "I think you would like this teacher." Perri was leading something called a "Relationship Detox," and it DID seem appropriate, since I had decided to take a six month break from sex, dating, alcohol and drugs to focus on my healing. But then again, randoms send me FB messages all the time so I couldn't be sure.
When I got Perri on the phone she was INTENSE. I'm an intense woman too, so when I come head to head with another of my kind I can adopt a "been there done that" attitude. Like, "Oh yeah, I'm not afraid to look at my shadows. I do it all the time." And "Um duh. I've done the work." But somehow she convinced me to sign up for her class. And it was the best gift ever. She called me out on places I had been hiding from my truth and still living from deep rooted childhood fears. (Ugh when does it end????!) At the end of the class I felt palpable changes. Like major shifts. Like, I had looked at all of my uglies in the face and hugged them and given them space to, well…turn into butterflies. Cheesy, yes, but true!
I sat down with Perri to try and understand this alchemical process a little deeper.
Alexandra Roxo: Your website says "TRANSFORMATION IS NOT OPTIONAL" in huge letters which kinda freaks me out but in a good way. Why did you choose that?
Perri Gorman: It's a bit of a story. When I was living in Hong Kong back in 2007 my life felt like Ground Hog's day. I had actually hit a certain level of success, but I was like "Is this IT? Like, Is THIS my life?" I had a magnet on my refrigerator that was my savior, which said: "Just when the caterpillar thought the world was over, it became a butterfly." Oh, I must be in a cocoon I used to think. This part sucks. But just hang in there! After my life began to transform (longer story), my online moniker became and still is Bethebutterfly, and the butterfly is my inspirational creature.
Later, I went to a lecture by someone who was also fascinated by the life of the butterfly. She told a story of going to a butterfly farm and asking the keeper; "Does the caterpillar have a choice?" The answer was no. They either transform or they die. It's not optional. And in this life, I think it is similar for us. Sounds grim but the stakes are really that high.
AR: I agree, and I also feel like the world needs transformation more than ever. Which is what I experienced on your relationship detox course. It's hard for me to describe how you work though. It's alchemy! Can you explain?
PG: Well, I am a guide and I create experiences. I walk people down a path that I have been down to and experienced transformation myself. If I haven't been able to personally alchemize it (whatever "it" might be) I don't create the experience. Rather than teaching, I help my students facilitate this in themselves. This part is really important. Often if you just "tell" people something, then either the Ego rejects it and can't hear it—or the Ego hears it, rejects it and turns on you in the process! So in order to stun the ego, you have to guide the spirit and let the "aha" moments come naturally.
Each person has a different speed at which they transform, too. Mine was REALLY slow—partly because I had so much pain inside, it wasn't safe for it to come out all at once. It was a process. Think of it like detoxing from chemicals. Since your body stores toxins in your fat cells, it won't actually LET you lose weight too fast if you are toxic because it would poison the body. Awakening is similar. There is a massive pain body that you need to work through in order to open fully.
With the Relationship Detox specifically, it is designed to reframe your entire experience with relationships and have you see the divine messages that meant for you in each experience. By going through the process you are able to let go of behavior that is no longer serving you and choose something new.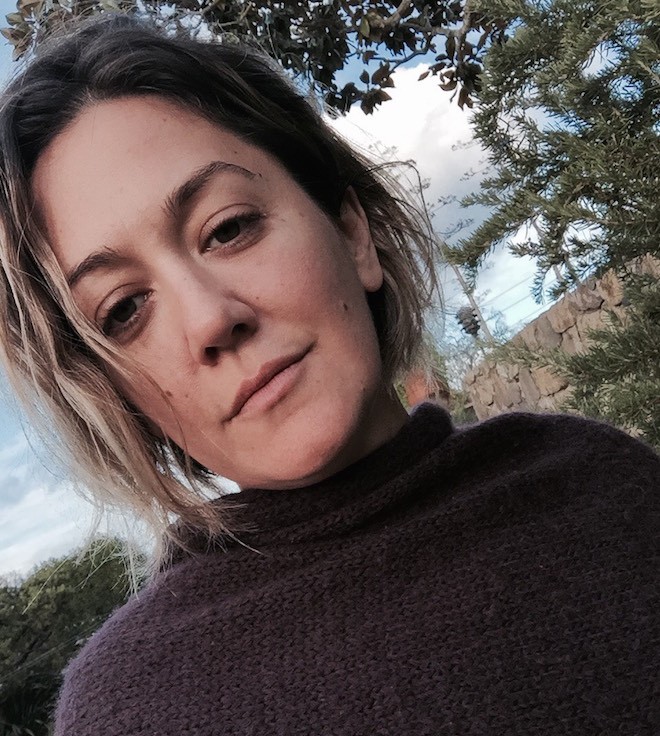 AR: In the moments you're coaching me I always start "strong" and then you get in there and crack me open. How do you always manage to do that?!
PG: I think a big part of my work is feeling "you" underneath the "strong," which is usually a defense mechanism. It's there to say "yeah I'm cool, nothing to see here, keep moving!" But if you listen closely there is another voice in there saying, "Hey! Don't listen to her! I'm in here!"
My work is not for the faint of heart as you know, and I think it's unique because I live it deeply myself. I am not perfect or enlightened but I have a deep deep practice of looking at my own stuff in every situation. I have unwound some really complex and tricky (and not so attractive) patterns in myself, so I can see the patterns more easily than others in many cases. So if you are like me and you have patterns that fog or trick other people, you come to me and I slice the head off that puppy and you feel so much better!
AR: So how is a relationship a crucible? That sounds scary as hell.
PG: Relationship as a crucible means that you don't do this fairy tale thing of "acquiring" a relationship and then passing out back to sleep. It means staying conscious within the relationship, and being willing for it to "burn" the patterns in you that no longer serve you. It means looking deeply at the other person as a mirror and using that mirror to look at where you can be a better version of yourself.
AR: Yes! I find the deepest work I do is often in partnership. It's like boot camp. No hiding! Wanna give us an example of what this can look like?
PG: Sure. Right now in my own relationship (I am getting married in October) I am working on a pattern where I try to fix him when he is down because his pain makes me really uncomfortable. So instead of letting him have his experience, I do things that would make him feel better. That sounds like the "nice" thing to do but it is not the "kind" thing to do. The thing to do is focus on myself, support him how he wants to be supported and not need him to be any way other than how he is.
As I started to look more deeply at it, I was like "Why do I do that? Where does that pattern originate?" It comes from childhood and being afraid that things going wrong were my fault and not wanting to get in trouble. But if I fixed it then that meant I did something good! It's a rescuer pattern where I get personal validation that I am a good person by making him feel better.
But if we are practicing being conscious, then I have robbed him of his down which it is NECESSARY for him to get through himself to get to the freedom on the other side. By trying to help him feel better, (i.e. distract him from his feelings or helping him cover them with yummy things like a chocolate milkshake) I have helped him numb out and I have kept him from feeling what he needs to feel. So I notice it and then I actively practice doing something different so I can shift that piece of myself internally. It's a practice.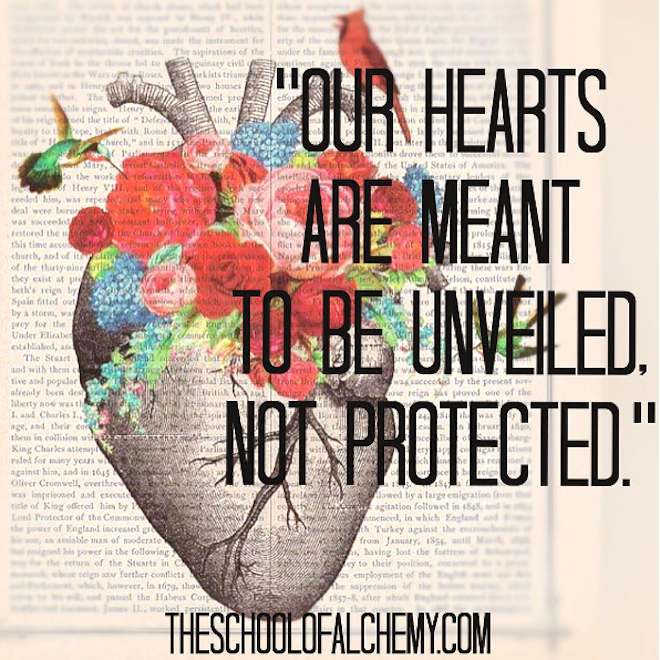 AR: I love this, and I've been on both sides of this same coin. Allowing the uncomfortable is tough. People are always looking to "be ok." But I wonder if some of us are avoiding the shadow. The truth. The messy side. Hiding under a mask of "zen."
PG: We all have masks and patterns, which is why relationships as reflection from others is so important. I surround myself with people who can penetrate my defenses so the truth can get through. Of course we avoid it. I don't think that I ever said "Oh hey, I want to be awake and spiritual." I was a fucking walking ball of chaos and destruction, and I had no choice. It was transform or die. I had to learn how to use all the energy. For others, they feel dead inside or their relationships don't work or they are bored. In this sense, it's like we all have different locks that require a different key.
***
So there you have it. Perri always pisses me off with our work, but then she breaks me down and then I cry and feel so happy and see the light!  It's an amazing process if you surrender to it.
And next up from Perri: self-love. Something I think gets misunderstood A LOT. Self-love doesn't just mean treating yourself to a mani pedi. It means cutting off toxic relationships. Releasing self-judgment. Body shame. Sexual shame. Owning your voice. Standing up for your needs. Creating healthy boundaries. Self-love is deep. I'm still learning it more and more everyday.
Perri's new experience, PRESENCE, is all about coming home to yourself through the path authentic self-love. Not in the "everything needs to be good and nice" kind of way, more like "I will sit here with you through it all—good or bad"—something she admits has been one of the most challenging practices for her, and so a major focus of her own healing journey.
Registration for PRESENCE opens August 1 for a limited time. To sign-up, and to learn more about Perri Gorman and her work visit: Theschoolofalchemy.com