Jewelry designer Kirstie Gibbs explains the importance of finding a piece that speaks to your path. PLUS 10 high-vibe talismans we love! Main images: Jacquie Aiche Holiday '15 campaign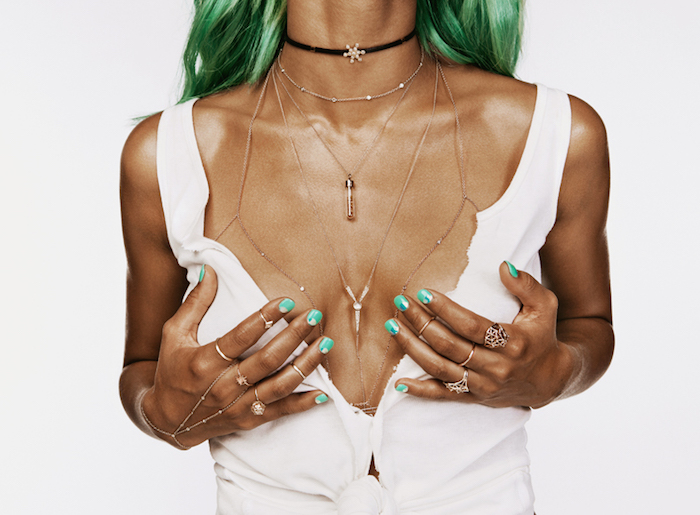 Several years ago, in my role as jewelry buyer for Harrods department store in London, I was introduced to the idea of worn treasures being used for a higher purpose and energetic attraction.
It was around this time a friend gave me a symbolic ring and told me confidently it would bring me love. Having just come through a challenging personal period, I thought 'why not give it a try?' and wore the ring every day.
The year that followed was filled with bad dates and disappointments, but what never failed was my deep belief that when the time was right I would find love, because every morning when I slipped that ring on, it uplifted me and gave me new hope. I realized this was my modern day, rose gold and white diamond talisman.
By definition, a talisman is a physical object that is thought to possess certain magical properties and can provide positive and protective energy to the person who wears it. They are generally made of crystals and gemstones, and commonly worn as a necklace or other piece of jewelry.
Throughout history it was the role of the alchemists, shamans, witches and priests to create and provide these magical objects. Talismans ranged in value, material and craftsmanship, but were worn to protect against violence, illness and bad luck – the sorts of human problems that are still rife and troubling to this day.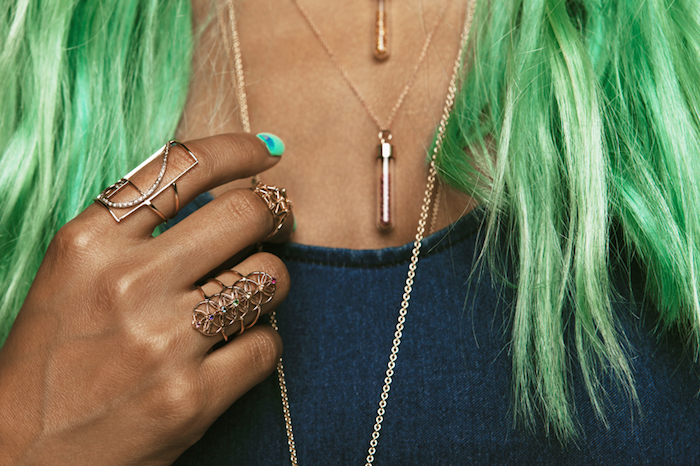 And so it's fair to say that talismans are still needed and embraced in our modern society. In fact, in our world of over-stimulation I believe it's even more important that we awakening women stay tuned in to our own purpose and carry a personal, sacred object of our choosing.
Everyone from Jennifer Aniston, Madonna, Heidi Klum and Rhianna have been spotted wearing the Hand of Fatima/Hamsa – an ancient symbol of luck and protection – so it seems that even these seemingly blessed individuals are still looking for an extra bit of magic in their lives.
And as more and more of us remember who we are and return to a spiritual way of living, we want to celebrate and support our commitment to this connection. When a woman wears her own talisman she charges herself with the energy of what she wants to attract and/or harness, be that protection, a successful Tinder date or a flow of creative ideas in her work life.
And while our core values and fears may not have changed much in thousands of years, our style certainly has. Recognizing this, is a new breed of jewelry designers are creating beautiful and meaningful pieces to take you from the juice bar to dancing on tables.
This was the inspiration behind my brand, The Alkemistry. Recognizing the desire among spiritually minded women for meaningful objects, I created a powerful online tool that harnesses the power of astrology and numerology to match-make women with the finest gemstone jewelry.
It is my hope and wish that all women can find the right talisman to help them manifest their desired intentions, just like the ring I wore for love. It might have taken a year, but once I slowed down, took a step back from dating and allowed myself to just receive, eventually love found me.